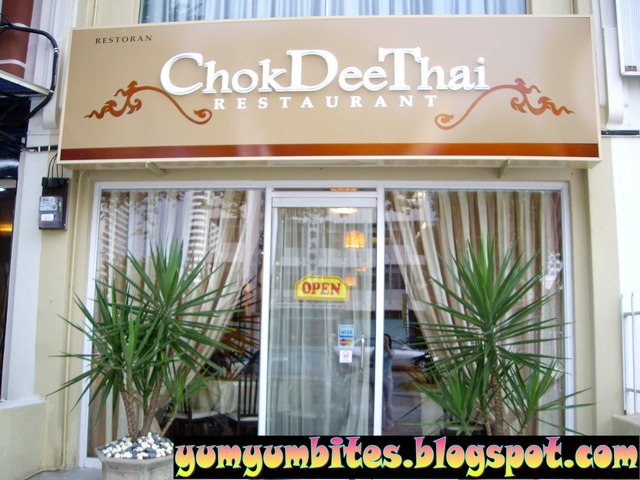 Chok Dee Thai resides comfortably in one of shophouses nestled along the famous Burmah Road. From the exterior, it exudes an air which spells elegance and exclusive dining environment.
I was not proven wrong when I stepped into the restaurant; where the ambience was enhanced with the lightly dimmed lighting and the arrangements of the furniture made the whole place looked comfortable for dining.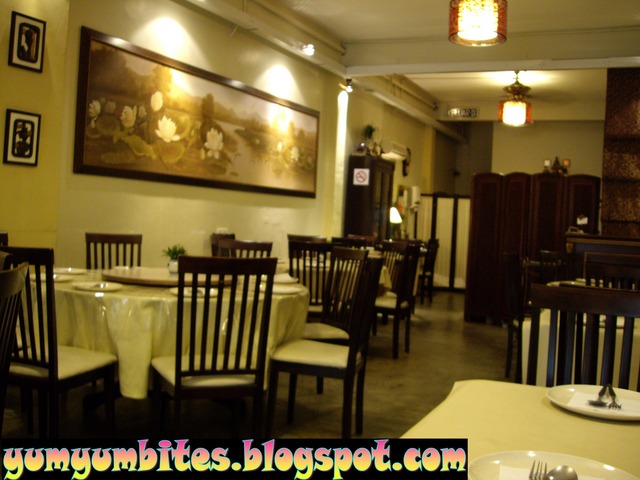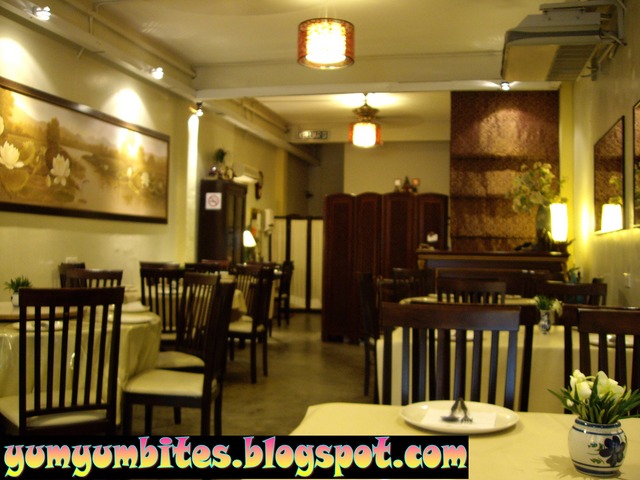 There were Siamese-influenced art hanging on the wall; all to add to the Thai ambience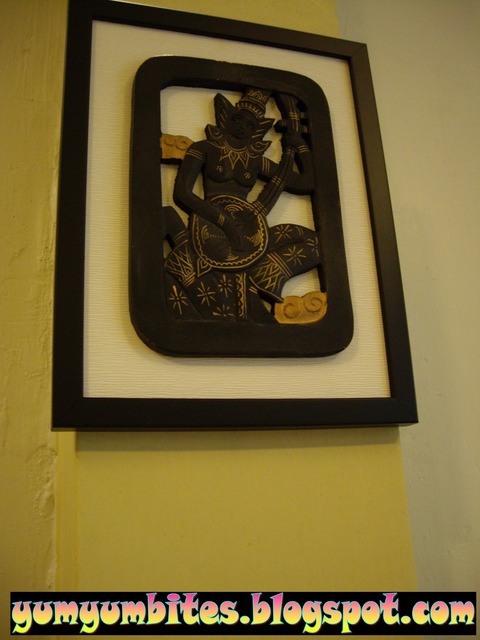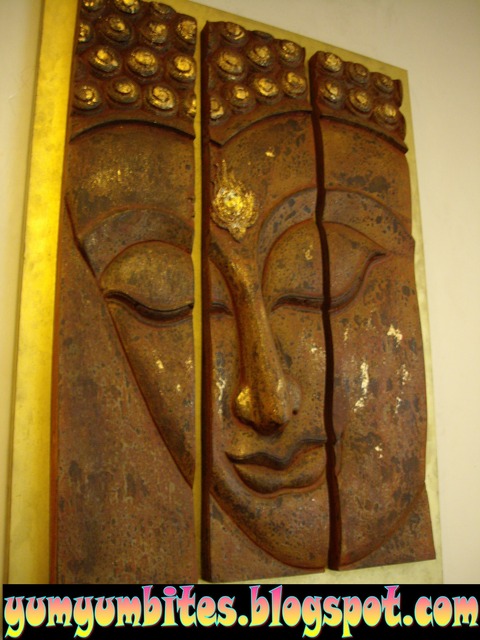 The lady who came to take our order was really friendly and spoke fluent English; I believe she was the owner of the place.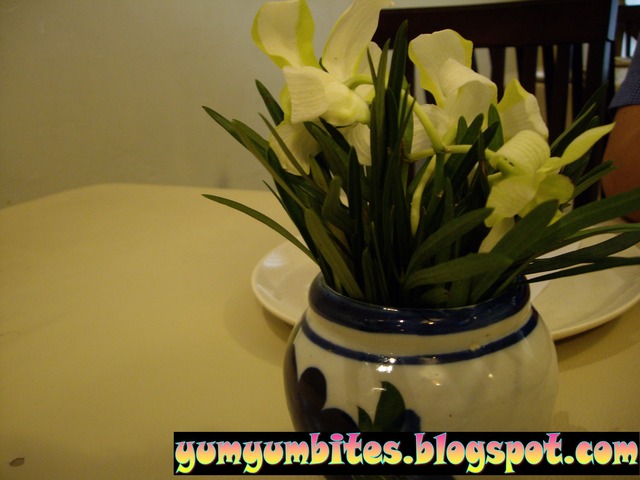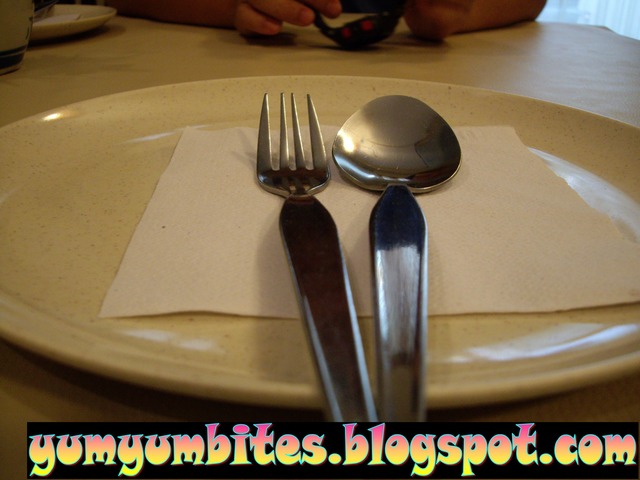 As I glanced through the menu, I tried to pick most of the items which were marked '***' which were their recommendations.
When you're trying a new place, it's always good to try what's best on their menu, right? It'd be the safe and best bet.
The Lassi (RM4.00)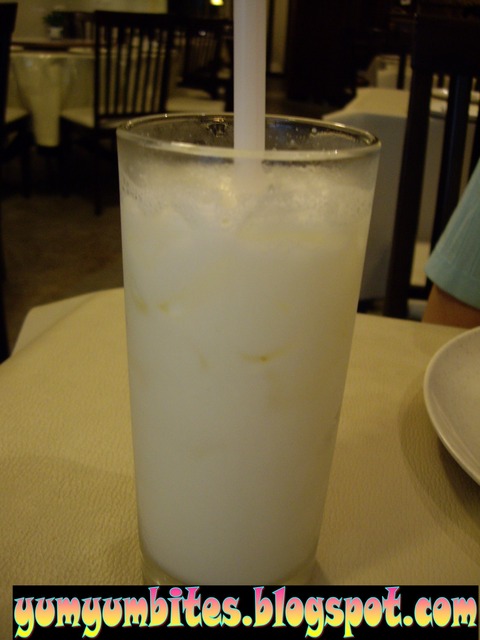 It was not as satisfying as expected; I believe we can get a better version of this elsewhere (in an Indian restaurant where they are the specialists)
Hot Honey Green Tea with Lime (RM4.50)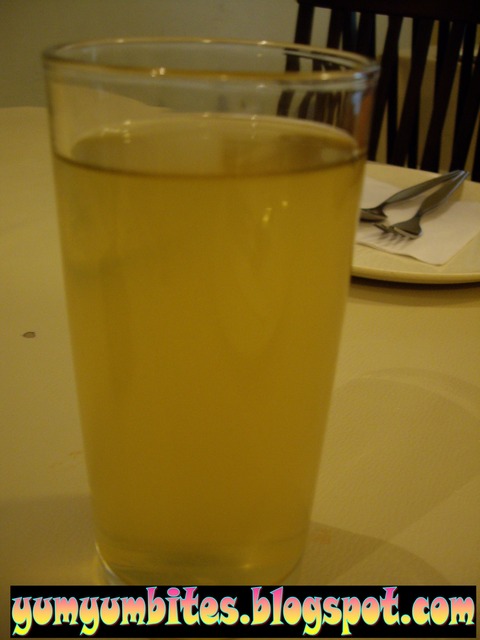 I ordered this with an expectation that it has an mild taste and boy, I was wrong.
It just tasted so wrong, too much flavor when you mix the sweetness of honey with the mild green tea and topped with the strong and sourish taste of lime.
I learnt my lesson; I should have opted for the honey green tea (lime was not a good choice to add to this drink)
Squids in Lemon Sauce (RM13.00)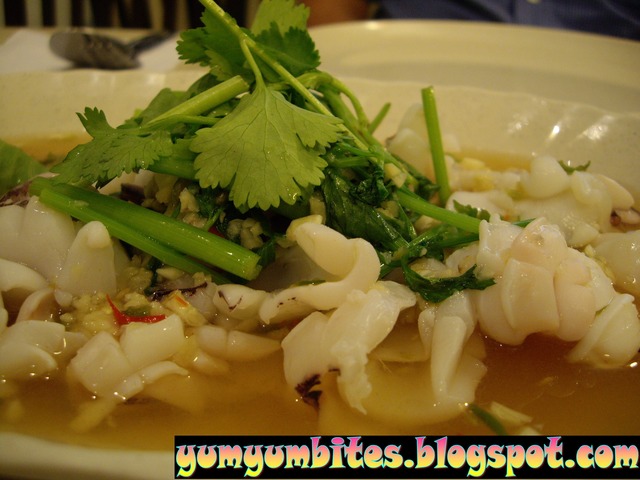 The first to be served and this was really an appetizing dish.
I loved the freshness of the squids and the strong citrus taste and scent of lemon is a great complement to the fresh and succulent squids.
This is where citrus juice works best; and I was really impressed by this dish which they so highly recommend in the menu.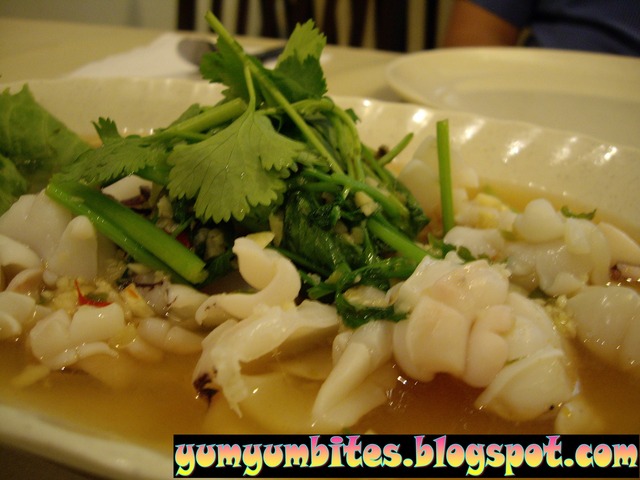 Kacang Botol/Four Angler Beans with Sambal (RM9.00)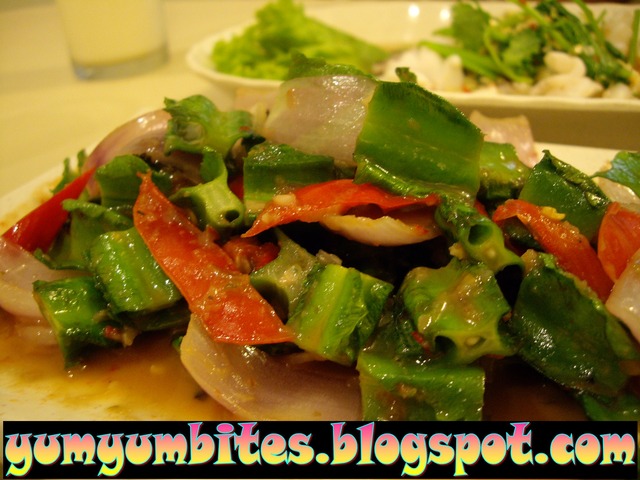 This is another dish which was marked on the menu
Frankly though, it was just plain and something like I have tasted elsewhere in other Nyonya or Thai restaurants which serve the very same dish.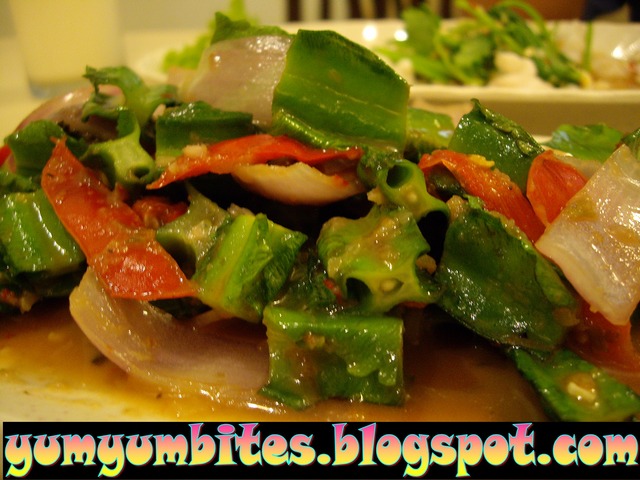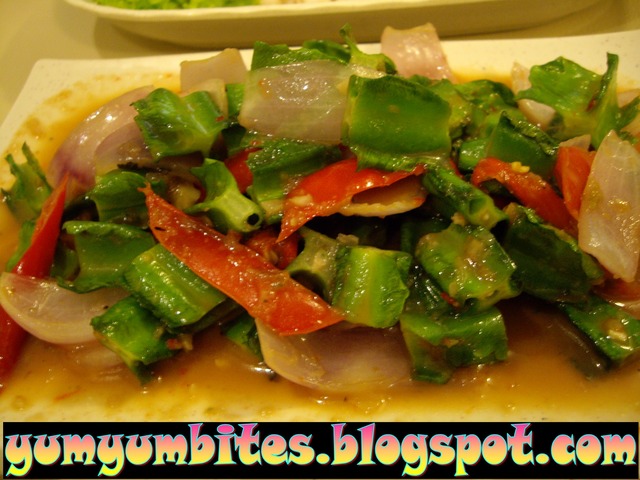 I don't find this such a winning dish; nor is it specially superior compared to its other counterparts.
Prawn cakes (RM15)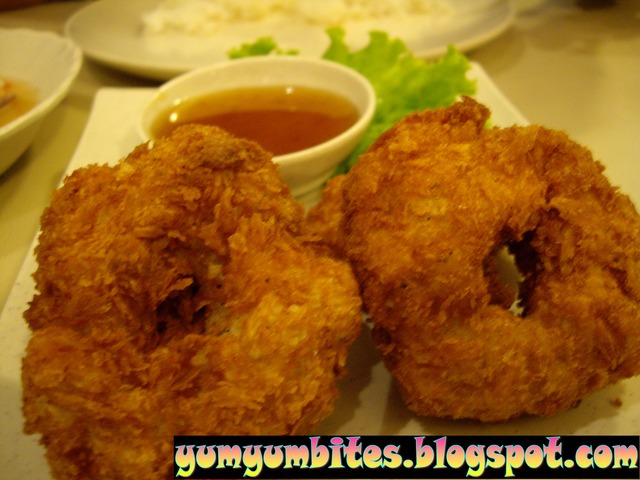 I found this another disappointment; compared to Maa Roy Thai. This was too dry and overly deep fried; and it had a small amount of prawn paste; which somehow tasted of dry breaded pastry in contrary to the supposedly prawn cakes.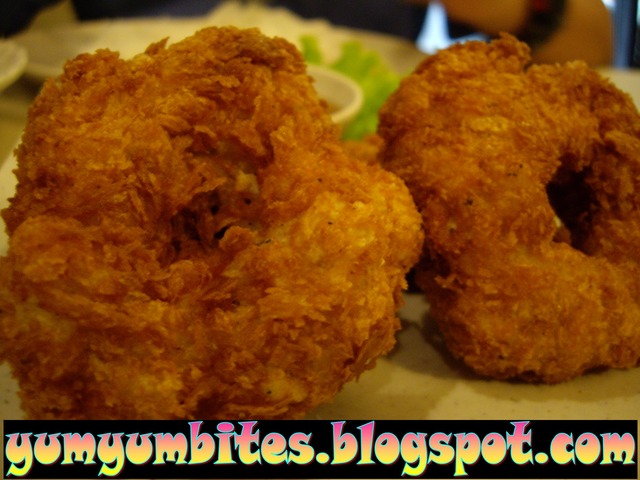 Fried fish with long beans (RM12.00)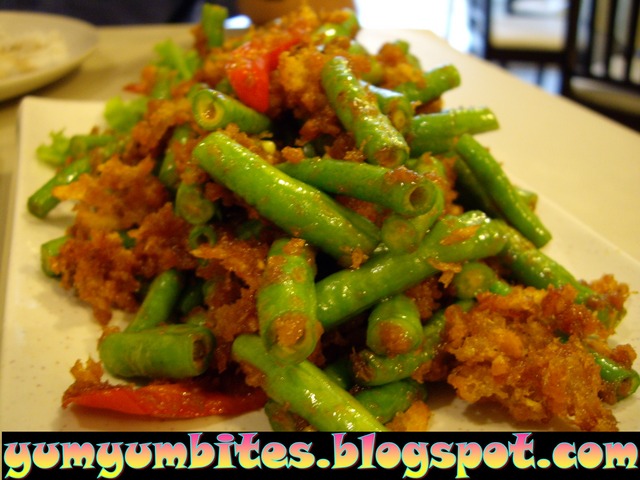 This was supposed to be one of the winning dish on the menu but it turned out to be a disappointment to this fish lover; yours truly.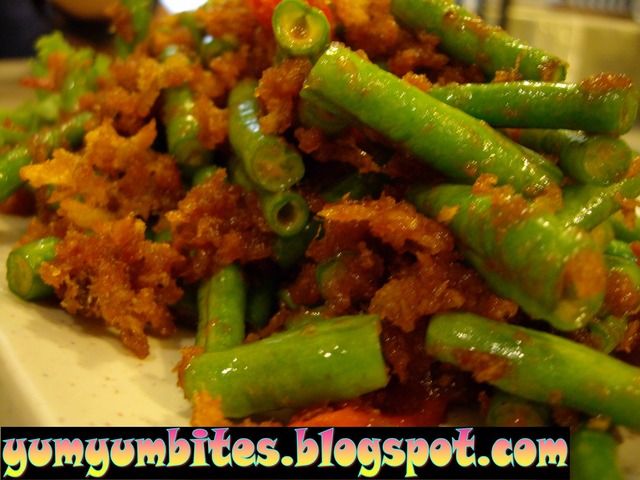 All the fish were really deep fried and they turned out to be bits and pieces; and it just tasted like shallots.
I don't even taste or had a whiff of the fish scent; poor me:( It may be good to others; but it was disappointing to me as I felt it's not worth the price I was paying for a simple dish like this especially when the vegetables seem to be more abundant than the fried fish.
All that spices are best washed down with a bowl of fragrant white Thai rice; a staple diet of all Asians.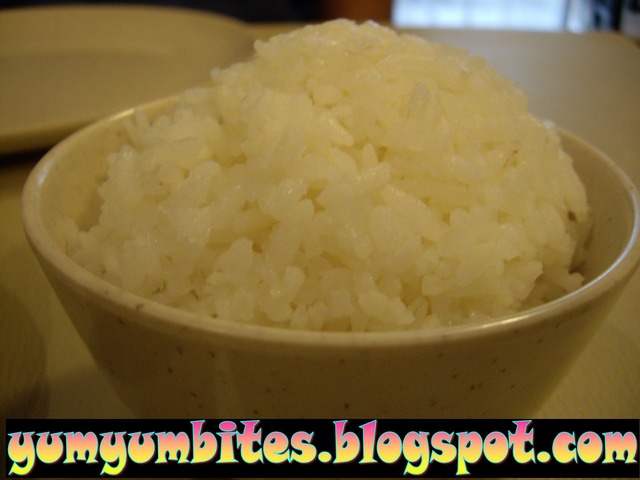 To top it all, I think this place is not too bad and neither is it any superior than the other Thai restaurants on the island. The prices are slightly higher though; but I believe it is price to pay for the ambience and fine dining environment in a nice restaurant like this.
It is worth a second visit though; if I ever do, I will opt for their other dishes.
After all, one can't finish trying everything on the menu for one time, right?