I am always fond of seafood; and I love fish, prawns, squids, etc.
I know smaller fish which represents that they are young are the best and they have the succulent and tender flesh ever which tastes great when steamed
I know the sweetness of freshwater prawns with a few tablespoons of garlic oil and chinese wine, and even the little shrimps are great when stir-fried with green leafy vegetables.
But Baby squids?
My first time hearing it, and it was one of the special dishes recommended to us though I must say I was imagining a tad smaller normal squid in size.
Imagine my shock when I see these on the plate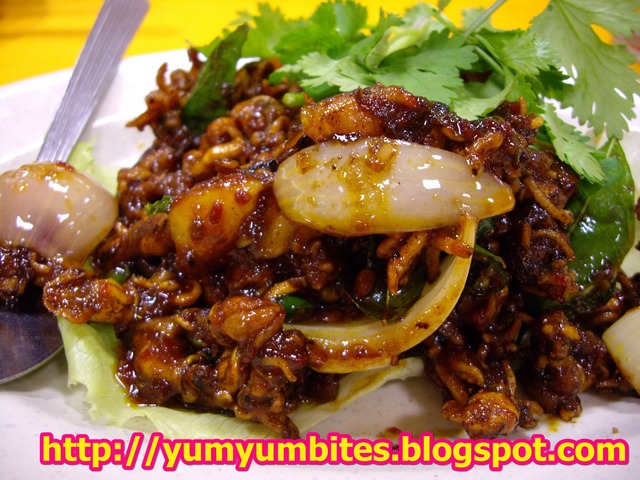 These are not just small...as in the dictionary defined meaning of this adjective.
I call this minute-sized!
It was really tiny; and it tasted really crunchy when you bite into them.
Ohhhhh, I felt so evil just doing that....it's no wonder that I refuse to take anymore bites after that.
It was really disheartening to see these poor innocent little babies being put onto the plate at such a young and tender age!
It was rather like anchovies or our typical ikan bilis...it tasted exactly like that, and this was Kam Heong style.....okay, that's it, I beg you please not to ask me how it taste anymore
In case you want a closer look, it is still really this small!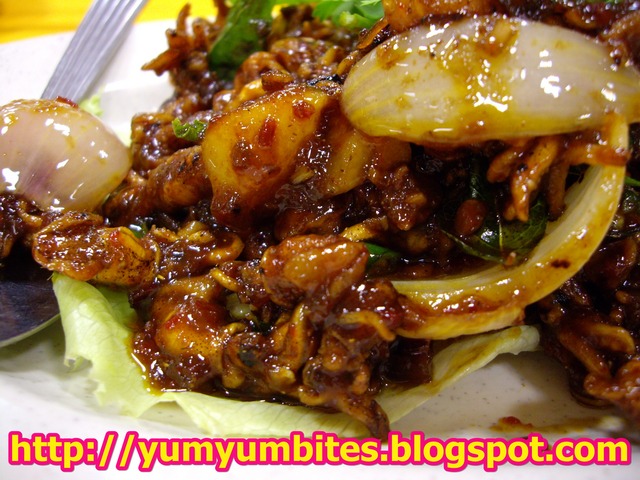 Thankfully, that was not the only food we had as we had the delicious and signature Assam Fish to accompany us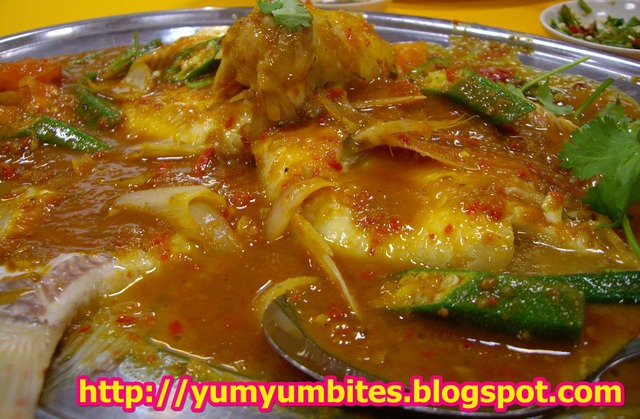 They folded the fish rather delicately; and you can never find the tail which was like partly in a decorative style under the body.
Ouch! It must be painful having to hide and fold those tails!!
The fresh lala were forced out of their hides and to be buried within an avalanche of battered eggs and then, get this....to be tossed onto a hot and sizzling plate.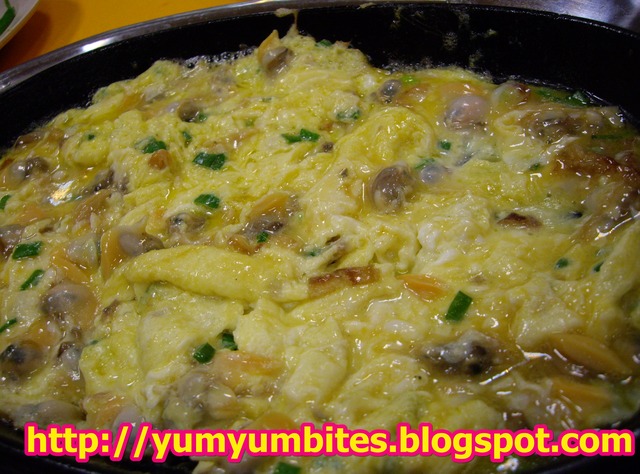 They must have suffered 1st degree levels of burns....and they were wickedly mocked at when presented to the public in their naked self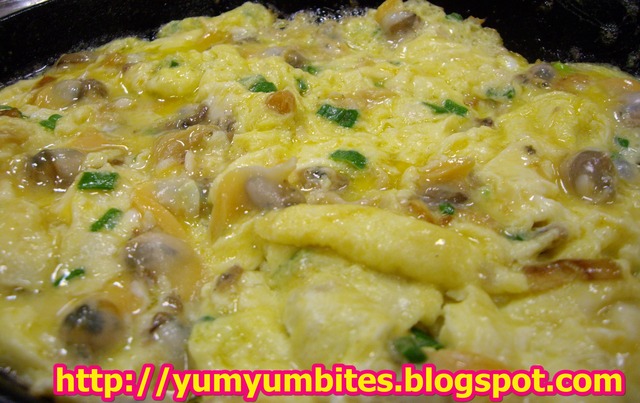 Oh my, I start to think that this place is rather sadistic in nature to the seafood I adore *sobs*
I am feeling guilt....deep in my guts and it's written all over my face.
I'd rather much have my green veggies....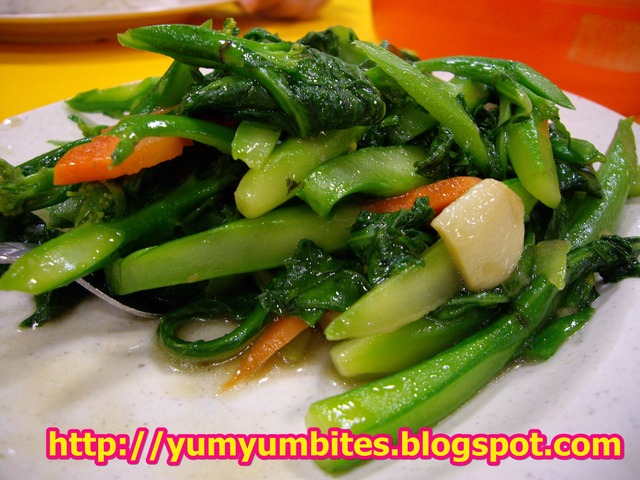 Green, crunchy and gently heated in the wok while being tossed lightly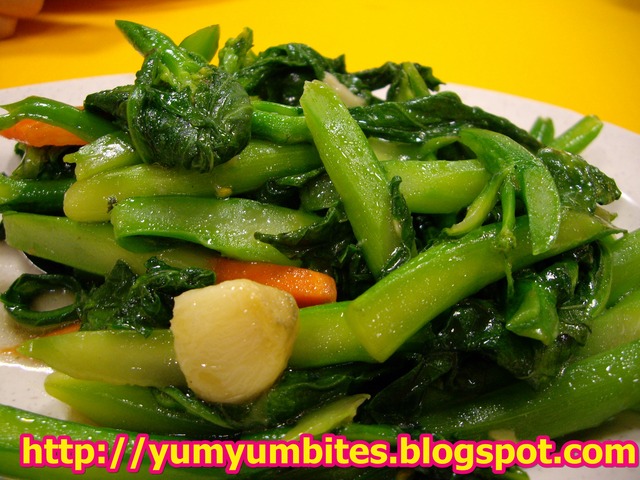 Beats the sadistic nature anytime....
Oh wait, or were the veggies forced out of their stalks as well and being put on the hot wok?
*Shivers*
Eating can be rather nightmarish sometimes....oh my, and it's all those baby squids' fault...or the sadists' faults...yeah, they're at fault!
I'd better say a little prayer for all of them....AMEN