Winter Solstice
is one of the most important festival celebrated by the Chinese community all over the world, to observe the end of the winter season as the day starts to get longer and there will be more sunshine.
The festival is commonly observed on
December 22nd
; where sunshine is at its weakest point and the day tends to be shorter.
It seems that the daylight will be longer after this celebration.
Like all Chinese festivals, the Winter Solstice focuses on family gatherings and reunions, and it is said that this festival precedes in importance of the Lunar Chinese New Year as it is considered to mark a new cycle of season.
My mother, being a traditionalist, tells us about the importance of this festival and we try to make it a point to celebrate it together as a family each year.
(Since we have our meals together every day, it did not really make that much of difference anyway, but this year it's special as I am already married :)
I still managed to celebrate with my family, as my in-laws were out of town, and they do not really observe the festival. (They are simple people, really, but they don't mind celebrating either ;)
My brother's gf is a natural at cooking, and having her around was really a good thing as she helped with the cooking and also shared a few tips and tricks about the kitchen.
That's really good for noob cooks like me, LOL!:P
As the title mentioned, I learnt how to make
fried rice
as we have a lot of leftover rice in the fridge.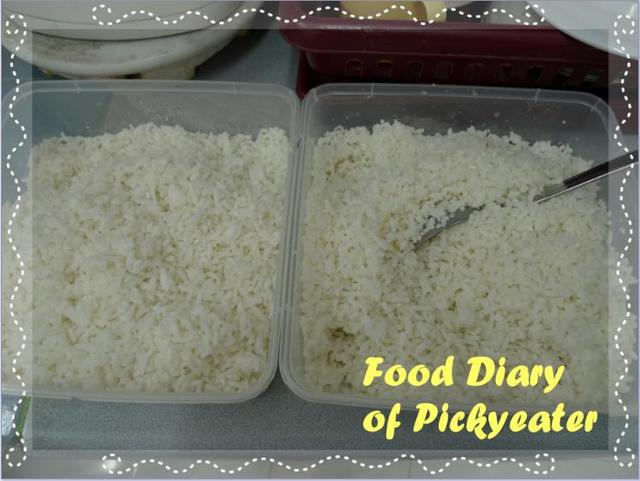 Yeah, when you have lots of fried rice in the fridge, you naturally think of making Fried rice, which makes everything simpler; has everything in one dish and tastes great.
One mistake we made was to put the rice in the freezer, and we spent some time de-frosting it :p
The following are the ingredients for the
Fried Rice Recipe
:
Leftover white rice
(obviously) - I heard that leftover rice makes better fried rice, is that true?
Onions, grounded garlic, sliced carrot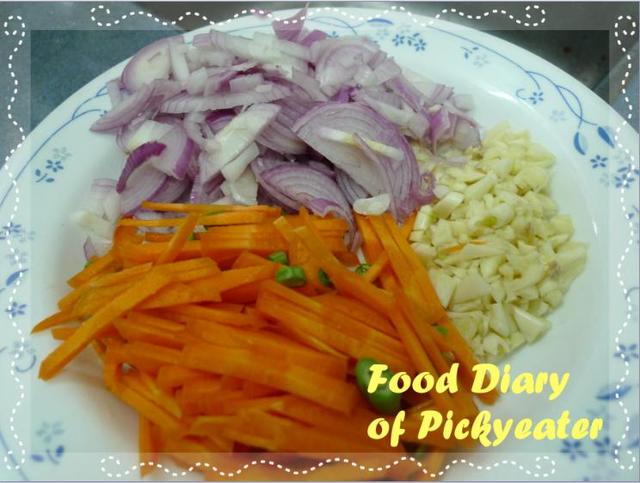 Diced long beans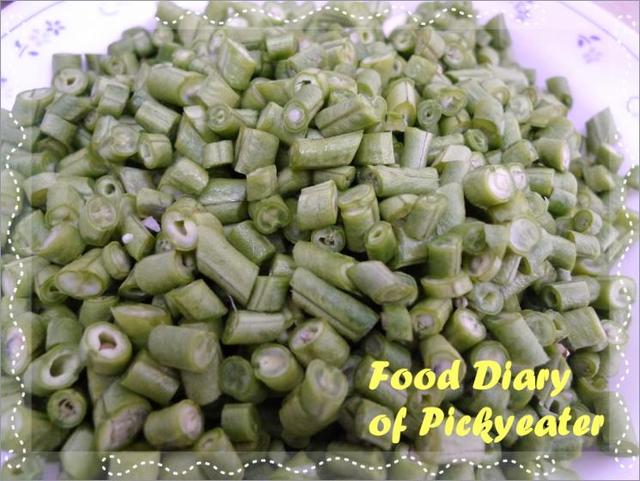 Minced meat
(pork or chicken works) or if you are a seafood fan like me, you can substitute with prawns too! (not to mention if you have the budget as well ;)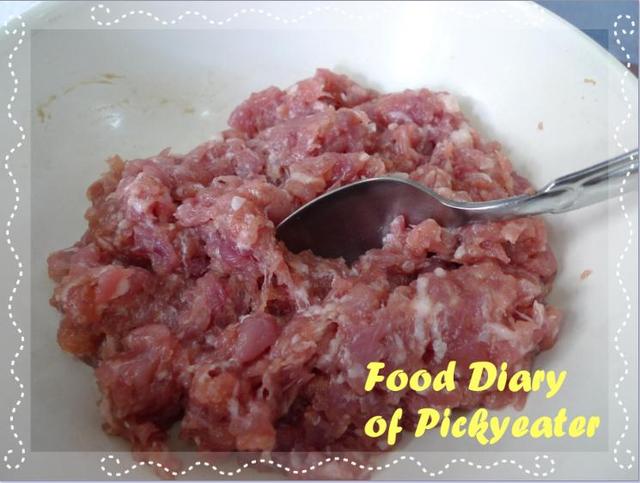 Eggs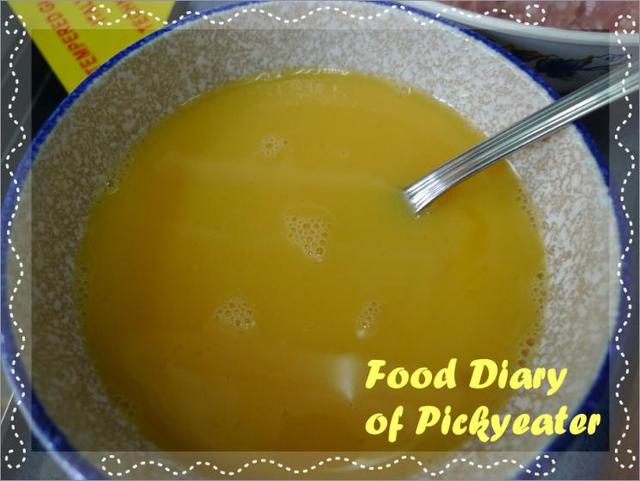 Spring onions
to garnish the fried rice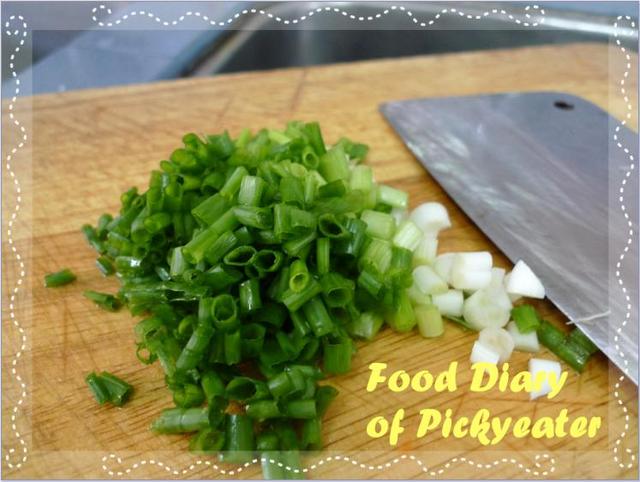 Now, on to the steps to cook Fried rice!
Step 1
: Pour oil into the wok/pan (a non-stick type would be best)
Step 2
: Pour the eggs into the wok and fry the eggs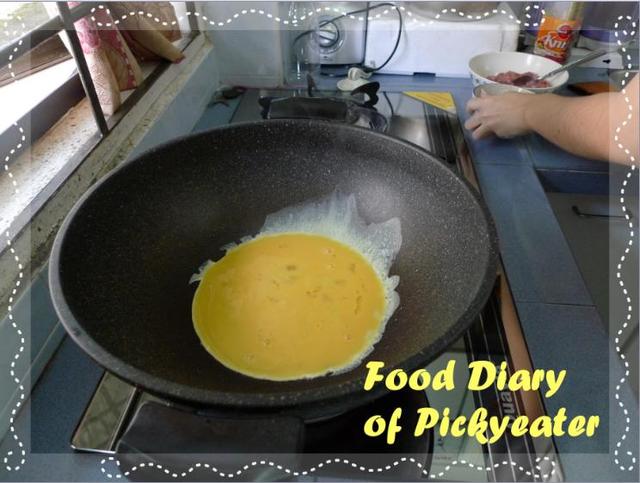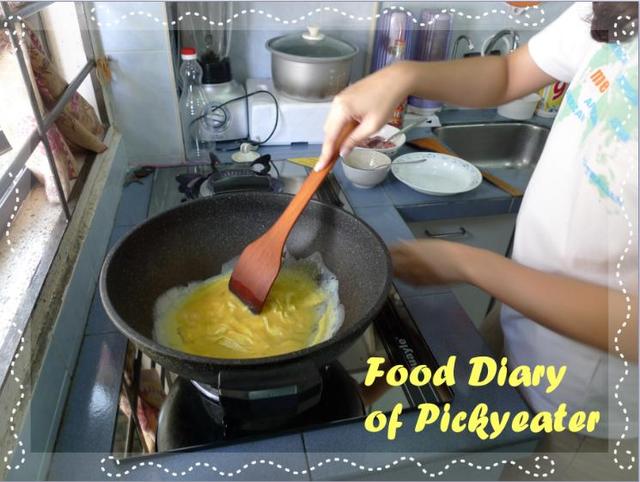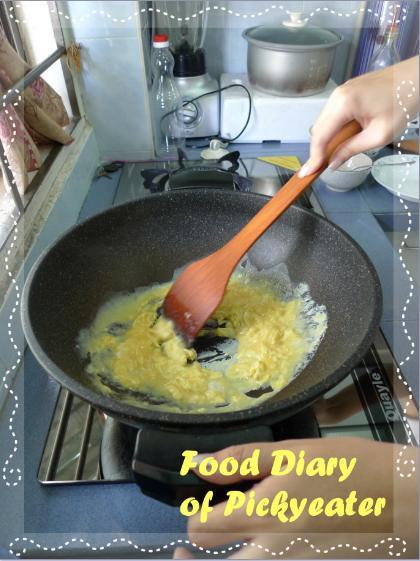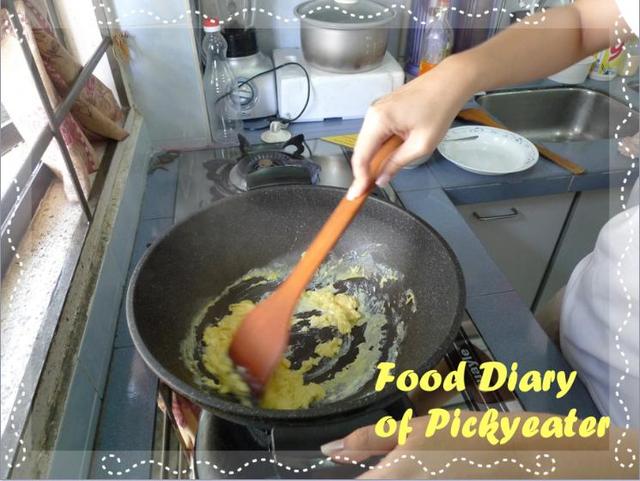 Eggs to be fried to the scrambled type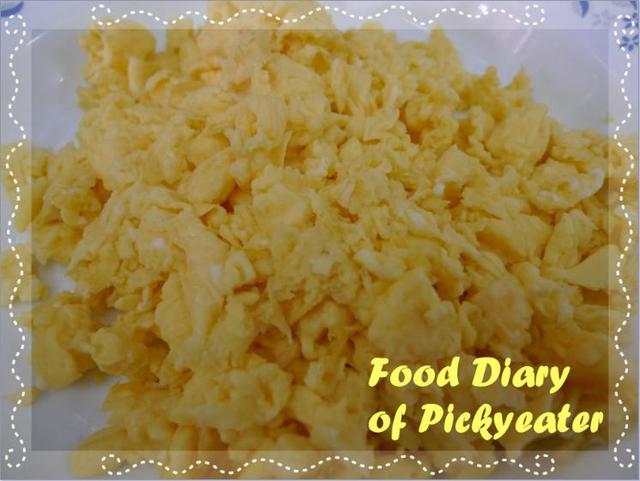 Step 3
: Fry the minced meat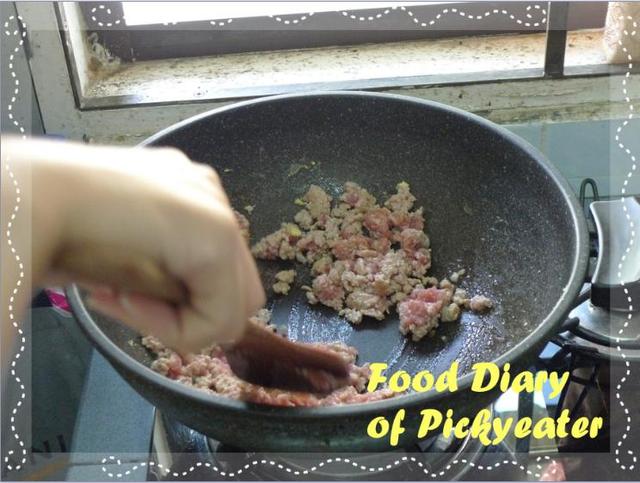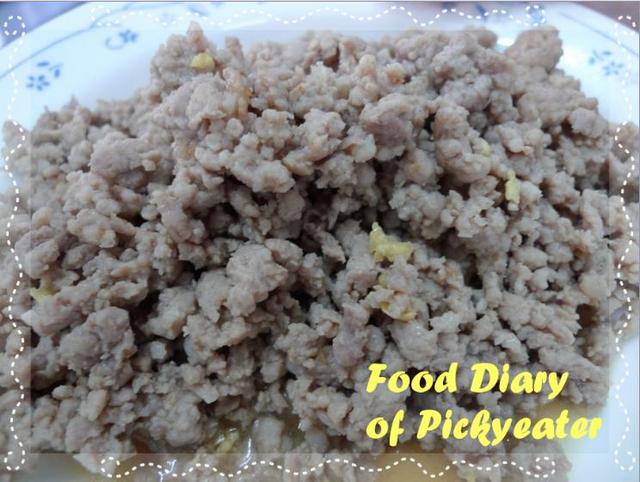 Step 4:
Throw in the carrots and cook 'em!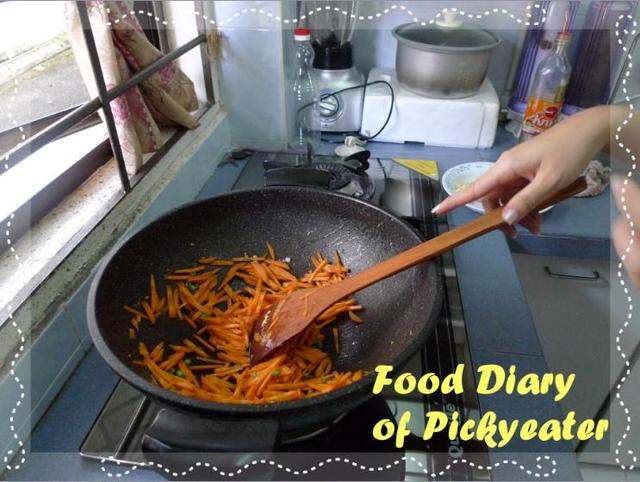 Step 5
: Throw in the long beans as well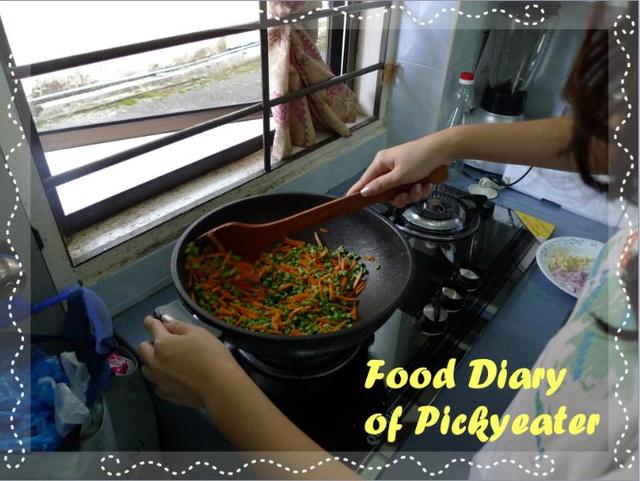 Step 6
: Take out the carrots and long beans, and cook the onions next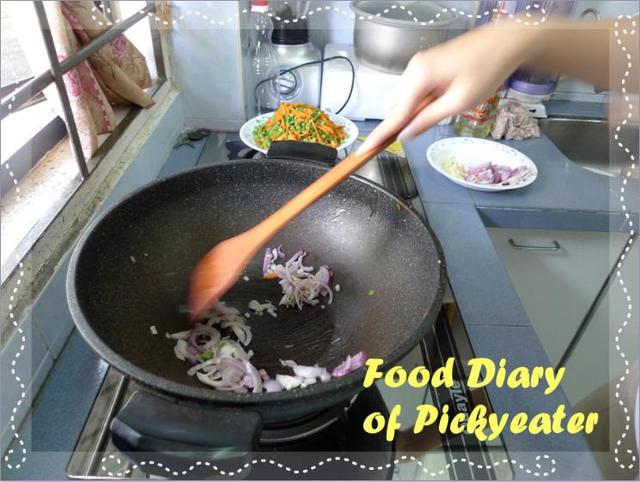 Step 7
: Put in the rice and fry together with the carrots, long beans, and onions
Note: If you have too much rice to fit into the wok, like us, it would be best to cook them in two separate rounds to maintain the even taste and quality of the fried rice.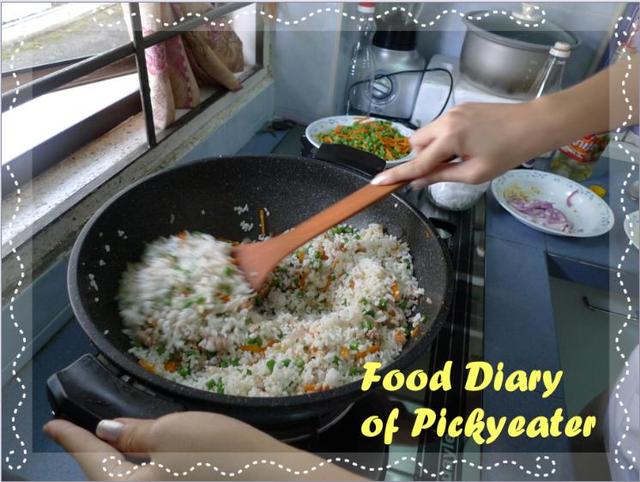 All cooked and ready to serve; a simple plate of fried rice!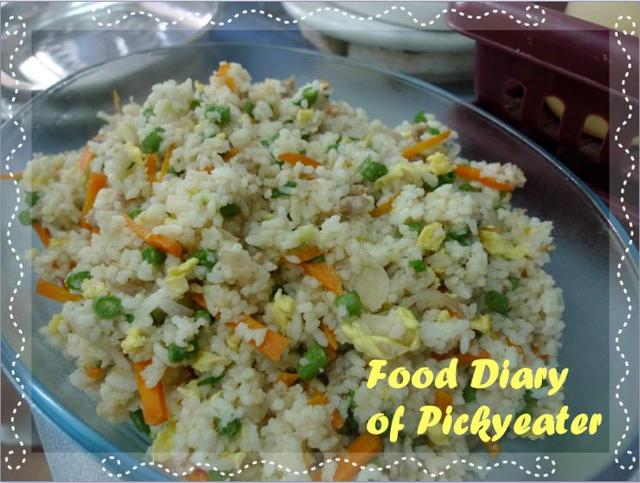 It really sounded and seemed so simple to make this, really!
We had some dishes to complement the fried rice as well :)
Fried mackerel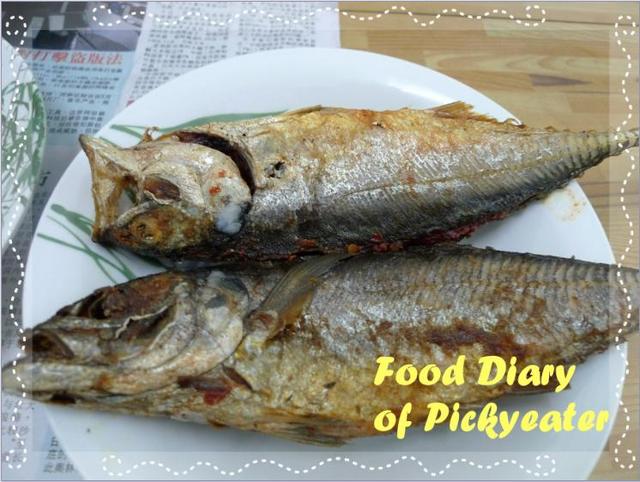 Baked beans with potato and eggs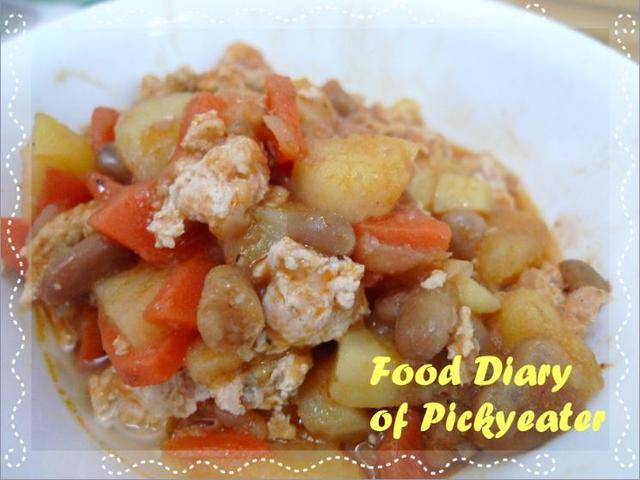 Braised vegetables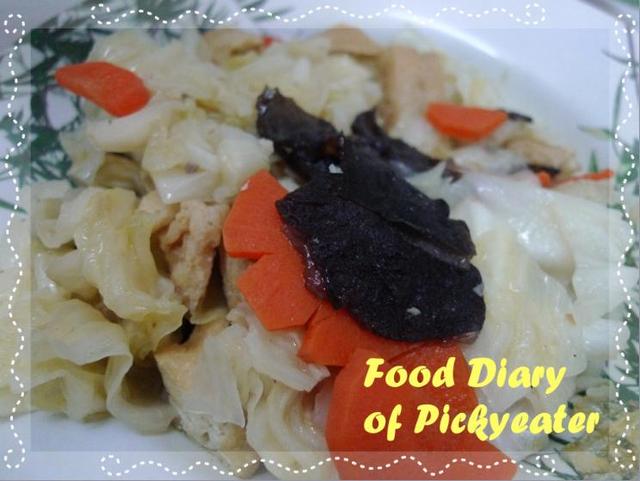 All ready for lunch!:)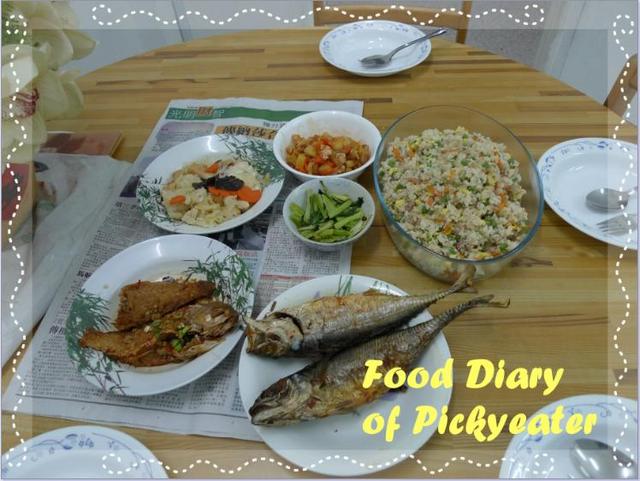 I am sure it was a breeze for most of you, who are just so used to the kitchen and cooking :)
For me, it was a great learning experience, and hopefully I can make some one day ;)