Yeah, I am keeping to my resolution (okay, I said I'll try:), and this is the second post for the day.
If you are reading or only commenting on this post, you've missed my first post for the day which is the post before this.
(Remember I made the resolution to try to update two posts a day, if I can?)
I am still floating in my birthday mood, and I get a lot of pre-birthday treats this year, being with my friends and family after my vacation.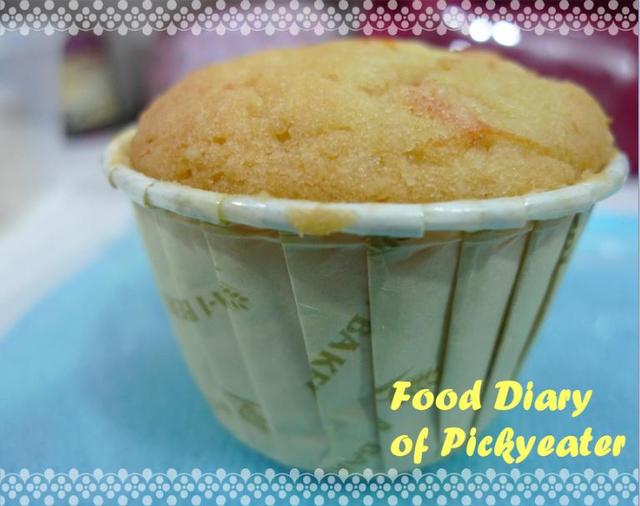 This was a early birthday treat; which I simply had to feature and it was hand made and baked at home specially for me by my brother's girlfriend.
She purposely baked this muffin for me as a birthday present; and this is my
first birthday muffin
!:)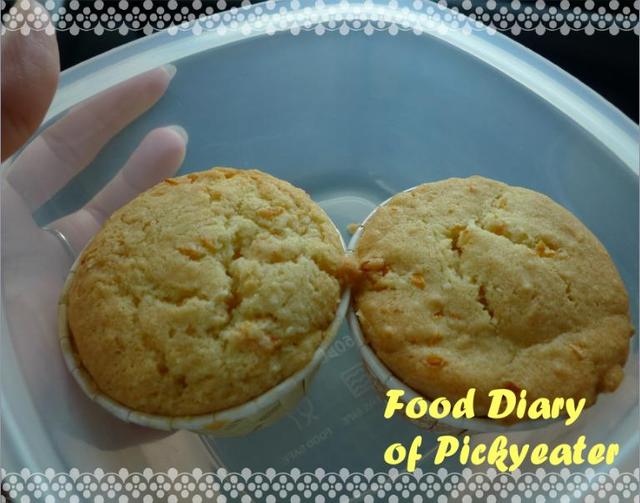 There are two of them; and these are the
Carrot Muffins
:)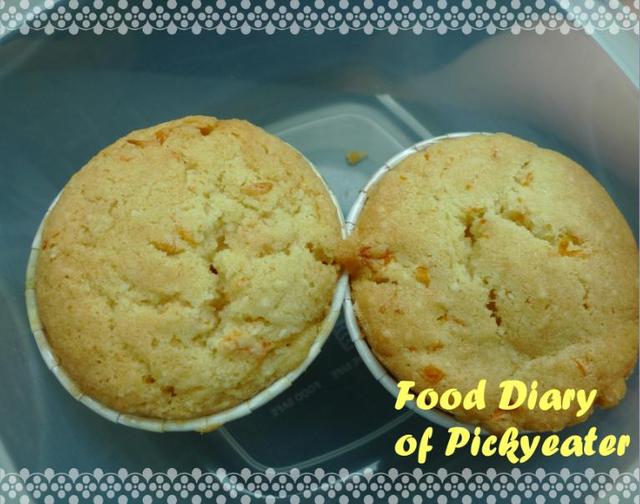 I loved the taste of it, and I loved how it was not as oily as some of the muffins I have tasted out there.
I am a fan of muffins; really, and most of the time, I like fruity-based muffins but I do love this flavor too!
It was light in its texture, and I love the top crust which was quite crispy and it smells and tastes like a cookie!:)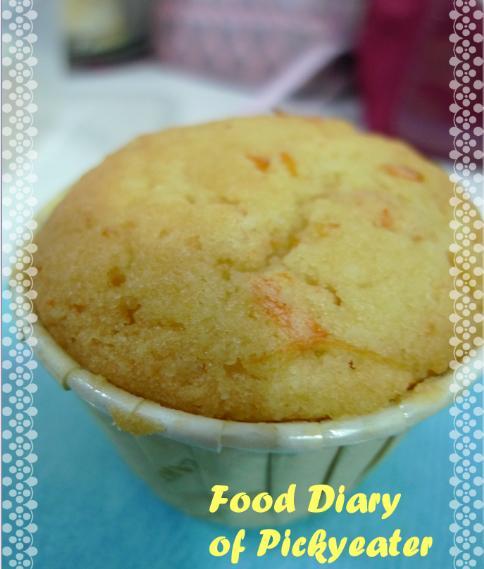 The carrot bits found in the cake just made the muffin irresistible!
I may be biased in my review, as I have provided my feedback to her but oh well, I was already so touched and pleased with a birthday treat that everything looks, smells and tastes good to me, really, and this is specially baked!
It definitely beats any present out there!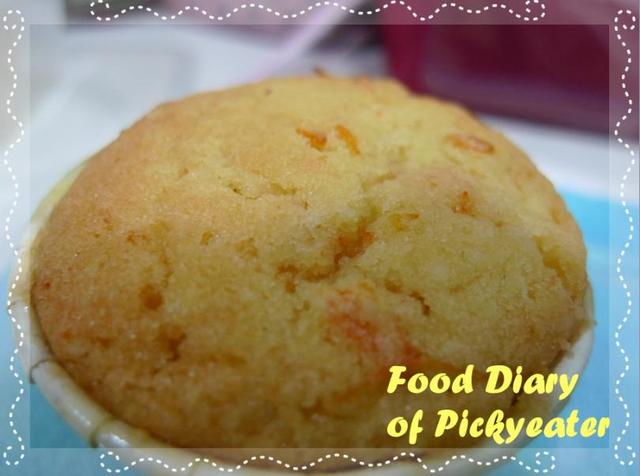 Thank you Elyn and also my brother, for this special and meaningful birthday present which is full of love and blessings :)
P.S: They are planning to bake another batch of muffins this weekend; in a different flavor. Aww, I want some too!