If you are reading this alone, please kindly scroll down or click on the older post link below for the prequel to this post as this is the part 2 and I am doing two posts today!:)
Continuing from the previous post where I was enjoying my tea/dinner party or gathering with my friends as I was led to believe, I was suddenly surprised when my friend pushed my tea cup away and then put down a cake before me!
It was a mini sponge fruit cake, topped with my favorite fruit; strawberries!:)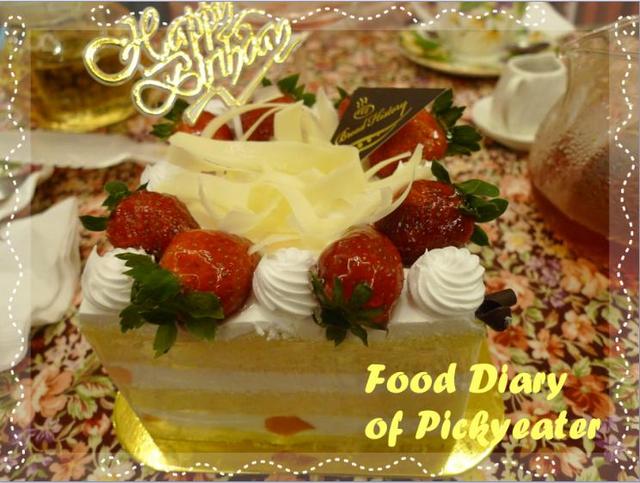 It was really a lovely surprise, and I am just so happy and blessed to be surrounded by all wonderful surprises for my birthday this year!:)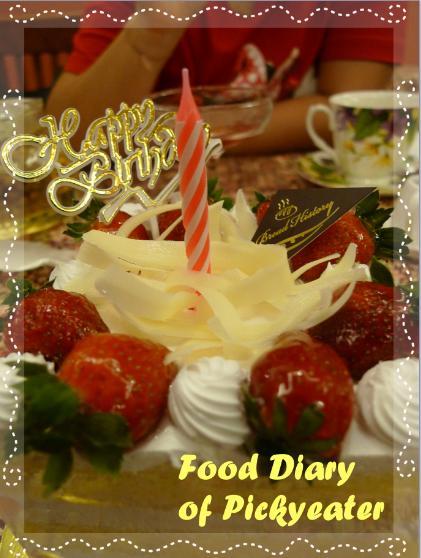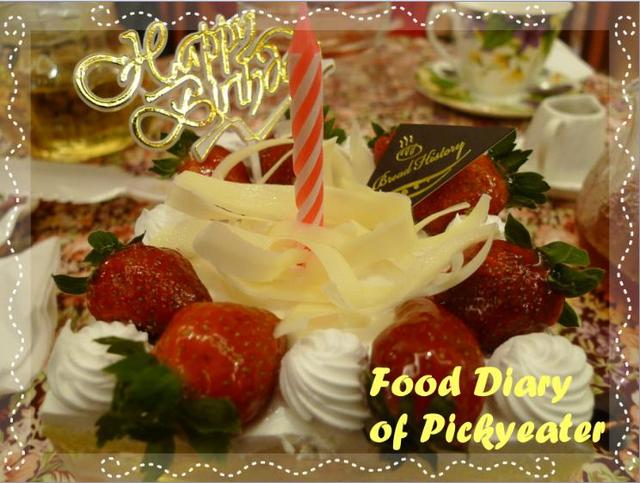 The cake was a soft sponge cake with layers of whipped cream and fresh fruits like peaches, lychess adorned with fresh strawberries and strips of white chocolate on the top.
It didn't matter what cake it was, as I have mentioned, as my happiness clouded my vision of everything that I see!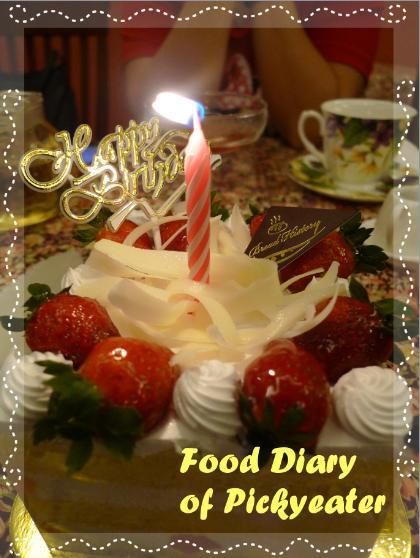 I am just so happy and surprised at the same time, that my friends, despite their busy schedule, still found time to buy me a cake, arrange the gathering and rushed to celebrate me right after work.
It really brings a new meaning in friendship and also my birthday and have I mentioned, how much I really love my birthday?:)
To many many more good years and birthdays to come!:)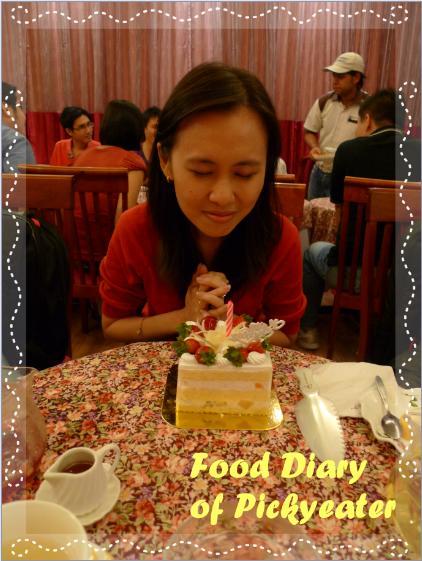 That concludes my week-long birthday-related posts, and self-obsession, LOL!
Thanks for all the lovely wishes from bloggers' world and for being so patient to go through my birthday posts!:)
You can let out that loud yawn, groan, now...hehe :)