Before you groan at "Not another birthday-related post", well, I have to tell you sheepishly that yes, this is YET another birthday-related post and there's still like, two to three more posts on my birthday celebrations which lasted for more than a week and I have had more than 3 cakes this year!:)
I am not complaining, at all!:P
I enjoyed dinner at
Manhattan Fish Market in Gurney Plaza
(one of the premier shopping malls in Penang)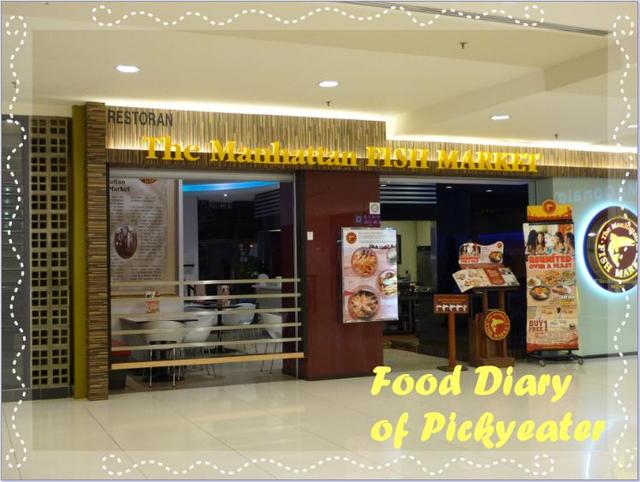 We were intrigued by their new dishes and decided to order it; along with the set which comes with a soup and a drink.
Seafood chowder (MYR7.90)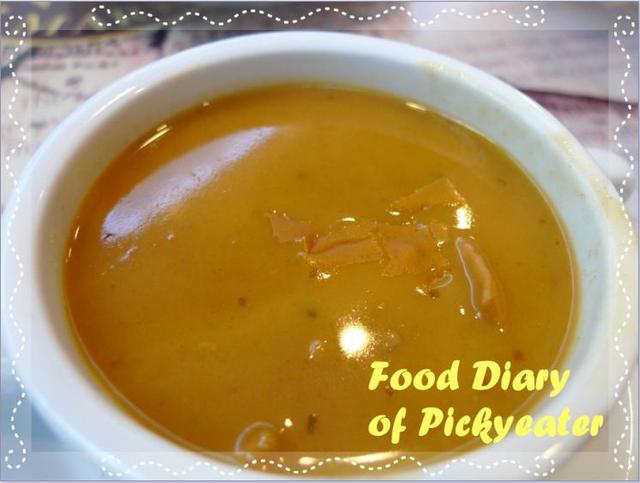 This was really good and came with generous portions of squids and clams; along with the thick broth made of tomato cream and onions.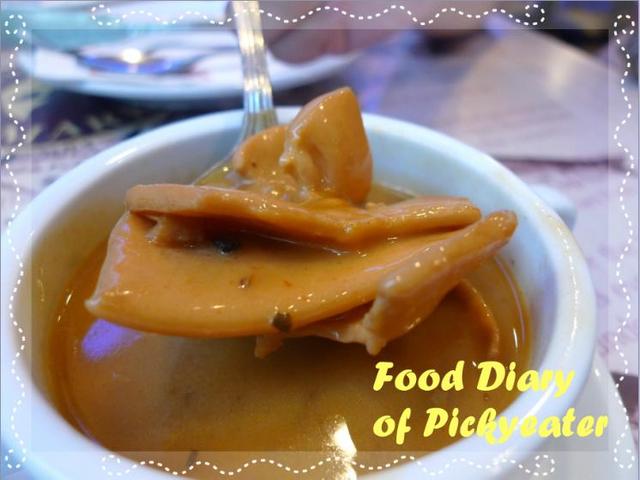 The different types of dippings served at the start of the meal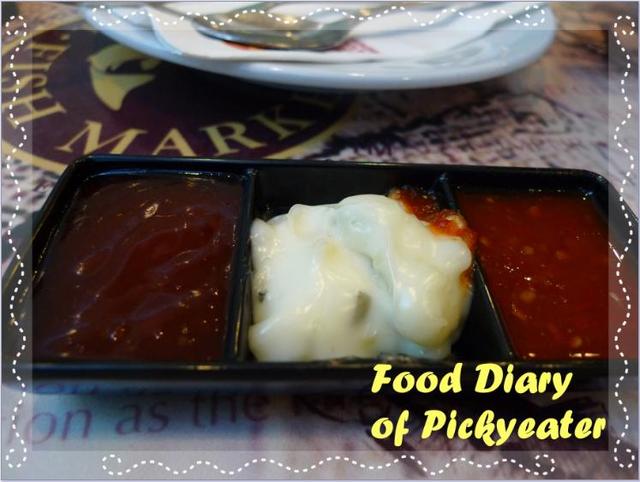 Citrus Mint (MYR8.50)
A cool drink made of crushed ice in refreshing lemon juice topped with a dash of cool mint.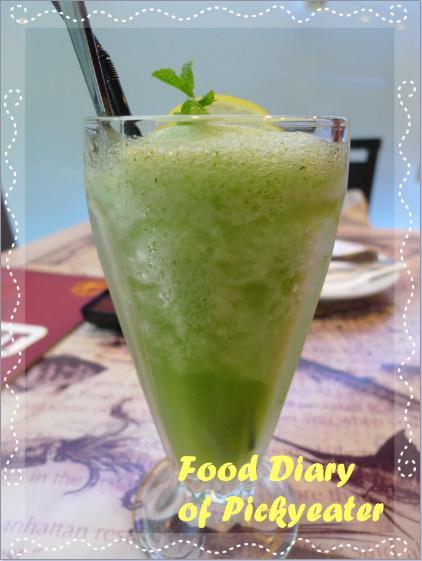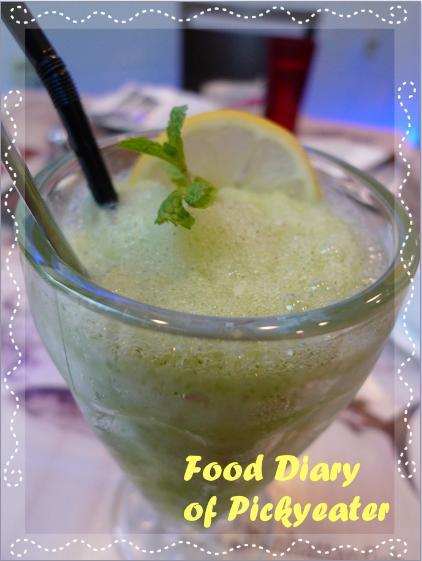 Alright, honestly, I think that mint is something that you either love or hate, and for my case, I find it a little weird having it in something I drink.
I don't know about you; sometimes I feel like I am drinking toothpaste, LOL!:P
Side order:
Fried Calamari (MYR9.90)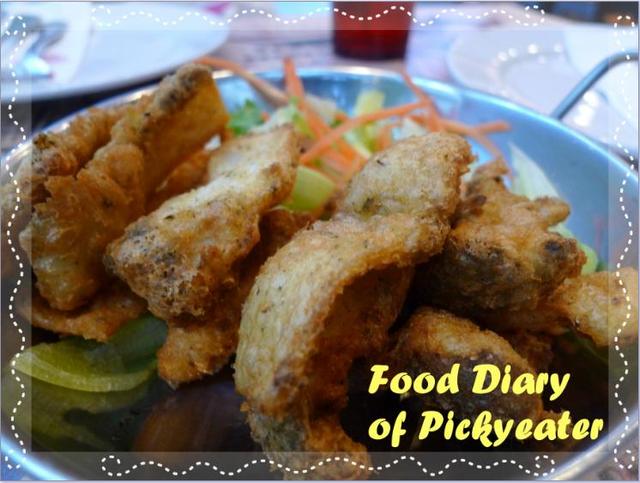 If you are expecting round-shaped calamari rings, then you are wrong as the calamari are served in generous slices before being fried to a crispy perfection and served on a bed of garden fresh salad and zesty Chili Vinaigrette.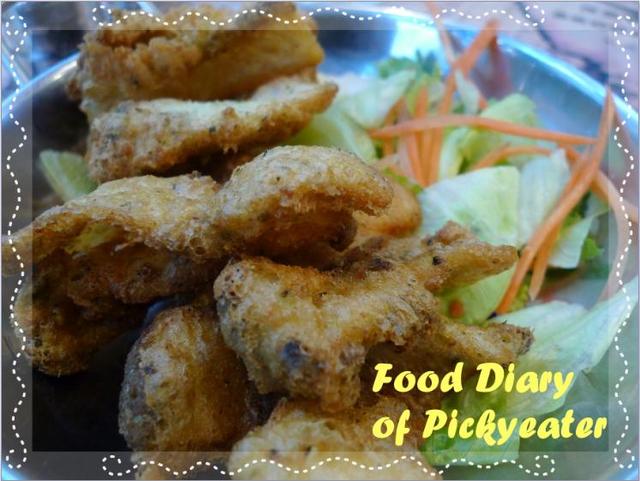 These are just crunchy bites and lip-smacking-licious!:)
The star of the day and their latest addition; the Barramundi catch.
We ordered the
Fiery Hot Whole Barramundi (MRY41.90)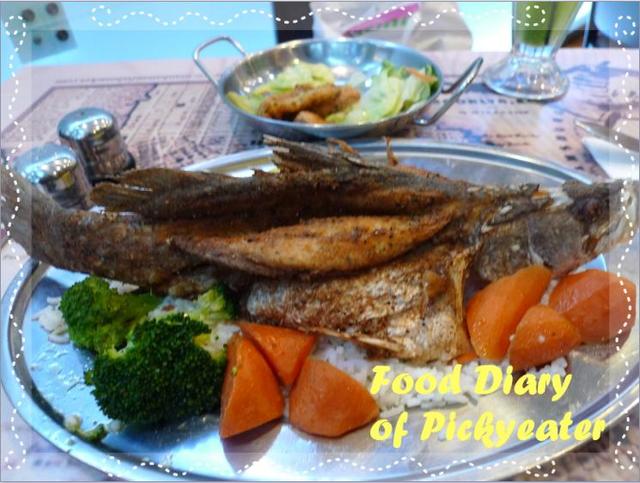 No kidding, they really served the whole fish, deep fried, on the platter, along with Garlic Herb rice (one of their specialty), and broccoli and carrots on the side.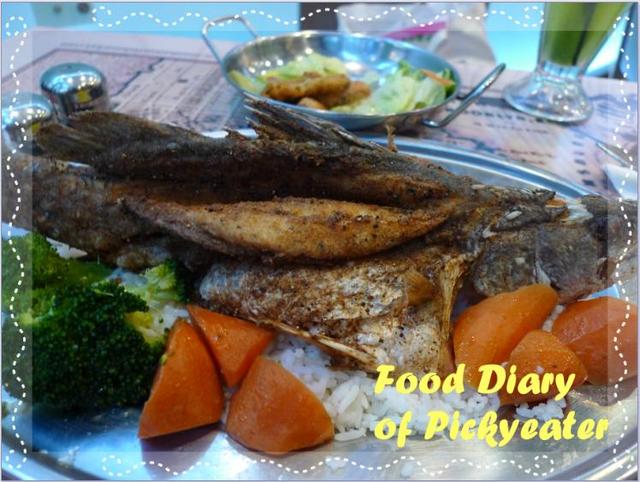 It was good thing that we have ordered this for sharing :)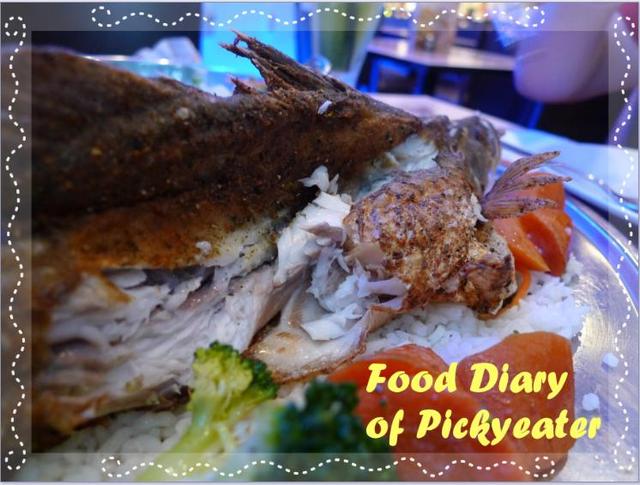 I love the juicy texture of the barramundi fish amidst the crispy taste of the outer part of the fish.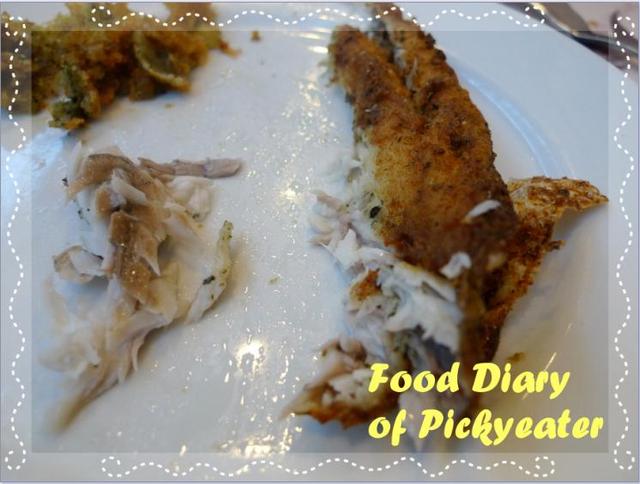 Now, if you have noticed (or you have been distracted by the pictures of the fish), the name of this is supposed to be Fiery Hot Whole Barramundi, but there is nothing that resembled the fiery hot part, right?
The mystery is unveiled later, when the waiter served us the sauce for the fish (as we were about to question whether they sent us the wrong order)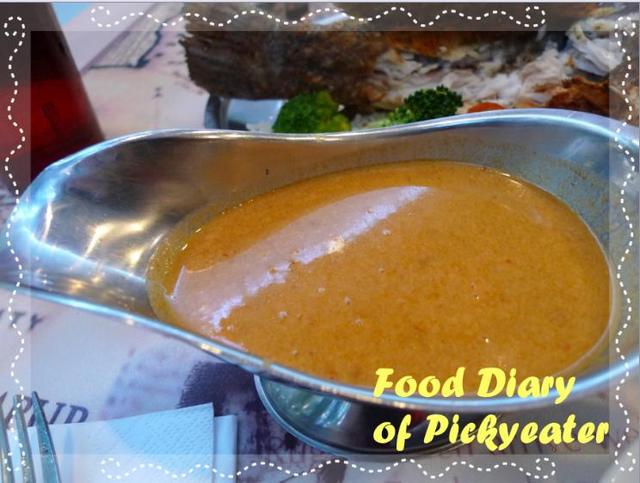 Anyway, the disappointment lies in here as the sauce was nothing fiery hot; no, not even close!
I didn't think it complemented the fish that well either and I personally preferred having the fish without the sauce.
Guess we should have just ordered Crispy Whole Barramundi (which is the same price anyway).
I didn't need to disappointed for long, as the restaurant, surprisingly also presented me with a complimentary bowl of
Cream of mushroom soup (worth MYR4.90)
for my birthday; courtesy of the restaurant.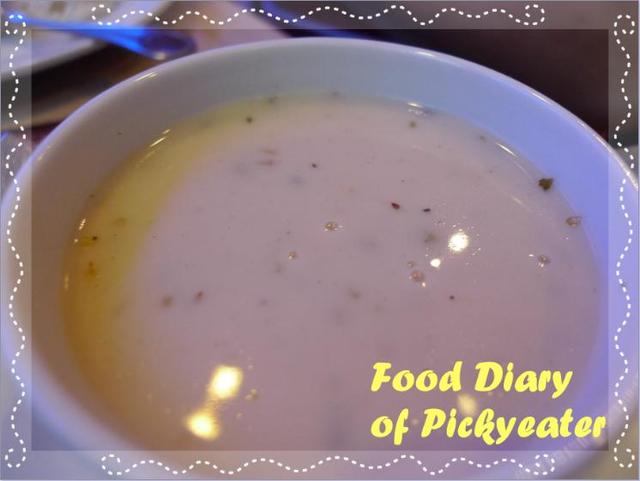 Alright, it's no brownie cake or a whole choir singing birthday song like the previous post, but nevertheless it's a lovely and warm surprise as well.
I really enjoyed the birthday dinner and my surprise; with my seafood and fish-y meal :D