Chatime
is here in Penang, and in case you are not aware, this is not a local drinks outlet but rather, an international chain setting their mark almost everywhere.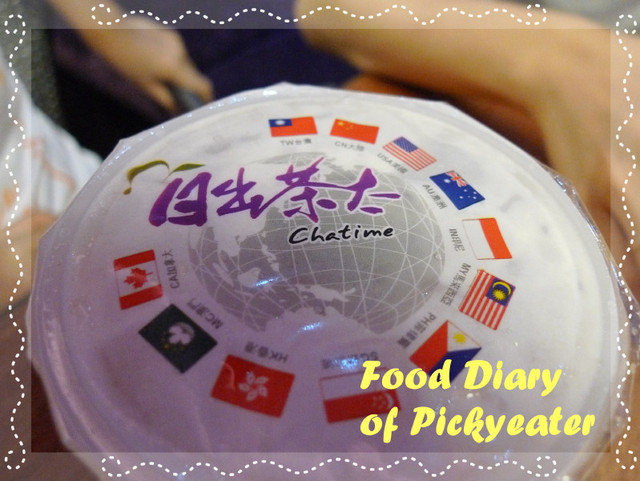 The cover atop each of their plastic-sealed cups reveal the locations where they conquered around the world, pretty impressive I tell you.
The international chain, selling mainly drinks or tea-based concoctions, smoothies, fresh juices, is traced to originate from
Taiwan
, the land where the famous bubble pearl tea drink began its legacy.
Ever since, there is just no end to stalls, shops and cafes all promoting this popular drink which just took the world by a surprising storm. Almost everyone tried the bubble pearl tea drink at least once in their lifetime, and I think there are more than half of the population who even admitted to being addicted to the drink.
What's the secret?
Is it in the ingredients of the tea?
Is it the art of the making of the drink?
Is it the coolness of the drink and to join in the popularity?
Or is it just simply because of the delicious taste of the pearls included in the drink?
Don't ask me, because I can tell you that I don't know, though I can't deny the attraction of the bubbly drink and the chewy pearls; which are actually made of tapioca flour into cute little balls thrown into the drink.
Chatime is quickly making its mark in Malaysia too; and when it arrived on the shores of Penang, the locals wasted no time in making sure the shop is running in business as long queues crowd the shop at any moment of the day.
I took a longer time to finally try some of their drinks, and the following are the few I have tried, along with my family:)
Passion Fruit QQ (MYR5.90)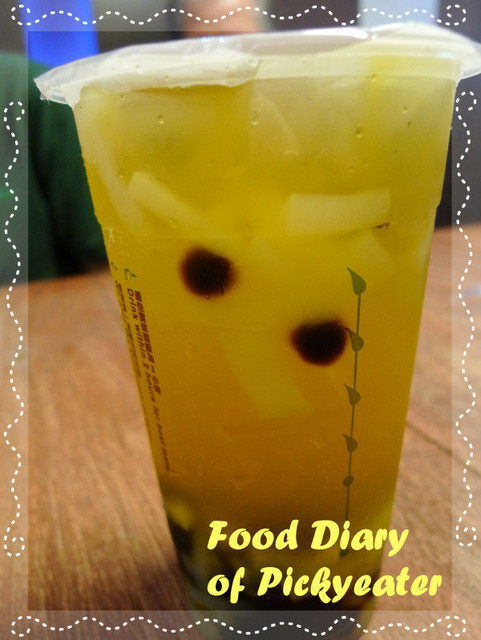 Fragrant with the sweet scent of the passion fruit, the drink was quite refreshing albeit a little too sweet for my liking.
Banana with Pearl Milk Tea (MYR5.90)
is not something of my liking, no particular reason.
Just simply, not my cup of tea..or milk tea.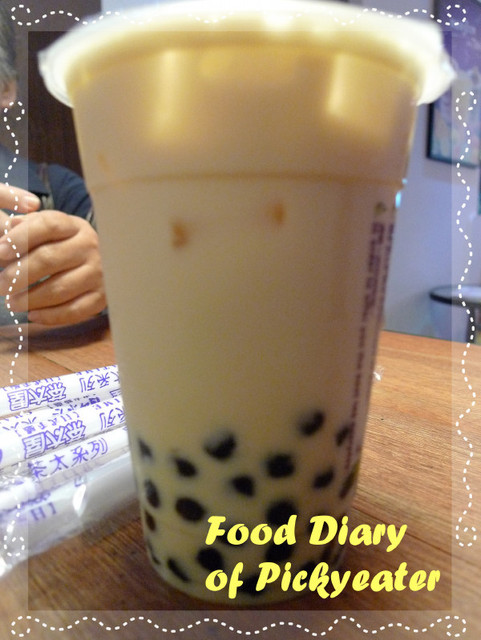 I can't remember the name for this one; but of the fresh milk tea category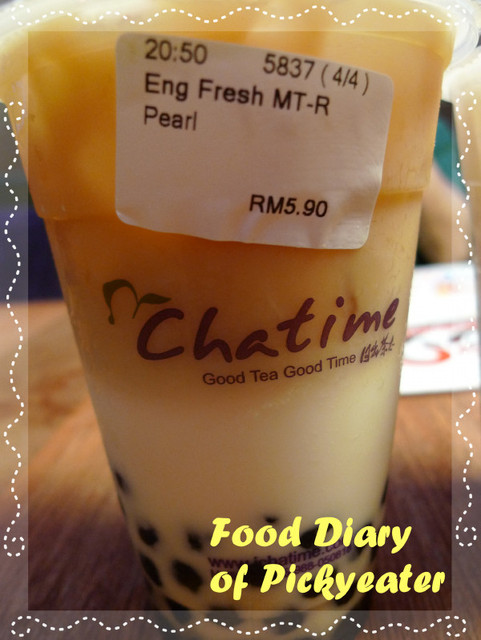 Most of the prices are standardized at MYR5.90, and there was this one drink which I loved very much and have tried once at a
Japanese restaurant
, and I was delighted to find it here too, and at a cheaper price!
Sorry, there is no photo of it as I totally forgot about it when I got the drink.
(It shows how much I love the drink!)
Have you gone for your own Chatime yet? (a typical saying to ask about
"Have you had your tea yet?"
)
I think this will be a place for me to hang out and enjoy the drinks from time to time...
Official Website
here