I am sharing food-related posts now from my actual honeymoon; which we postponed to early this year, and yes, we went to Hawaii :)
Read about some of the places I have posted so far, and stay tune to the amazing sceneries and stories as I reveal more on the trip which took place in the island of Oahu; Honolulu and the famous Waikiki ;)
Bishop Museum
Iolani Palace
King Kamehameha I Statue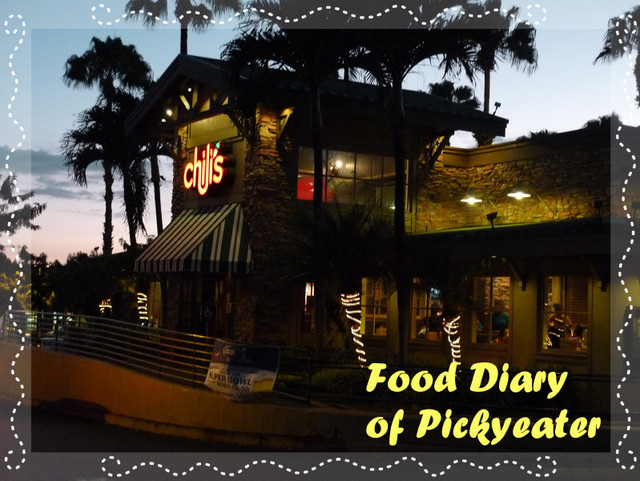 We dined at
Chili's
on our first night upon arrival after doing some shopping; as hubby relives his memories of the succulent pork ribs which are of reputable fame in this American chain restaurant. While most people would not want to visit restaurants or eating outlets available in their home countries and would rather try out the local flavors, we made it a point to try out the food served at some of those famous chain restaurants in their home base.
After all,
when you are in America, eat like the Americans!
Furthermore, the baby back ribs are not available in our country due to the pork-free regulation in some of the restaurants, to respect the different cultures we have in the country.
The interior of
Chili's in the Waikele outlet
is exactly like that of all their other outlets around the world; as it incorporates the 'copy exactly' concept in their outlet design.
The restaurant was crowded as it was the peak dinner hour and the place was filled with people from the local community and also tourists hailing from different parts of the world; all gathering in this one restaurant to get that bite of the local American taste.
Even the menu was exactly like what we have back home; although there were some which were only offered here locally.
Keeping in mind of the large American servings and as we were also stuffed from our snacks earlier, we opted for a customized combo plate.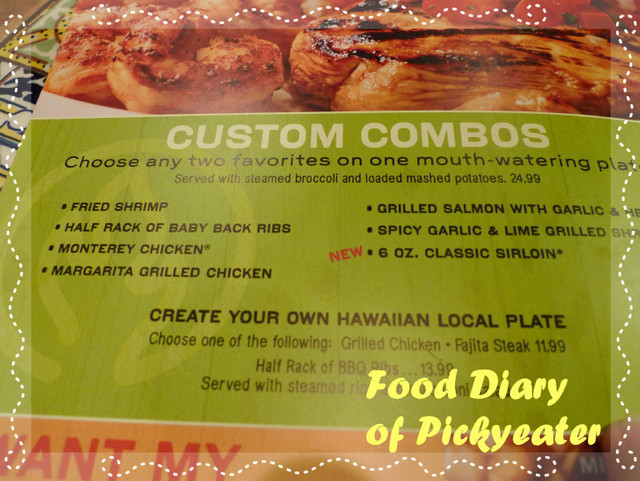 Choices are not too bad, and the prices were quite reasonable too.
Our custom combo of the
Baby Back Ribs and Grilled Salmon with Garlic and Herbs (USD$24.99)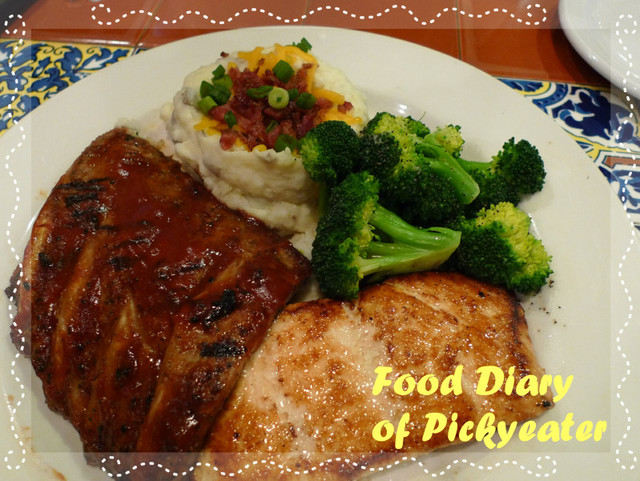 Fresh and crunchy green broccoli and soft mashed potato topped with spring onions were served as the accompanying dishes to this plate.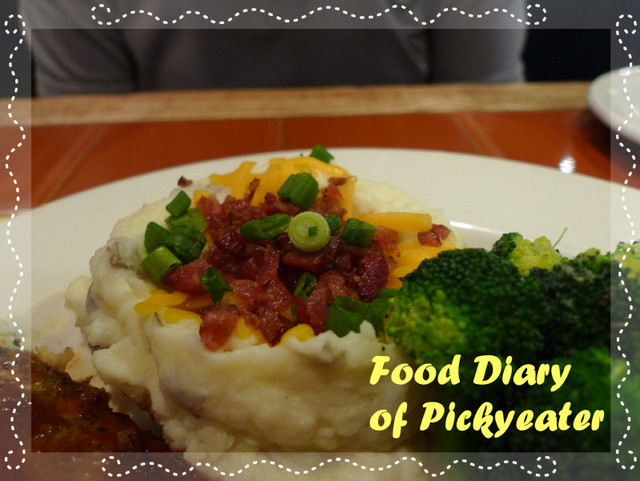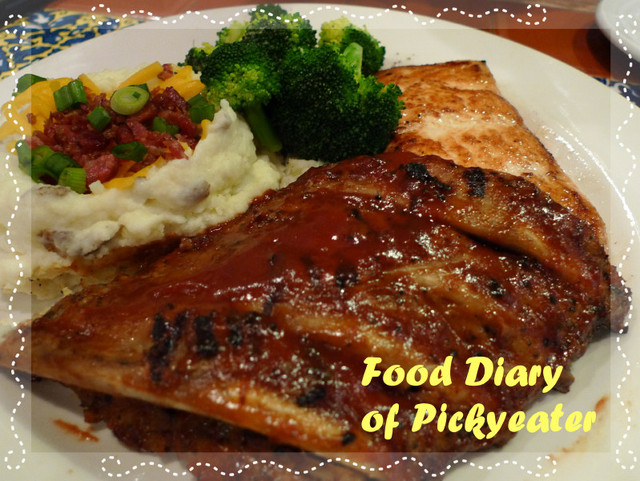 The baby back ribs; with its aromatic barbecued sauce and lightly crisp roasted texture testifies to the reason this is simply one of Chili's pride.
I am definitely not exaggerating when I say that almost every diner that night had a plate of this on their table.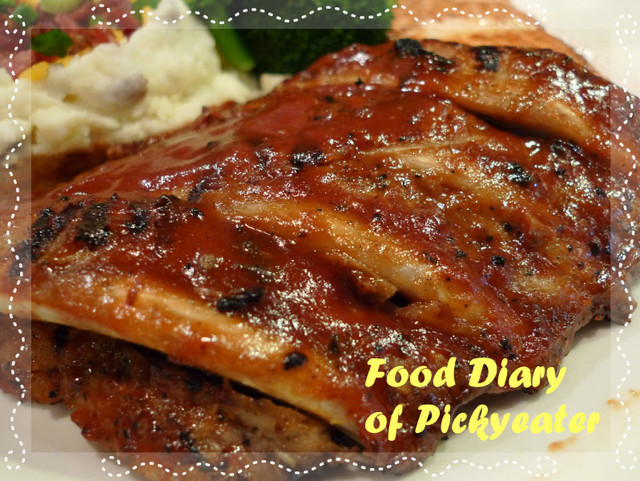 If you are not much of a ribs person, then the grilled salmon is just tantalizing to the taste buds.
The large size of the salmon steak was not to be dismissed for the taste of the lightly grilled flesh and the aroma was just tantalizing to whet one's appetite.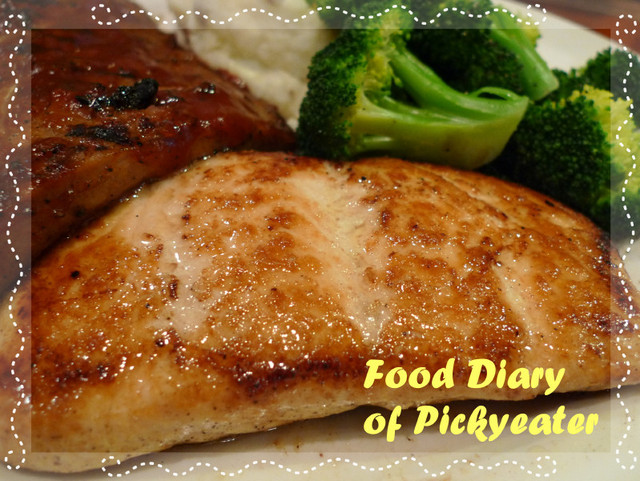 I wish I could say that we managed to try out the dessert; but we were just quite stuffed at the end of the dinner and as it was getting late and we were just tired, that was the only thing we tried on our first night.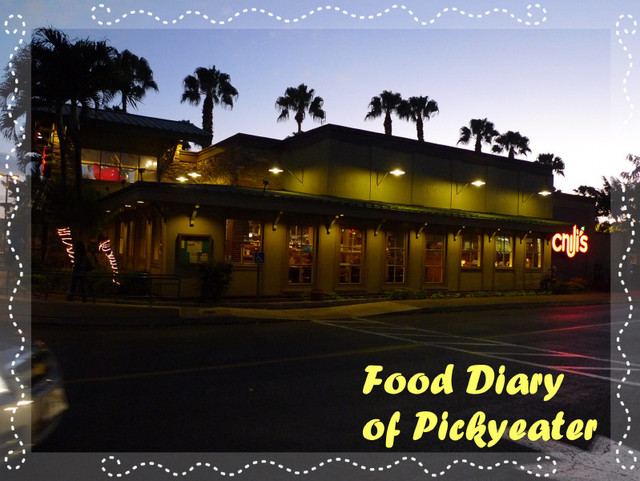 Stay tune to my travel food diary..enjoy the journey ;)