I have a relationship with
A&W
and it started since I was a little girl of seven.
Yes, this fast food restaurant chain and me go way long back, from the time I took my first real examination and achieved results which made my parents proud.
Call it a bribe, or anything you want, but at that time, my dad would reward me with anything I want; which included a day of celebration (my choice of where to go for breakfast, lunch and dinner) and also a special gift for me to pick as we go out shopping for the whole day.
Back then, that was something kids our days look forward to.
Okay, I am not THAT old, but which kid is not enticed by that offer, and my very first time I was at the top of the class, I remembered my first treat was to A&W restaurant which had a huge field behind it and a lovely playground; and to a kid, that is synonymous to lots of fun.
It was then that A&W and me embarked on this relationship.
The
waffles
are one of A&W 's pride, and with good reason too.
The crispy layers and the rich freshly baked aroma just entice one's appetite, not to mention the extremely decadent sight of raspberry ice cream topping the waffle.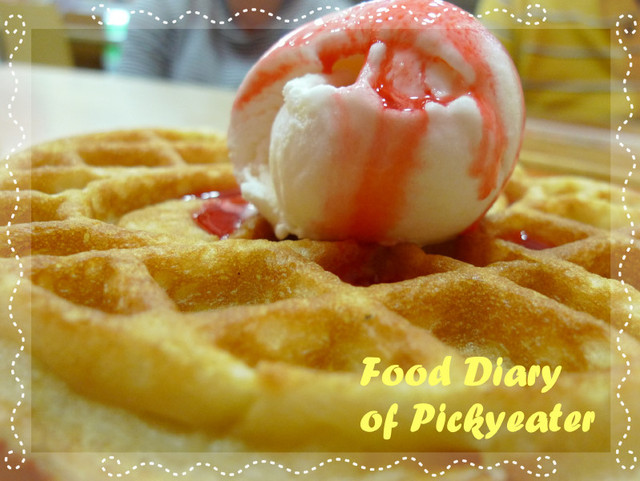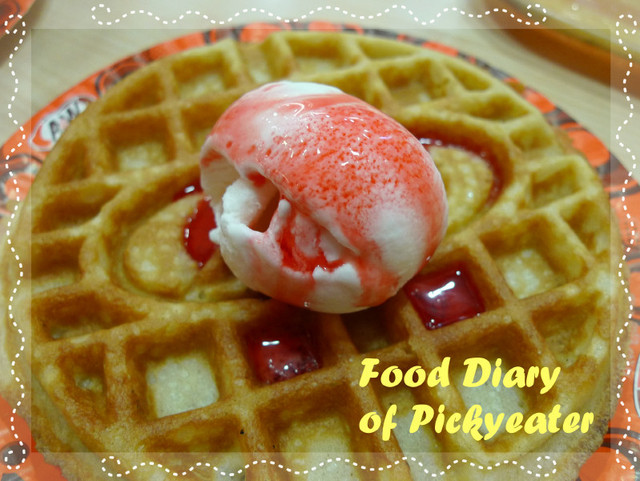 The star, is not either the ice-cream nor the waffle alone, but rather, the combination of both, which works together to provide that memorable flavor as it melts with a mixture of cold from the ice cream and the heat crisp of the pastry.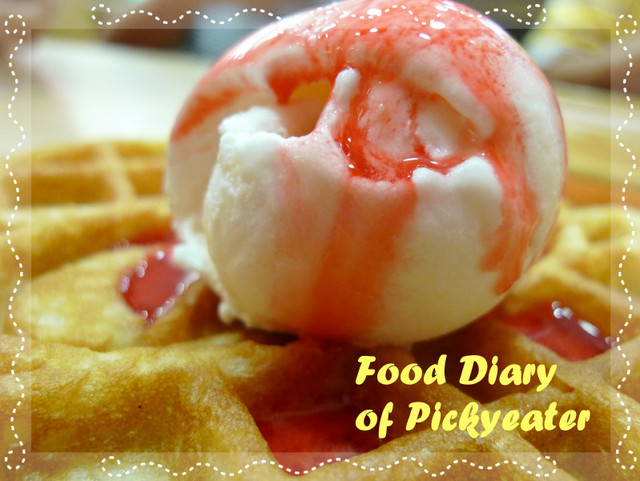 How can one not fall for such temptation, especially when you are an excited young little girl of seven?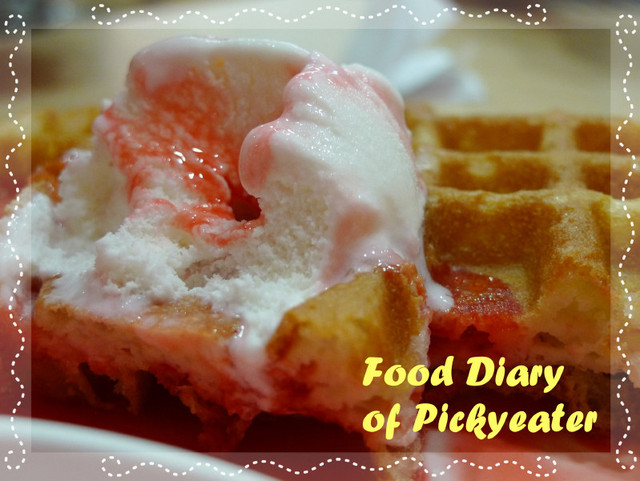 Please do not mind my many photos of the beautiful views of the waffles and its companion; the honorable raspberry ice cream as I reminisce on those lovely childhood memories which just spells success and achievement as A&W waffles come to mind.
Of course, I am fine without the ice-cream too, as honey and maple syrup are equally excellent companions to the waffles ;)
The other trademark of A&W and what it is commonly known as truly their product, is the ever popular
Root Beer
.
Ever the often misunderstood as a alcoholic beverage due to its connotation of the word beer, this, I can verify, is definitely alcohol-free yet offers much more than a beer with its sparkling taste and exotic scent which is suspiciously close to that of Sarsi.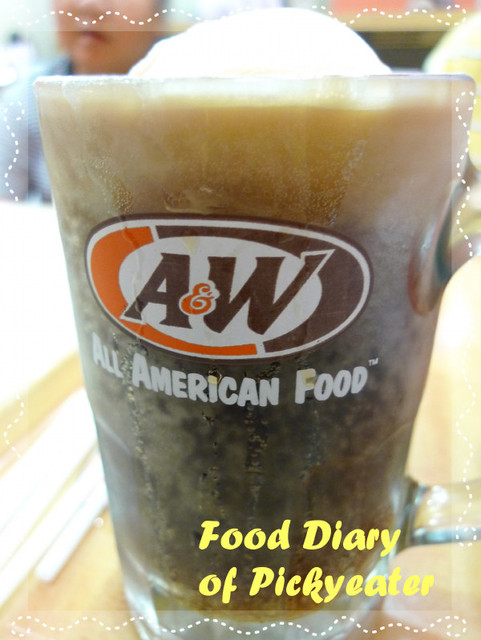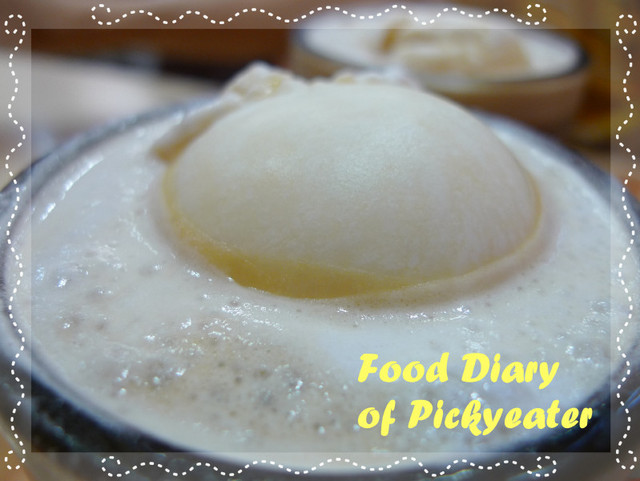 To enjoy the root beer to its maximum although it is still great on its own (I can testify to that), is to add in ice cream to make it a float.
Yes, that is the term but it is a no-brainer, as the ice-cream floats in the density of the bubbling drink.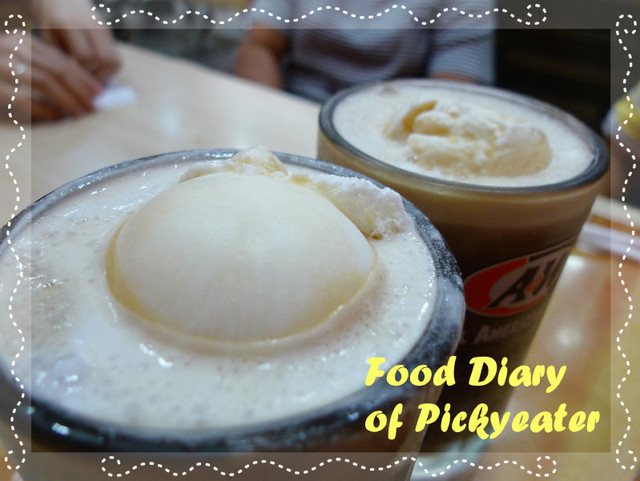 Frothing, bubbling, sparkling, exciting all describes the tastes of this root beer float and it is one drink you should try at least once in your lifetime!
Do you have a childhood favorite, or one that triggers your memory?
I am not really big on fast food, but A&W is always that one name that holds a certain forte in my memory; and no, I am not a affiliate and I think I should be endorsed as a A&W childhood fan someday.
I just told my mum that it was not the waffles or root beer alone, but I actually liked the environment in that particular outlet I used to go, the playground and just the thought of being with my family when we celebrate at A&W, being the main reasons I often chose to go there whenever I get to select my reward :)
Yes, we go way back.....