Being a part of a bridal party, traveling on a short road trip up north, meeting up with old school good friends, and spending time with the bride's parents all described my journey in this simple wedding of an old high school friend in early March.
It was a lovely and memorable day for the bride and also the few of us who were privileged to help her and be a part of her honorable bridal party as she joins her beloved husband in marriage in a traditional Chinese ceremony.
Although she hailed from the same hometown as me; the busy and bustling capital city of Kuala Lumpur, the highlights of her traditional ceremony took place in the charming town of Alor Setar; located in the northern part of Malaysia.
The morning session filled with door games, prayer and tea ceremony was succeeded by the Chinese dinner banquet at the local restaurant;
Woo Foo Lou
(or translated to Five Happiness).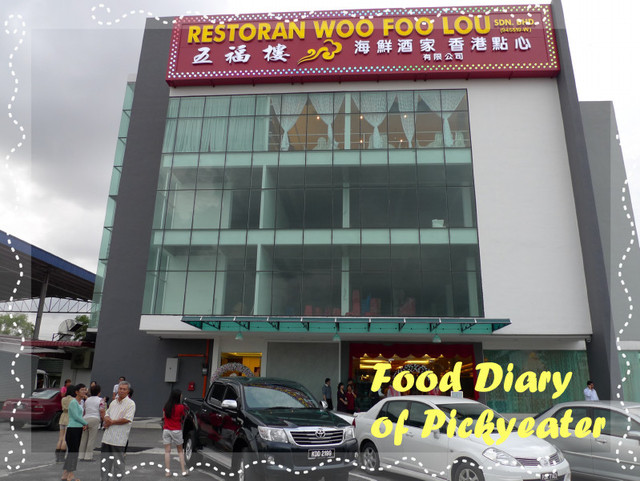 The restaurant displayed its grandeur in its three-storey building housing banquet halls on each floor to accommodate for weddings or any function taking place; while the interior were graced with brightly lit unique-shaped chandeliers, wall lamps and covered with illuminating hues of satiny ivory and yellow; presenting the very image of a golden hall as one walks into the restaurant.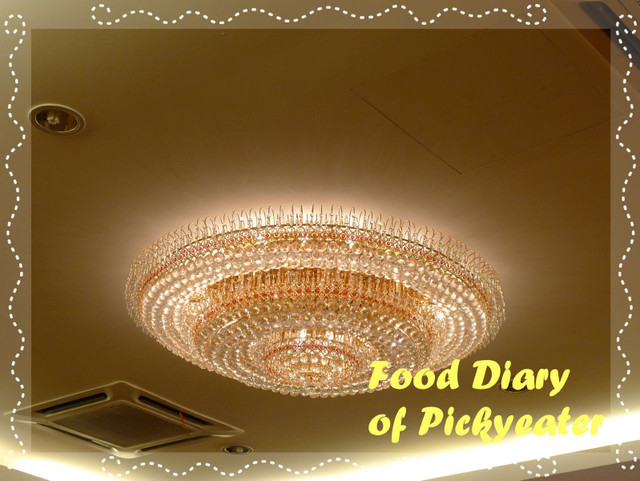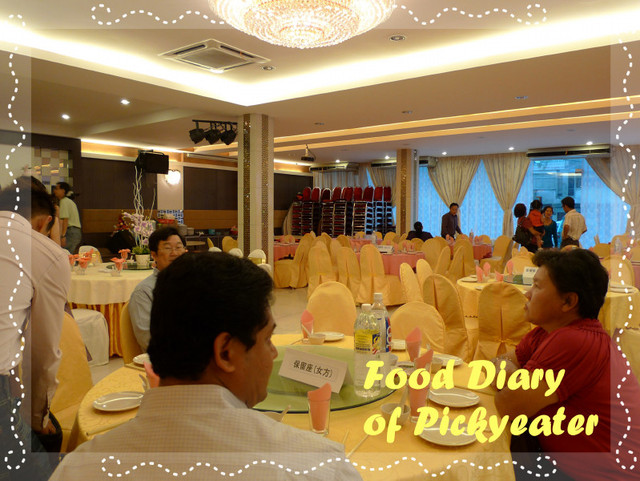 The bride and groom enters the hall in the traditional and fashionable style; to the cheers and claps of the guests consisting of families and friends.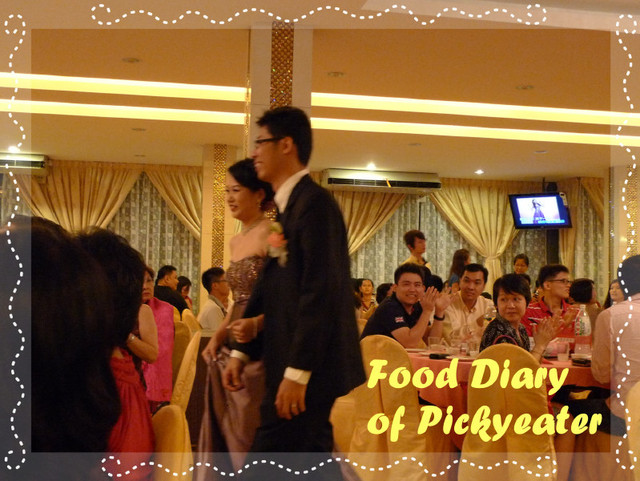 The restaurant also prepared a brief presentation of the food for the first dish of the 8-course Chinese banquet dinner; where the lights were switched off inside the halls and the waiters and waitresses appear in order to serve the dishes to the hosts, followed by the remaining guest tables.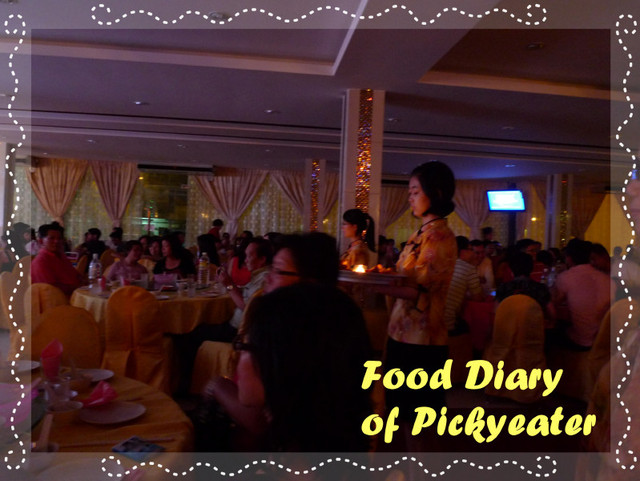 Five Happiness Combination Platter
; the appetizers consisting of five different dishes and named after the restaurant which symbolizes the auspicious wishes for five happiness for the newly weds and their families.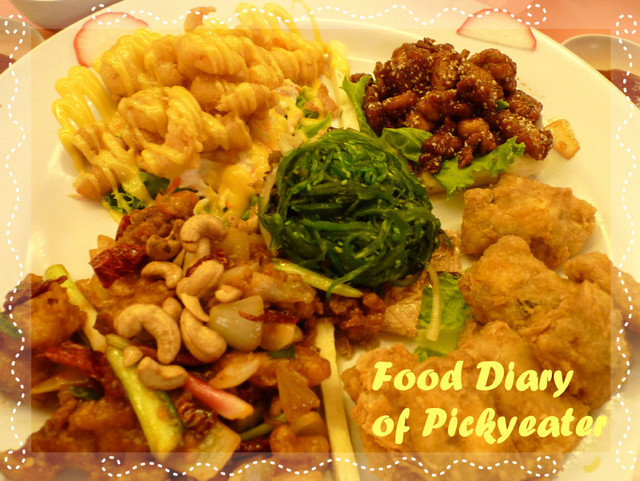 Braised Shark Fin's Soup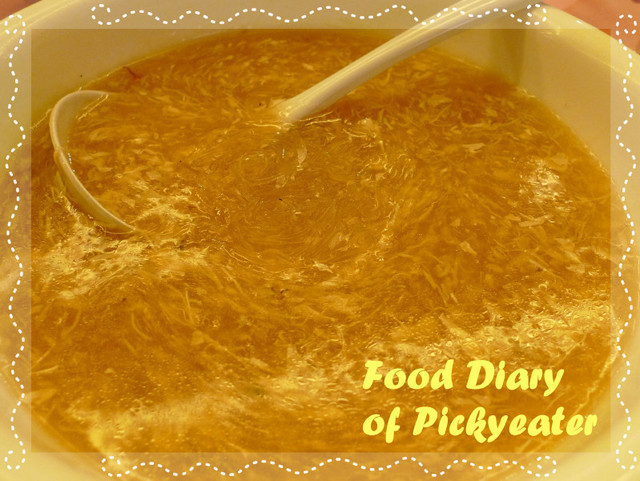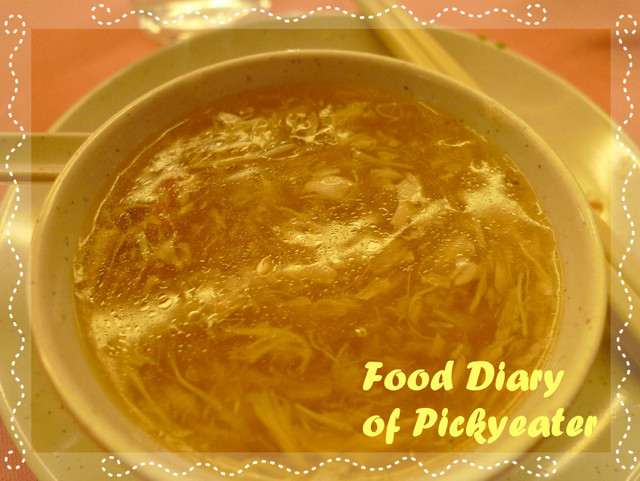 Braised Chicken with traditional Chinese herbs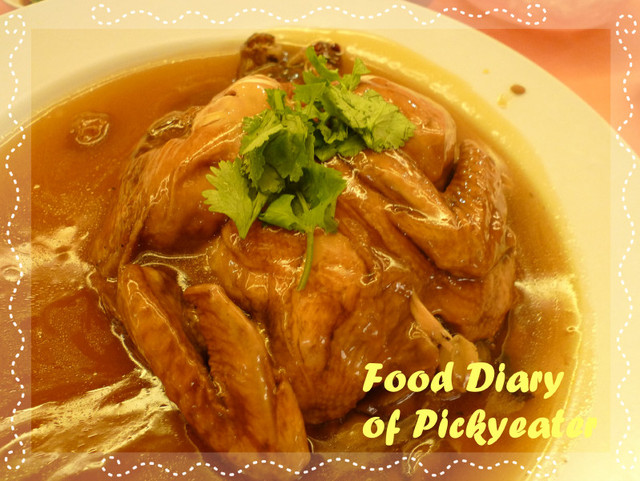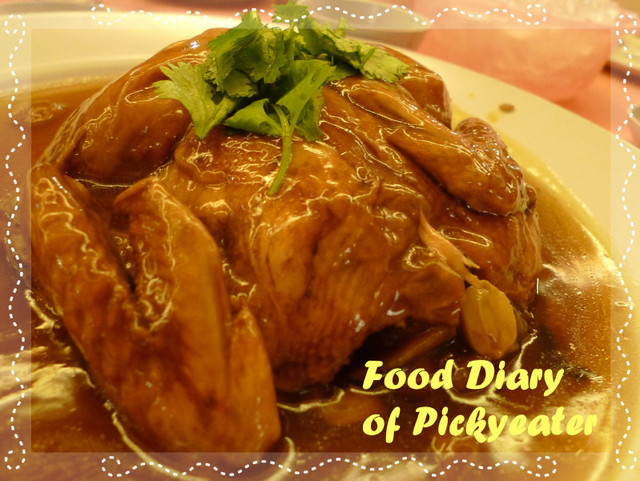 Braised Broccoli and Mushrooms with Oyster Sauce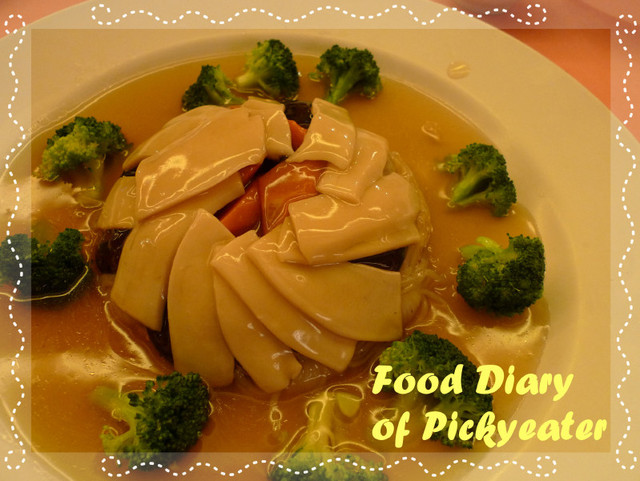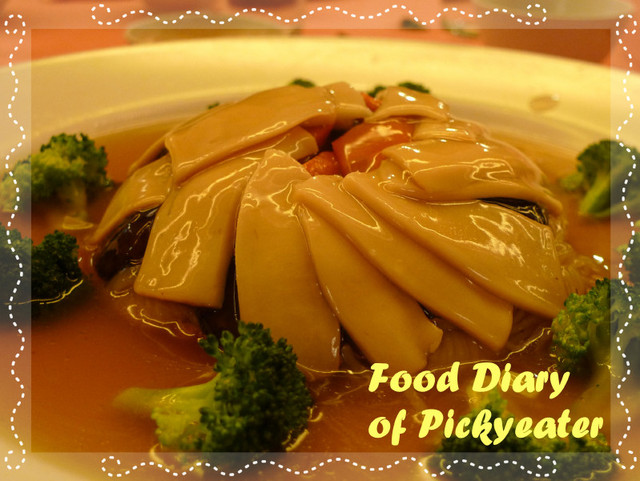 Stir-Fried Prawns Kung Pow style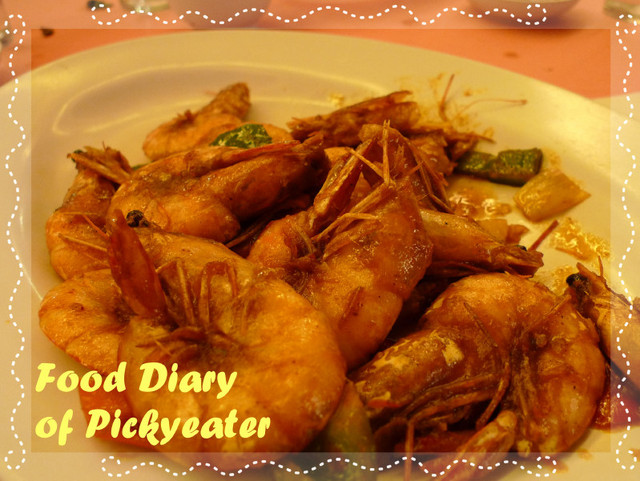 Fried Rice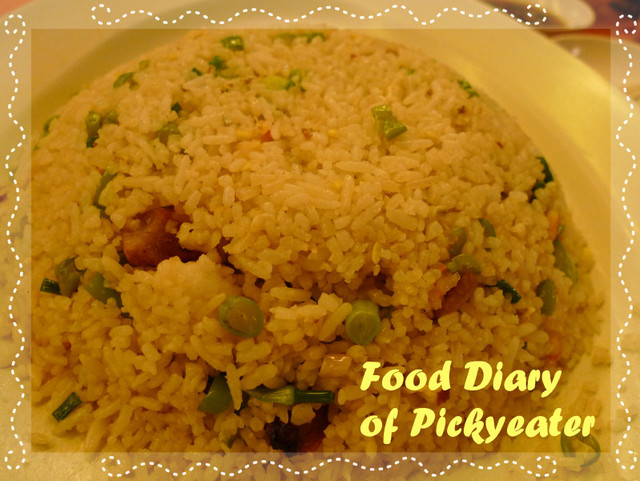 Steamed fish with Nyonya curry style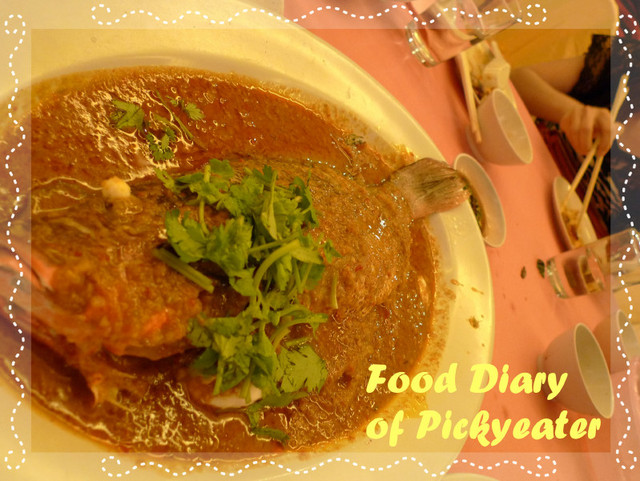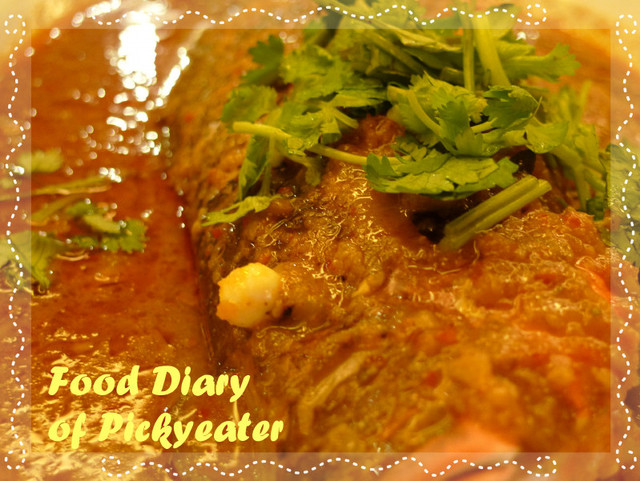 Last but not least, the refreshing dessert soup of the
Sweet Longan and Sea Coconut
served chilled.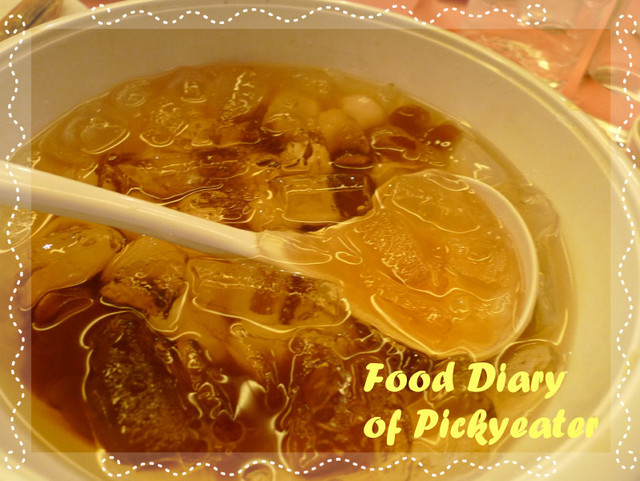 Food was not bad but the moments were indeed beautiful as I felt honored to be a part of this wedding along with the few girls whom she invited to witness the memorable moments of her wedding day.
May the bride and groom be blessed with happiness and ever after!~