A trip back to our old neighborhood revisits the good ol' days and the familiar places sending that stir in the heart. Besides places, faces and things that tug at the heartstrings, the other only thing is the food to warm that part of the heart, erm, I mean, stomach, and having a dinner at an old place just brings back all those lovely memories to mind.
Food can be found anywhere; true, and some of the dishes may just be ordinary dishes but yet having them in different places makes the whole dining experience distinctly unique, not to mention thought-provoking.
For instance, this simple dish of
stir-fried vegetables with dried shrimp paste
or locally known as
"Kangkung Belacan" in Malay
is so commonly found anywhere but we still prefer this version here, simply because of the way it was cooked and the familiarity with the taste since we started eating at this stall since we were little kids.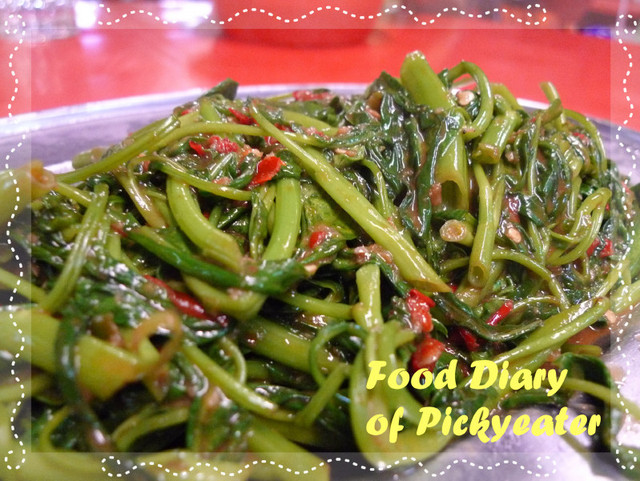 That being said, it did not mean that the familiarity points surpass the taste, as the taste was actually the main comparison point for this plate of vegetables with the other stalls/restaurants selling them.
The shrimp paste, or belacan, a local mix of dried shrimps paste was fried to an aromatic blend and then thrown in with the right amount of water before stir-frying with the fresh water convulvus; or
kangkung (in Malay).
The stem of the vegetables maintained its freshness and was even crunchy when biting into it, while the aromatic flavor of the sauce just enhanced the appetizing factor of this dish; with the addition of the spicy chilies.
Teppanyaki tofu
is something new which we tried at our old place, as the old aunty suggested to us (yes, we are familiar with the owner of the place as she had seen us since we were little kids).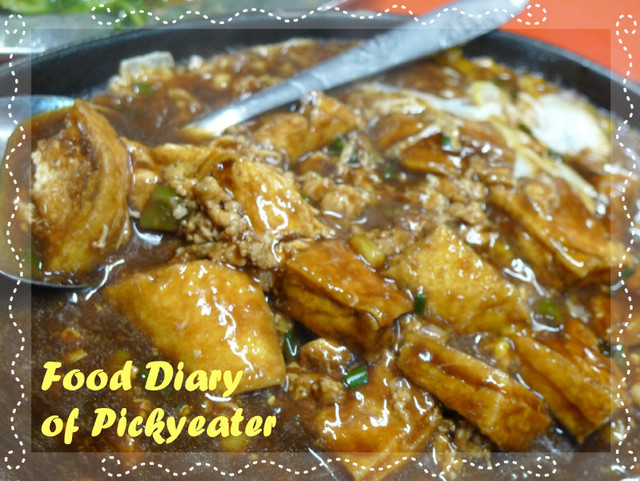 Sadly, the tofu did not meet our expectations, as the tofu was slightly bland in its flavor and the texture was a little inconsistent as well.
Stir-fried mix vegetables
is another dish which cannot go wrong, and is one of the family's favorite dish as well.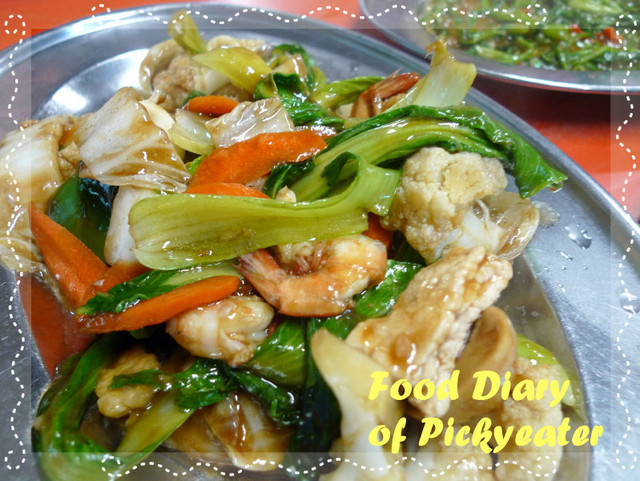 S
teamed fish with fermented bean curd sauce
; or
Cheung Jing
, as we refer to it in Chinese is one of the must have when we are here, as it has been for many years.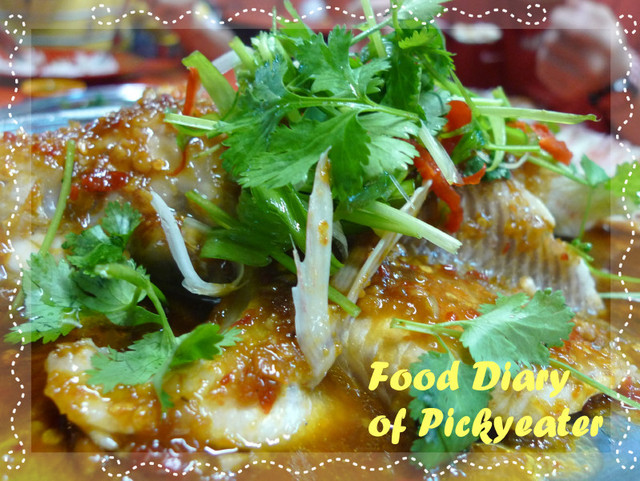 There were a few dishes we missed, as they did not have them on that day we revisited this old place we used to visit as a family when we were younger; and it is like an old family hangout/dining place albeit the old shack of a condition it is in.
It still looks the same, but yet maintains its ability to capture our hearts, or appetites with their flavorful twists to simple and mundane dishes like these.
Ah, for the good ol' days....