Pizzas are not really everyday meal choices in Asia, though it is increasingly popular among the teens and people who just want convenient take-aways when on the run or when one is just lazy to do any cooking.
In a country where rice and noodles are more of the staple than any processed food, pizzas became the 'fun' option, or a treat which comes by once in a while to satisfy cravings.
So, one Sunday evening, when hubby says, "Hey, I am thinking pizza tonight" and that was how the personal-sized Hawaiian Tuna pizza ended up as one of the dishes on the dining table.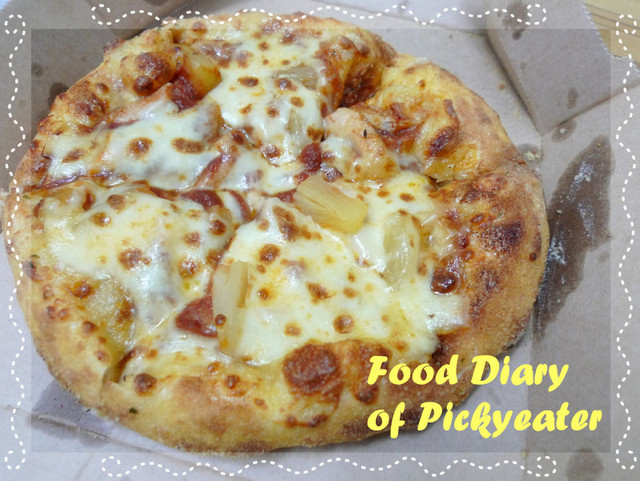 I don't know about the rest of you; but there has always been an ongoing debate between Pizza Hut and
Domino's
pizzas and which is actually better and they ended up in two different groups although there is slightly more votes for Domino's.
Reason lies in the crispy thin crust, or the crust just simply beats that of Pizza Hut's, but I am no pizza expert.
To me, I think it is just a matter of personal preference, don't you think?
Are you torn between different brands of pizza or you don't care, any pizza will do, as long as it's not too bad? :)