I used to walk away from this restaurant after hearing some not-so-good reviews from some of my friends but I have another friend to thank for who organized for a gathering here and I was hooked since.
Okay, not exactly hooked as in I can't live without this place but I kinda liked the food and the ambience of this place which reminded me a little of Italy too (not their music though, I find it a little mind-blowing sometimes, maybe I was just there at the wrong time or the wrong DJ)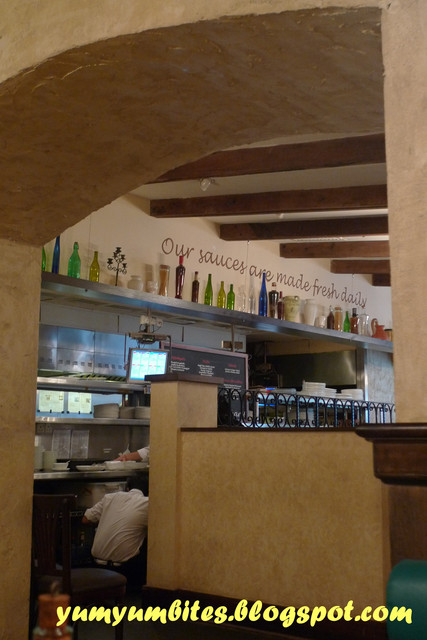 The old pictures on the wall and the checkered tablecloths just make them all so old-school, quaint and homely, don't you think?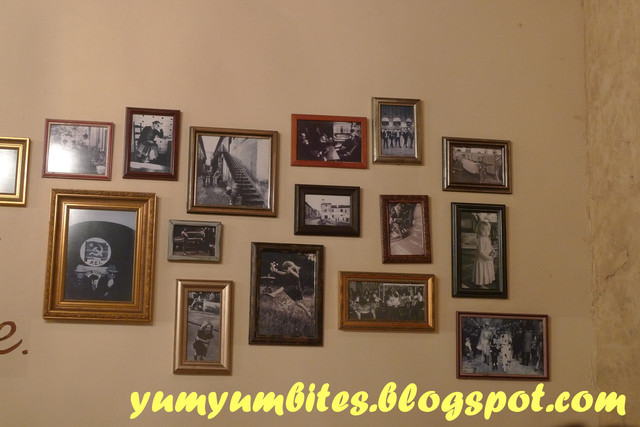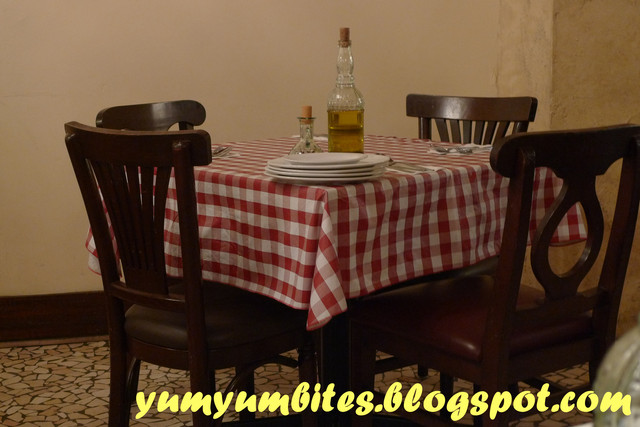 Authentic olive oil (I don't know if it's extra virgin or not) is always a must when you dine Italian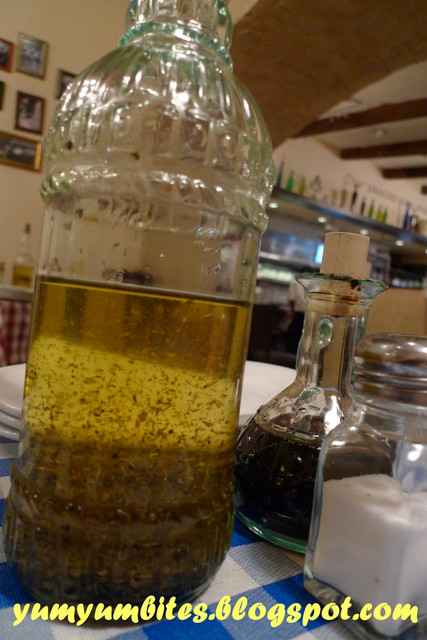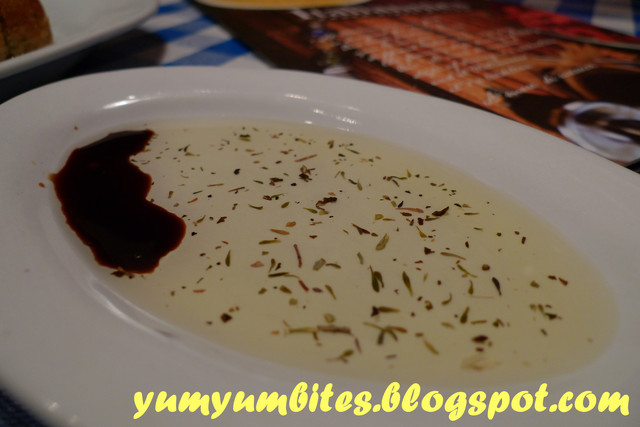 Because you need them for the bread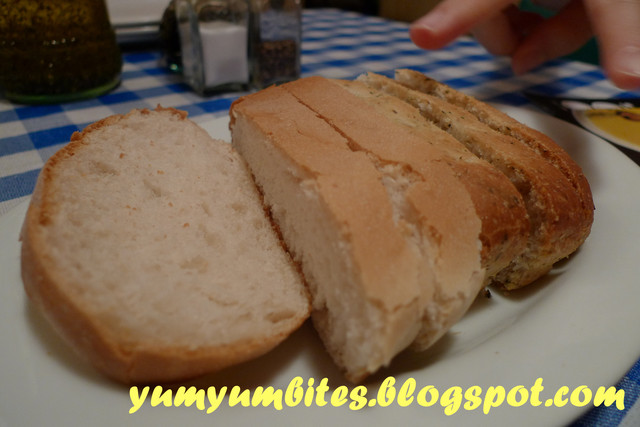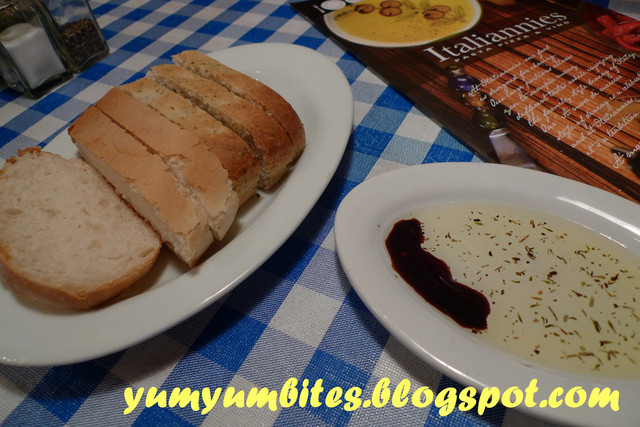 Their set lunches come with a choice of starter/appetizer which can be a choice of soup or light snacks along with a main course.
Since we ordered two sets, we opted for one of each.
Tomato soup was the soup of the day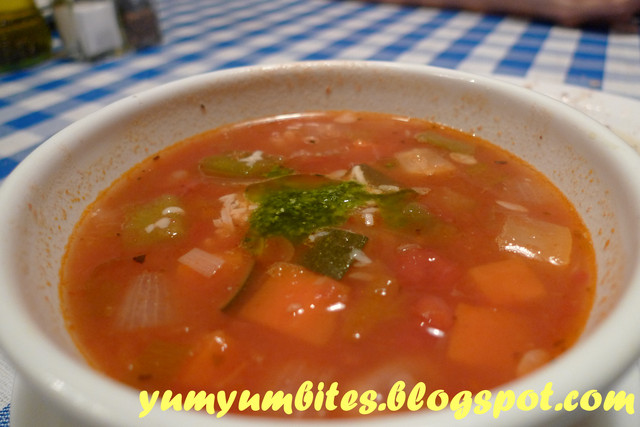 Tomato bruschetta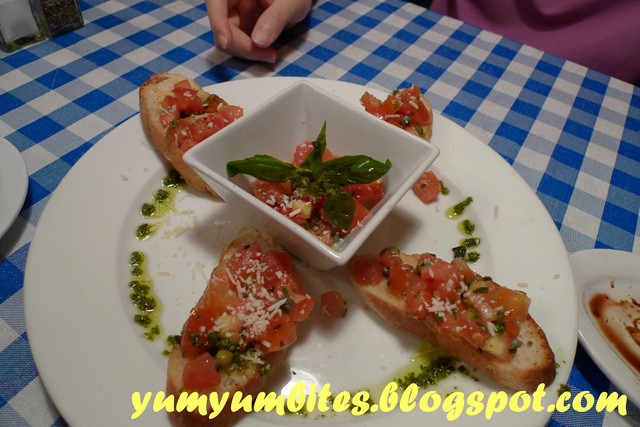 With some of the extra tomatoes in the middle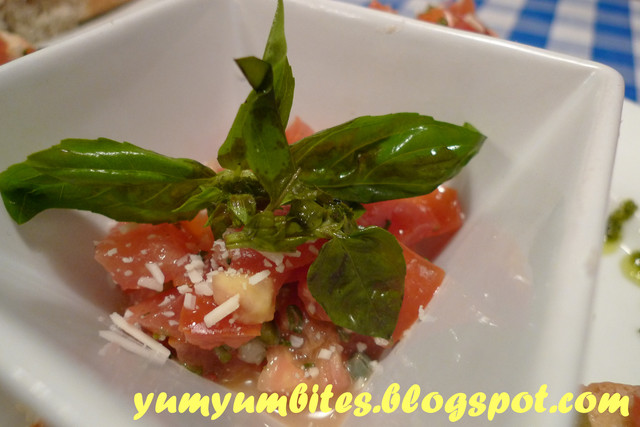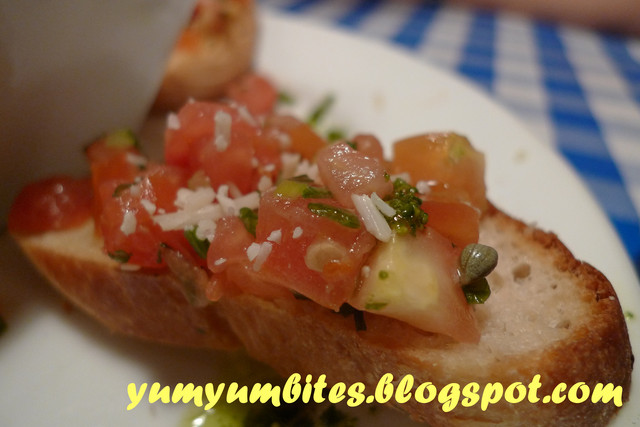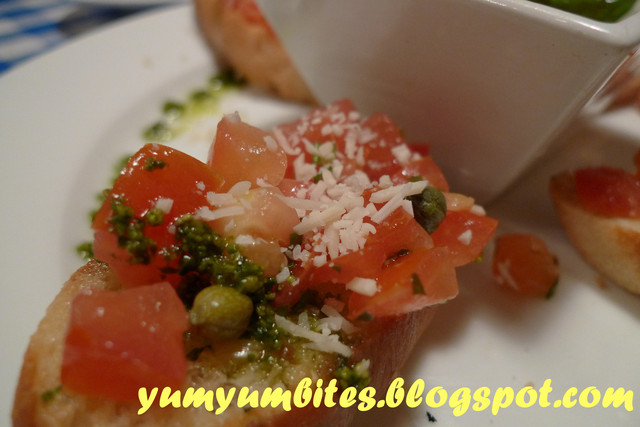 That was a whole lot of tomato to start a meal eh?
After the tomatoes, we had our fish, the Italian way!
Grilled dory served with angel hair spaghetti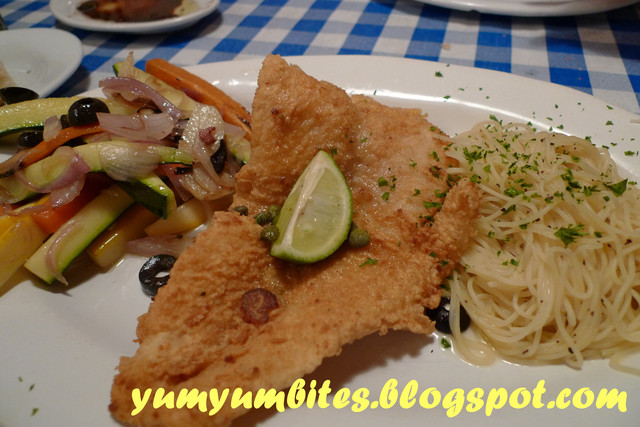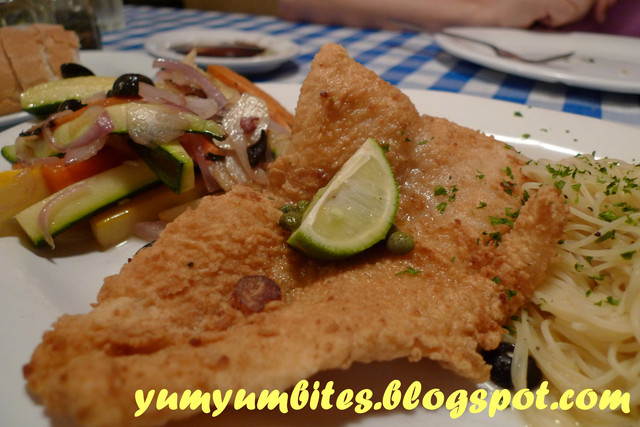 Ain't the first time I ordered this, and I still love the sourish taste the lemon lent to the nicely grilled fish with the spaghetti.
It was no easy feat to finish this by yourself, so it's always advisable to share over here.
Breaded fish with french fries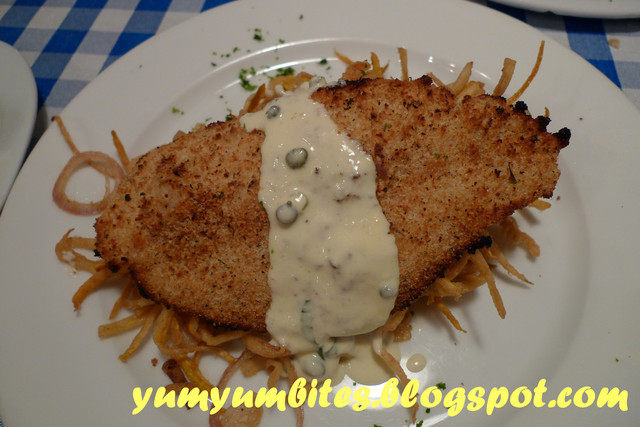 Now, as an Italian friend once told me, fish is always abundant in Italy and they are always fresh because the Italians love their seafood!
And you know what I said in return?
MAMMA MIA!