Are you the ice-cream type or the sorbet type?
(Or perhaps, some may even opt for Gelato)
Whatever, it is always tough to choose right...and you need to go to different places even sometimes.
I had an icy cool treat, and the best of both worlds...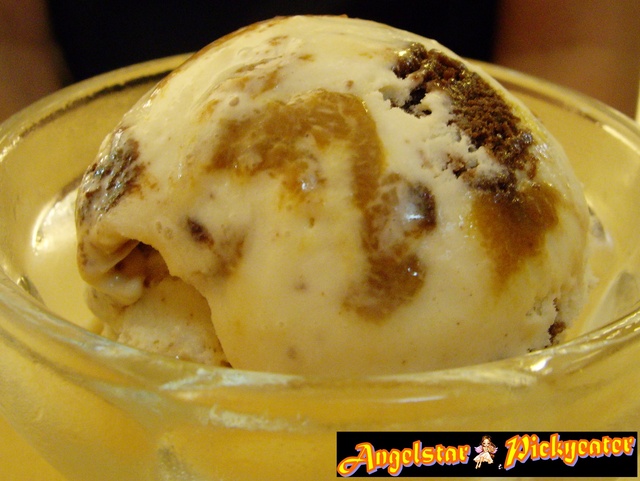 Of course, not exactly both, as the sorbet's still the winner =)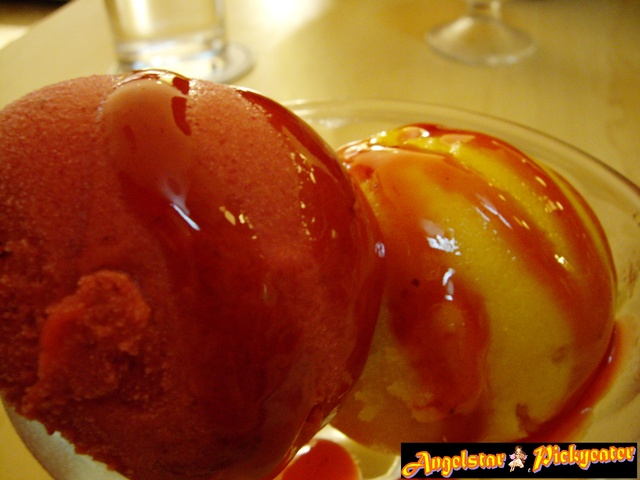 Sour and fruity, I prefer the lemon flavour than the raspberry which just somehow came out to taste like cough syrup, ughs!
Oh, remember to bring a sweater, I came out of Haagen Dazs shivering.
Whose great idea was that to enjoy ice-cream in an air-conditioned place on a rainy night?
This is no winter weather, but still, when the rain and night falls, it is a combination for temperature change.
Come to think of it, I had frozen ice dessert at 0 degrees celsius in Shanghai before too...so, what's a little shivering here...brrrr