The latest new area in Bayan Lepas town is in the midst of an already busy area; namely the Sunshine Square city and now, another commercial area with two rows of shophouses emerged in front of the new D'Piazza condominium which is standing tall and proud.
Tenants quickly found their way to this new commercial complex which spells opportunities for them, and of course, the most common way is the food industry.
There are a few eating joints here and I spotted De Food Garden Cafe which promises healthy food choices in the midst of its neat and prim appearance.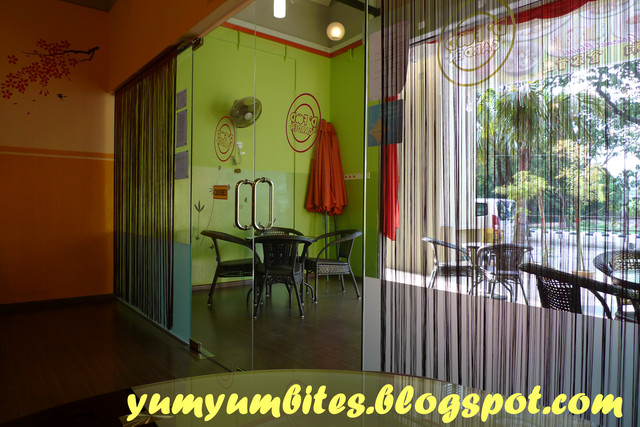 Well, I found myself relaxing and warming up quickly to the well-kept and contemporary styled environment and was looking forward to trying the healthy recipes on their menu, while being attended to an eager and helpful lady boss who was waiting with a huge smile to take our order (not a surprise, they are always friendly at this point of time, and also, I guess customers come rare sometimes by this place, no offense meant)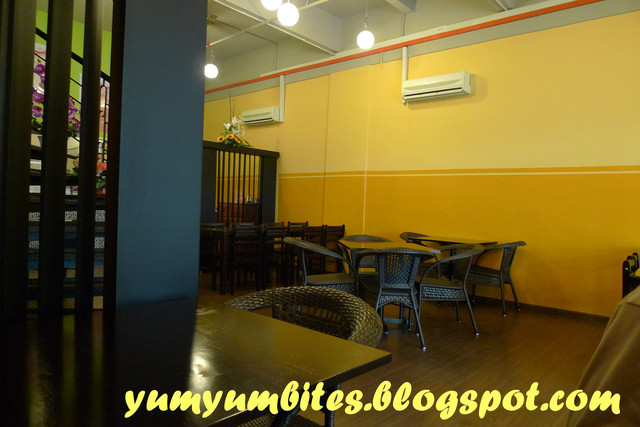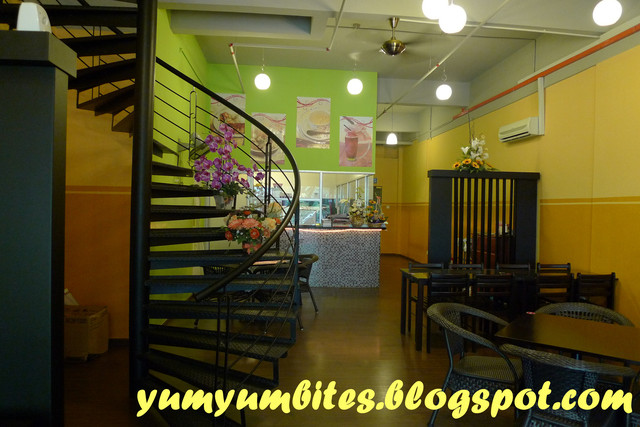 Be prepared for a limited choices on the menu as I believe they are still pretty new in this; as in starting a food business itself.
They claimed that their serving portions and food choices are based on recommendations by a dietician/nutritionist, calculated based on the amount of calories deemed appropriate.
It will be a glee for those who are on diet (ladies) and geez for the guys for having to remind themselves of the amount of calories (as if they care either!)
Homemade curry chicken with white rice (RM8.90) was something she recommended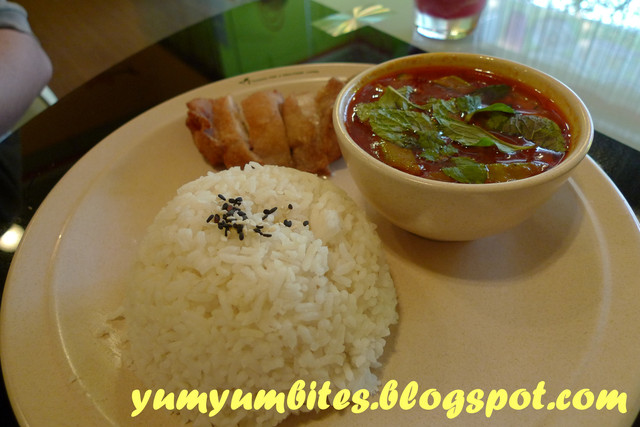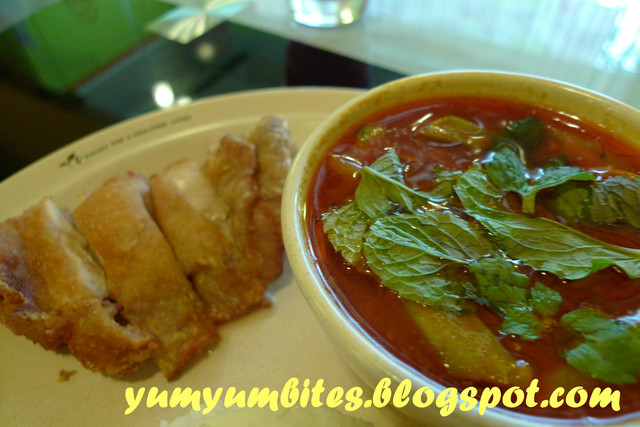 Despite it being supposedly healthy and all, I found it to be tad a little oily, but I guess you do need oil in the right amount of intake to provide all that heat.
I skimmed their menu and found glass noodles in soup; which was something I needed at that time since I had not much of an appetite.
I requested for fishballs with the glass noodles; and she asked us amicably, "Do you think people would like to have fishballs?"
We gave her our suggestions, that she could vary it by using different types of noodles and ingredients, and she can even consider fishballs with soup as a side dish =)
That's how I got this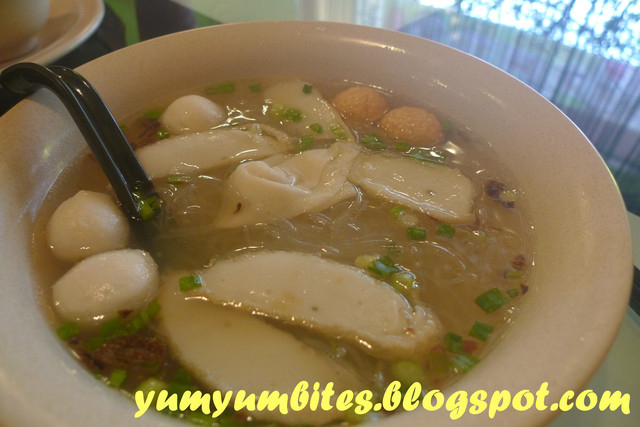 Fish cakes and fishballs with my fave glass noodles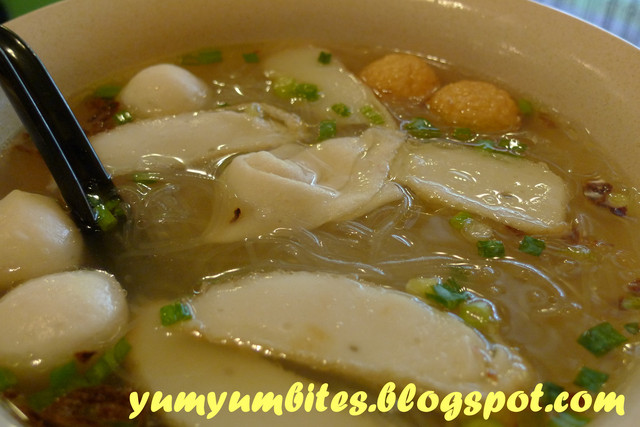 If the food does not seem to interest or perk up your appetite, the beverages and juices will, I promise.
I was one for juices and I was delighted to see their creativity juices flow (pun intended) in this section.
You know all about those different combinations and concoctions of fruits and vegetables for different purposes, well, they have it here too, and theirs seemed more varied.
Apple and Beetroot juice (RM5.90)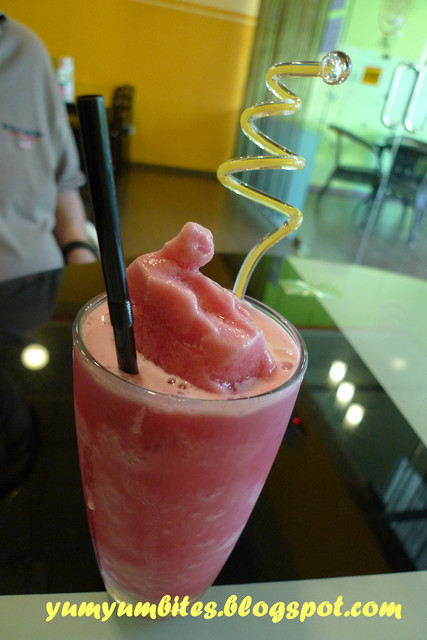 Not too sweet and you can even taste that hint of apple and beetroot, it was simply delicious!
I liked my conventional combination of orange and pineapple too, which is the first time I see them together (most of the time they ended up paired with one or another fruit I do not like, and this time, two in a box...i mean, glass!)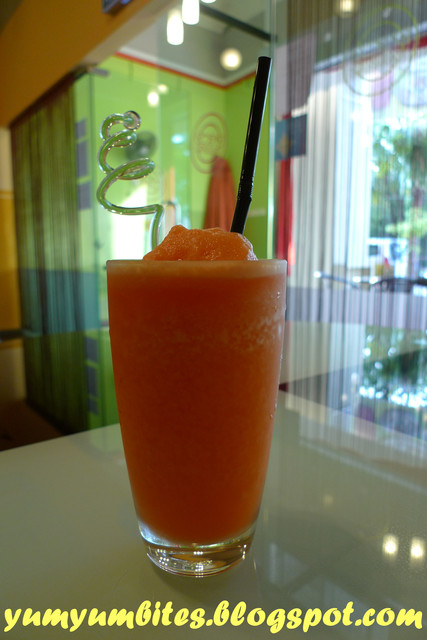 Homey environment, healthy food, nutritional values and calories well estimated, it is a good place to stay fit and age gracefully, don't you think?
(I am in no way associated to this cafe or its owner :)