As if there's not enough food from the previous two posts, there are more in the last section of the buffet to feast upon (I mean your eyes, in this case)
A little more sneak peek into the local delicacies made with seafood
Prawn satay (This was yummmmmy!)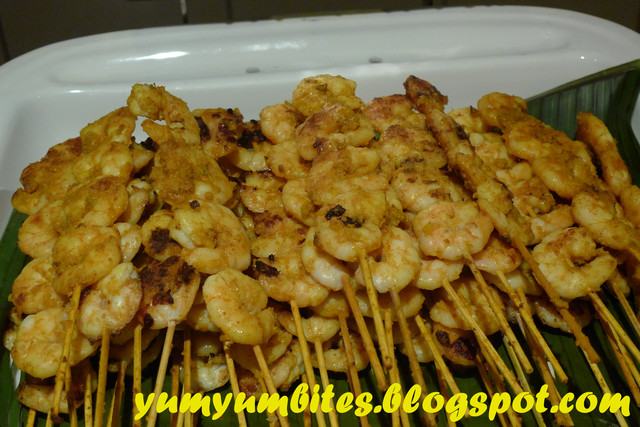 Crab cakes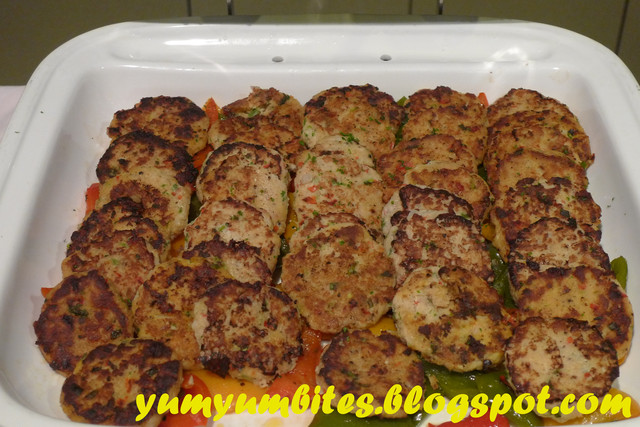 Oysters with spinach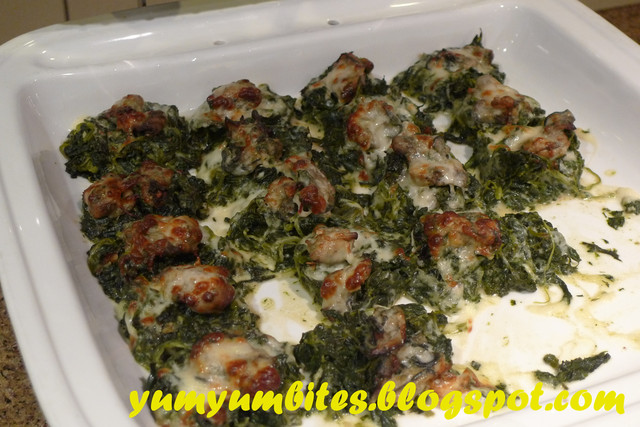 Or you like 'em raw?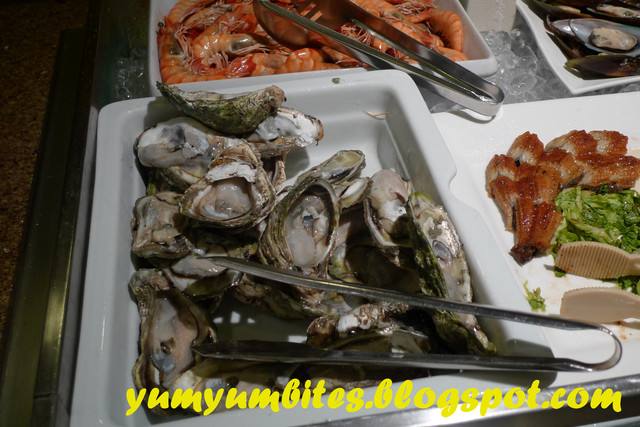 Seared salmon with lemon cream sauce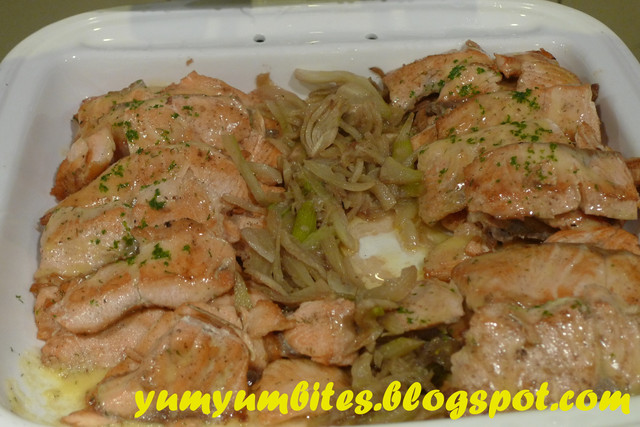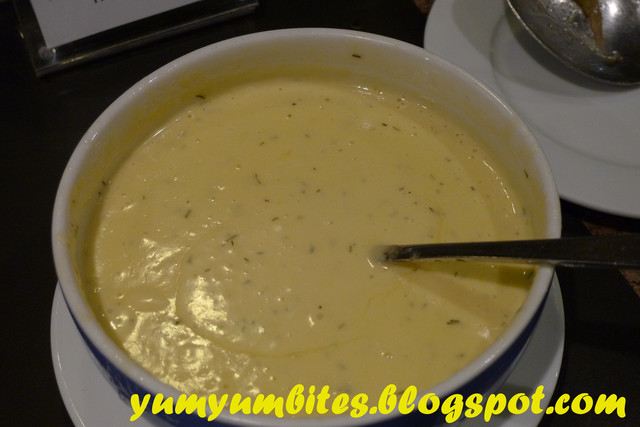 By the way, you can also order a whole fish here; seabass, and you can choose from steamed or deep fried, and two types of gravy; soy sauce or their specialty sauce.
We opted for the conventional Steamed seabass with good ol' soy sauce (I'm always a fan of steamed fish done the simple old-fashioned way!)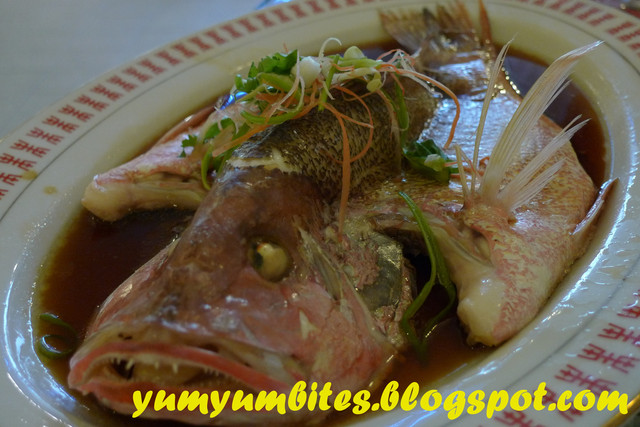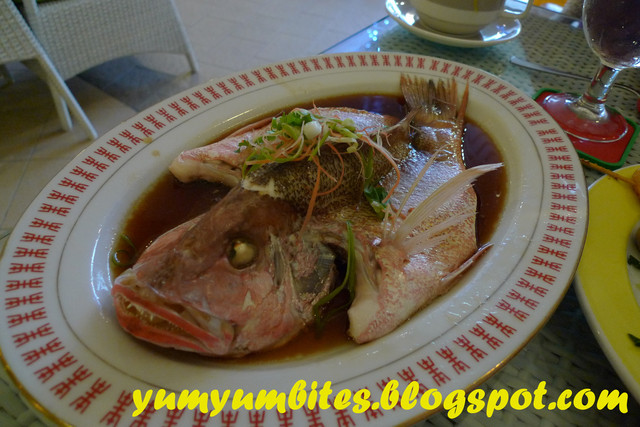 That was a whole lot of food to feast upon, and I enjoyed it!
Time to zoom into the sceneries and views of this place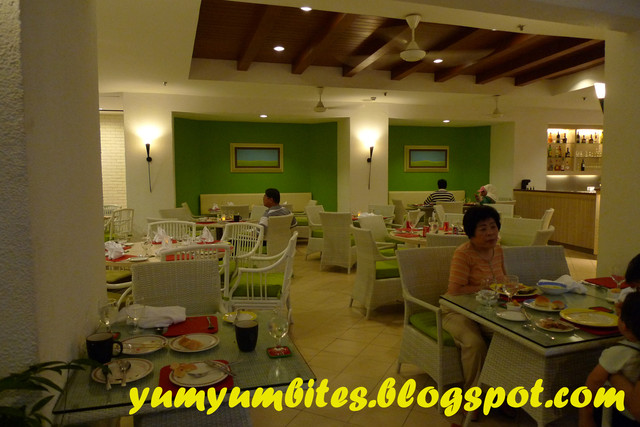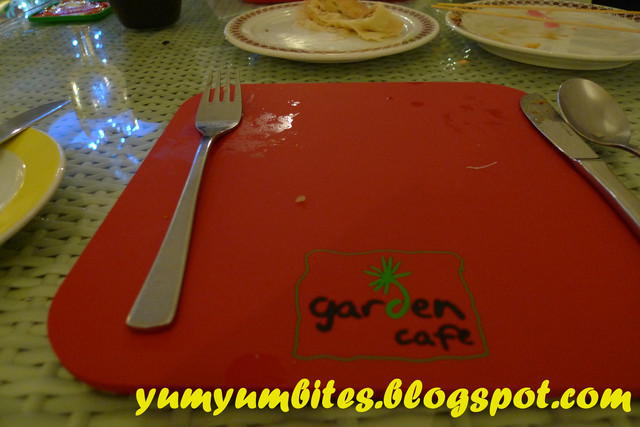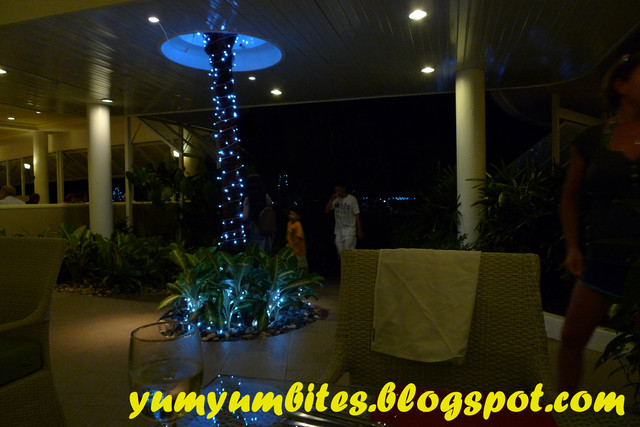 It looks really nice and romantic when the lights were lit at night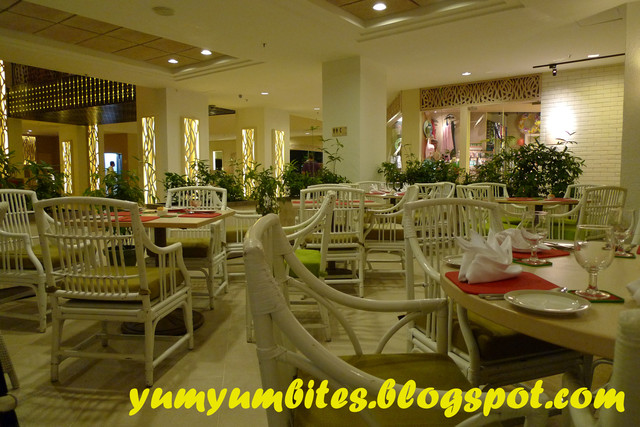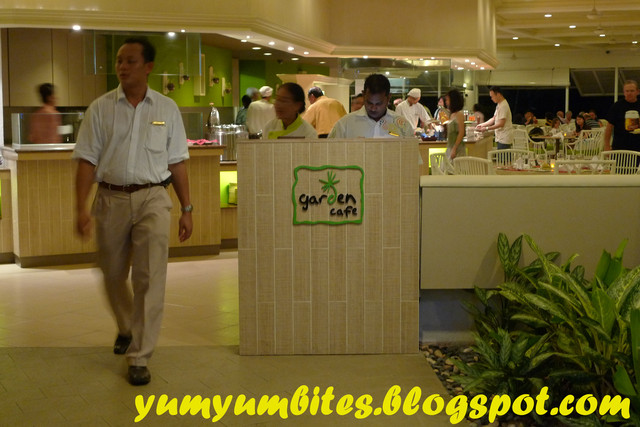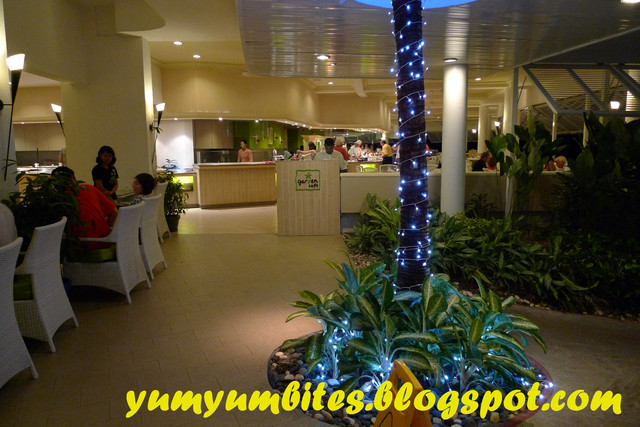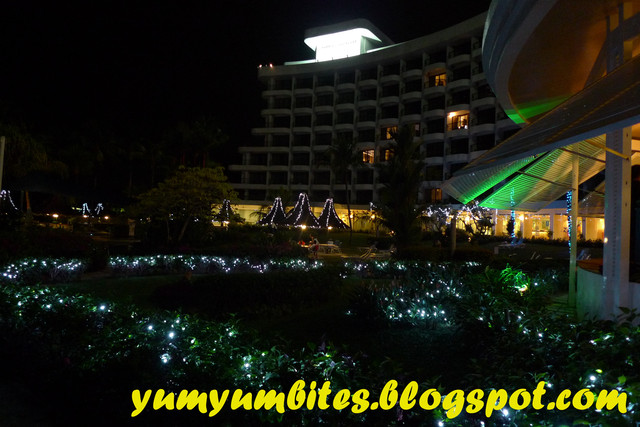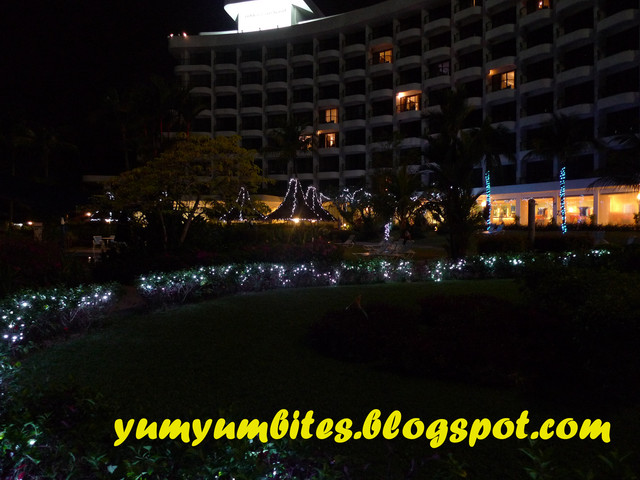 There is even a live band performing at the main patio in the lobby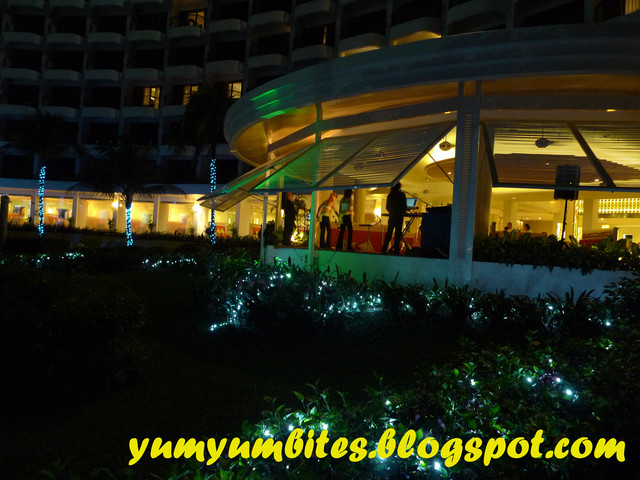 The view of the buffet cafe from the garden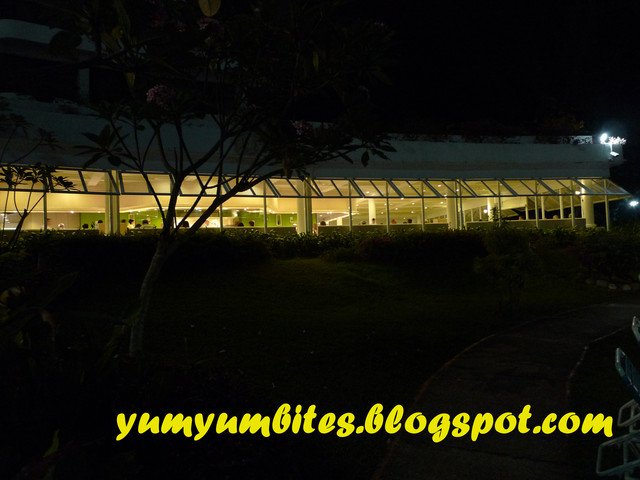 The seafood buffet here is only priced at RM66++ with our promotional/discount and I felt it was worth it.
Everything in the buffet spells and smells of seafood; and I even enjoyed their soup; which was loaded with scallops and shrimps!
Their seafood buffet is available on Saturdays (please confirm on the website or with the hotel).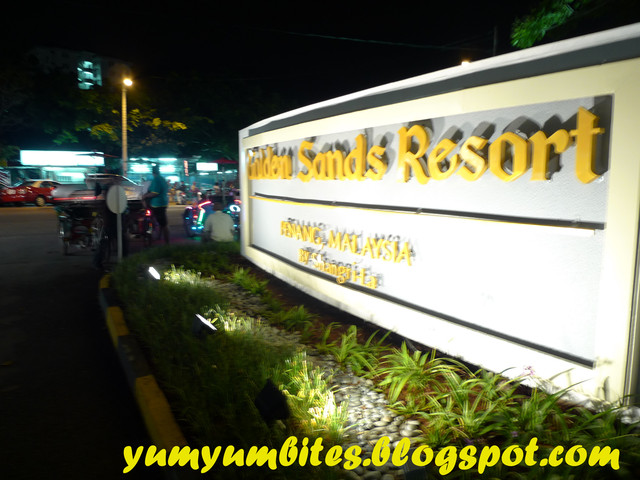 Come whenever you're ready for seafood or just crave for it, and bring along your credit card and a big BELLY!~