Whenever I am in Gurney Plaza to watch a movie, I am always surprised by the different restaurants which stayed resident on that level and you'd be surprised too if you observed the high turnover rates there.
So, don't be shocked if you find the previous place you patronised was gone the next time you were there.
However, the same didn't happen for this restaurant and of course, the ever bustling Max Gourmet right across this place.
The Cape may come across as dull and uninteresting when you walk past it the first time, and you may tend to shy away from it due to the exclusive 'look' it seemed to exude.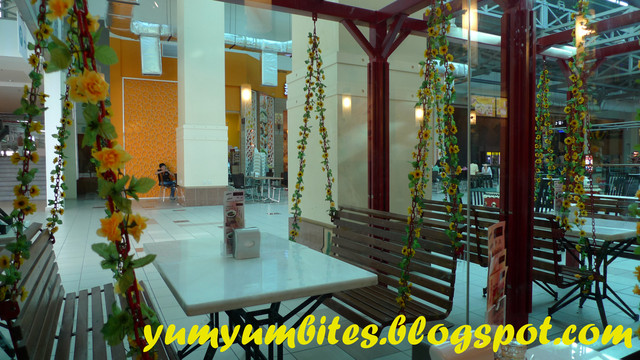 However, I find its creativity in creating that Oriental touch and yet unique identity intriguing to the very least and that was when I decided to take a step into this place.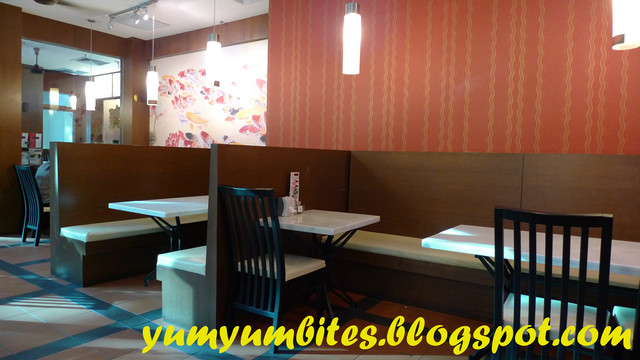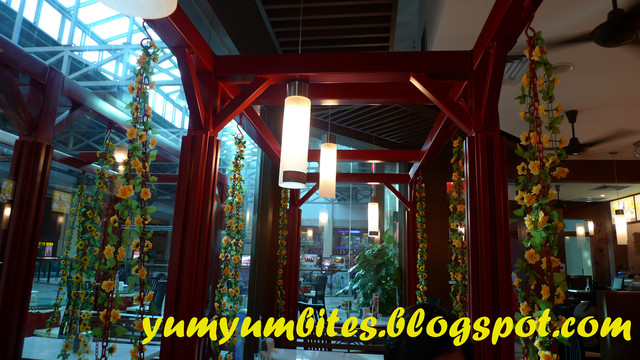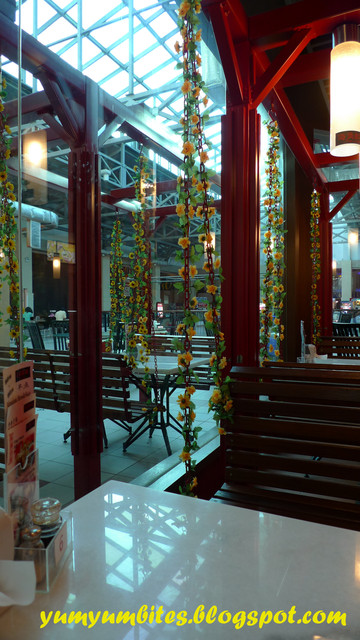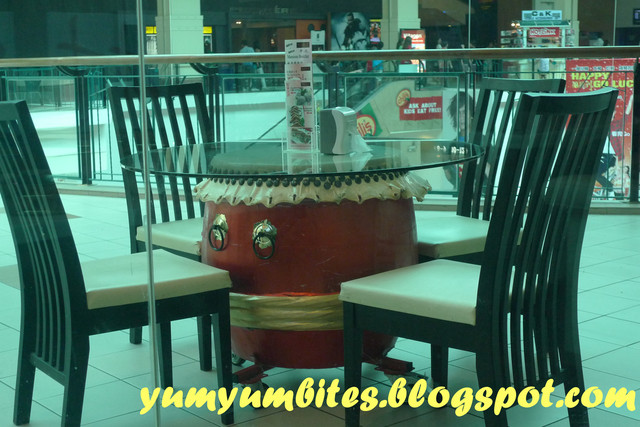 I can't say I am not glad I did so, as I found a place which serves food to my liking and the ambience is really great.
My first time here, I took a ride on the swing but I have to warn you, it was only fun the first few swings, and it didn't seem so fun when I started feeling dizzy to eat =(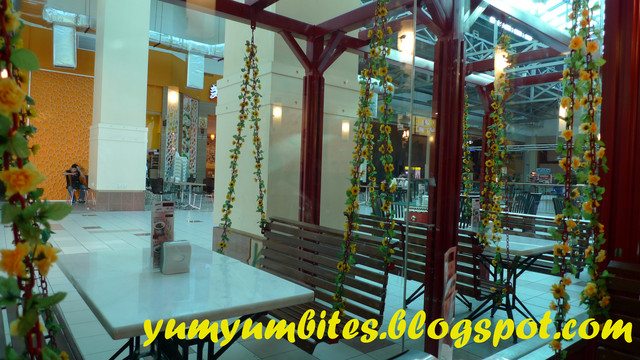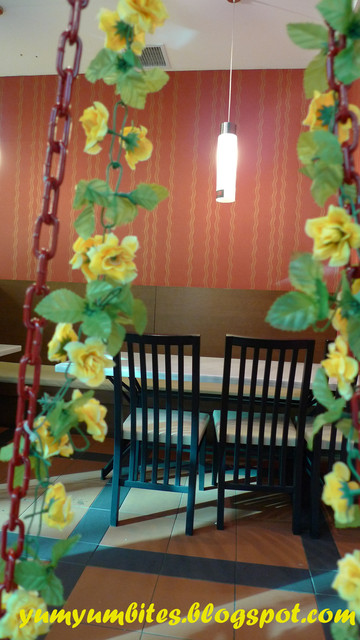 They have a small but really neat selection of food; and everything here is herbal and most importantly, HEALTHY!
They serve breakfast too, the Oriental style, with typical porridge and fried crullers, soy bean, etc.
Soy drink with grass jelly (RM5.90)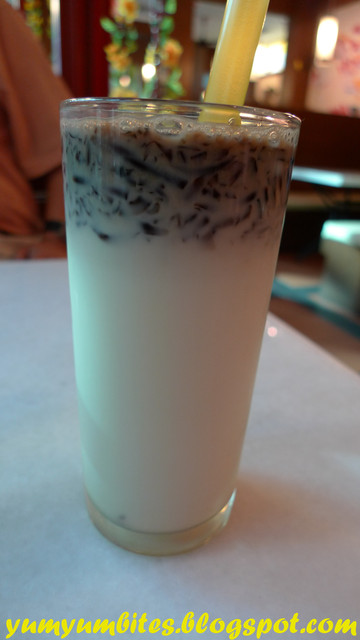 Abalone noodles (RM12.90)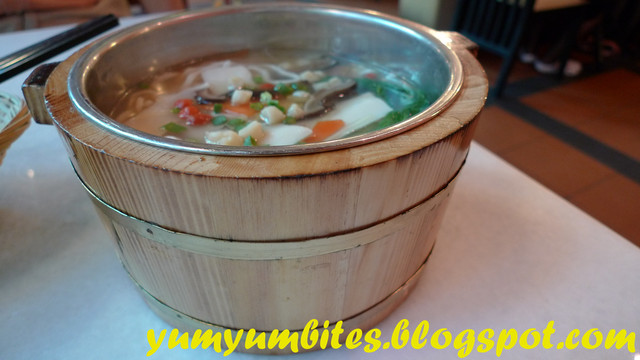 I loved how the soup was simple and not too overpowering and the light hint of herbs was just interesting ( I was never a big fan of Chinese/traditional herbal and medicated stuffs, soups, etc)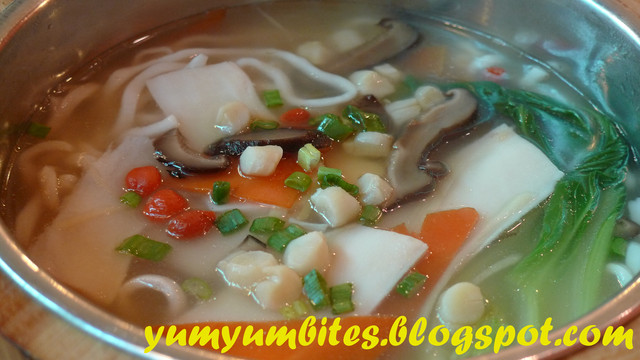 It was just so ancient-like but yet exotic how they serve their noodles in these wooden bowls!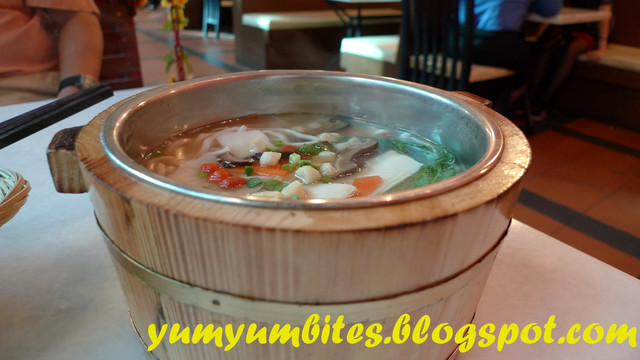 They have plenty of them, I see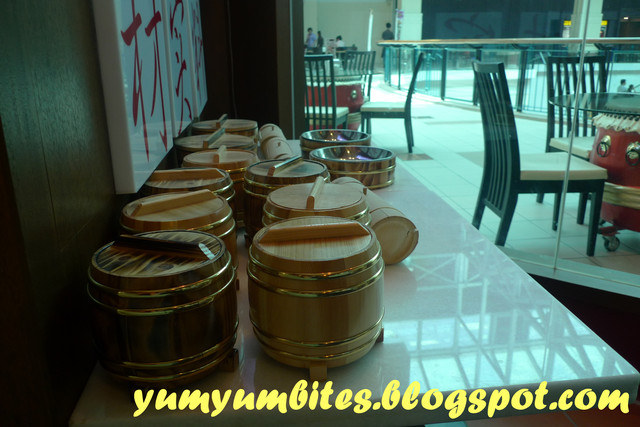 Steamed fish with ginger (RM10.90)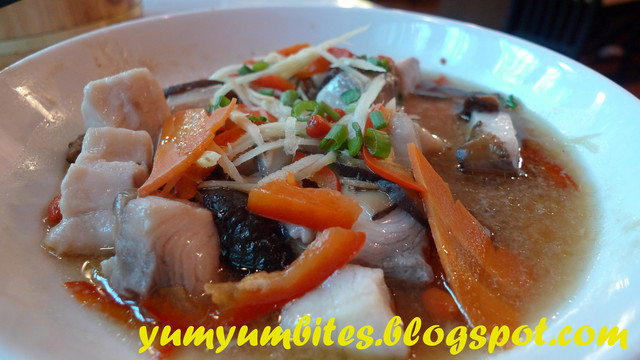 The fish fillet were just so smooth in texture and steamed to perfection!
The touch of Chinese wine just did it for me, it completed the steamed fish combination
Oh, take note that they do not use any ordinary dory fish, as the fish was just really good.
I've also tried their Sweet and sour fish and it tasted as good too (no pics as they came out too blurry)
I left a happy customer on my first visit, and then I came back the second time.
This time, I was NOT so lucky.
I sat near the sofa area behind the cashier and I remembered entering and ordered before the crowd came in.
45 minutes later, I have not gotten my food yet and that was not the worst part.
I saw the other customers (those who were not there when I first came in) having their food served to them!
All the while, we just had one order served; which was our Mint tea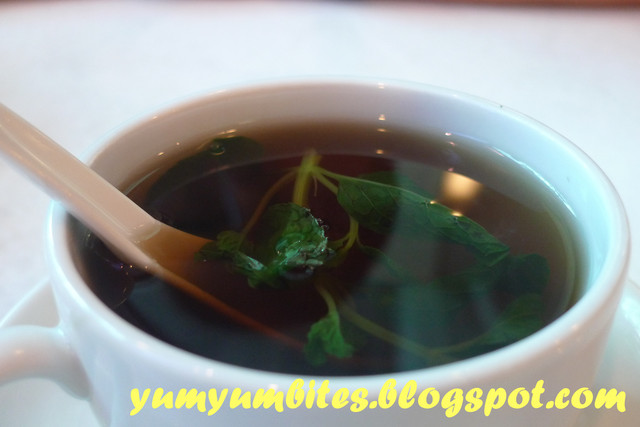 We beckoned to the waiter for an explanation and he told us that we ordered steamed dishes and that would call for a longer wait.
Those other customers got theirs first because they did not order steamed dishes.
YEAH RIGHT, it took like 5 customers' orders before ours could be ready???
When another waitress served our first dish (finally), she also explained the same thing and we told her we do not need anymore explanation
Steamed broccoli with garlic (RM10.90)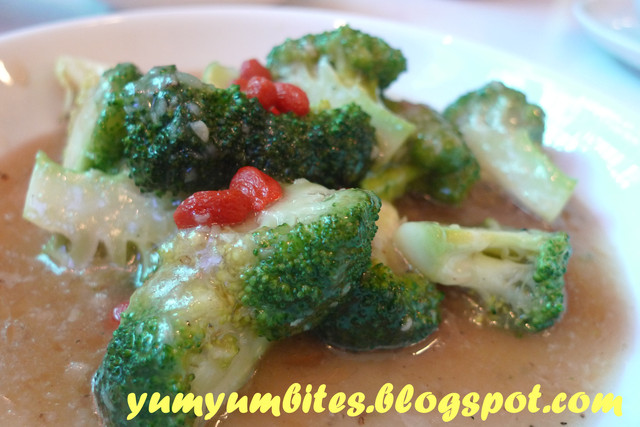 Steamed fish with noodles (RM11.90)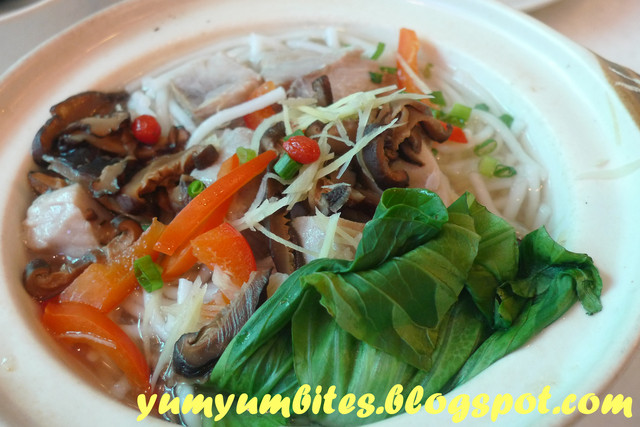 I honestly don't care to review how it tasted like anymore as we were seriously fuming for having to wait over an hour for our so-called steamed dishes!
Guess what, the waiters even mixed up our orders and brought us a wrong order and they even showed their displeasure when we told them it was wrong.
HELLO! Who's the customer here?
The best part, we never got so much an apology from any one of them and they even avoided looking at us, giving us some weird looks while we were there.
I can tell you, for the first time, it was the most unpleasant dining experience I've ever had as a customer.
I don't know, the food was not that nice the second time and I don't think it was our moods alone.
I think a lot of things have to be re-considered and I can tell you, regardless of the food quality, I doubt I will go there again given the staffs' attitudes.
Funnily though, I was shopping there shortly after the incident and there was one of their waitresses waiting at the escalators to hand out their flyers and I just waved her away.
Ermmmm, you can't expect me to forget it all ever happened, right?
So, if you do decide you want to try, it's up to you, you may be lucky, I hope.
The boss cum chef of this place is a really nice guy, and food is not bad, but oh well, I am really having more than just second thoughts....
Steamed food, I think I can do better elsewhere....and in perfect condition!