On one of the trip traveling to KL, we usually make stops at R&R for various reasons (which I do not want to detail) and one of them is definitely for food.
Scouting for edible food for breakfast, the poster outside Dunkin Donuts caught our eye as their photos of their new product which comes in various wraps as they beckon in their appealing images
So, we went for a takeout and watched the wrapping of the wrap (pun intended) unfold before our eyes!
The various types of filling/ingredients for the wraps are placed in neat sections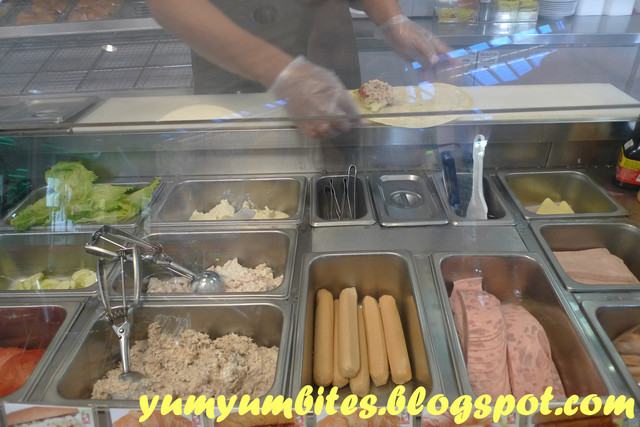 The Dunkin staff starts the wrapping...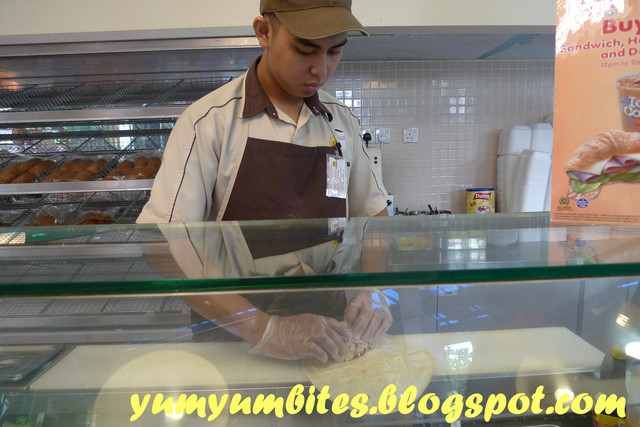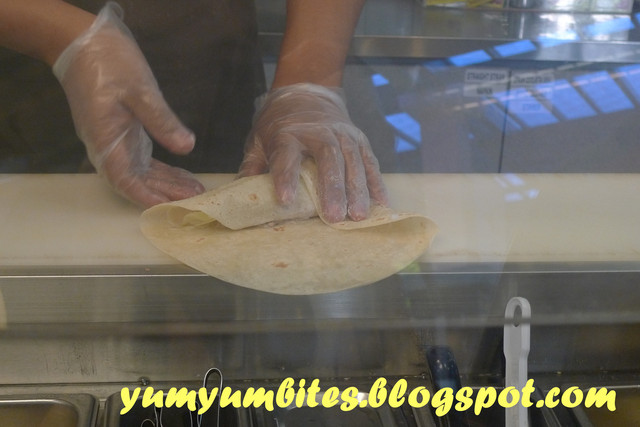 Tada, the end product...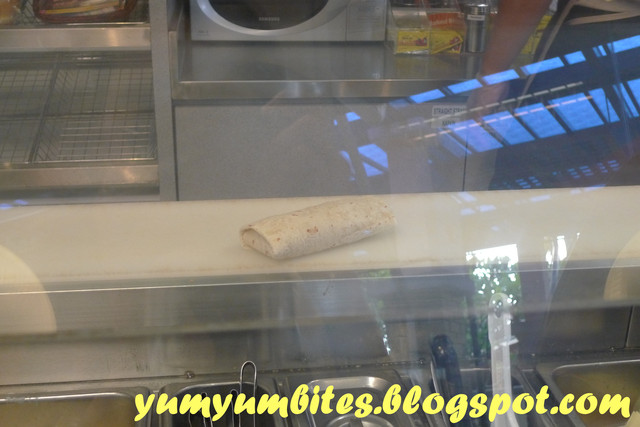 AND...NADA...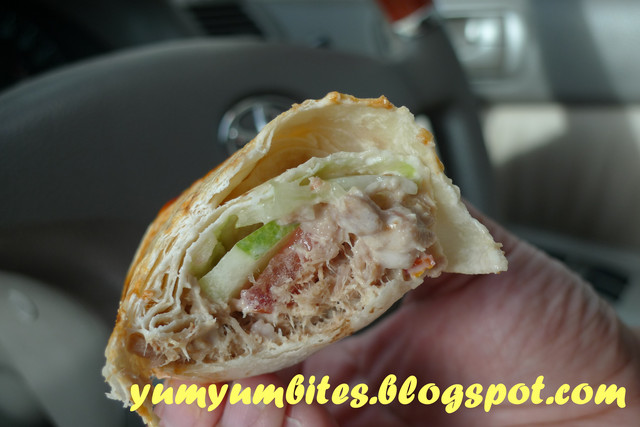 It sure tastes odd and so not good for breakfast!!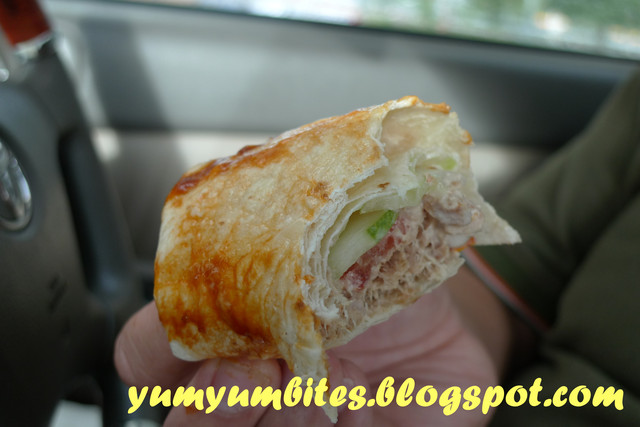 For RM8.90, I think I could have had a better choice for breakfast; continental or American already!
Oh, you can choose the different dressing, and I don't know whether it was the chili/sambal dressing we took which made it taste so weird but if it doesn't taste good, why propose the dressing in the first place?
I have always emphatized with Dunkin Donuts; it was such a craze back then and now, it is sadly falling behind big names associated with a fruit and also alphabets, and I guess they are innovating themselves to get back into the race.
Well, I hope they buck up real soon!
In case anyone is wondering which outlet is this, well, if you use the North South highway often, you will know which R&R has Dunkin Donuts ;)
(I can't be too specific; and besides, this review is only based on my own opinions and at that time of tasting, so don't take my word for it, maybe it tastes good for you?)