Okay, to prove my previous point that I was probably just having a rather upset tummy the night of my first visit to Shang Place, I went back the second round (sans colleagues and boss) to try their set lunch on a Saturday afternoon.
Their set lunches are available in different sets catered according to the number of people in your group.
Prices start from RM28++ for 2-3 pax and can go to RM68++ for 5-6 pax (I think)
For the 2-3 pax, there are four dishes for you in the set lunch and the following are the ones in our set
Fried Fish Fritters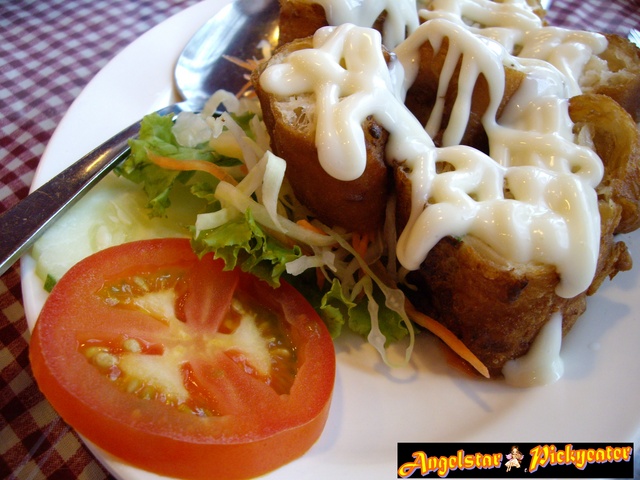 This is something like the fried cruellers (Yau Char Koay) except that it was stuffed with fish paste and it tasted really nice although I find it too oily for my liking.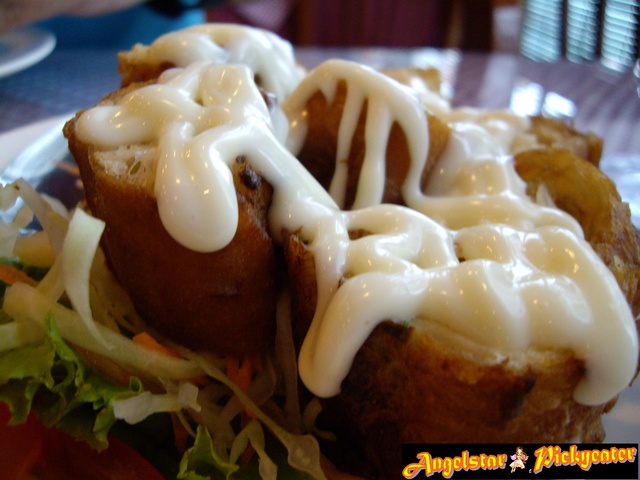 Stir-fried Vegetables/Yau Mak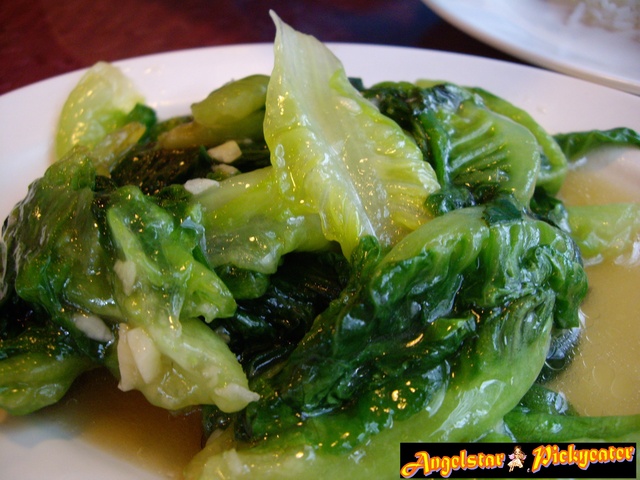 Signature deep fried homemade beancurd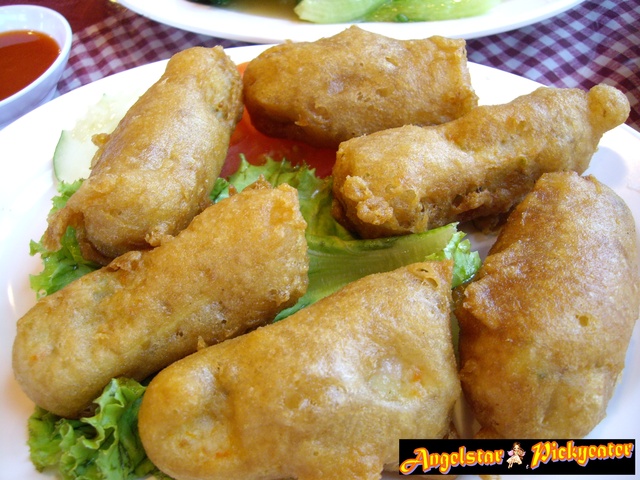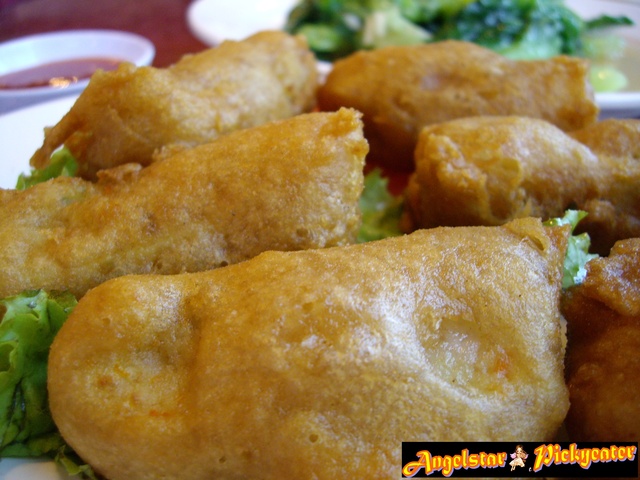 This was actually seafood beancurd, and I have to give it to them for making it taste really good (despite it being oily again)
Claypot fish fillets in tom yam soup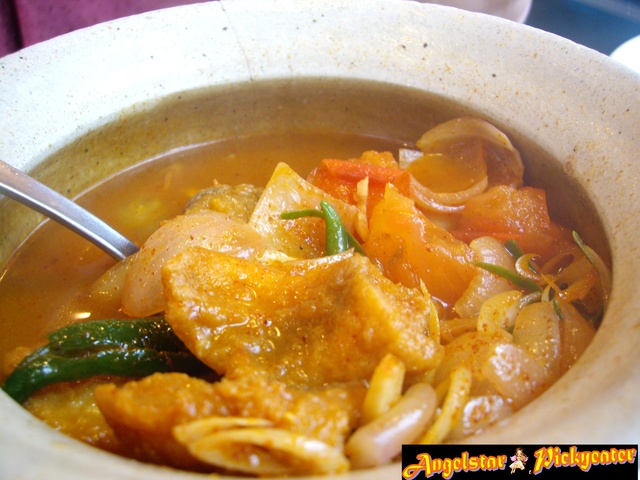 As you can see, there were four dishes in the set lunch and for two people; inclusive of white rice, that's really a lot!
The food was not too bad, but unfortunately, as if to prove my point, I ended up with another bout of food poisoning! =(
I don't know whether it's my luck or not, but I guess one time is coincidence, twice? I don't think so...I don't think I have the permit from my sensitive stomach to enjoy their offers =(
Thanks for all the concern from you fellow bloggers =)