Second part of the Penang Hawker food journey brings us to this food court located behind Free School, or more precisely right opposite Heng Ee school and the roundabout in front of it.
My uncle recommended us to this place, and operations here start from afternoon until night.
It is actually more alive during the afternoon I think, although it used to be very active at night last time.
Again, it is no different from other food courts as it offers almost every kind of hawker food you can think of.
The nice stuffs here?
Yee Foo Mee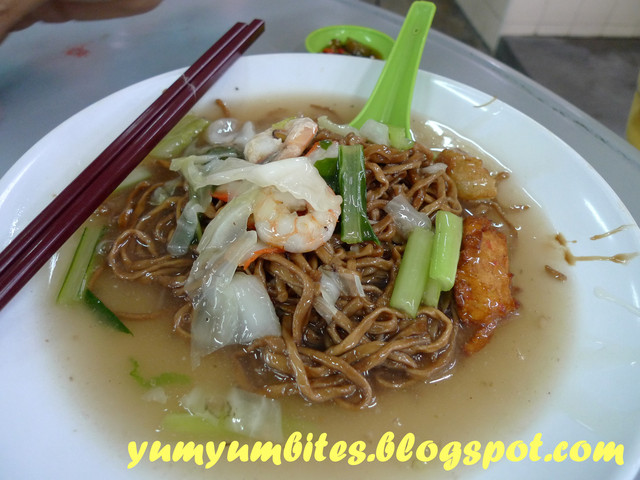 Hokkien Char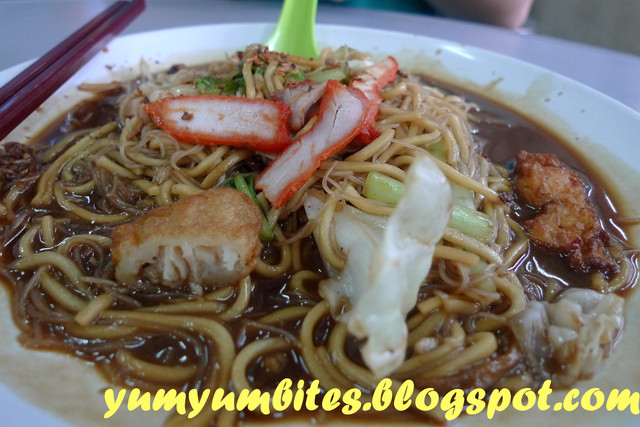 You can also find Hokkien Mee here (like I said, all sorts of hawker food)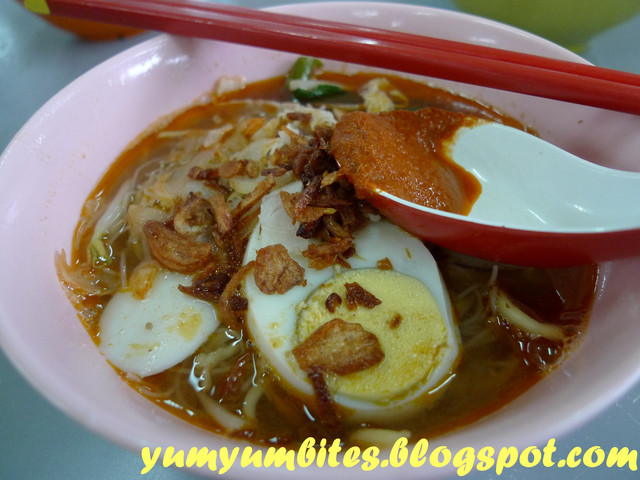 Even Katong Katong; or more well known as Hokchew Fishball with tang hoon/glass noodles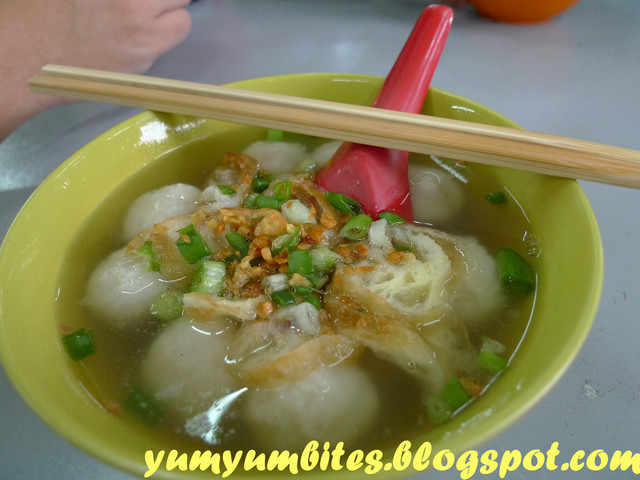 (the reason it was known as Katong Katong in the older days, as I was told, was that the person who sells this would make some sound, just like Tok Tok Mee, which sounded like that when he comes around selling this)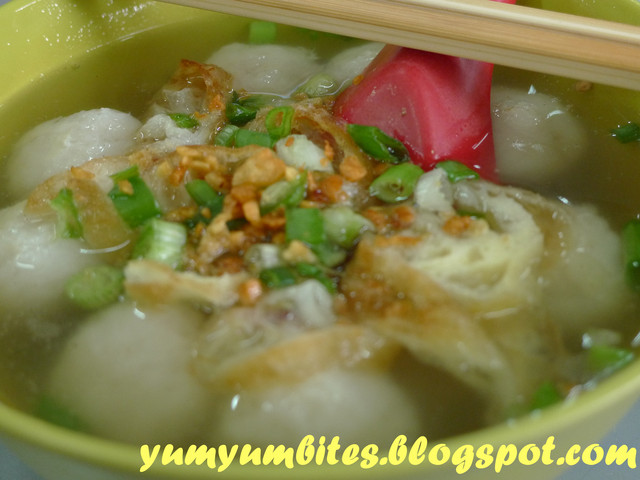 There is Ice Kacang and a lot of other iced desserts here in the various stalls.
However, I didn't find anything impressive about the ice kacang here, perhaps I have tasted better =)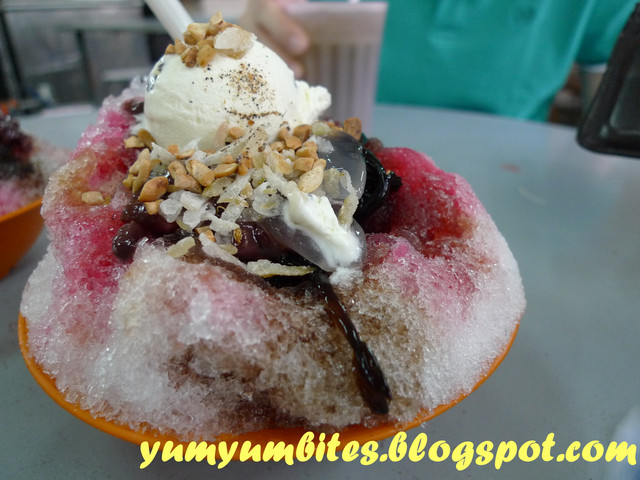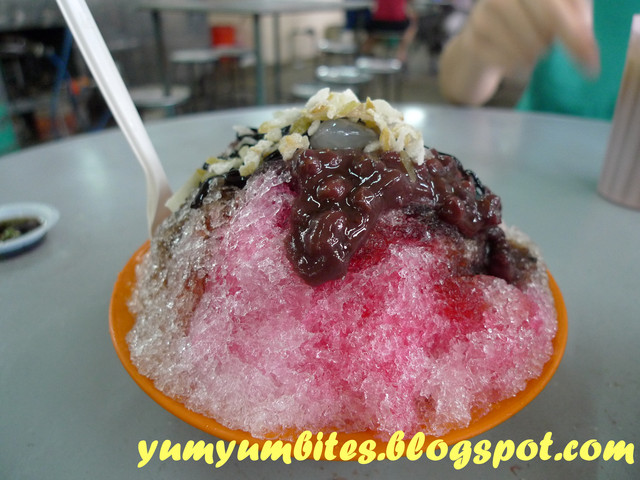 Prices? Not much different from other hawker food, it is after all, the local delights and they don't differ that much from each other in this competitive market =)