Running through my list of to-blog, I realized that I have a lot of hawker food photos which were taken during our eating tours with family and relatives during holidays and therefore, I decide to run a series with the theme of hawker food in Penang to share my experience and opinion.
The first hawker food centre to be featured will be this market and food court in Batu Lanchang.
When you name this place to any Penangite, they will tell you, this place is best for the Pasembur (in Hokkien: Cheh Hu)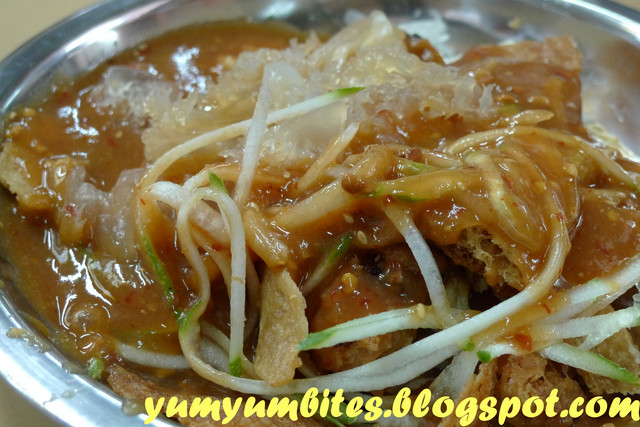 Priced at RM3.30 per serving, it is truly a delectable delight with a mixture of spice and exciting taste in the ingredients.
Their secret lies in their specialty gravy which went well with these ingredients.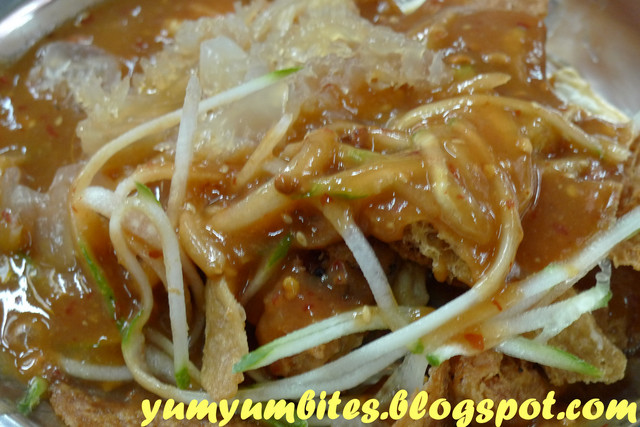 Of course, being a typical food court, you will be spoilt for choices with the variety presented here.
The best part is that this place was rather systematically organized since it is located within a market court.
There is one stall selling Chee Cheong Fun; which was quite good as well.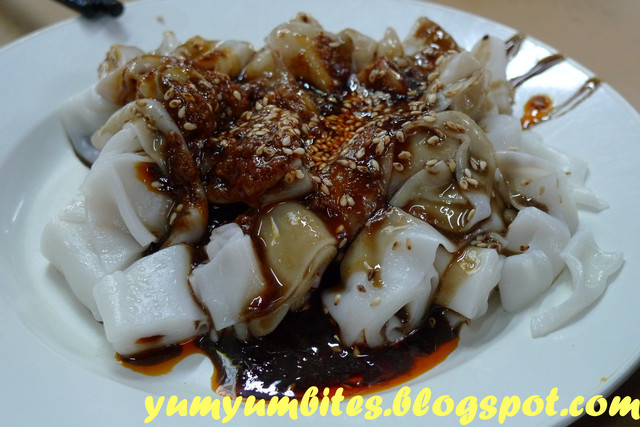 It was done the real Nyonya style and came in a rather appropriate portion for tasting and was not overwhelming and it was attractively priced at RM1.30 too!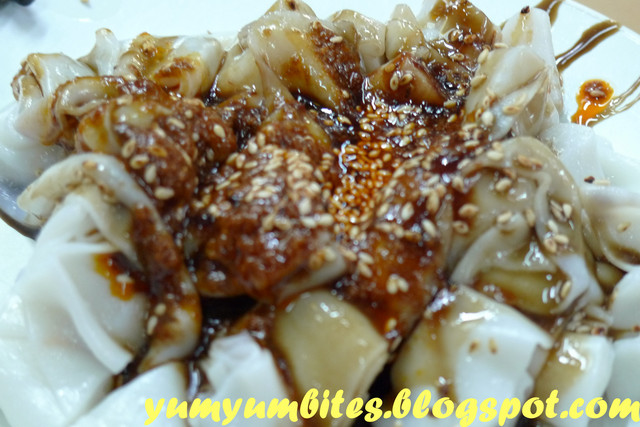 The same stall, which was run by an elderly couple, also sells Otak-otak which tasted really good too.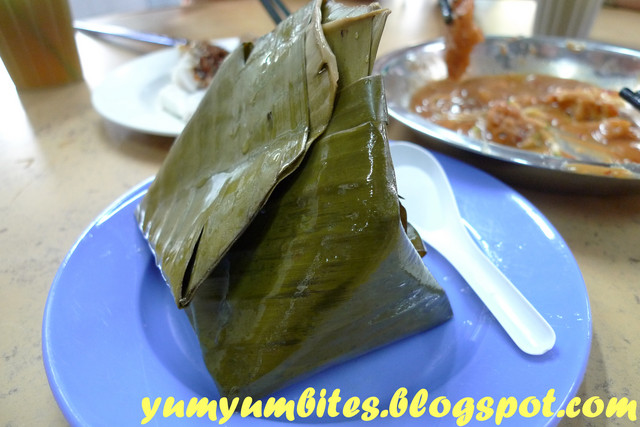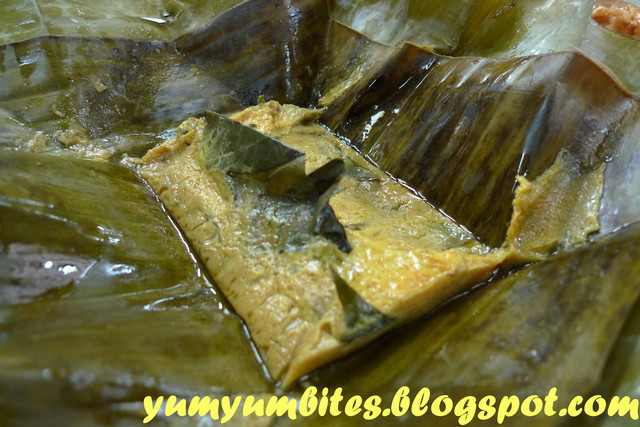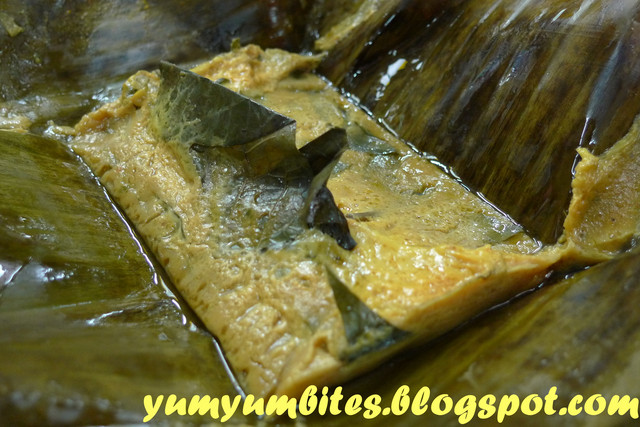 It was rather pricey for this small portion though, but there was a generous portion of the fish in this unique wrap of the Nyonya delicacy.
There is also Popiah sold in this food court too; and being a Popiah fan, I find this rather on the average only.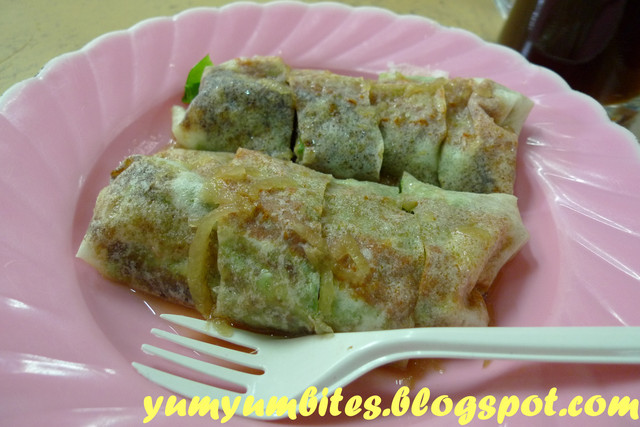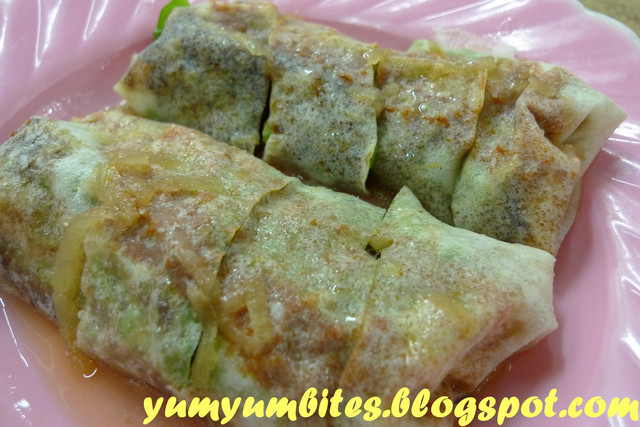 The ingredients were rather scarce and did not complement the taste to perfection.
Too bad though.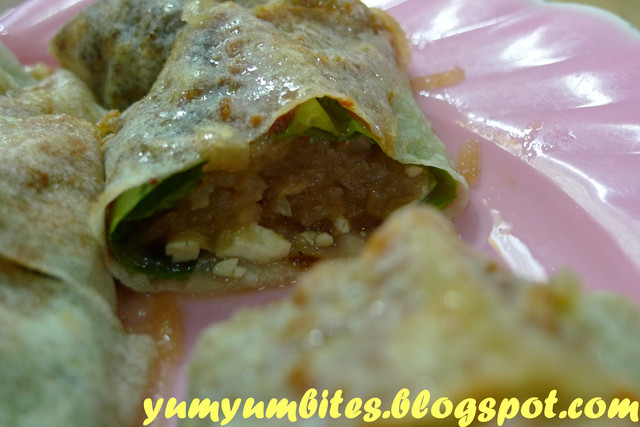 One thing I noticed about this bustling market was this particular Nyonya Kueh stall which seemed to attract a huge crowd of customers surrounding the stall the minute it started operation.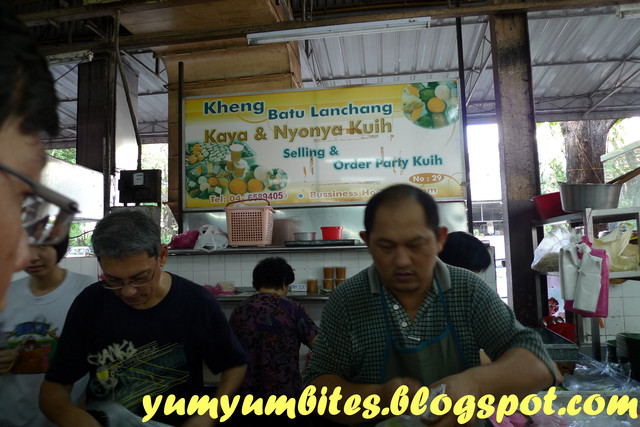 I guess they must be pretty good because they are almost 50% sold out after a mere half an hour to first hour of opening.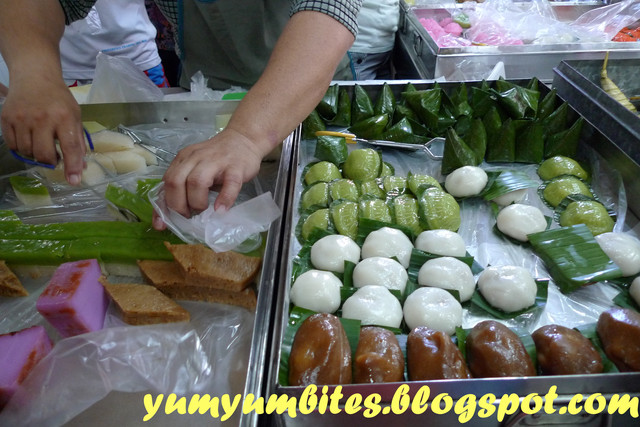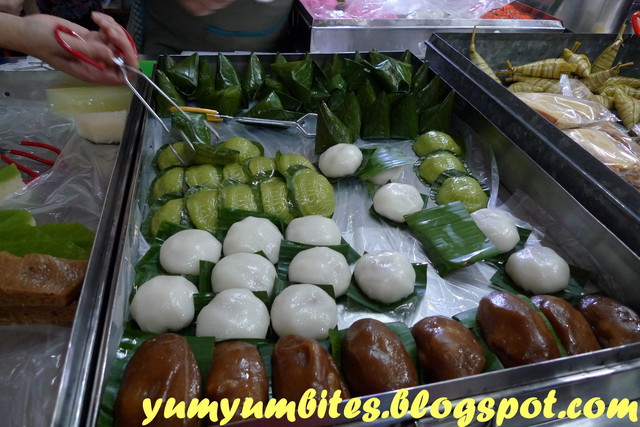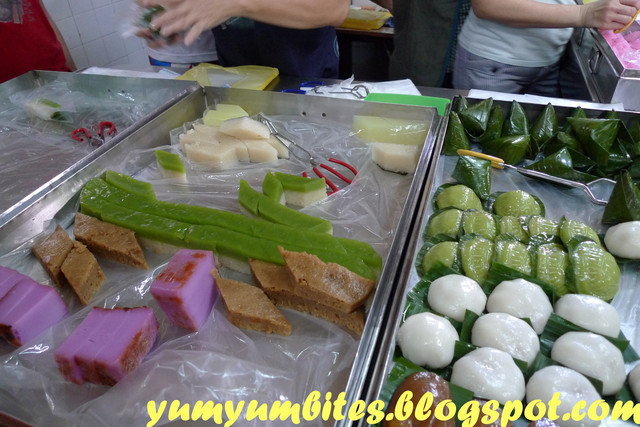 I am sure there are many more interesting local delights residing here; which I hope to try and to share in the near future.
Perhaps, I may find out more tips from other bloggers or food lovers who probably had more reviews about this place too =)