The third hawker food centre to be featured in the Penang hawker food series is this much blogged about market cum food court that is no stranger to any local food lover.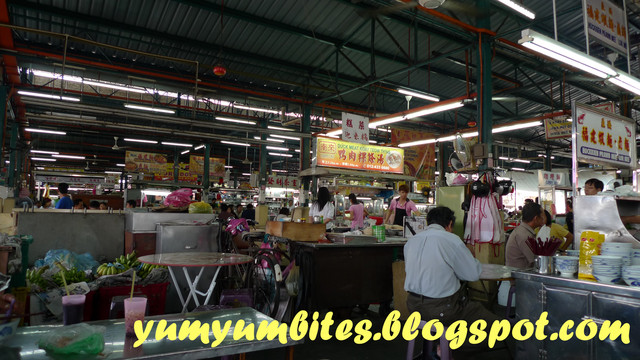 This place is housed within a properly constructed market building with zinc and aluminium roofs and is separated into two sections; the food court area and the back of the building which is the wet and dry market section.
It is one of the most popular market for the locals; particularly those who live in town as the market is available until evening, making it easy for anyone who forgot anything on their market shopping list in the morning to complete it for dinner.
With such a wide portfolio under the roof, it is no wonder that this place is always hustle and bustle at any time of the day you are here.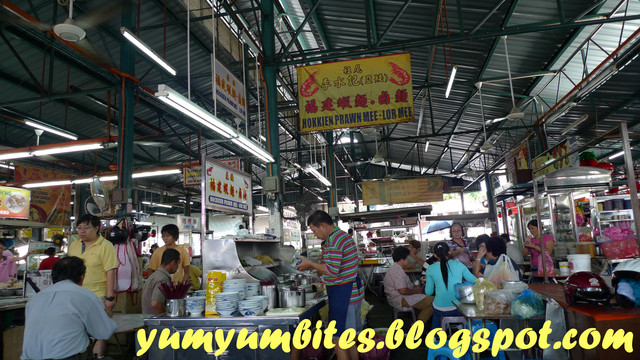 As mentioned, they have everything under the zinc roof of theirs, you name it; they have it (except for Rojak I think, I don't recall seeing that in this place)
The local favourites here?
Plenty of course!
One of my favorite has to be the Teochew Fish Ball with glass noodles (RM2.50) per bowl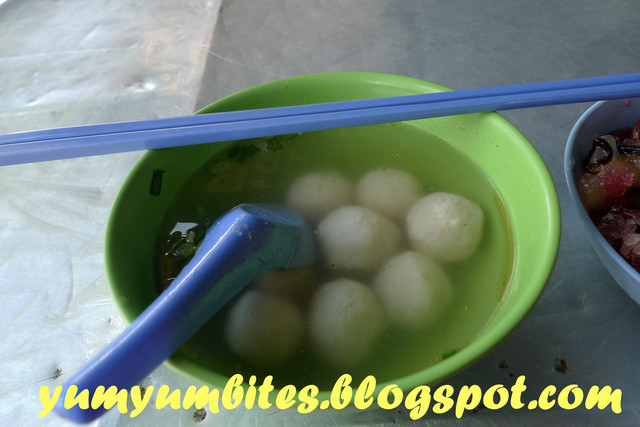 The old man selling this makes one of the most crunchy fishballs and I just love them!
I love to order a separate bowl of fishballs alone to savour the fishballs (I am such a fishball fan=)
The Lam Mee here is also fairly good, or some say, one of the best in Penang.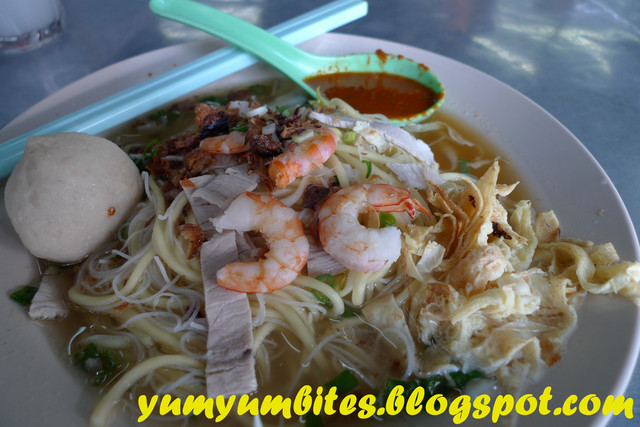 Priced at RM3.40 per plate, it comes with thinly sliced chicken meat, prawns and egg strips. Once in a while, if you are a lucky, you get a juicy big fat fishball as well! =)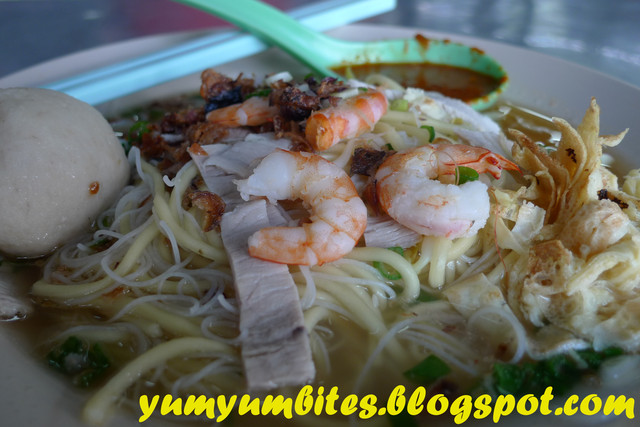 Another thing to note here is this dessert (Tong Sui stall) cum noodles stall run by a pair of elderly ladies, close to the temple side.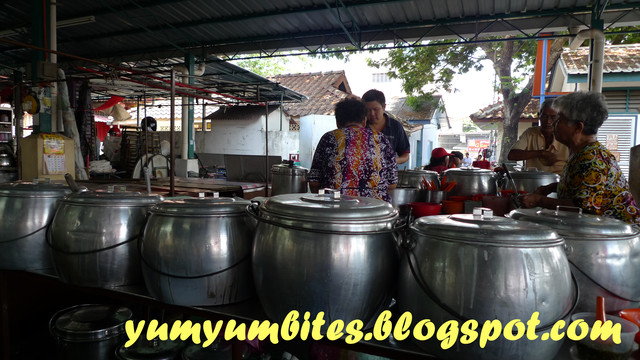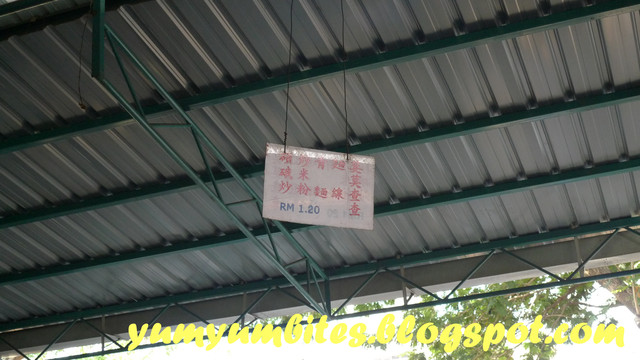 They sell a variety of hot dessert soups; red bean, green bean with glutinous rice, Bubor Chacha, Black Glutinous Rice, Gandum, and also Potato soup with sago (my favorite, albeit the potatoes =P)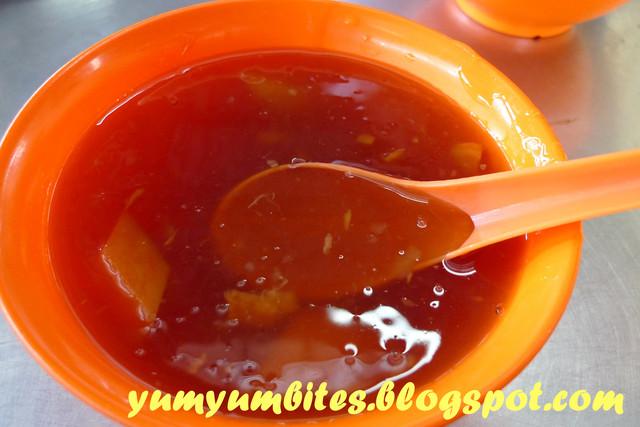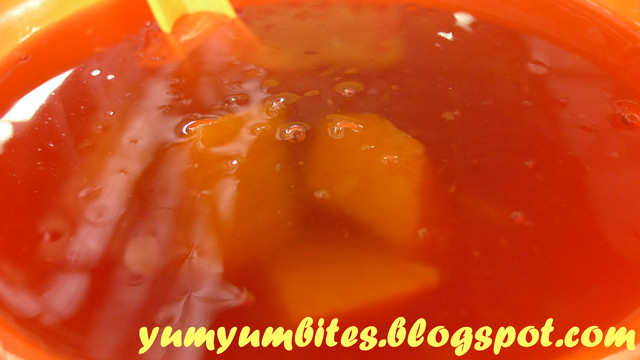 They also sell a variety of unique food; such as Fried Sago, Green Noodles, etc
The following is what they call the Cheh Mee (Green or raw noodles, whichever it is translated into, if anyone can shed some light on this)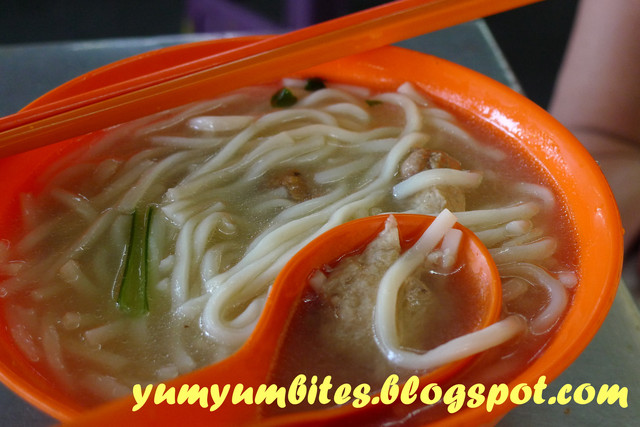 I think you can judge from the appearance of the noodles that it definitely did not taste good.
This is not the only to have joined the list of not-so-nice food as shown below
Loh Bak, for instance, was not so good here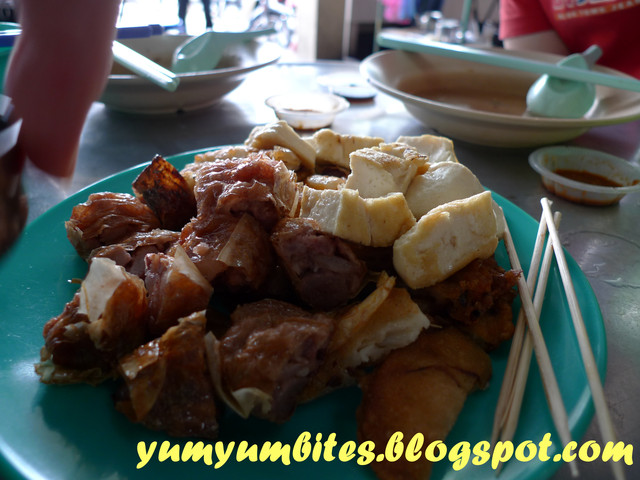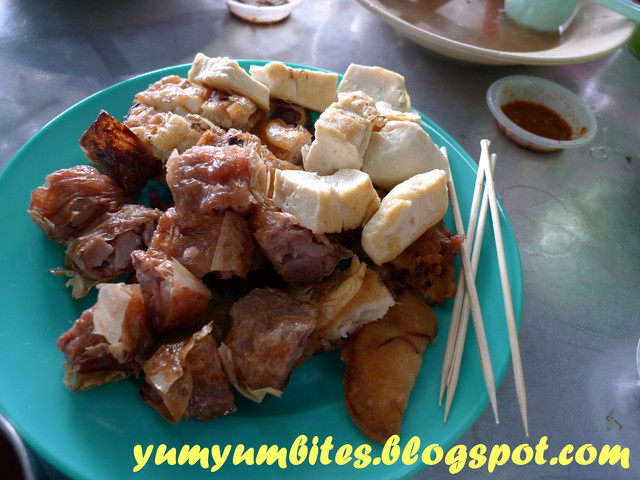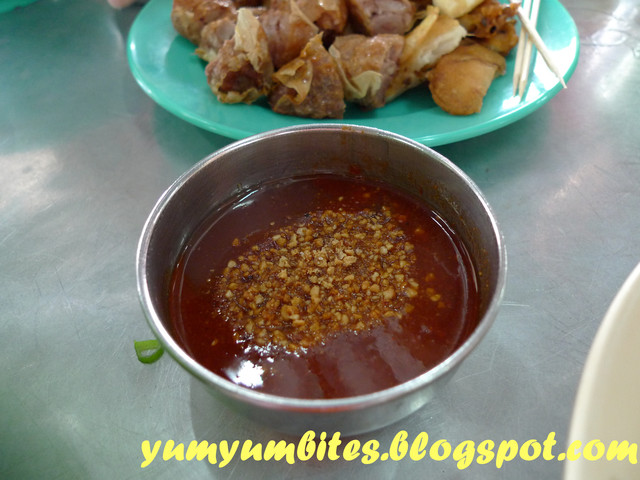 Ice kacang here is also on the average only, and I find it a little too pricey for the mean amount of ingredients for a price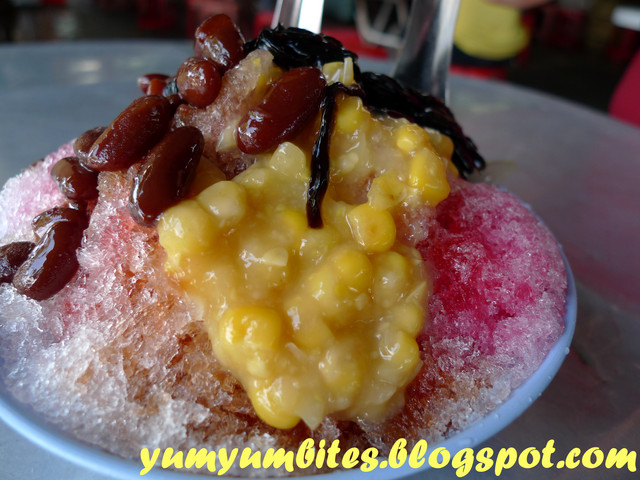 The Hokkien mee near the desserts stall is not a bad try though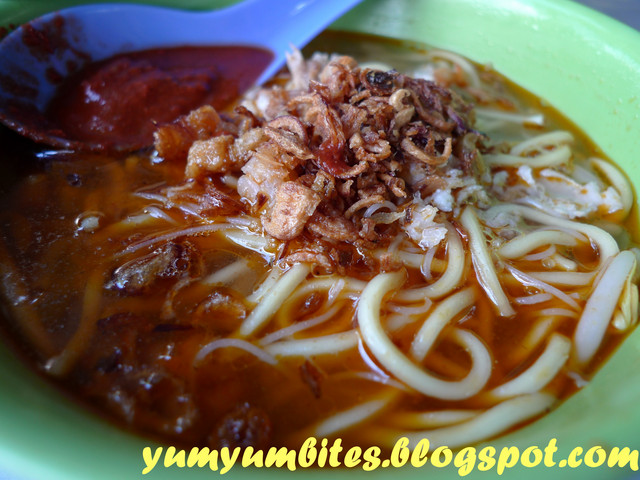 This is a good place to try local delights; provided you don't mind the market environment or the hot temperature underneath the zinc roofs.
Oh, did I mention that noise was also a huge factore here?