On one of my recent weekend getaway in Damai Laut, I had an unfortunate experience whereby my plan to enjoy their seafood BBQ buffet dinner in their in-house restaurant was spoilt (to be shared in my travel blog), we ended up on the road searching for a decent place for dinner at a late hour.
It was about 30 minutes drive before we saw lights and we immediately settled for this roadside seafood restaurant which seemed to be beckoning to our growling stomachs!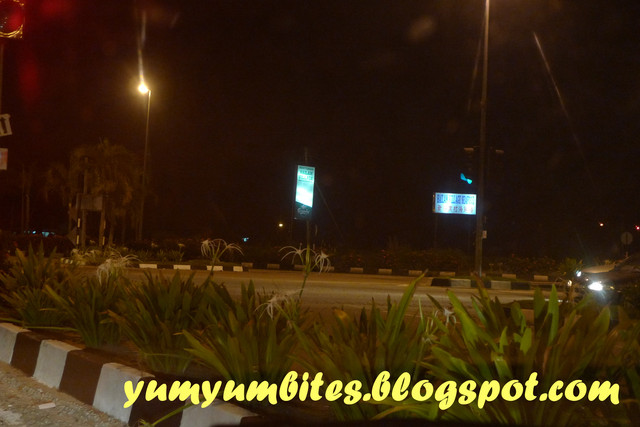 Hailam Seafood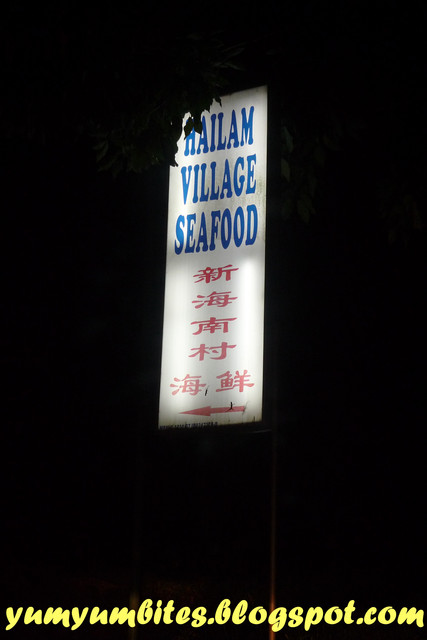 This seemed like a family-run business and your typical local Chinese restaurant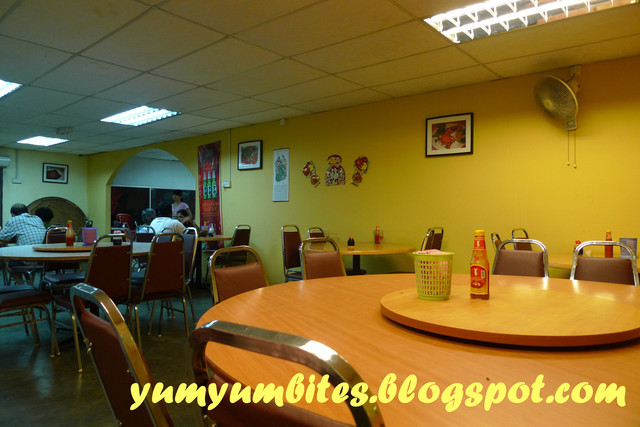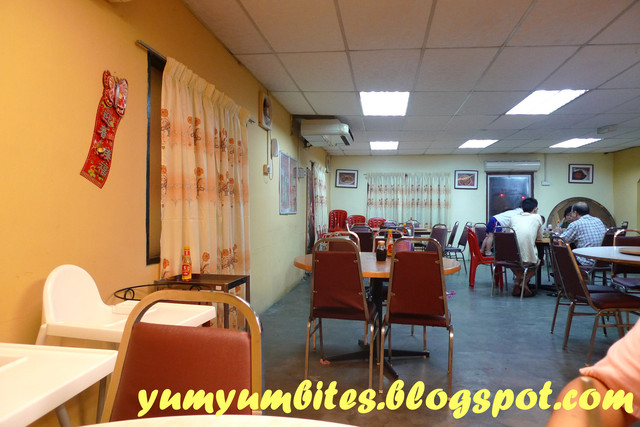 They used their local brand of chili sauce, which seemed to taste pretty good!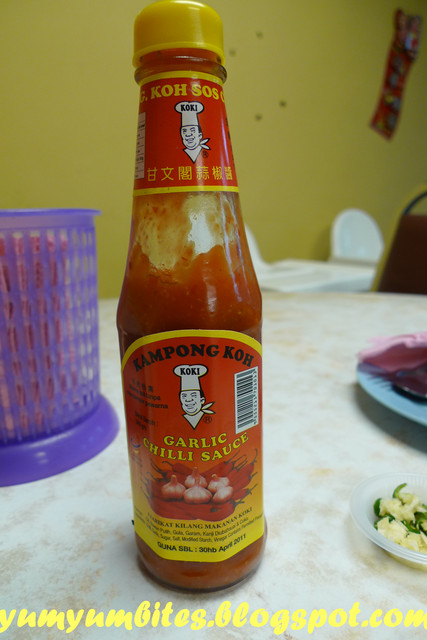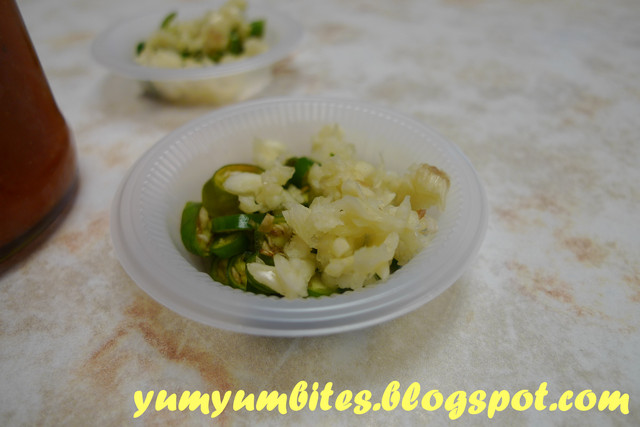 We ordered coconut juice to quench our thirst
(somehow I always associate coconut juice with vacation=)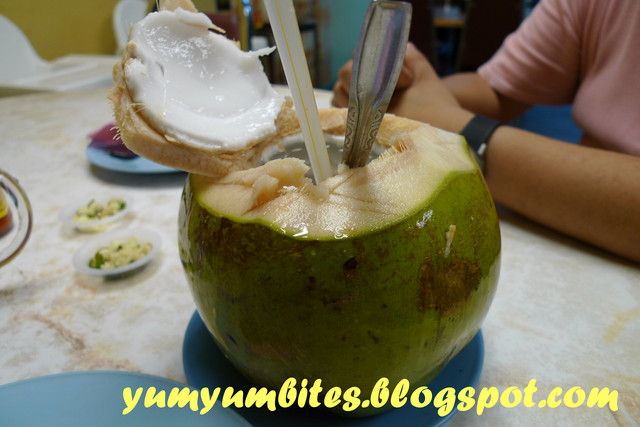 As for the dishes, these were what we ordered:
Kung Pow Mantis prawns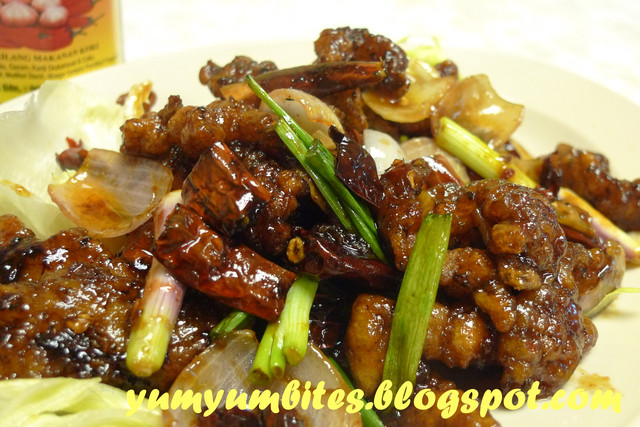 Deep fried threadfin with three tastes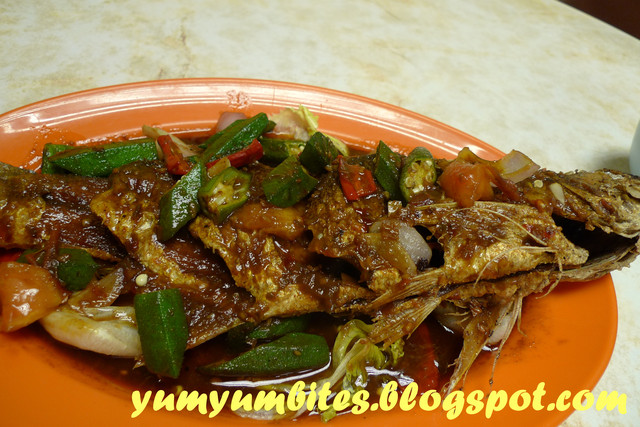 This was recommended by the lady who took our order; and it was excellent (or were we just too hungry?)
Stir-fried brussel sprouts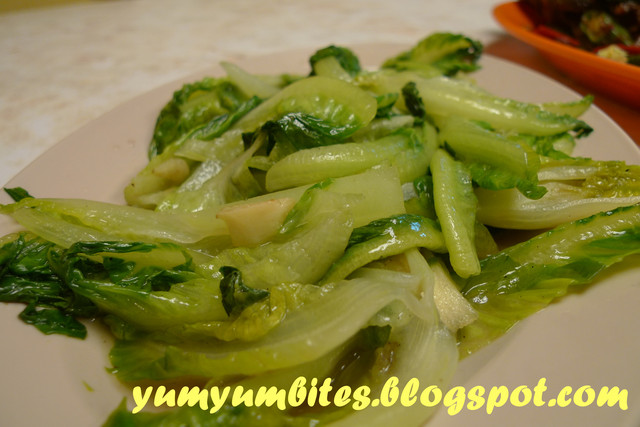 Three dishes for the night which we enjoyed to every bite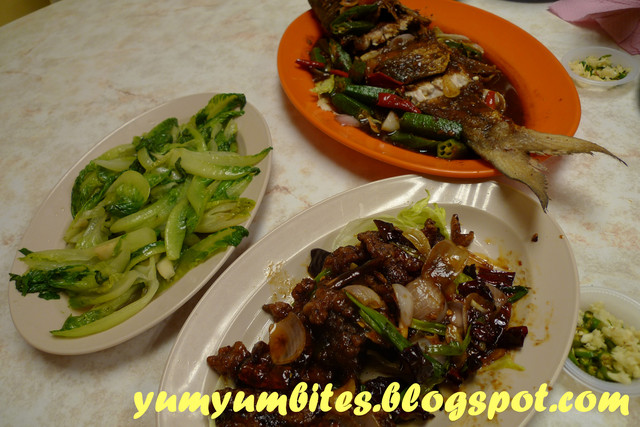 Besides the great taste of their food, the prices came comparatively reasonable too!
Kung Pow mantis prawns = RM8
Deep fried threadfin = RM20
Stir-fried mantis prawns = RM8
Total bill came to less than RM40; coconut juices and rice included!
I guess it was a blessing after all to have missed that hotel BBQ seafood buffet dinner, or we won't have discovered this gem hidden in Lumut!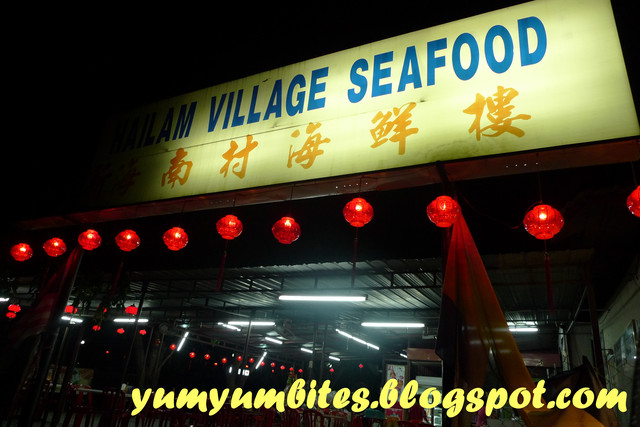 Too bad it was really late at night, but the directions are quite simple, when you came out of Damai Laut resort junction, turn right and just go all the way straight until you come to a traffic light (drive about 30 minutes).
Keep to your left and turn before you reach the traffic lights. If you missed it, just make a U-turn.
I hope that helps?