**Beware of low-light and unclear photos ahead**
One of the places I always passed but never tried was this inviting Chinese restaurant located along the shoplots in Krystal Point.
You know, whenever you're stuck in the queue for the traffic jam at the famous Bayan Baru roundabout in front of I-Avenue, you are always checking out the different shoplots available on your left.
Anyway, on one such occasion where my colleagues were in the state for a meeting, we proceeded to dinner after a day-long meeting in the office and this was the place picked; Shang Place.
I won't go into the details of how it looked like as it pretty much is just nothing different from any decent and air-conditioned Chinese restaurant you walk into everywhere.
Well, we made our orders while waiting for some of the drunk colleagues to join us for dinner.
Steamed garoupa slices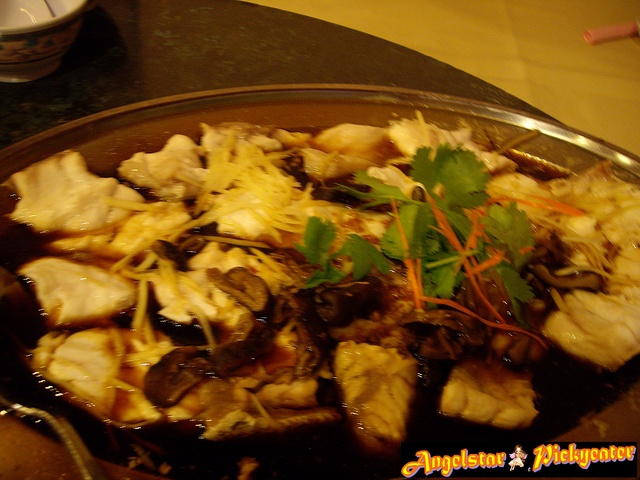 It was actually a whole fish; but we requested for them to have it properly sliced so that it is easier for everyone to take a piece (at the same time, we don't have to endure everyone trying to pick through the flesh and I don't want to go into how gory that sounds)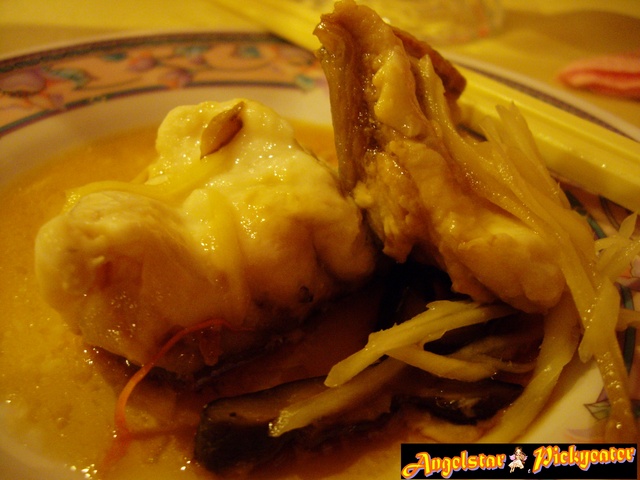 This is their recommended dish: Spare ribs in lotus leaf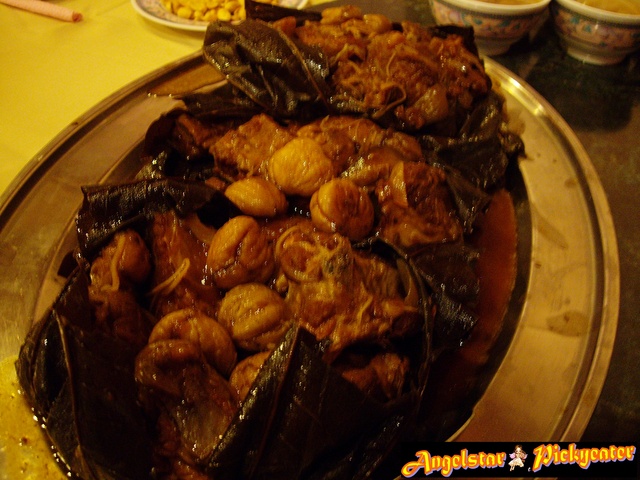 Another recommendation: Boiled soup of the day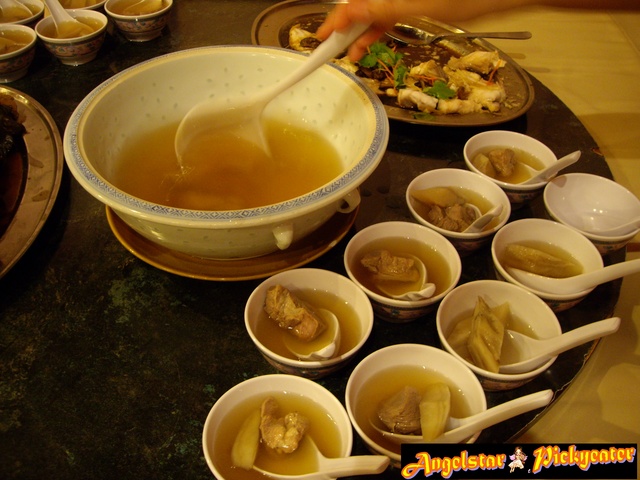 It was some double boiled winter melon with meat
Stir-fried Hong Kong kale with garlic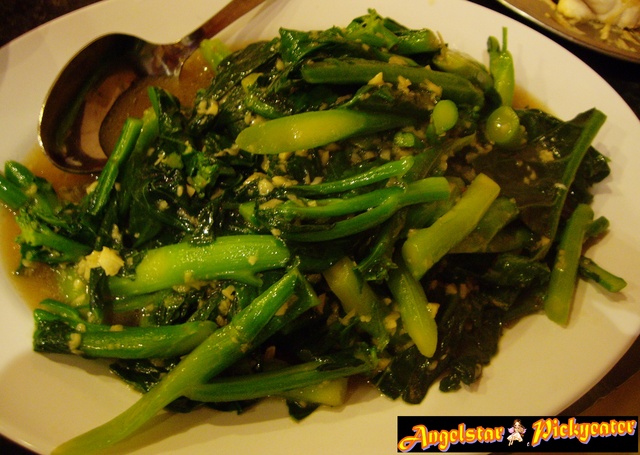 Claypot Curry Prawns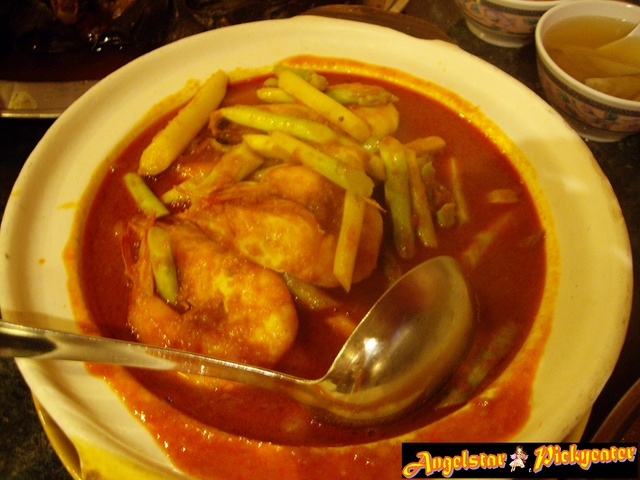 Stir-fried Broccoli (another plate of greens)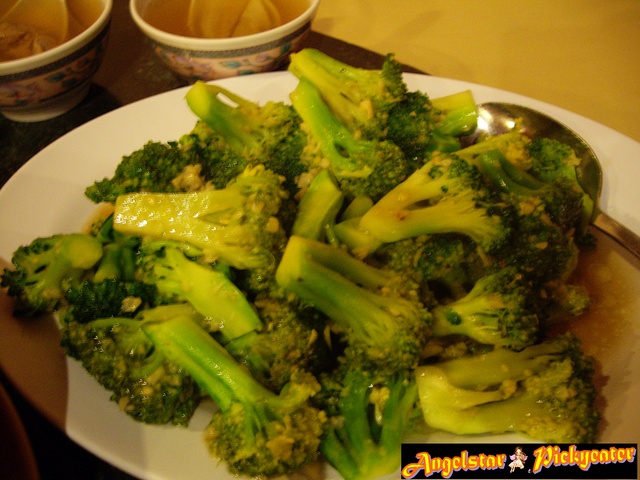 My boss loves roast pork which we ordered with leeks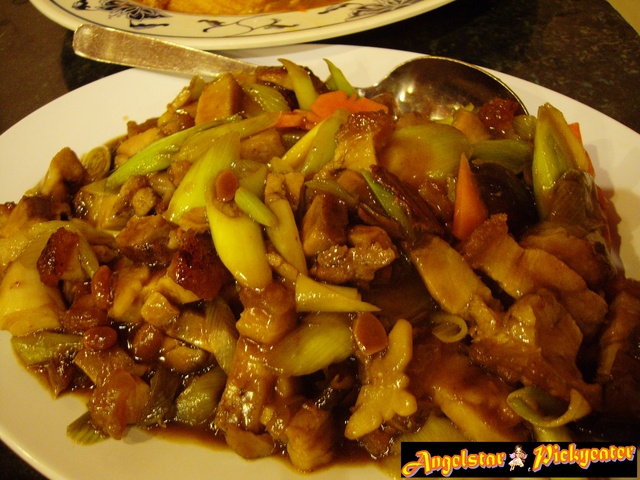 The Specialty beancurd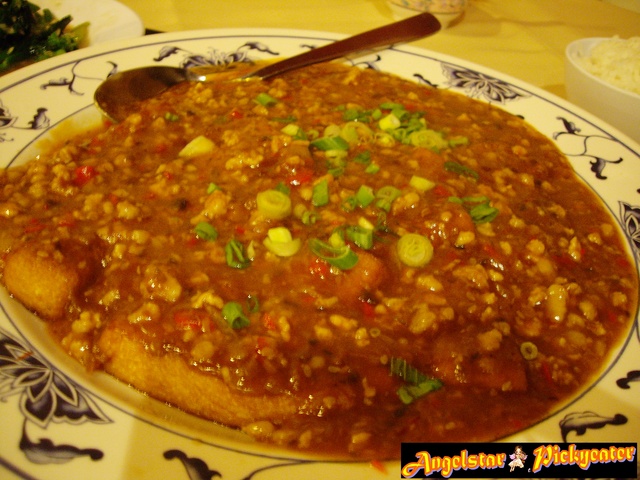 Overall, there seems to be too many dishes ordered for a group of 12 people; 4 ladies and 8-10 guys (most of the guys were drunk anyway)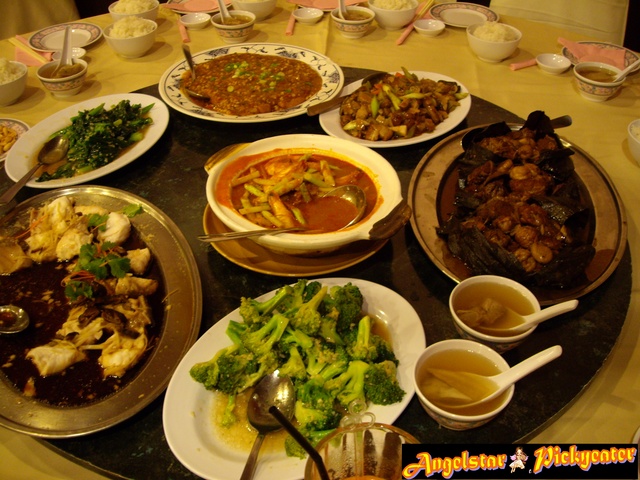 The food was not too bad, although I suffered from minor food poisoning that same night after dinner (but it was probably due to my own sensitive stomach?)
The best part was; the price was reasonably priced as it costs only about RM290++ (close to RM300) for all the above dishes; inclusive of white rice and also fruit juices.
Now, that's really a great deal, although I can't say the same for myself, or my tummy=P