Taking a break from the series of local Penang hawker food delights to avoid boring people, this is an intermission invitation for some good ol' western pancakes.
From the name, you would be thinking that I am about to blog about some conventional pancakes tried in the locations above.
Oh well, I don't have to book the flight nor lug my heavy bags to travel to both the States and France for them as they are all brought here to me in Paddington House of Pancakes.
Now, I don't know about you, but there's just something about Paddington that makes me love them, and I am not the only one! (Perhaps it is the name which I associate to those adorable Paddinton bears?)
Flip the menu open and you will notice a lot of varieties offered; from small to servings meant for sharing.
Interestingly too, their pancakes from the mains spot a lot of names from cities or well-known(or dead) famous people =P
One of my favorites, which I am highlighting here in this post (besides the funny name) is this San Francisco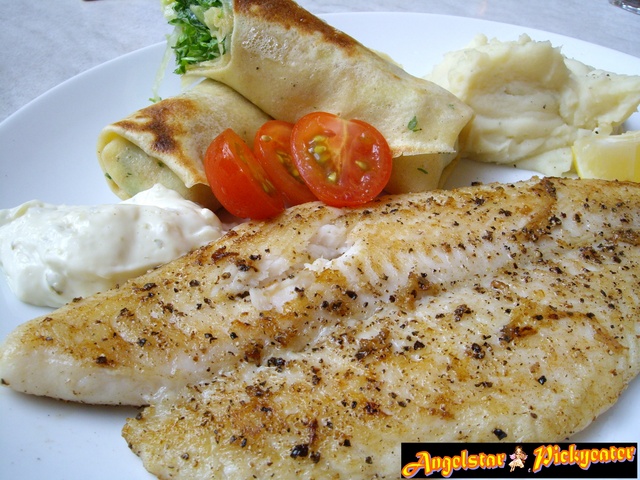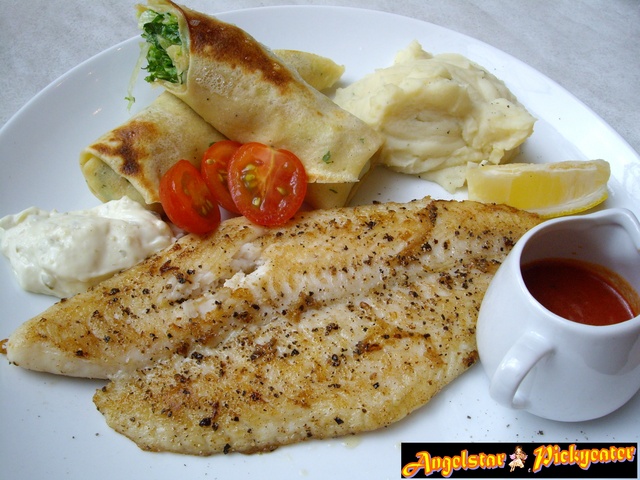 This does not come in a small portion (nothing does, in Paddington anyway).
Besides the succulent pan-fried dory fish fillet, there are also two vege wraps which should not be underestimated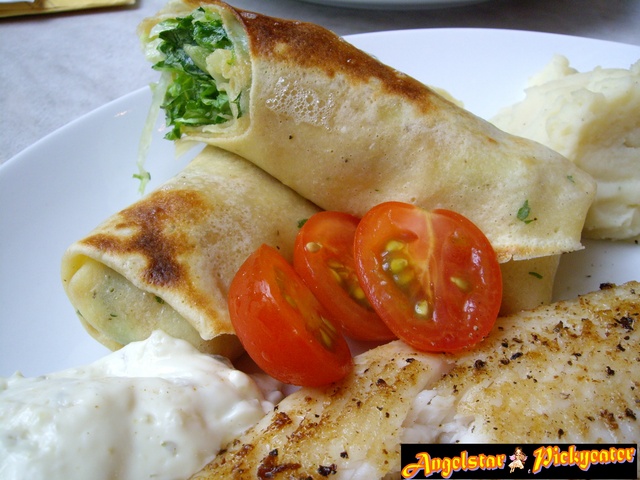 This is overall a very delicious and healthy option, and is always one of my fave when I feel like having some light pancakes with my usual fish.
This is something which I have discovered and liked too, when I saw my friend ordering it; the Napioli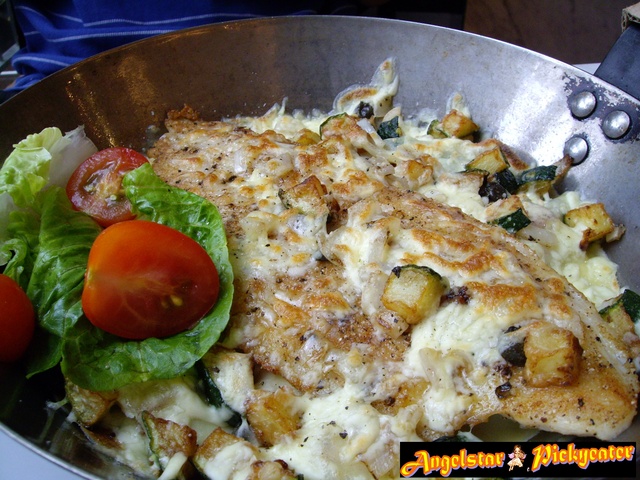 It had such a grand name of the notable French nobleman, and it was presented in no less of a grand manner; in a little wok-like platter with the cheesy pancake splattered across.
It was vegetable with cheese I think; I can't remember whether there were chicken or anything else in it.
But I do remember the bountiful of vegetables in it; particularly zucchinis (Me like!)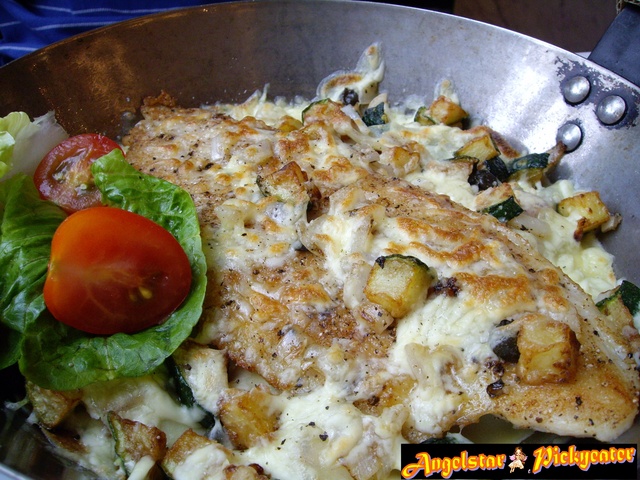 Tasty pancakes, just to take you away from hawker food...now, don't you just feel like having pancakes at the moment?
A good ol' one with honey or jam, or better still, maple syrup.....forget about the names for it...