On the days when I am suffering from
food poisoning and gastritis
, I am reminded of the wonderful and simple seafood meals in this favorite seafood haunt which I am sure to go whenever my family is in Penang or whenever my friends call for a gathering.
Seafood meals always start best with the golden fried sotong (squids) - RM8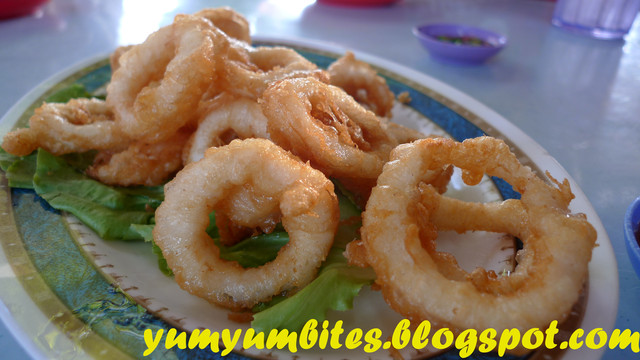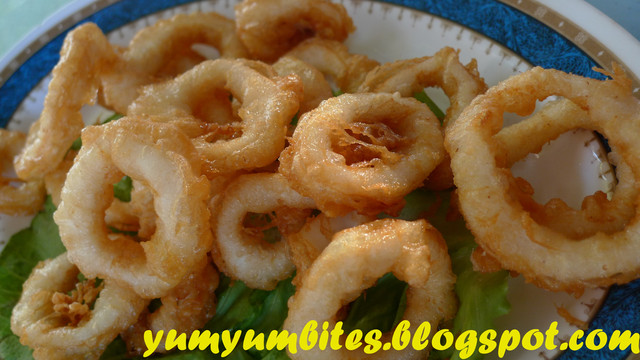 I am reminded of my childhood seafood visits to Pandamaran (Klang) with my family whenever I see this dish.
The squids here are just so big and round, and fried to perfection, with that crispy crack when you bite into it.
The sambal and chili sauce here is one of best too, and they just go well with your seafood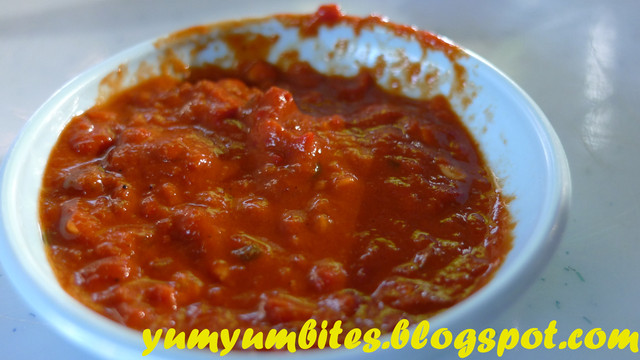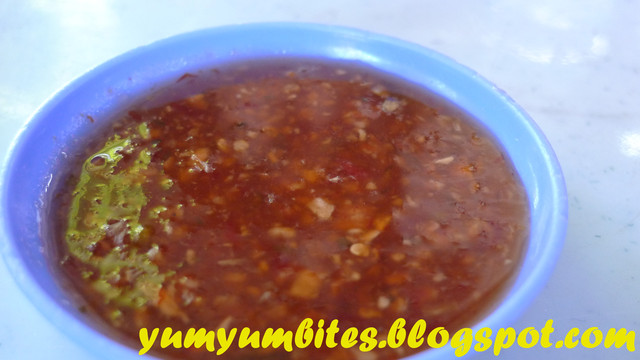 Another of the guys' favorite dish would be something with shells; and this is it
Fried bamboo clams (RM10)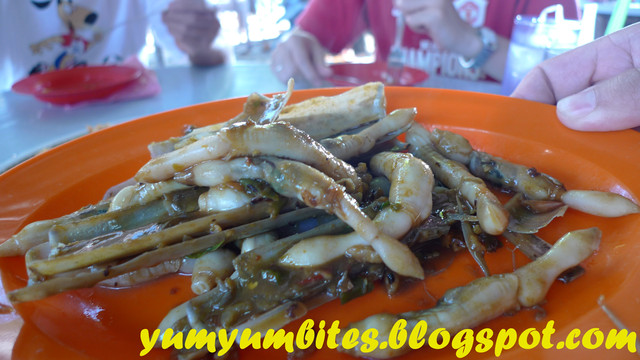 Stir-fried brussel sprouts (RM8)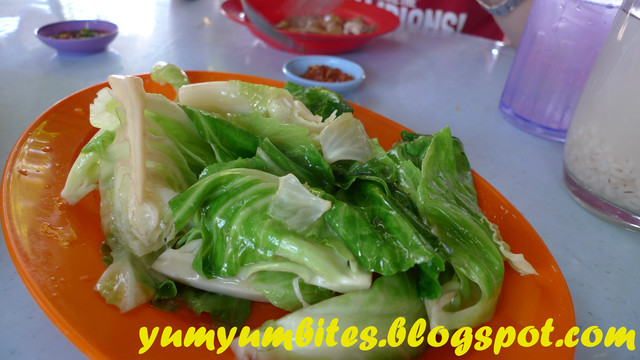 Whenever we go for seafood, I'd prefer to go with noodles which makes it all rather relaxing compared to the conventional staple white rice
Sar Hor Fun (RM8)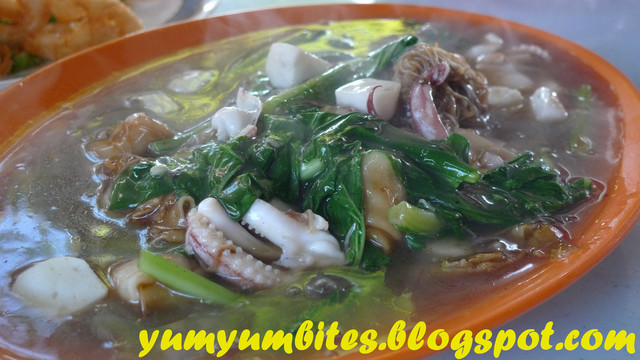 Hokkien Char (RM8)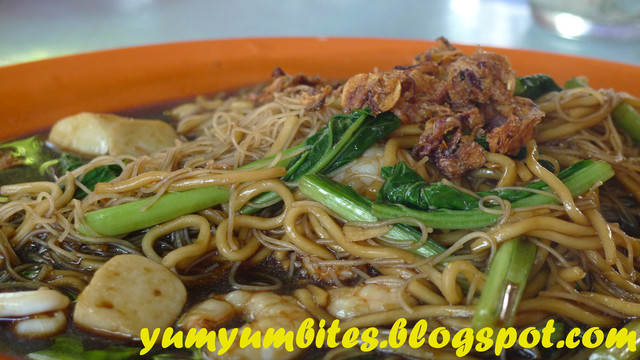 That's one simple seafood meal, and who says we must have big fish, prawns and crabs to call it a seafood dinner? ;)