Rou Gu Cha is the Mandarin translation of Bak Kut Teh; or literally translated as Pork Ribs Tea in English.
A better definition would be pork ribs cooked in medicated herbal soup, and this is exactly the selling point of Rou Gu Cha King, one of the franchise version of the used-to-be food stalls by the road (which is where Bak Kut Teh can usually be found)
Rou Gu Cha King can be found in Gurney Plaza in Penang, over at the new wing; somewhere on the 4th floor.
You can't miss it, since it's facing the center court from the escalators' view as you descend from the top parking floors.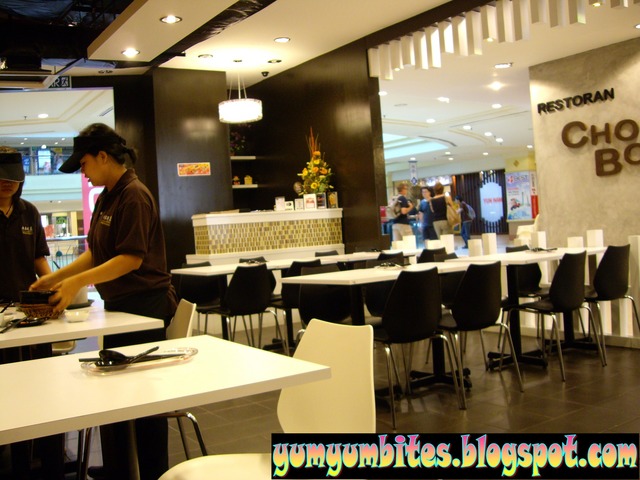 The signature version of BKT is that it is served in a claypot and the soup, simmering hot.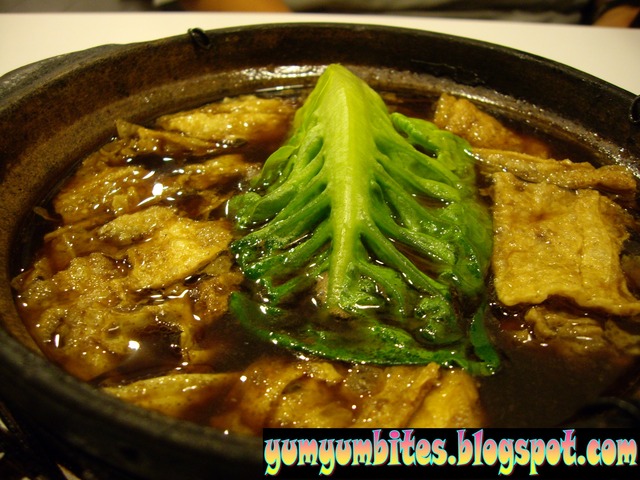 This is definitely a great blood-warming food after hours of freezing in the cinema or walking around the mall.
I ordered the vegetarian version; which is out of the norm of people in love with BKT.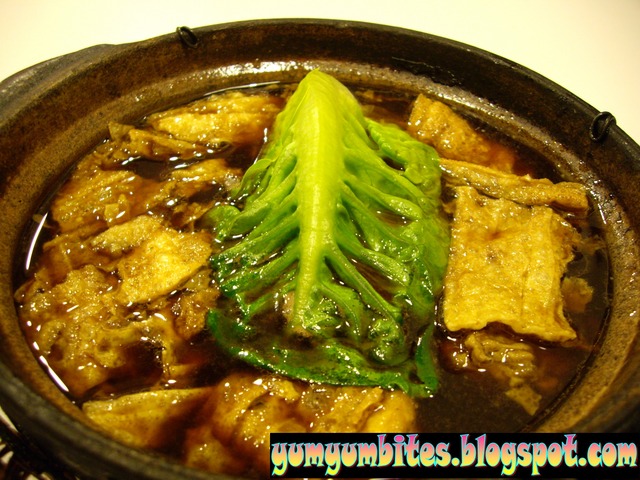 Well, it proves that half-vegetarians can try BKT too, thanks to the creative minds of Rou Gu Cha King, who catered for everything.
The soup was cooked with a hint of red wine; which was our option when ordering.
The vegetarian version is laden with the mock meat made of kneaded dough, bean curd sheets and lettuce.
The soup was hot, and while it has the light taste and scent of wine, I felt that it was a little bit diluted.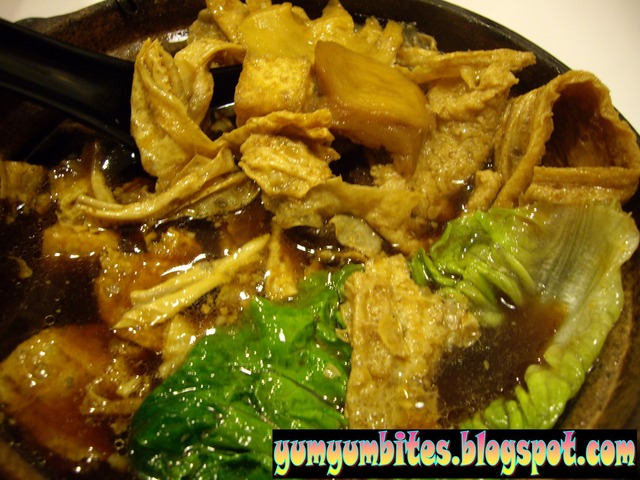 Not too bad, but not exactly an enchanting pot of BKT as well.
If you order the set, which is practically all over their menu anyway, you will get the accompanying side dishes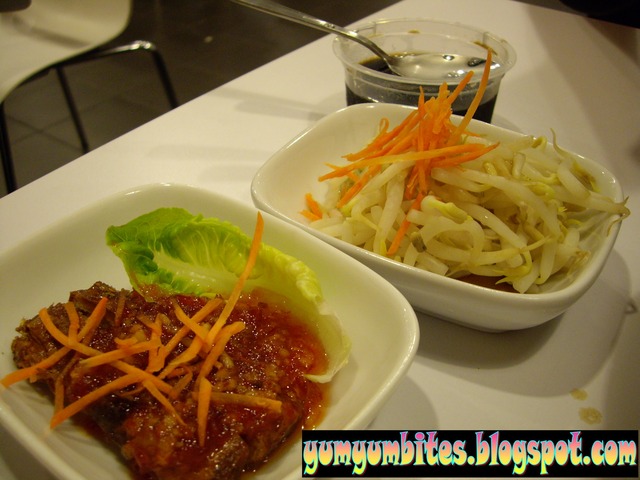 Fried bean curd sheets in 3 tastes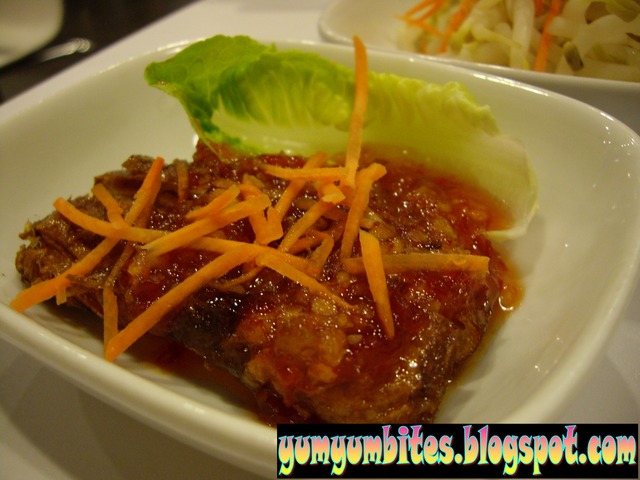 Stir-fried bean sprouts
For dessert, they provide herbal jelly aka Guai Ling Gou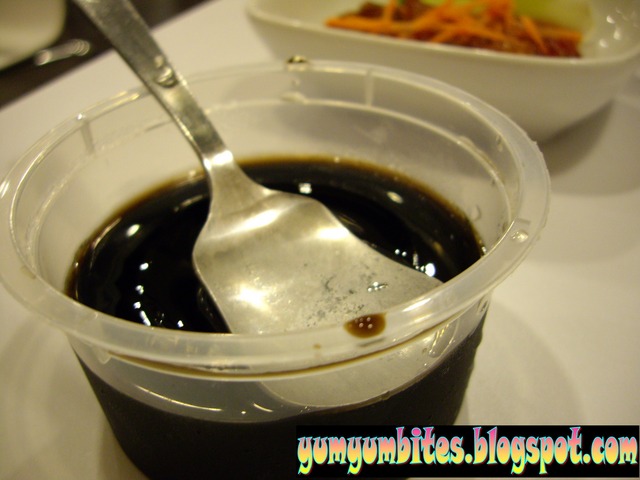 An additional order of Flower Scallops (RM6.90) as side dish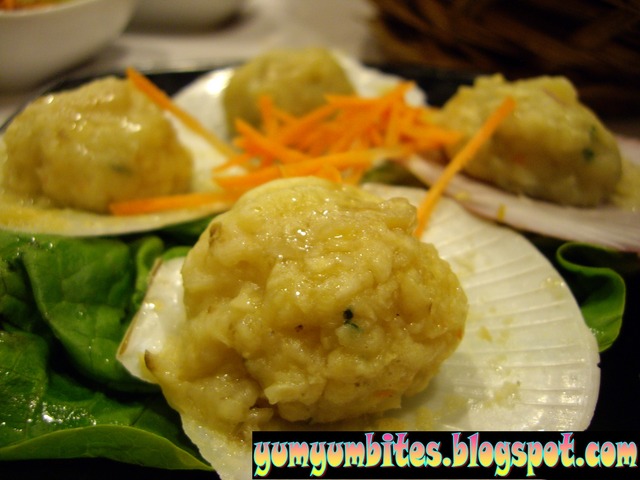 Nothing amazing yet again, but it was not too bad an attempt although the scallops used were of a lower grade version.
Overall, they were pretty strategically located since movie-goers can spot them when they descend from upstairs after movies.
Anyone else who have tried it and think this is good?