Spicy Thai food, subtle Vietnamese food, and exotic Laotian cuisine are all unique and priceless on its own.
Imagine if you can enjoy all three of them under one roof; under the same roof in Golden Triangle Restaurant, sitting on the 4th floor of Queensbay Mall.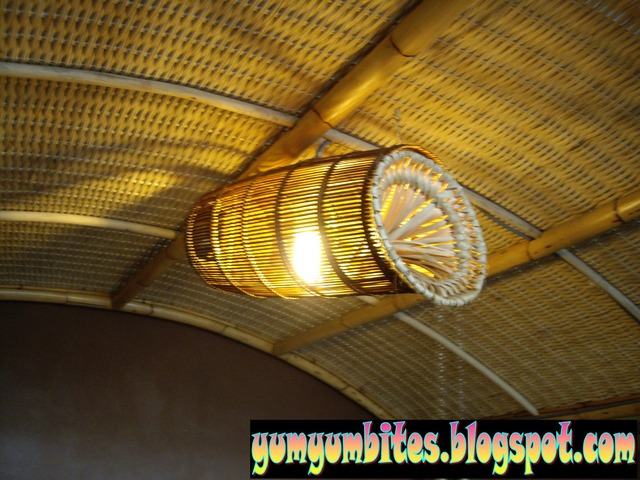 Golden Triangle derived its name from the three types of cuisines served here, and based on the geographical location of the three places of origin (Thailand, Vietnam and Laos).
The three countries have been brought to fame by the frequent promotions of the low-cost carriers and consequently, a brilliant idea brought to the birth of bringing the three ethnic cuisines here.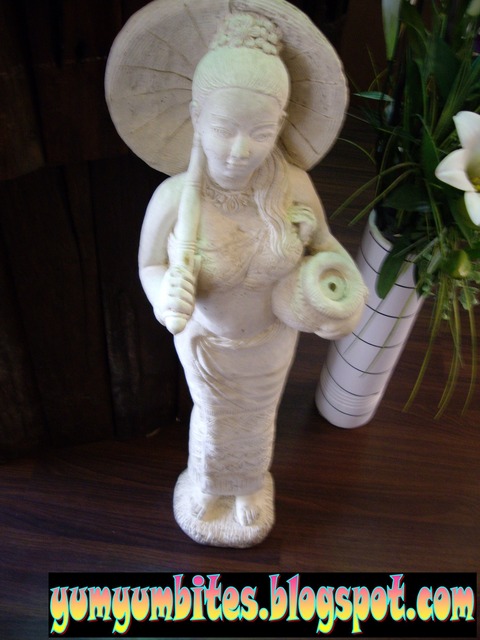 Elephant sculptures, unique carvings and exquisite furniture creates a cosy environment; not to mention an invaluable ethnic experience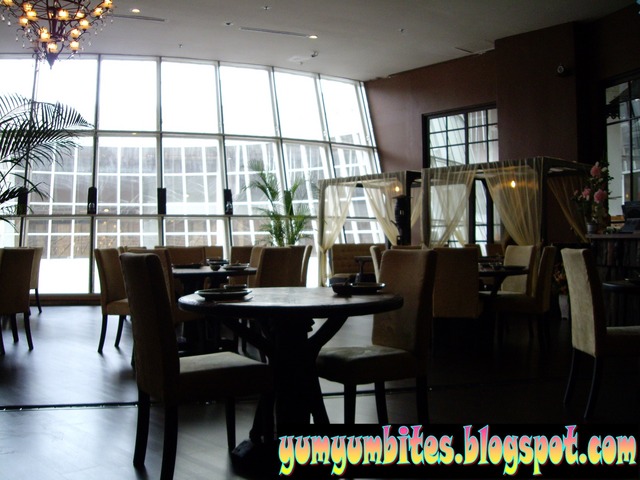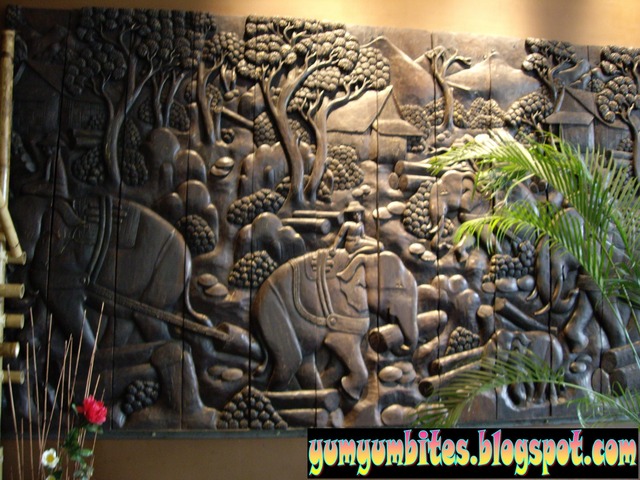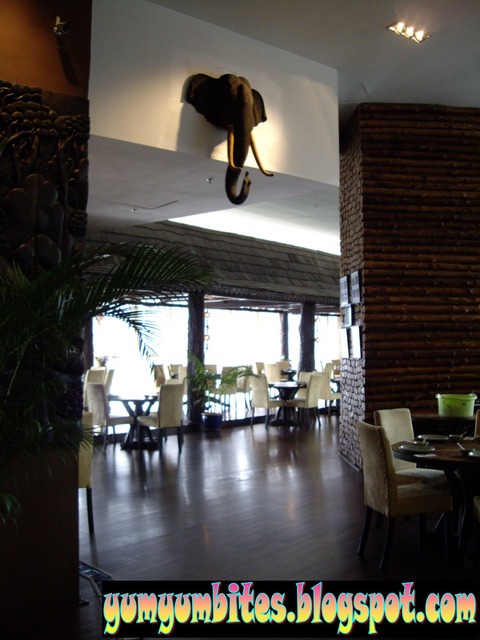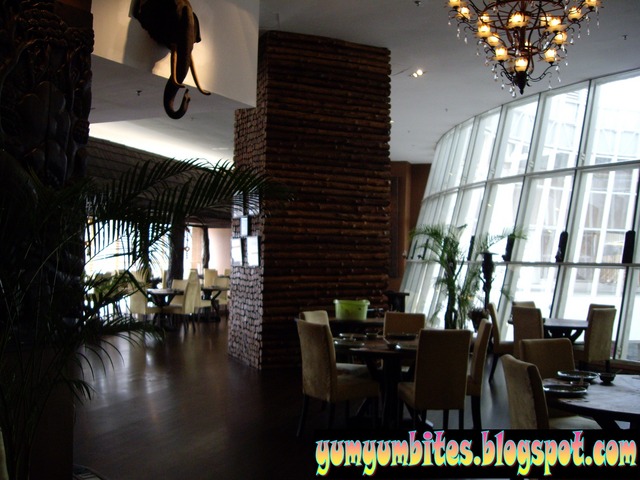 The dining areas are designed in a way that privacy is maintained for the customers and at the same time, providing a truly unique and close-to-home dining environment to familiarize with the ethnic origins of the countries.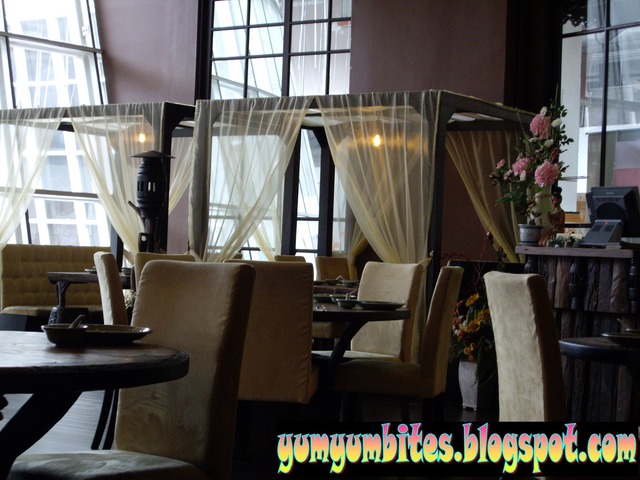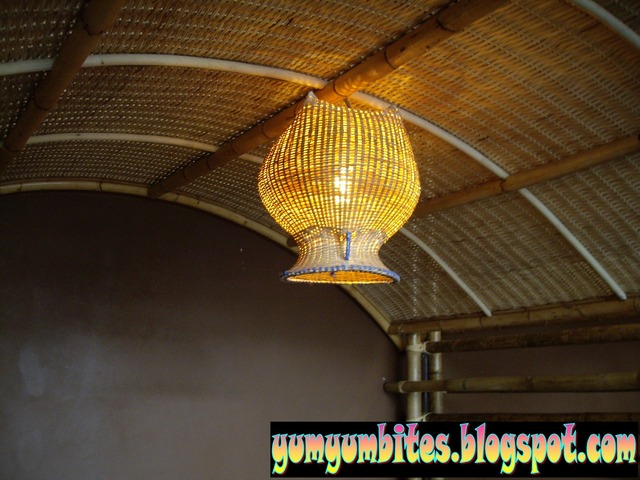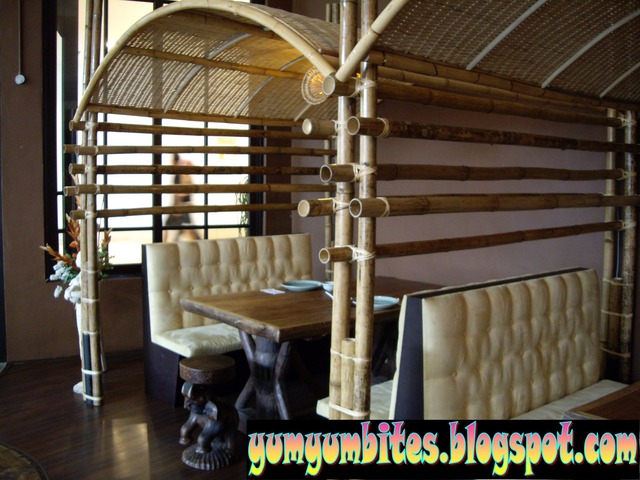 Even the dining wares are of classic designs; as it rests upon the thick wooden table.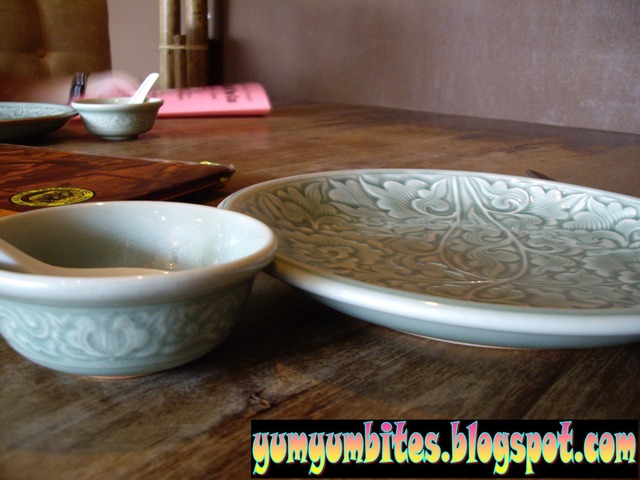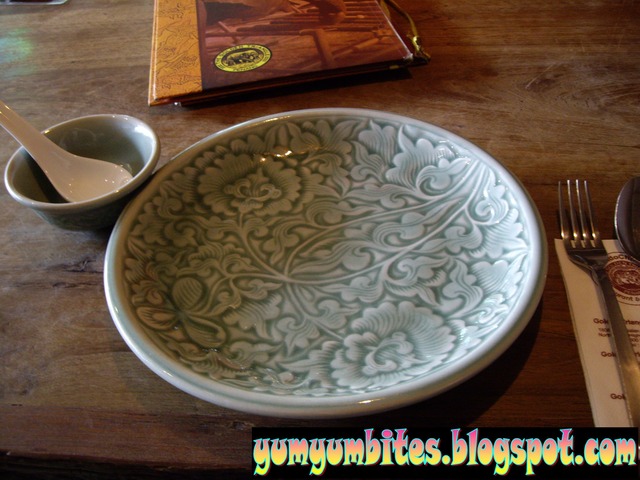 The recent promotion of the Eat-All-You-Can at RM45 per pax at Golden Triangle is one offer too hard to resist; an equally golden opportunity to be able to sample several different tastes all in one go.
Of course, subjected to terms and conditions, there is a separate menu for which you can order for the buffet, compared to the usual menu for ala carte dining.
To start it all off, pineapple juice is one of the exotic drinks to transport you back to the vacation experience as you sip and dream about relaxing by the beach, free of all worries.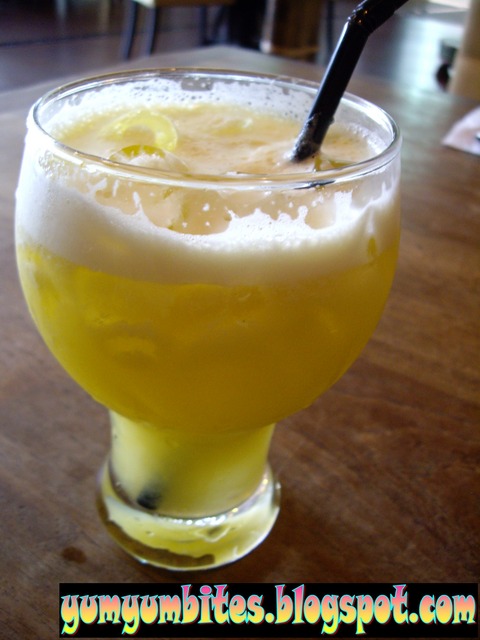 Ordered separately, this juice only costs RM4.80
Nam Prik Kapit (RM12.00)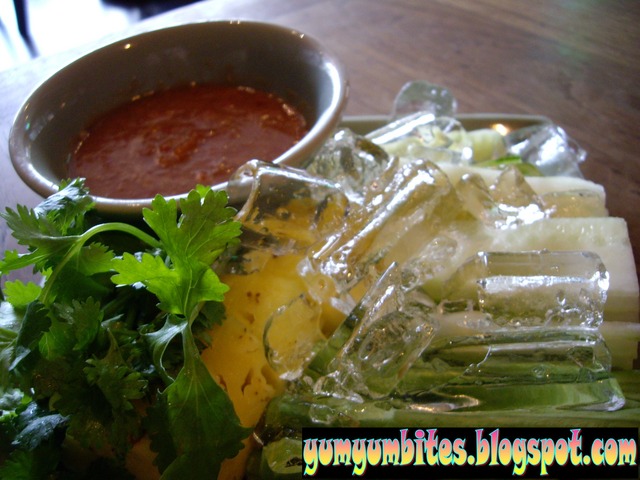 A plain starter of vegetables and fruits; which I find slightly overpriced.
The sambal was however, really empowering in its spicy taste, and a definite hint to all the upcoming dishes.
Tomyam Seafood (RM20 for small serving)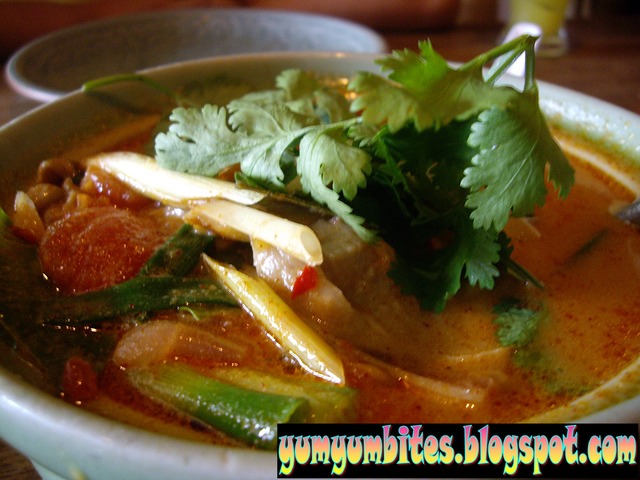 I didn't expect the portion to be of the normal size, and yet, I find this too good to resist.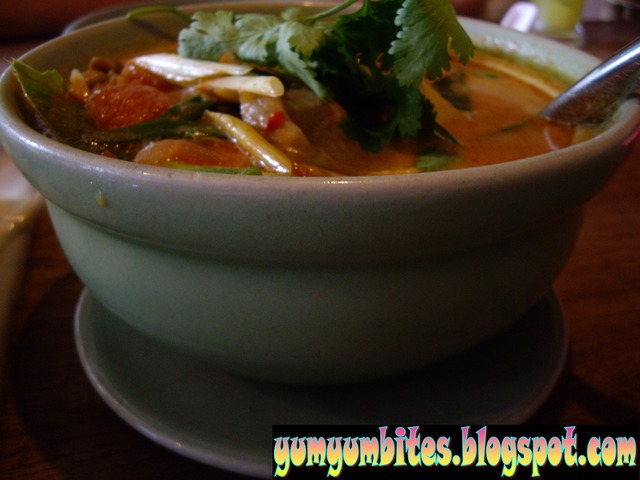 I've always loved a bowl of good tomyam, and the exotic taste and scent of tomyam, is just enough to set anyone's taste buds reeling.
This is packed with medium-sized prawns, fresh and juicy squids and fish fillets, along with the usual spices and leaves.
The taste is just superb; and this is one of the most favorable tomyam I've tasted!
Papet Sotong (RM16.00)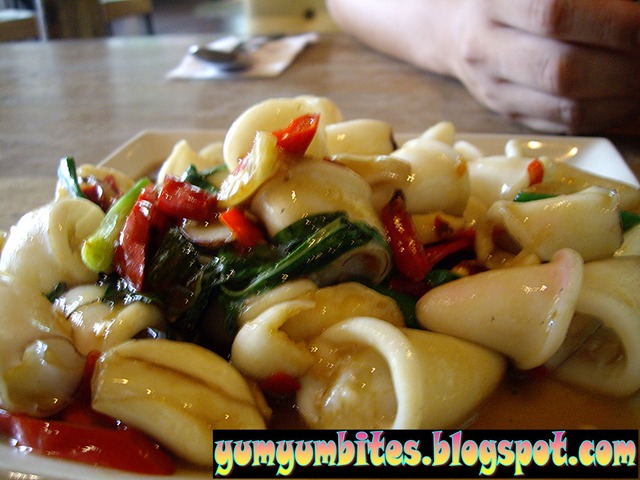 Filled with large and juicy squids, this plate seems bursting with so much flavor and freshness that it is one of the best sotong dishes I've tried.
Songkhla Lemon Steamed Fish (RM38.00)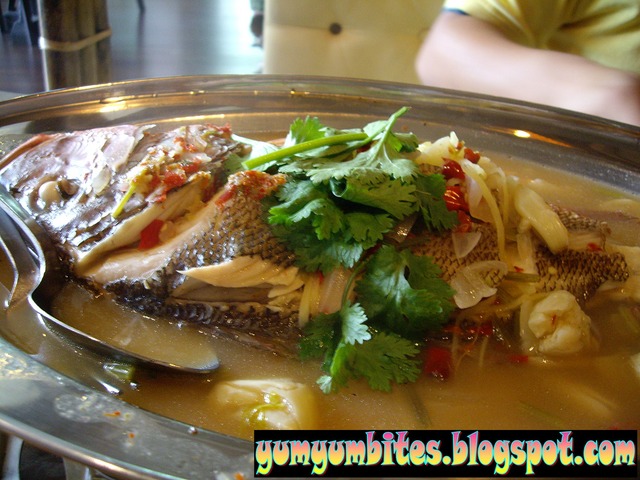 The size of fish is not exactly minute; but the flesh is tender and sweet due to the freshness of the fish.
Served with the piping hot lemon-scented and a hint of sourish-sweet soup, this is yet another highly recommended dish!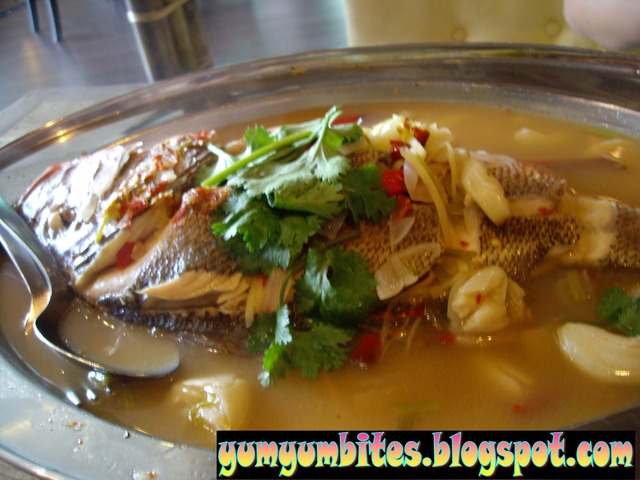 Seafood Otak-Otak in Fresh Coconut (RM22.00)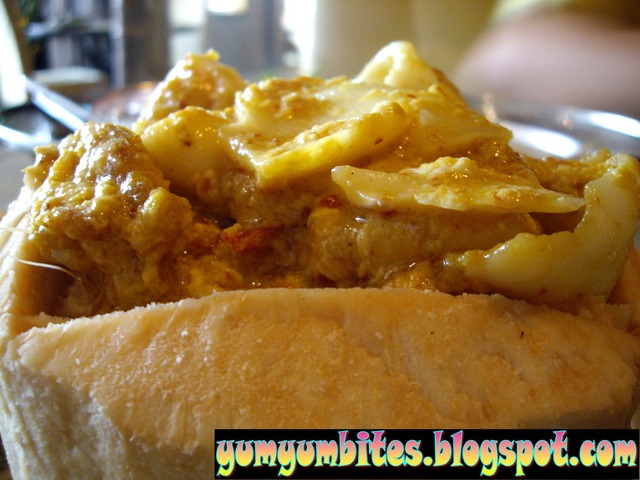 What I had in mind was the normal cube-sized otak-otak served on banana leaves; or with fresh coconut milk and that's why I could not feign my surprise when I was greeted by a whole coconut placed in front of me with prawns and coconut flesh sitting atop the coconut!
Yet another unique and flavorful combination; with fresh coconut flesh and creamy sauce enfolding the succulent prawns, squids and fish fillets.
With fresh seafood, who can say no to this?
My personal recommendation that this is a must try if you are here in Golden Triangle!
Deep Fried Spicy Soft Shell Crabs (RM22.00 for small serving)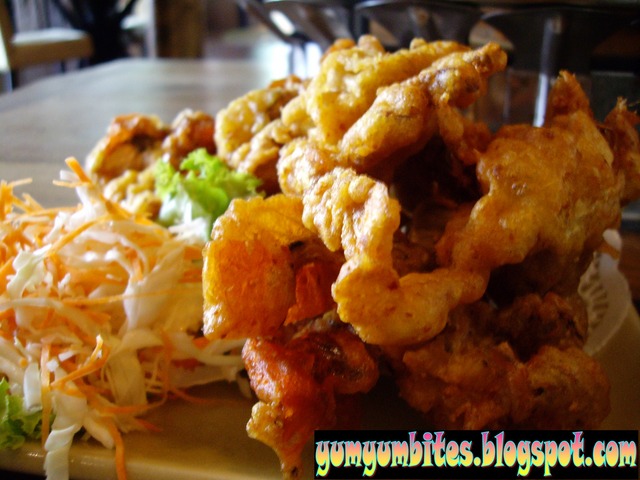 This was slightly soggy on certain parts, but overall, there is still a crisp texture tasted above the thin flour coating on the crabs.
The crab was also lightly marinated in spices before deep-frying.
Three-Flavored Prawns (RM38.00)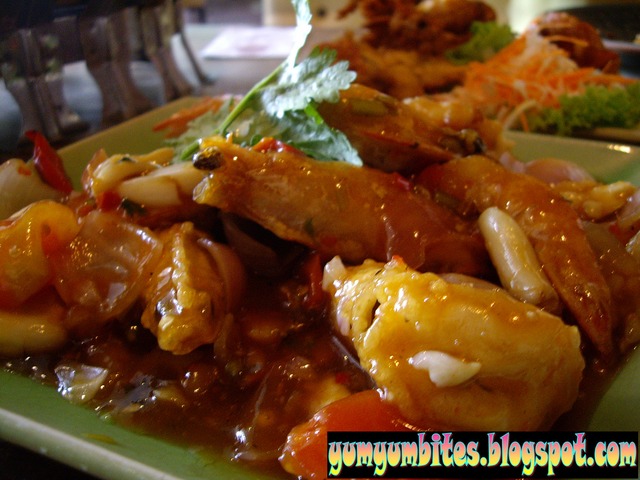 Sweet, spicy and sour tastes engulfed the big and fresh succulent prawns.
It is just like the other sweet and sour prawn dishes we ordered elsewhere but the prawns used here are just larger in size and definitely FRESH and sweet!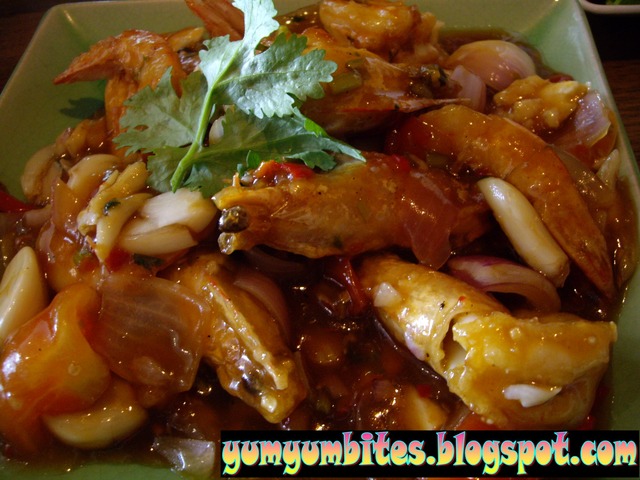 Served on its own, it is tantalizing and definitely whets appetites!
Spicy Laotian Fried Rice (RM13.80)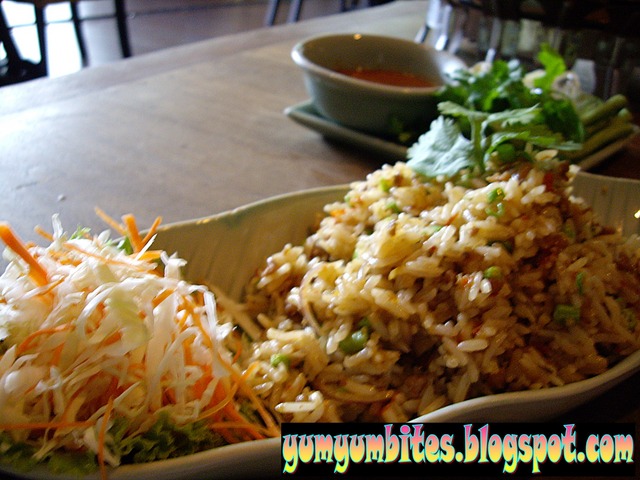 It is definitely a mistake to have ordered rice after all those huge-serving dishes, but it was not such a grave mistake upon tasting a bite of the simply bursting with spice and flavorful fried rice, courtesy of the Laos ethnic.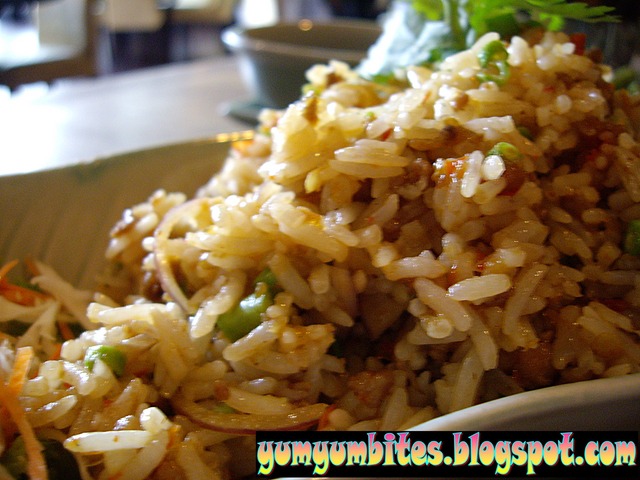 Too bad this dish was the one we were penalized for not being able to fully finish, and was charged the price of the dish afterward.
We were stuffed to the brim; thank God that I was not made to finish all my food, as I have company to help finish.
Nevertheless, we were still unable to finish the last of the fried rice, and since according to the rules which states that we need to finish before we leave, we had to pay the original price of the particular dish we cannot finish.
In our case, it was the fried rice, RM13.80 on top of the buffet price per pax.
The staff was kind enough to pack it for us after making payment.
Oh one thing, we did inform the management that we observed white ants(termites) on their wooden tables. Hope she understood what we were saying to her in English.
(We did notice that most of the staffs do not speak much English; maybe simple ones. They are mostly from their country of origins, I suppose)
It was a great experience to have tasted the three different Asian flavors; and at such a reasonable price.
The price may seemed steep, but it is not when you look at all the size of the dishes served and furthermore, the prices of the dishes on the menu are worth more than what we pay.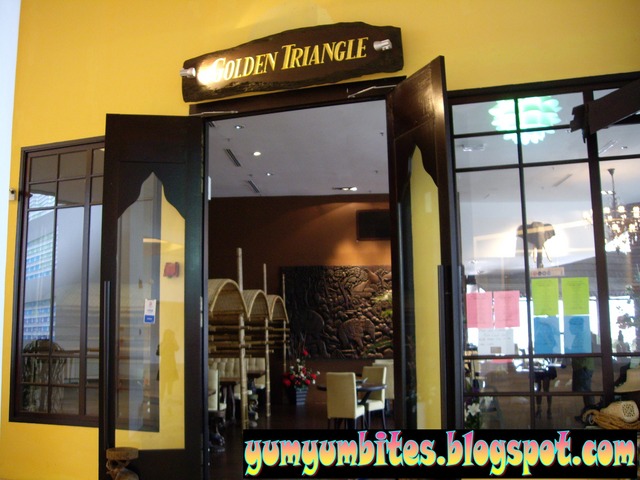 3F-22A, Queensbay Mall
Only thing is, make sure you have a big enough belly to stomach all that down though!
I remembered feeling full even until the next day!!