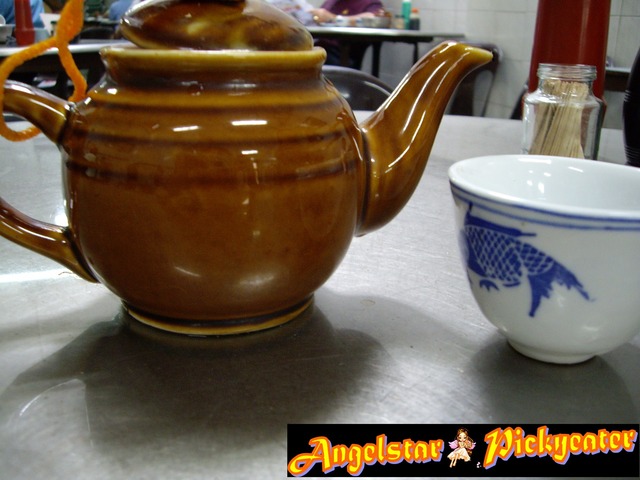 Yum Chou Cha or literally translated as Drinking early morning tea is frequently used to refer to having dim sum as breakfast since the tradition actually involves a slow enjoyment process of sampling small-sized bites of food along with a hot pot of tea.
(This may not be so true in a typical Hong Kong restaurant; particularly on a Sunday morning)
Dim Sum is a timely food enjoyed by most Chinese; and the longtime history of the Chinese culinary skills has produced a huge variety of these light dishes, through the creativity of the wonderful chefs.
Literally in Chinese, dim sum means "a little bit of heart"; which just describes these light food precisely.
It is hard to find a dim sum restaurant which serves really good dim sum; in terms of taste and quality, and of course, the pricing. At the same time, the environment to me is equally important, either the bustling noisy restaurants like those that we see in Hong Kong dramas/movies where trolleys are being pushed around with women shouting loudly, naming the food in the cart off their head, or the old-time restaurant with clumsily clad waiters with a pencil behind their ear and a towel on their shoulder as they pour you tea out of a large kettle.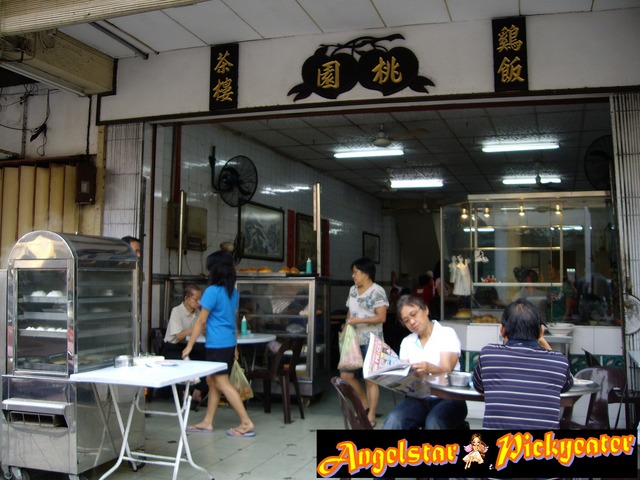 I found one such restaurant in Penang; and it is the all-time popularly known Tho Yuen; which gained her fame from the pastries (especially during the Mooncake festival).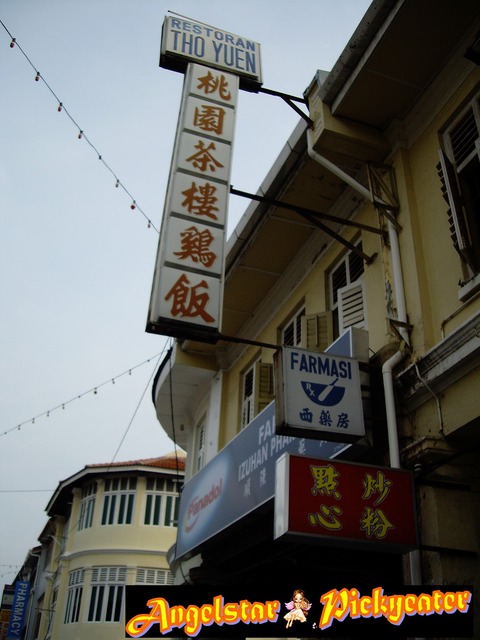 Of course, their servers; besides the old age, are no longer in those white uniforms but rather red T-shirts.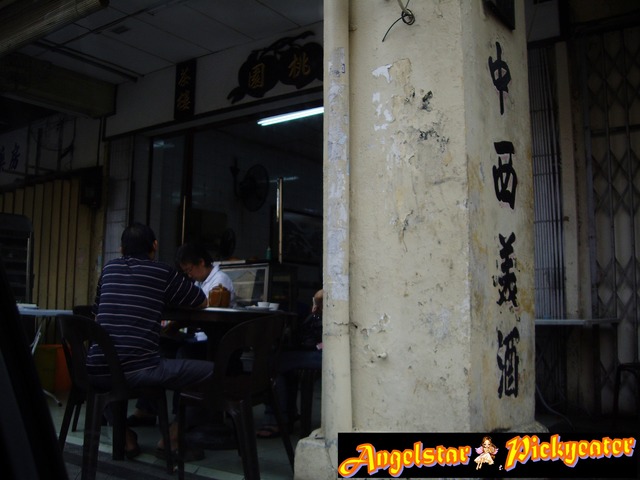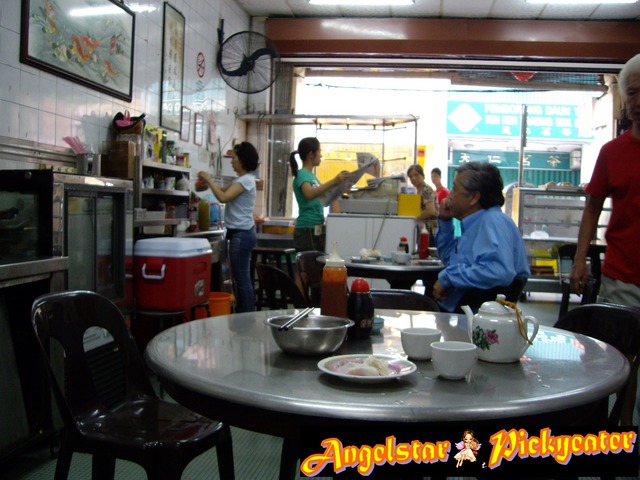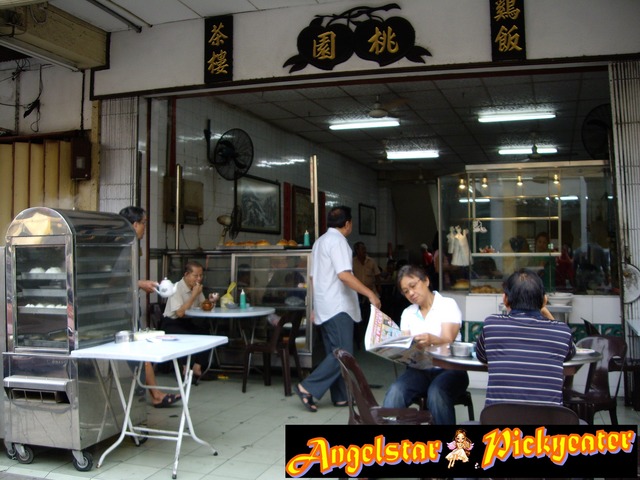 Housed in the pre-war shophouses along Cintra Street, you can expect to see an airwell or open space in the middle of the house.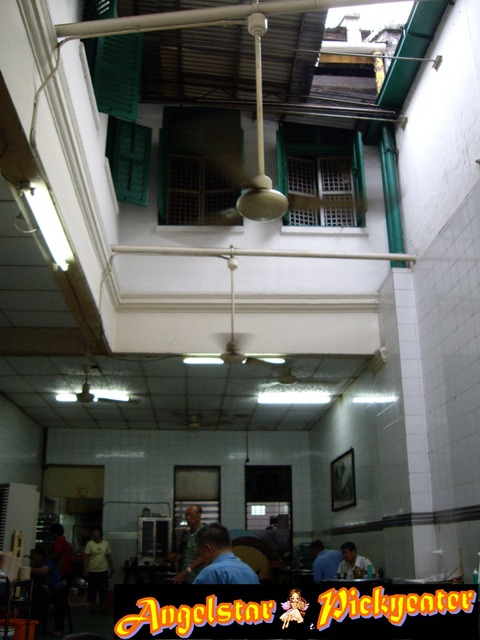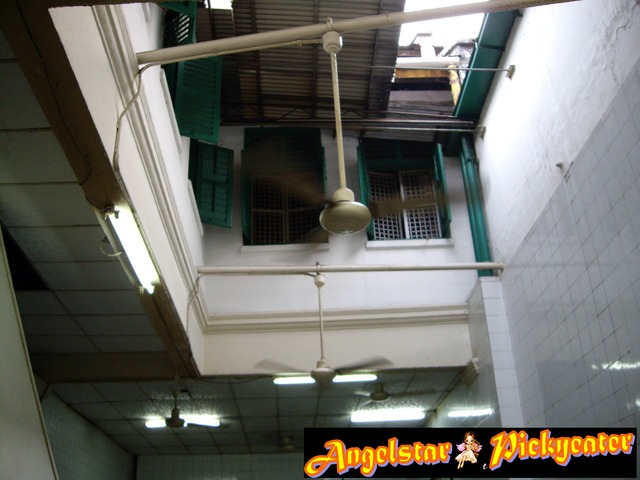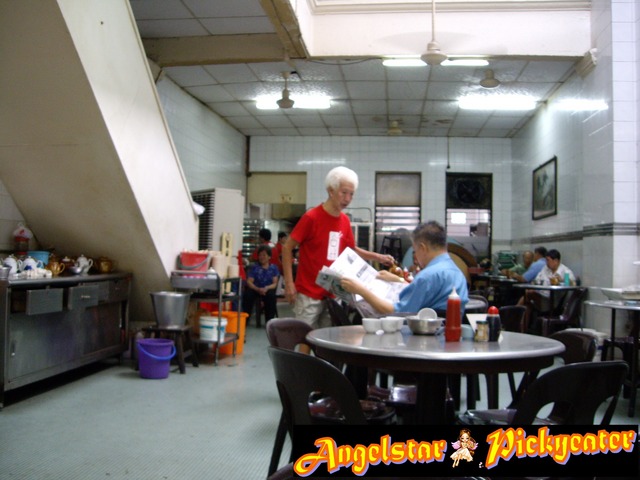 As usual, a dim sum restaurant is never complete without tea, and typically we start off with a sip of tea while waiting for the trolleys to pass our way with prospective food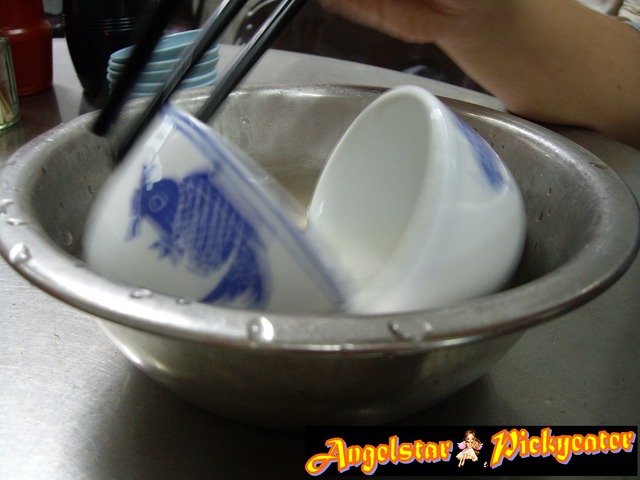 Ma Lai Kou (RM1.20)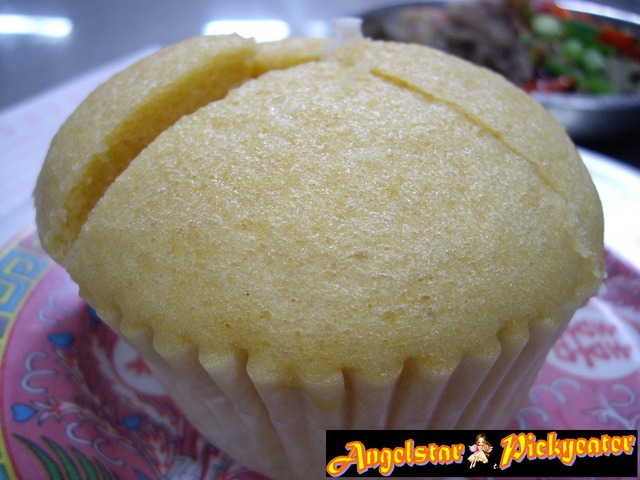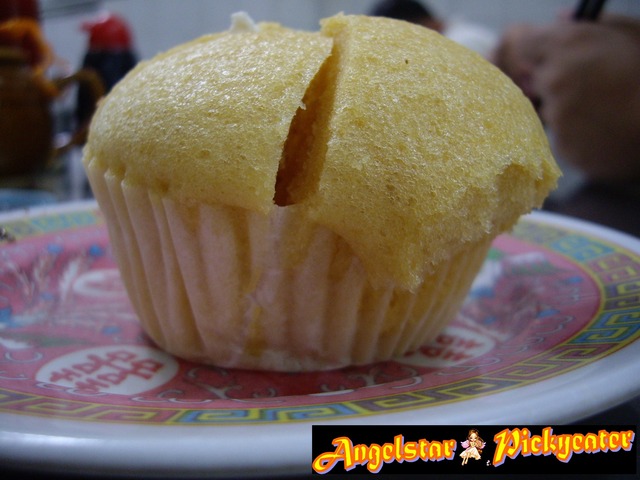 Molded in a muffin form, this light colored pastry caught my eye.
It was warm and fluffy, and had a very light fragrant scent. It was not overly fluffy but rather, it was compact and you could taste the ingredients as you take each bite.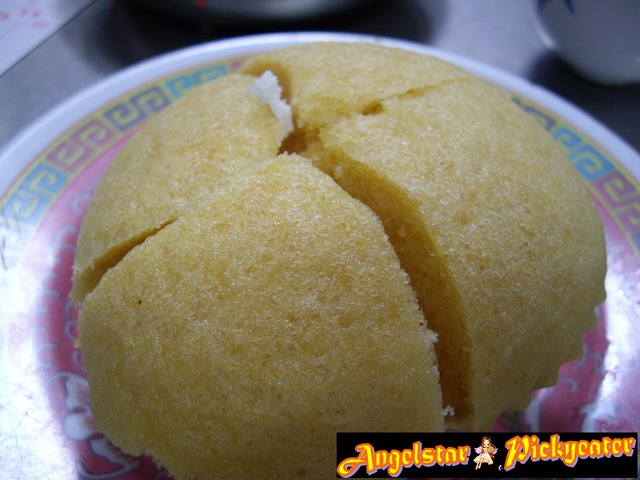 A far difference from the usual cake or bread where sometimes you feel like you bit into the outer layer of flour and then into 'air' in the middle (due to the rising flour:)
Fish-head (RM4.40)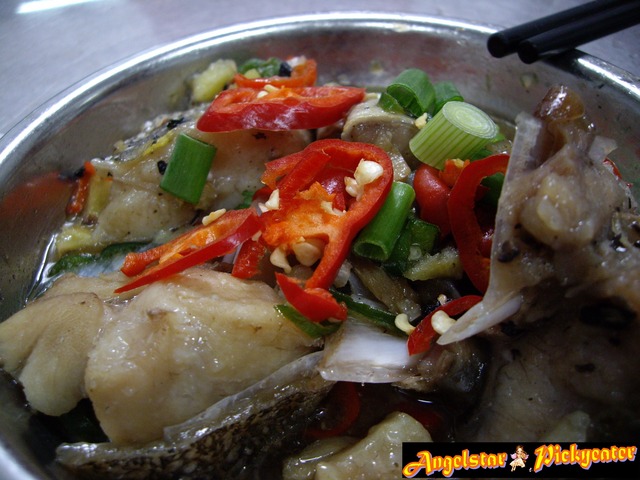 It was rather small in serving compared to the one I had in Red Tea Garden in Farlim; but nevertheless, the fish was fresh and full of flesh with every bite!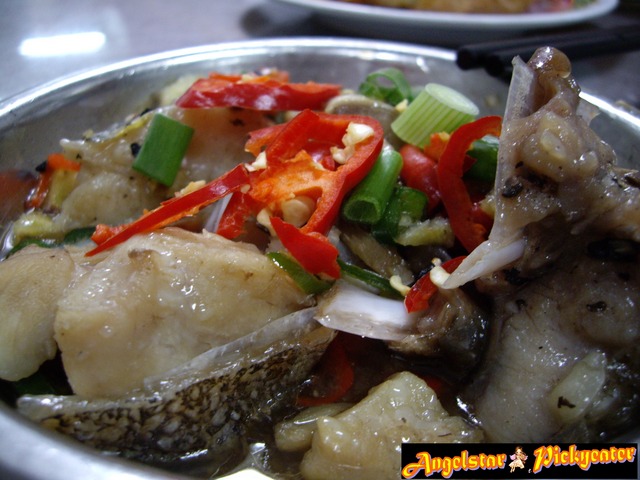 Not just merely fish head (or bones) but with the fish meat as well.
Only drawback for me is it's a bit too oily!:-(
Fried Prawn Fritters (RM3.30)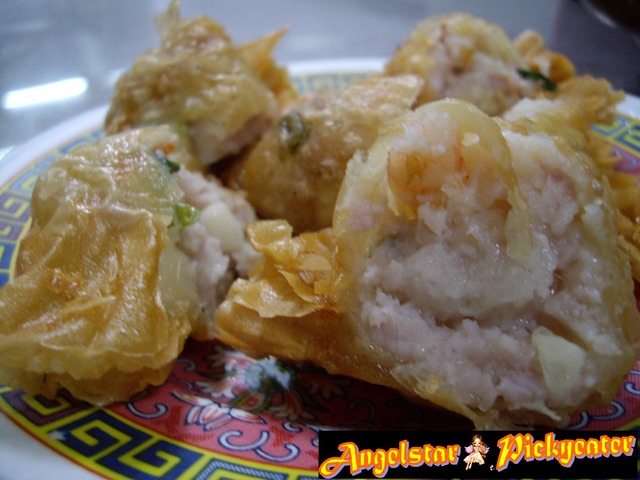 Not purely filled with prawns as I expected, this fritters had a mixture of blended meat with shrimps in it; and a similar version to the Loh Bak.
I find this overly priced though; as it does not even contain that much of a prawn.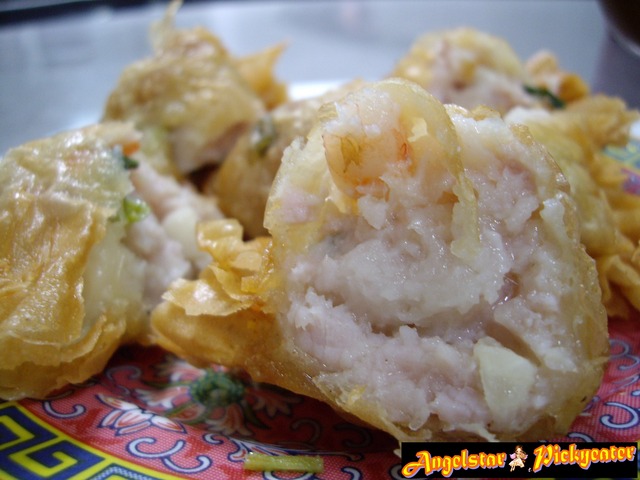 Siew Mai (Steamed pork dumplings) RM1.80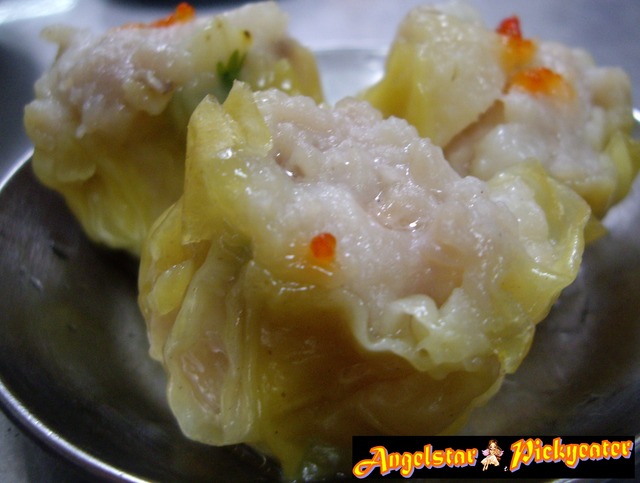 Of course, when one goes to a dim sum restaurant, the few prime dishes to order to test their quality includes Siew Mai.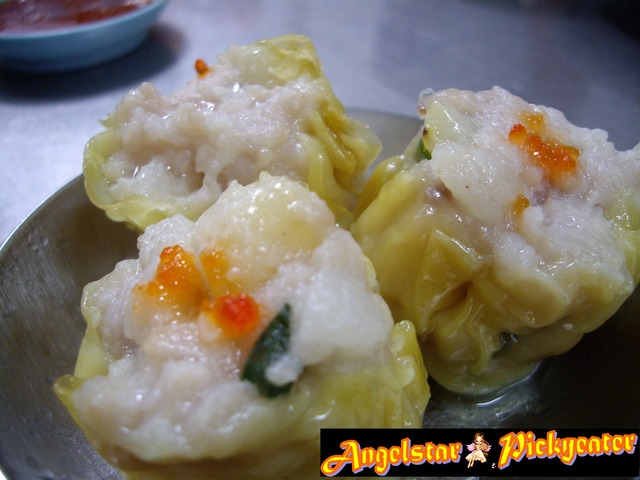 I have a Siew Mai fan to test out and compare it to the most famous Yong Pin Dim Sum restaurant which was reputed to serve one of the best Siew Mai.
This was also comparable to Yong Pin; in fact even better as it even had a pleasantly sweet taste due to the natural sweetness of the water chestnut chunks included along with the blend of pork meat inside.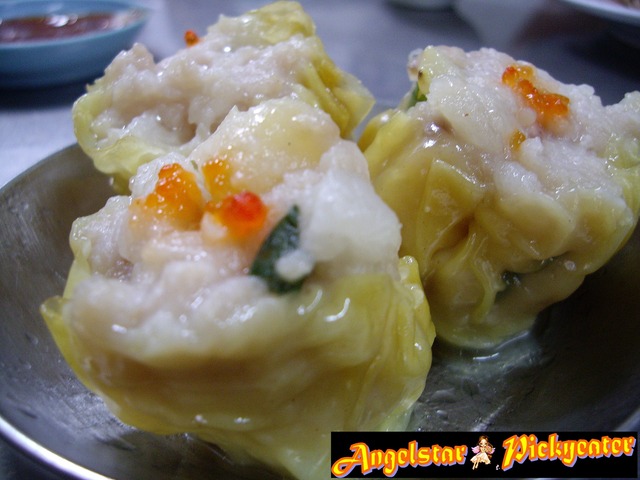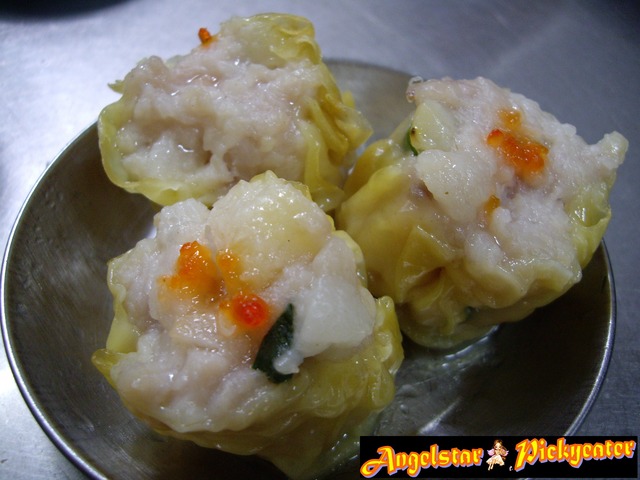 After Siew Mai, of course there is my favorite Har Kao (steamed prawn dumplings) - RM2.50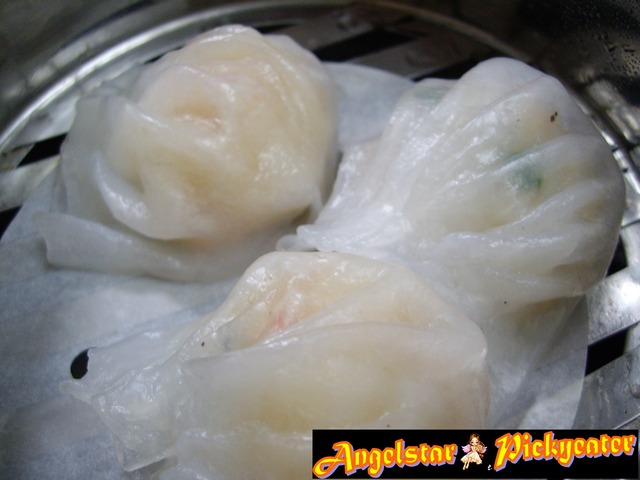 This is my must-have in new dim sum restaurants as I am especially picky when it comes to the delicate taste of this steamed dumpling.
The outer skin must be crystal-like, not only in the physical appearance but also the texture where it must be so thin that it could almost break, BUT the skill is to maintain that thin texture to hold the filling inside to give us that 'melt-in-the-mouth' feeling when you put the dumpling into your mouth.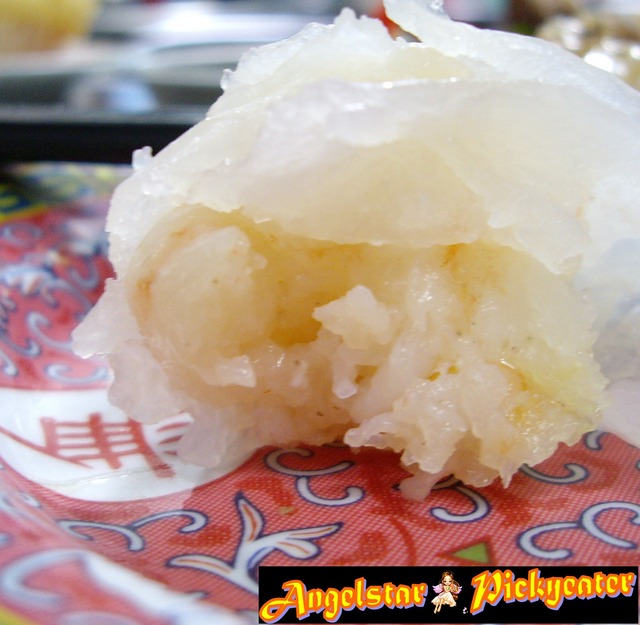 The prawns are fresh, but sadly, the outer skin was a bit thick and melted in an odd manner for my liking.
Sighs, maybe I am overly picky? :-P
Steamed Fish Balls (RM1.80)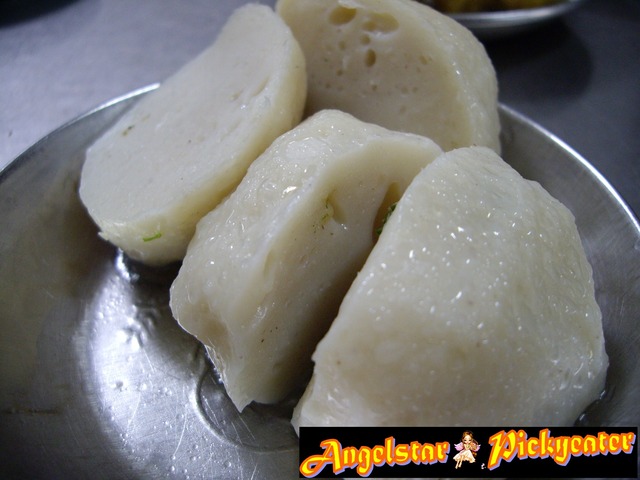 Now this is a little bit too oily for my liking; why does steamed fish balls have traces of oil atop them?
It is supposed to be steamed!
Anyway, taste wise, the fish balls were not too bad; and were pretty tasty. Not too bouncy or springy (like those that had too much of boric acid), but it was just dense and a delight to munch on:)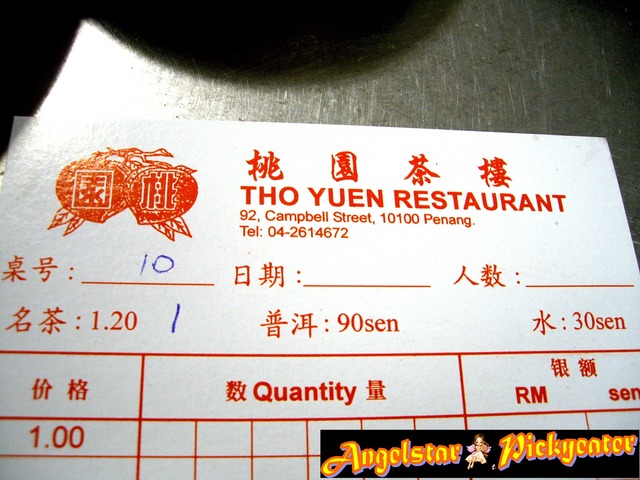 As we made our payment at the counter, I could not help noticing their trays of pastries near the entrance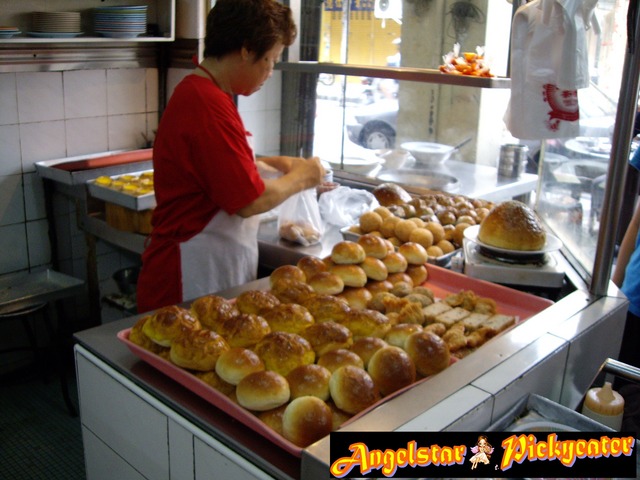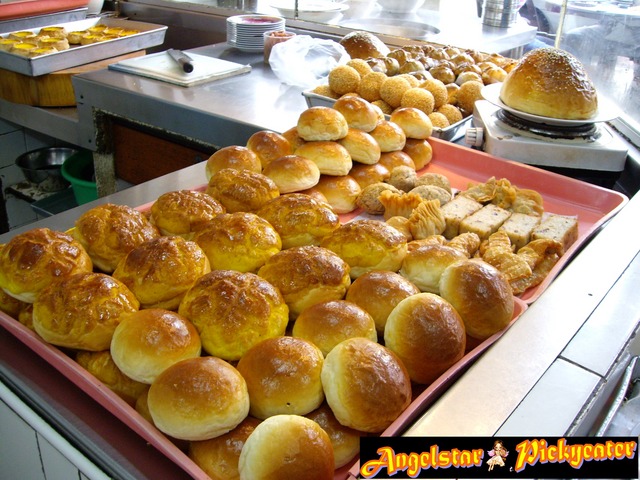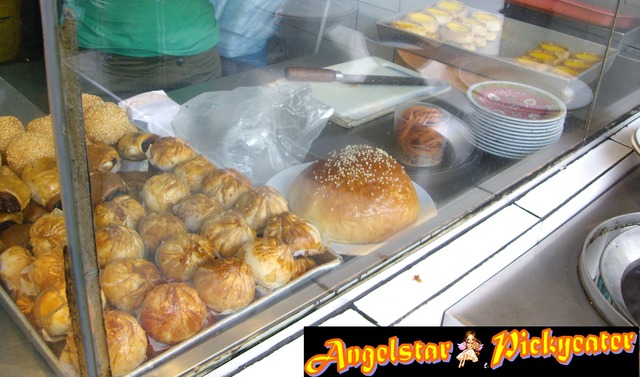 Their giant-sized Curry Chicken Bun; fresh from the oven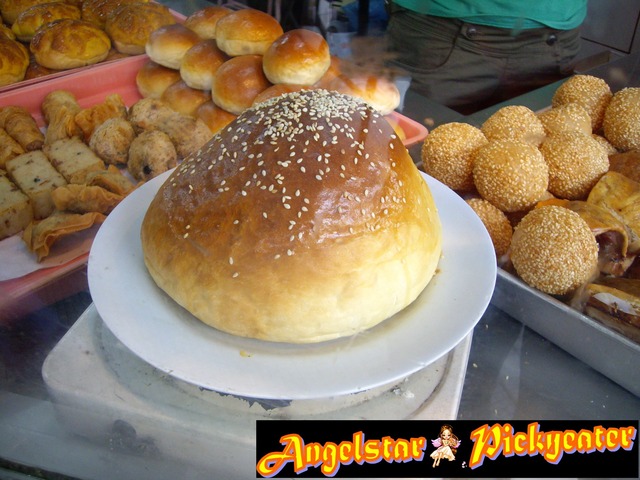 Not enough with the loot and eager to try their famous pastries, we doggy-bagged their egg tarts (RM1.20)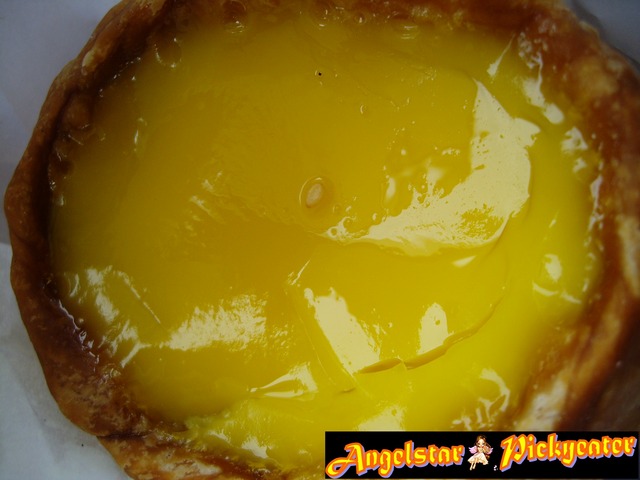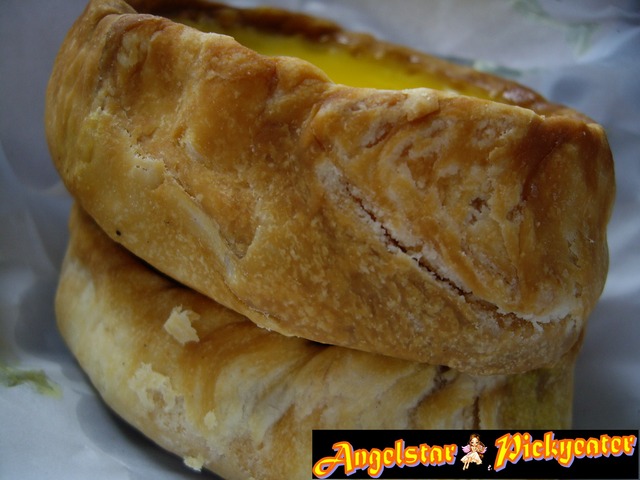 Uniquely crusted; it may look weird from appearance but true to their good old bakery skills, the egg tart had a rather crispy crust and a lightly sweet egg pudding in the middle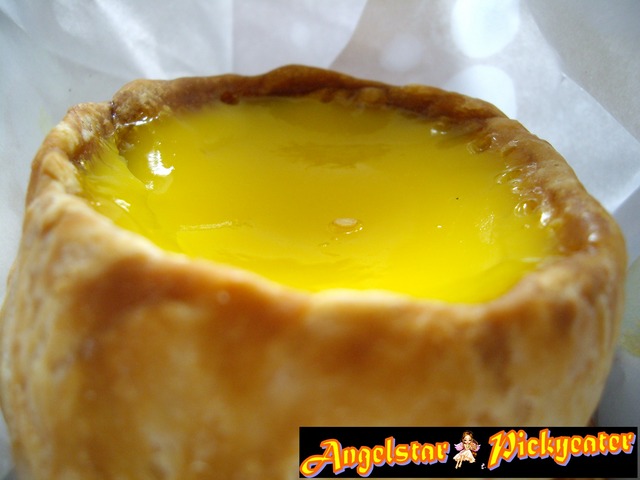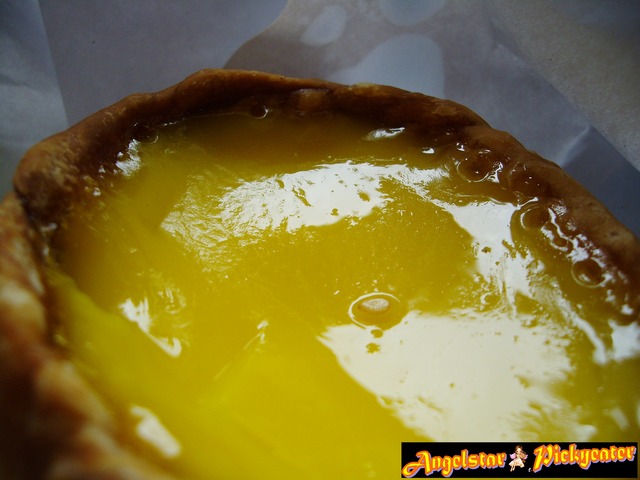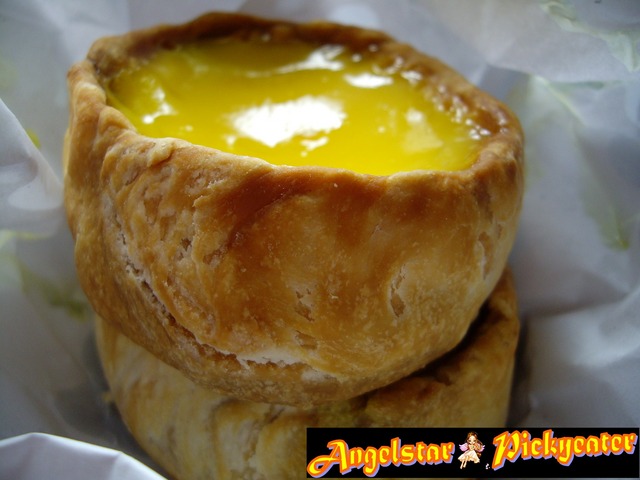 Overall, the food here is not too bad; and pricing was really reasonable.
They serve in rather small quantities on the trolley compared to those mass productions in other restaurants; perhaps they want their dim sum and pastries/steamed buns to be fresh and hot as they go in rounds on the trolley. I briefly recalled that this was the dim sum restaurant my aunts used to bring us when we were in Penang during the school holidays (when we were still little kids:)
This is definitely a unique and traditional dim sum restaurant which should be preserved to the end of time, don't you think?
Want an egg tart?