When one speak of Bukit Tambun, one does not think of the little fishing village and the peaceful life led by the villagers there, but the image of fresh and lovely seafood cooked to perfection comes to mind almost instantly!
Bukit Tambun is a little town a few kilometres away from Juru and Penang Bridge, which is home to the many seafood restaurants which have mushroomed over the years, supplied by the fresh seafood they catch with ease out in the sea or within their own breeding ponds.
It is a name not unkown to even foreign tourists, who flock to this place all the time, crowding it along with the locals especially on weekends and long holidays.
Despite the varieties of the restaurants available here, this little town is always busy and packed with hungry seafood lovers on weekends.
If you take a turn to the right after exiting the Bukit Tambun toll and go all the way straight to the end, you will be greeted by a narrow street and two restaurants; one by the name of Gee Seng.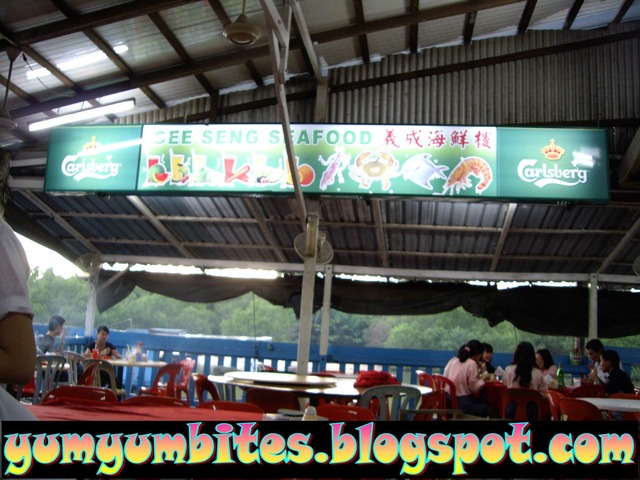 This restaurant is built on stilts on the muddy groves out there where you are facing the view of the groves as you enjoy your meal.
(For me, it's not exactly an appetizing sight; especially when the flies make their appearance, and of course, the smell from the groves which is not close to pleasant)
My friends who seem to frequent here, made the orders and we are entertained with a full table of almost every creatures from the sea, all cooked and dead for our feast.
I refer to these as the Spiky Shells (RM8.00) and I just couldn't bear to taste or touch it.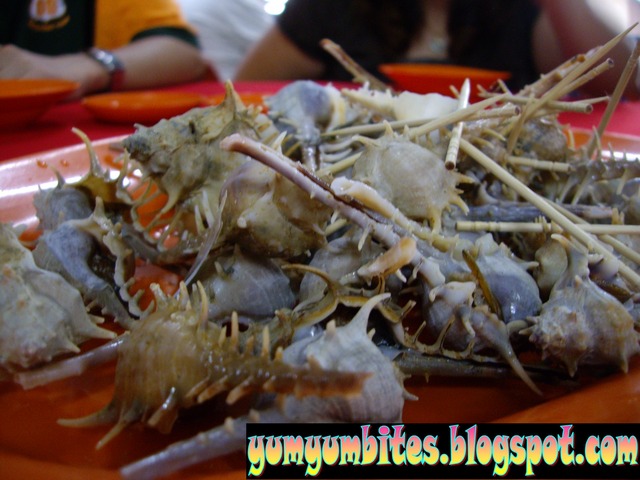 Yet, my friends will never fail to order this each time there is a seafood meal.
It goes well with the chili sauce, they say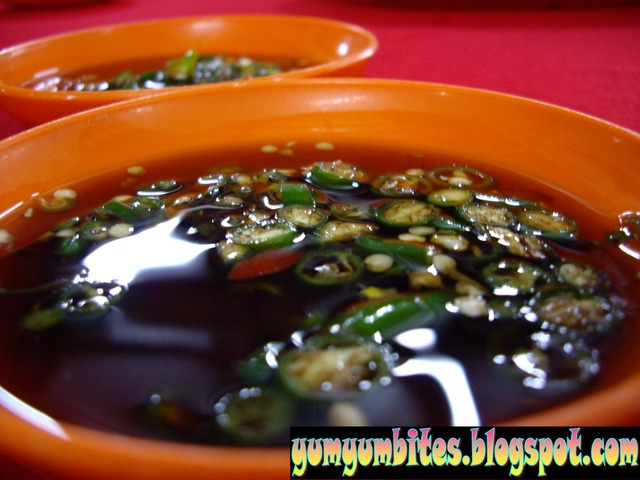 Steamed baby octopus (Tu Bo Seng in Hokkien) at RM8.00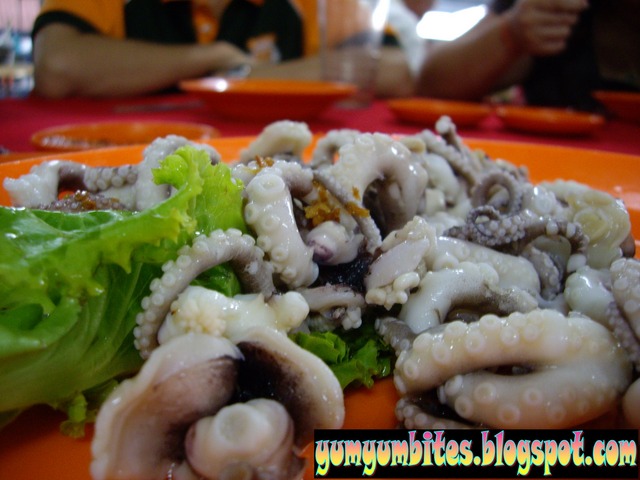 I am not exactly a fan of these either; somehow it gives me the creeps when I see those bubble forms on the texture...eeeee
Nestum prawns (RM20)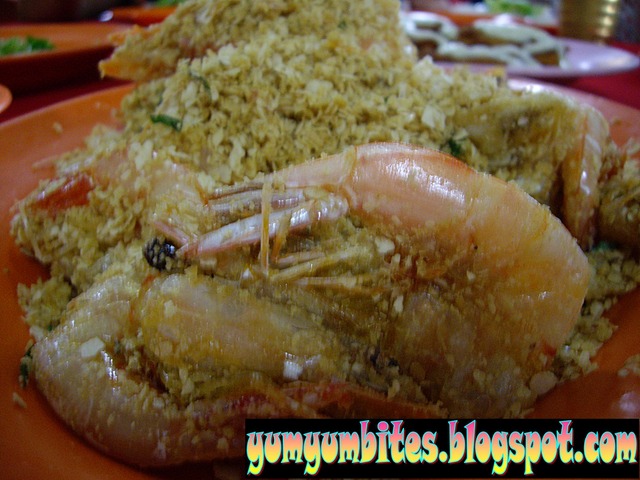 Huge and juicy prawns; sorry for the blurred image, as I had to take it in a hurry!
I find this a little bit too oily, but the prawns were really huge and fresh!
Deep fried squids (RM8)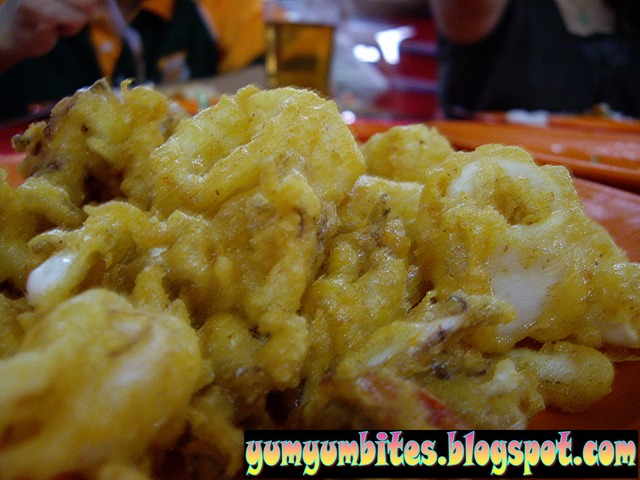 Another oily variant of squids; but somehow this is the favorite of all when it comes to seafood.
It appears without fail on almost every table; in whichever seafood restaurant I go to too:)
The next dish is something a friend of mine recommended;
Deep fried Cruellers/ Yaw Char Kuai (RM10)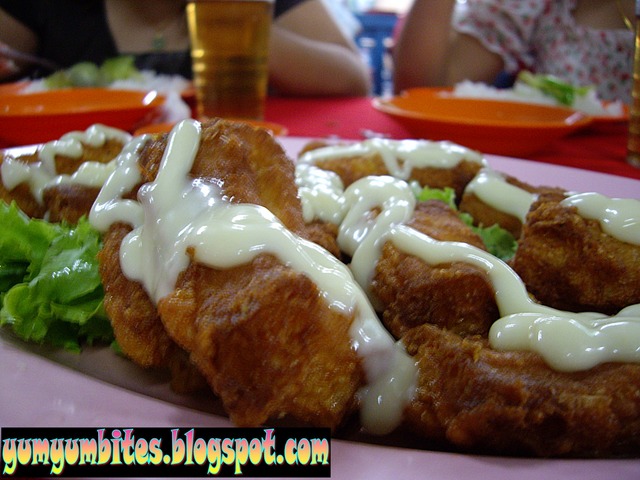 Adorned with mayonnaise dressing, these are not exactly the flour-based cruellers you have with your bowl of soya bean, but these are stuffed with fish pastes.
It was actually good; and tasty, that one just can't seem to get enough of it.
An intermittent dish of green vegetables in the form of stir-fried brussel sprouts (RM7) can help to balance the meal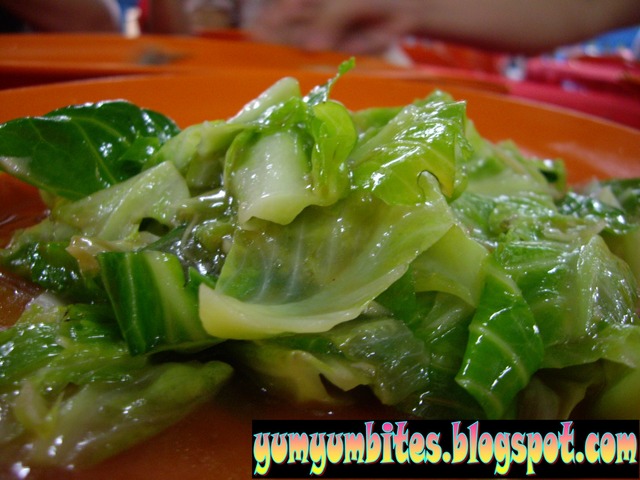 Another dish that no table is without is crabs.
Served with chili sauce; the sweet and sour taste will definitely heighten your appetites!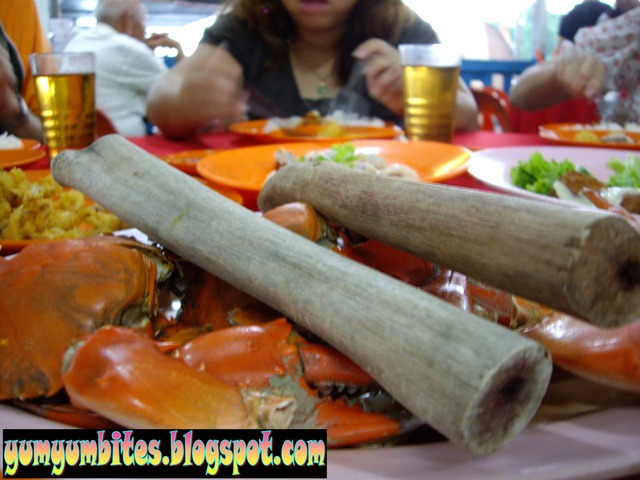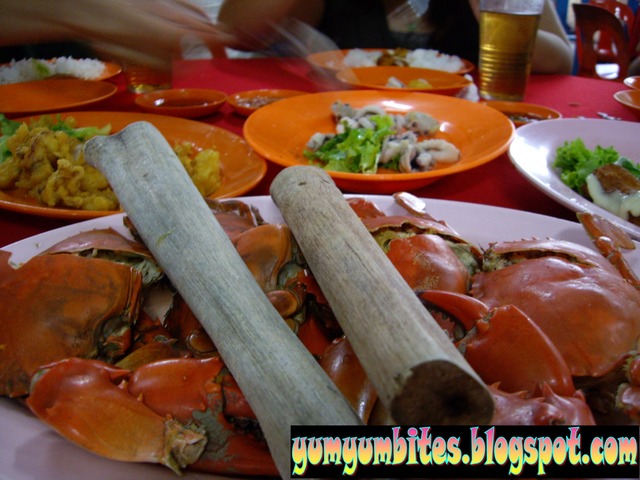 They served us 4 crabs; and cut it into half, to make it a half of a crab for each of us.
At RM26+ for this, I find this not quite as good as what I tasted in Teluk Kumbar.
Finally, steamed garoupa fish, the winner and the highest priced dish for the night.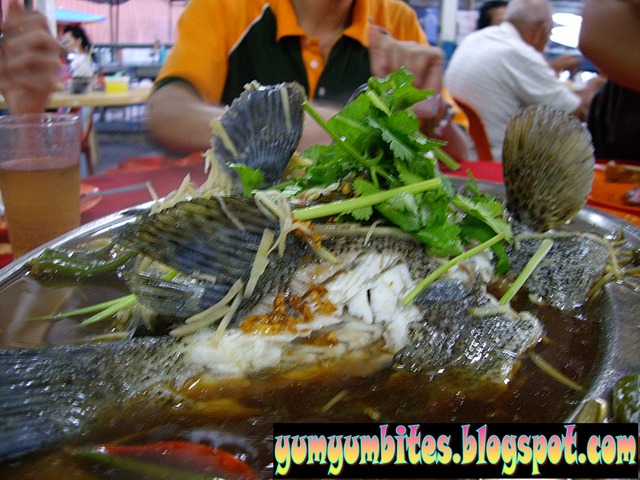 At RM60, I find this a little exorbitant for a seafood hut like this!
For the price, one would have expected the fish to be perfect, but sadly, the fish was slightly too large and the flesh was not tender but rather, overcooked.
The flesh was harsh and lost its taste after the long hours of cooking, too bad.
To brush the palates after such a high-cholesterol meal, the gang decided to indulge in more sinful stuffs for desserts.
Fried Ice-cream (RM8)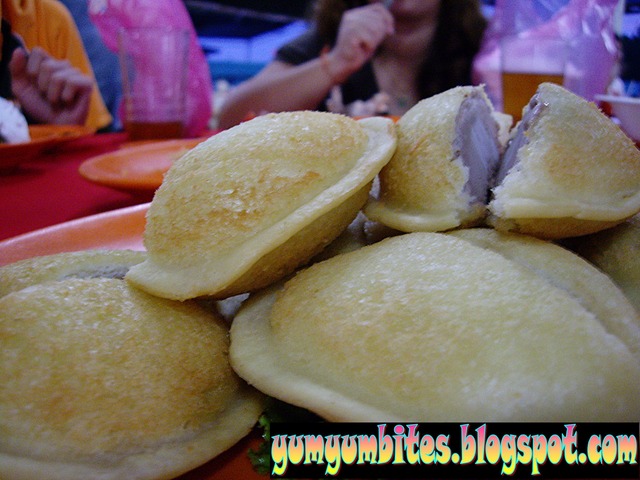 I am sure no one is stranger to this weird and yet delightful delicacy of a dessert.
Of course, everyone also took home a box of konnyaku jelly priced at RM10 for 3 packs for their treats at home.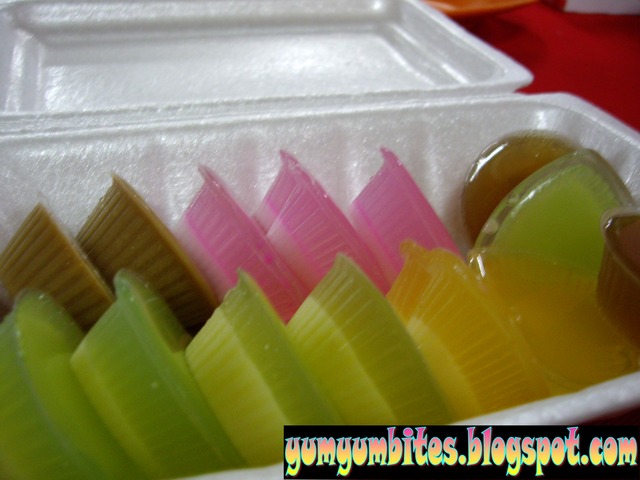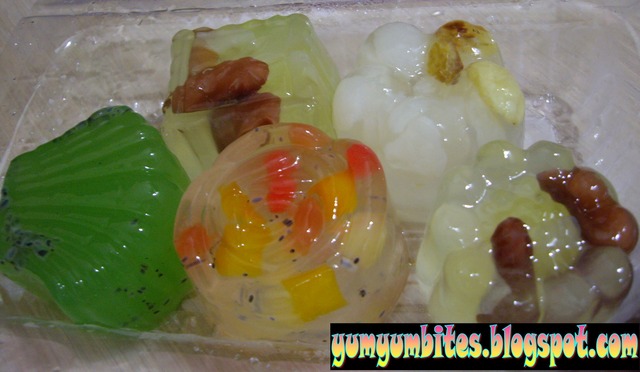 It was overall a really sea-ful meal, but I must say that I personally preferred the seafood in Teluk Kumbar as I felt this place has given way to the tourists and are not really that reasonable in terms of the pricing and the tastes anymore.
I heard about the Pantai Bersih seafood which I have yet to try, anyone game for it? :)