(
continued from previous post
)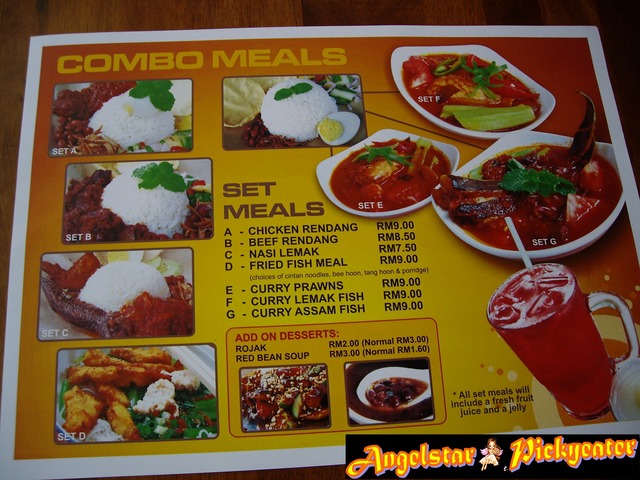 Ivy's Kitchen offer combo set meals ranging from RM7.50-RM9.00; with a choice of six sets and an option of adding a dessert of your choice at a discounted price!
i.e.:
Rojak at RM2.00 (normal price: RM3.00)
Red Bean Soup RM1.60 (normal price: RM1.60)
All sets come with a fresh fruit juice of your choice and a jelly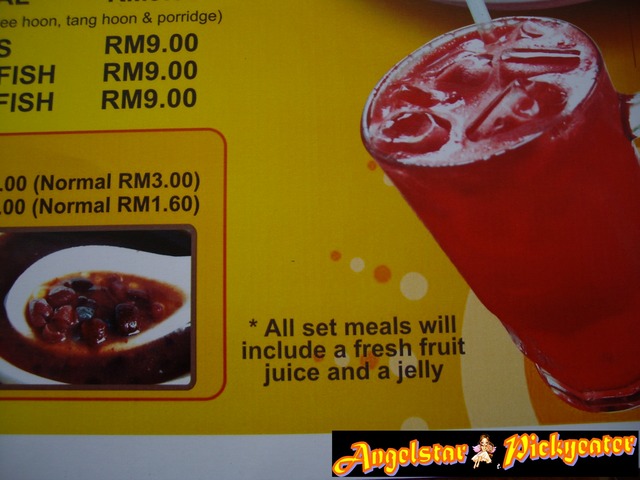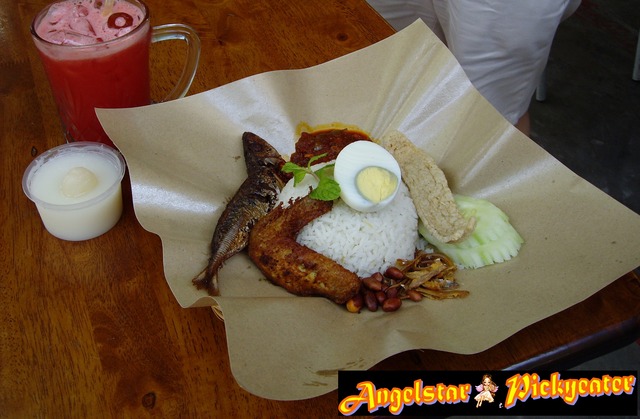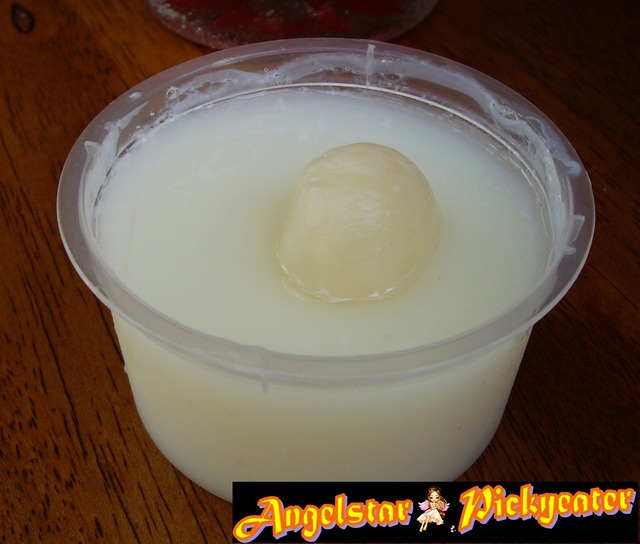 Combo Set A: Chicken Rendang (RM9.00)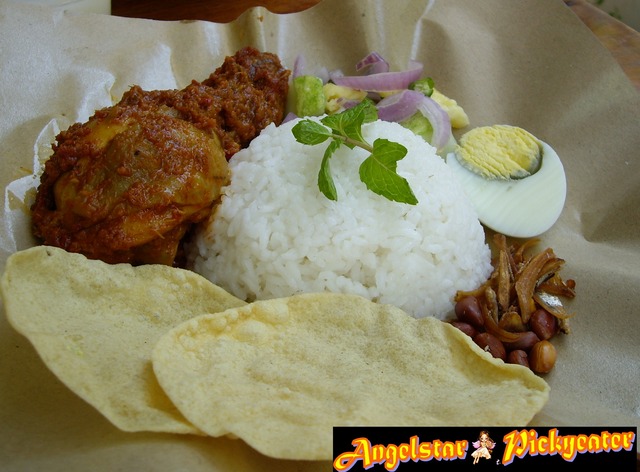 The set comes with a piece of rendang chicken, with a half of a hard-boiled egg, papadum, fried anchovies with roasted groundnuts (kacang putih) and a small serving of fruit/vege salad on the side.
The presentation of the meal is complete with a mint leaf garnishing atop the white rice.
Combo Set B: Beef Rendang (RM8.50)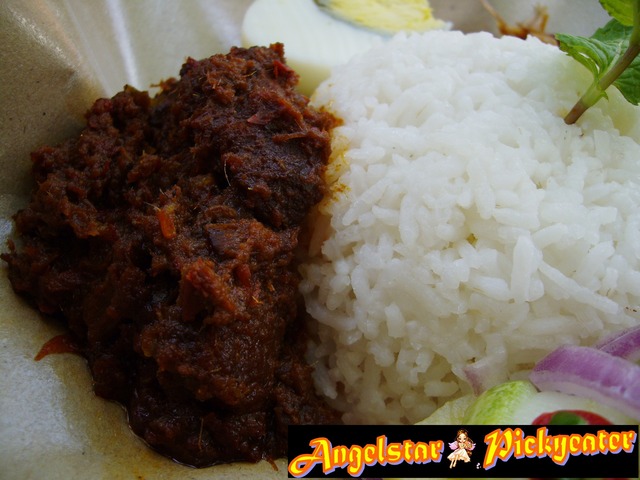 Combo Set C: Nasi Lemak (RM7.50)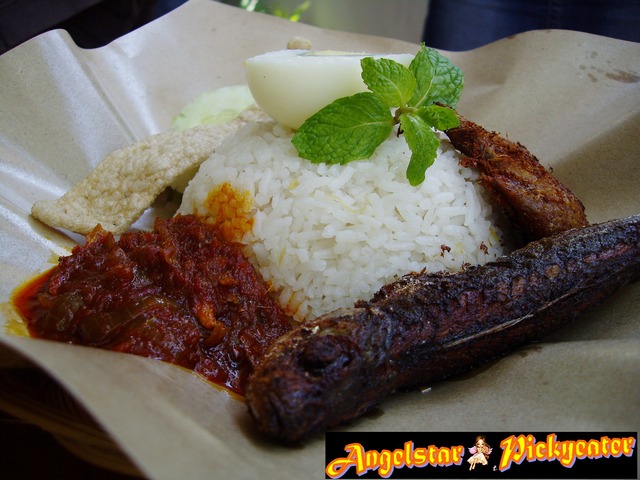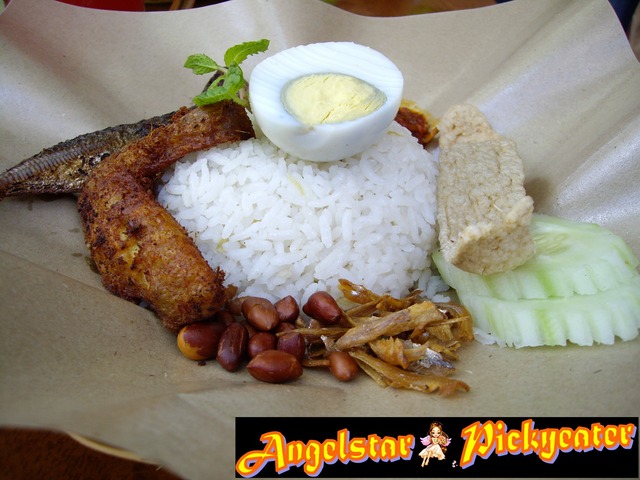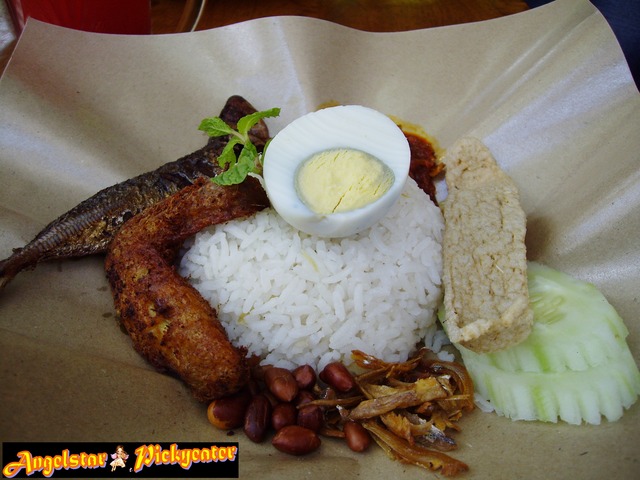 The rice was exceptionally creamy (which is for granted anyway, since it was already specific that it is nasi lemak or literally translated as creamy rice)
Their version of nasi lemak serves both fried fish and fried chicken; besides the spicy hot sambal, keropok and fruit/vege salad.
A very versatile combination indeed; with both choices; people like me who prefers fish will not be left out when ordering the nasi lemak.
Another note, their sambal was really spicy, and it just reminds me of those old school nasi lemak sambal served by our Malay counterparts.
Their anchovies are really crunchy; fried to perfection to give your cheeks and facial muscles that much-needed vigorous exercise as you munch on it.
If you decide that the small side serving on your meal is not enough, you can always order the additional serving at the following prices:
Kacang Goreng/Papadum/Ikan Bilis goreng/Keropok RM0.70
Sambal Ikan Bilis RM2.00
Plain nasi lemak/white rice set RM5.00
Combo Set D: Fried Fish Meal (RM9.00)
(Choices of cintan noodles, bee hoon, tang hoon, porridge)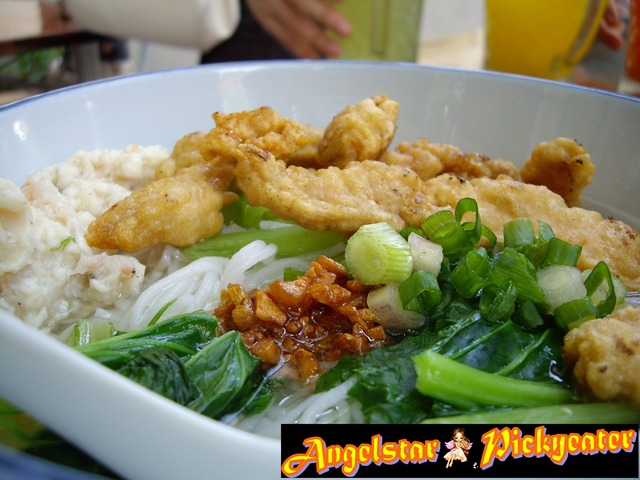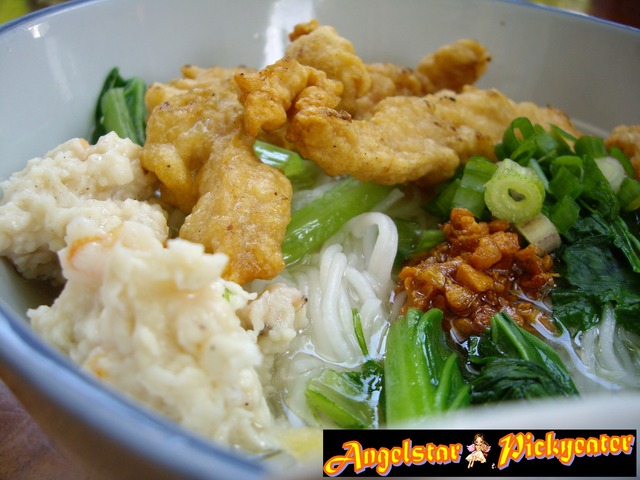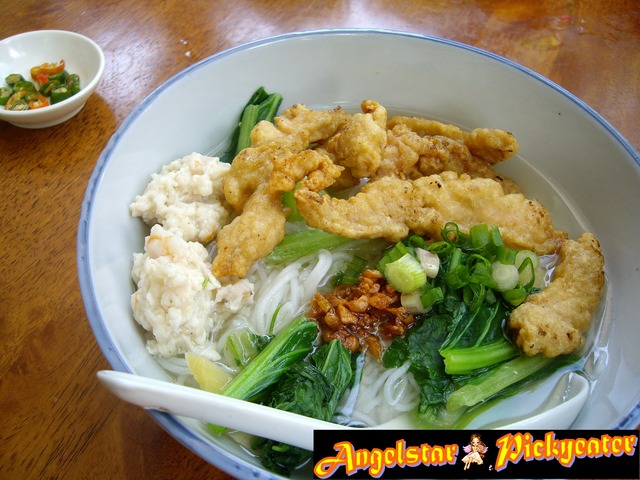 We were served the bee hoon version with the fried fish fillets and also a few handmade chicken with shrimp balls.
The soup was really plain, and without a trace of oil, which just suits me! =)
Healthy indeed; but I personally felt they should not have included the chicken shrimp balls, it just makes the whole idea of the fish bee hoon weird (for fish-lovers like me especially!)
The fish was slightly salty and a little over-fried for my taste.
The following three sets are what I would call the 'Curry Sets'
Combo Set E: Curry Prawns (RM9.00)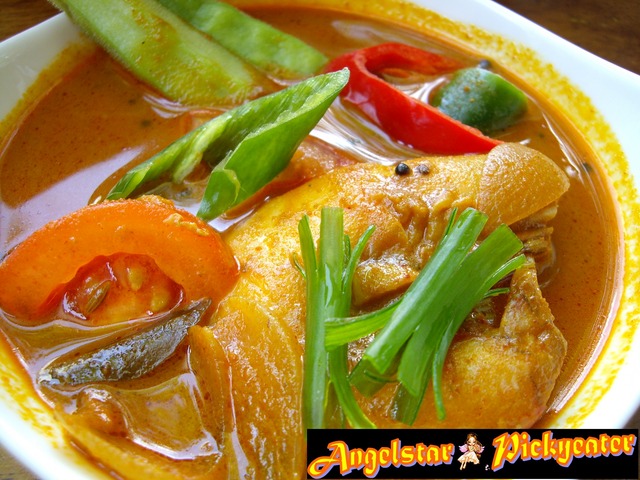 Combo Set F: Curry Lemak Fish (RM9.00)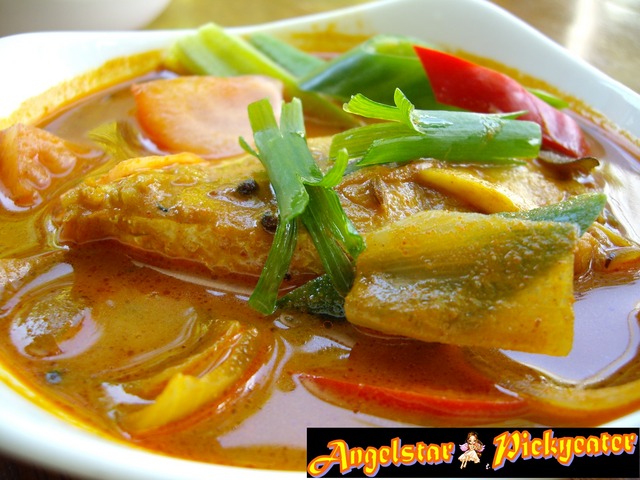 Both the curry from set E and F are the same; and they are similar to what you would get from the Indian curry version.
I find the curry a little too heavy in the powder scent; and the taste as well. The fish in the set F was not too bad though.
Combo Set G: Curry Assam Fish (RM9.00)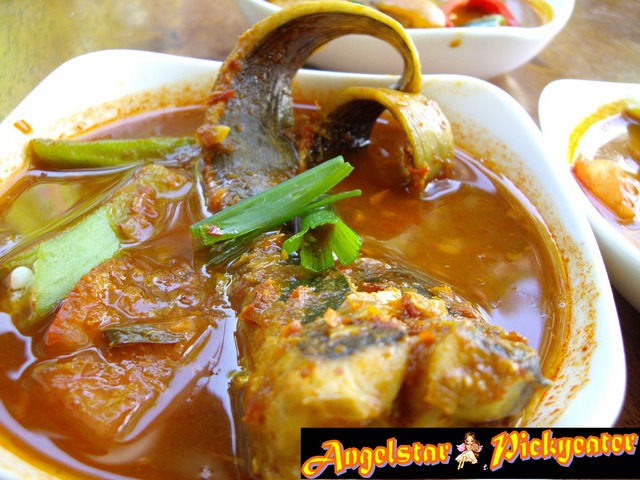 The fish used in this set is the sting ray fish, and the curry is cooked ala Assam style.
Sour and fragrant, this assam curry suits my taste bud best! It tasted like the Nyonya Assam curry =)
All sets from E,F,G comes with white rice as well, of course!
With an exception to Set C which comes with the pre-fixed watermelon juice, the other set meals A,B,D,E,F,G come with any fruit juice of your selection
Choices of fruit juices (normal price at RM2.20)
Carrot Juice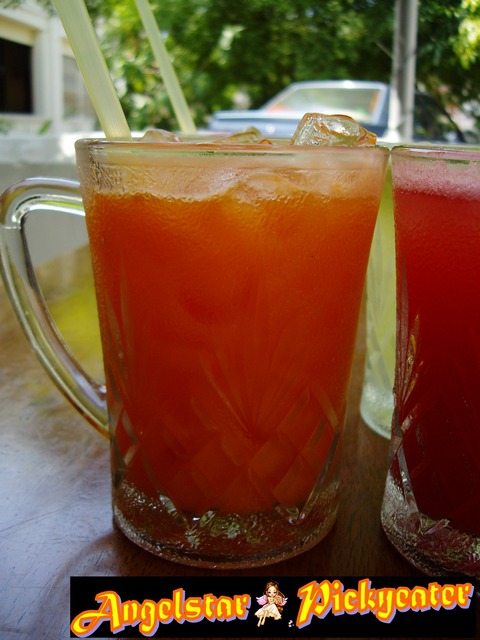 Watermelon Juice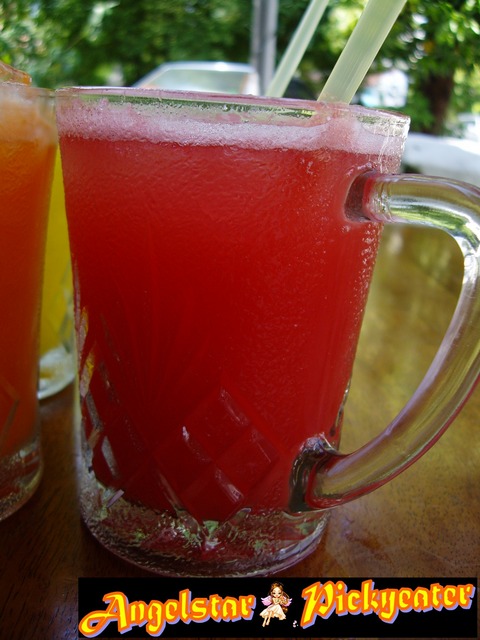 Pineapple Juice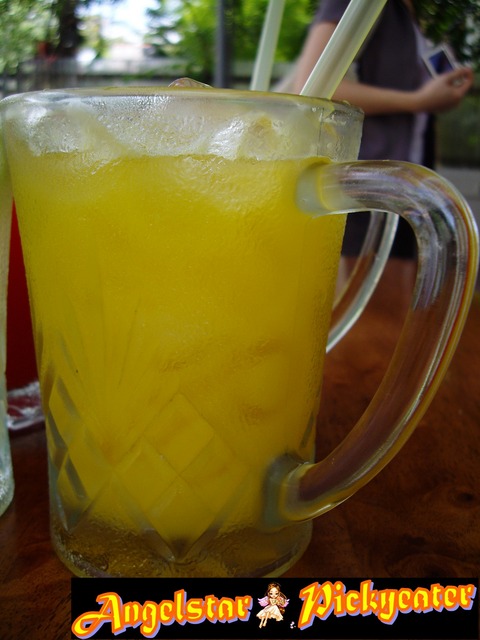 Apple Juice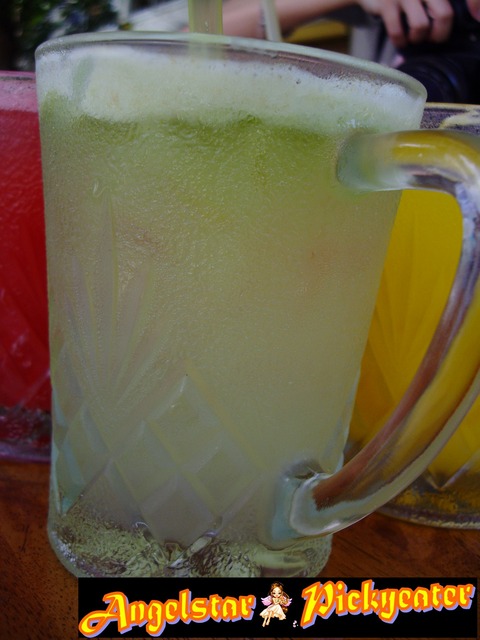 Besides, you can also opt for a combination of fruits when you order their fresh fruit juices for an additional of RM1 per fruit
i.e: Carrot+Orange Juice
or you can go for a cooling and refreshing combination of cucumber with mint!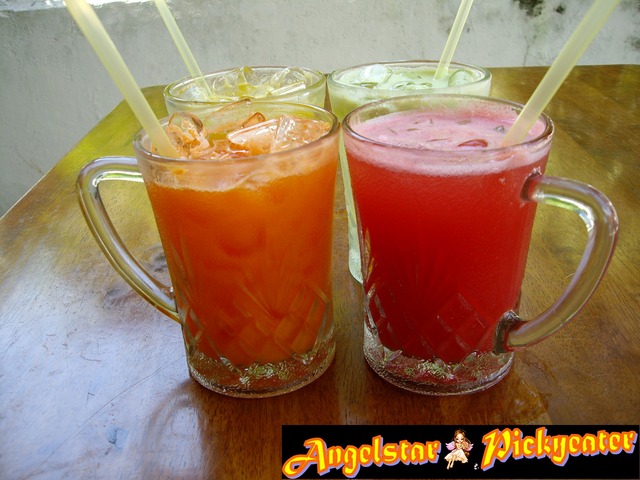 We were lucky to be treated to such a wonderful array of juices with such delightful colors!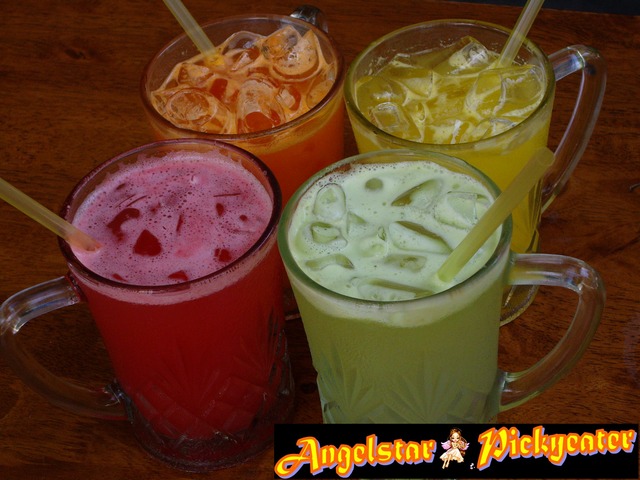 Other choices of fruit juices are ambra sour plum, starfruit, cucumber, ambra, orange, and honeydew.
To be continued to the other local delights...stay tune...