Vietnamese food indeed is rare in this little island and most of the locals have come to live with the fact that it can only be found in the capital or via a cheap flight on Air Asia to the country itself.
Before you get that boarding pass or your passport, halt your steps as the Vietnam cuisine has landed on the island; right smack in E-Gate and facing the coastal highway.
Start getting used to wooden chopsticks and spoon!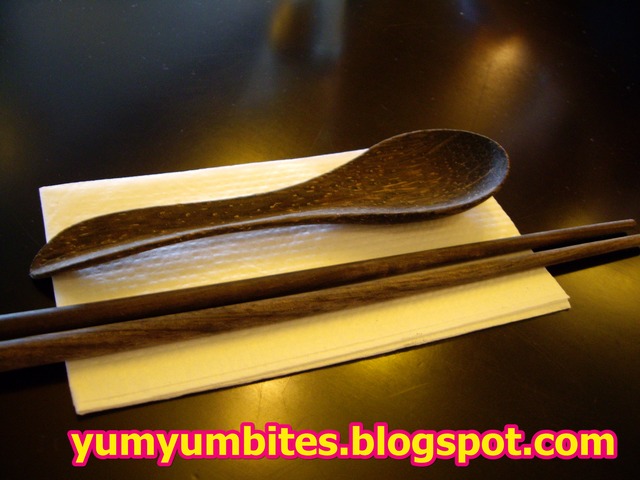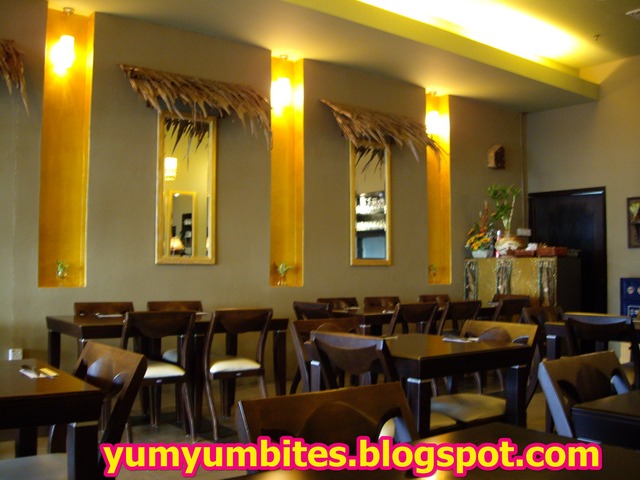 Miss Saigon is our new Vietnam attraction here in the Pearl of the Orient; maybe it's not that new anymore as I believe this restaurant has been here for a couple of months.
However, I am not sure how long they will stay as I've noticed the high turnover rate of the shops here.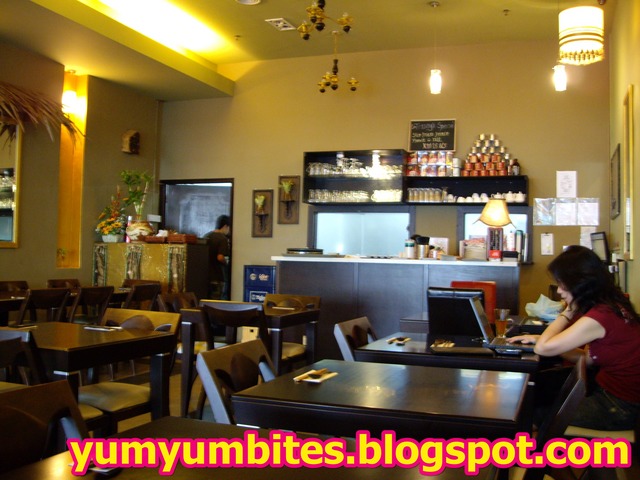 Their menu is extensive in their introduction to the appetizers and specialties.
Look out for the recommendation which is marked with a little leaf beside each dish
For instance, the special wrapped catfish in pandan leaf served with spiced rice (RM18.80)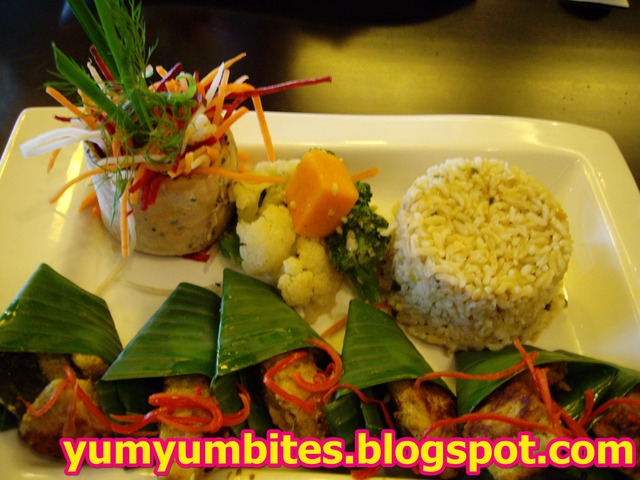 There are about 6-7 sliced portions of the catfish wrapped singly in their own comfort of their pandan hut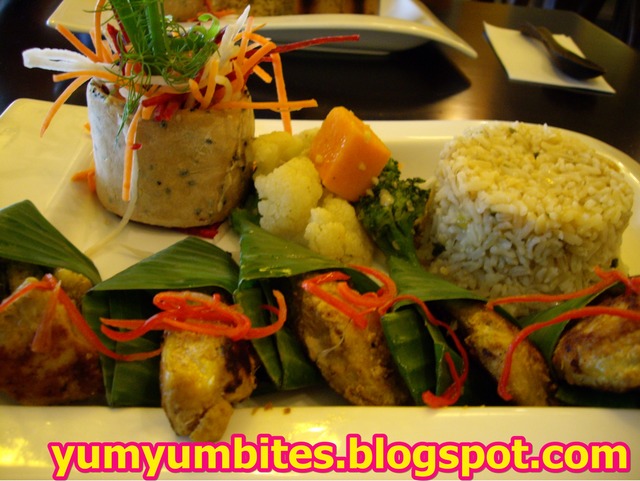 These wrapped fish are garnished with red slices of capsicum.
It was slightly oily but the fish fillet were marinated with some spices before the wrap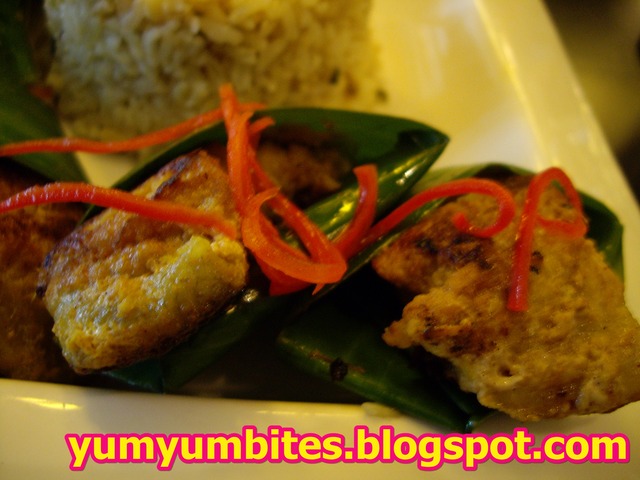 I did find it rather unique, and not too bad in taste.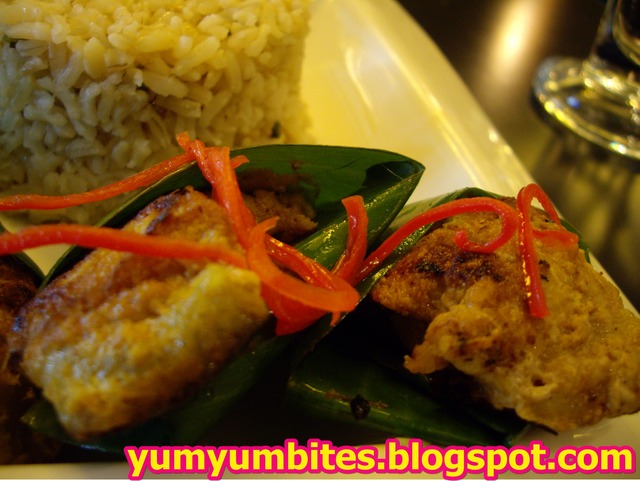 The rice had a tinge of spices used in the cooking process; but I found it rather dry and bland though.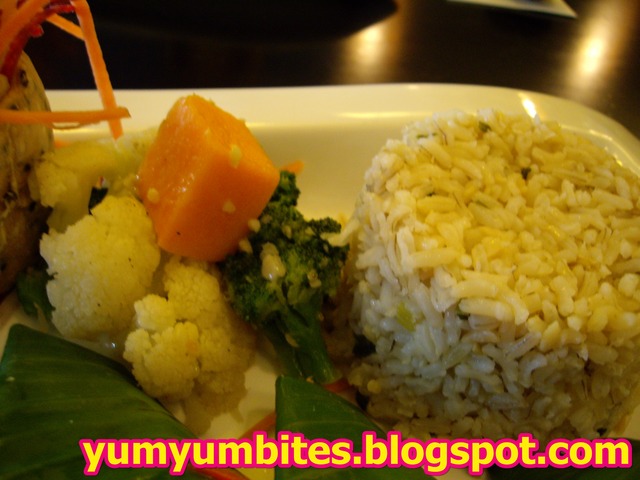 The vegetables, on the other hand, were really fragrant with the diced garlic used in the stir-frying.
For meat lovers, you can try their beef in bamboo set (I can't remember the name though) priced approx. RM16-18 as well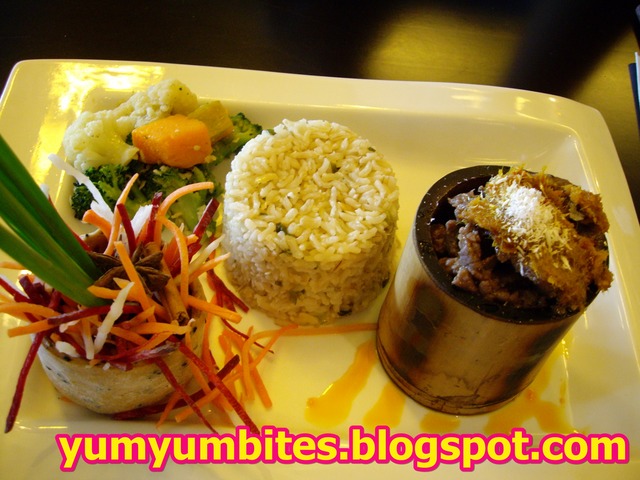 The beef were uniquely marinated with some thin coconut slices and placed in a bamboo brisket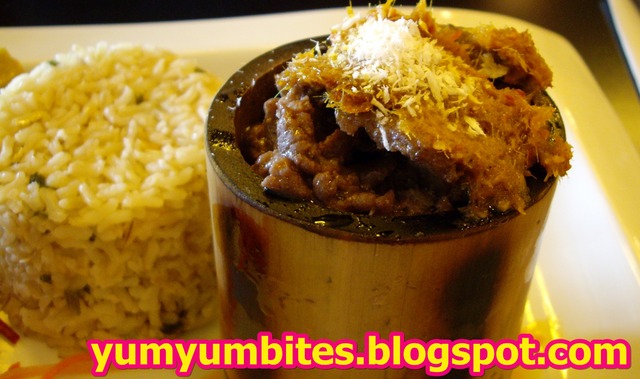 Tastewise, I am sure my meat-lover friend enjoyed it:)
Environment wise, it was pretty nice and even the plain water had a fragrant aroma of pandan leaves in it!
Somehow I don't see a lot of people patronizing despite it being the dinner hour, so let's hope they will stay long enough for us to try more of their dishes.