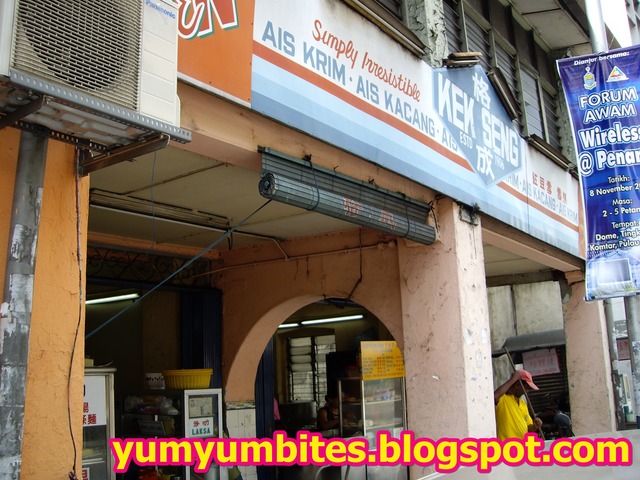 Kek Seng is a legacy in Penang town and it is so rare to see coffee shops like these days, which came all the way from the pre-war shophouses and still maintaining the heritage 'outlook' of the place.
I have always loved the marble tables, wooden chairs and the atmosphere inside these old time coffee shops. Everything about seems so historic that it's so exciting to be a part of it:)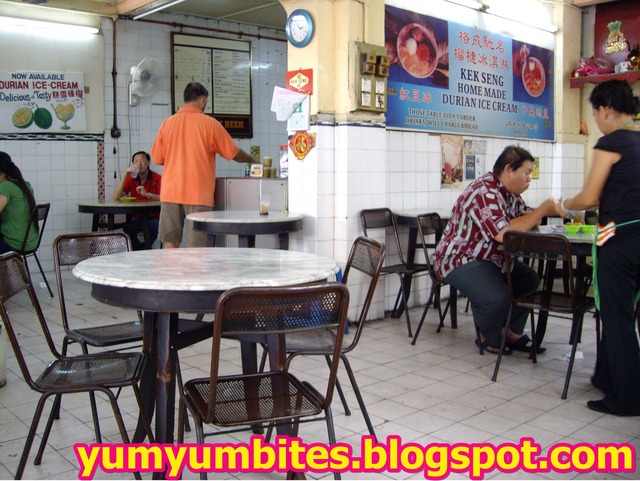 These are the places which will conjure that picture of old men in singlets and shorts with Japanese blue slippers, putting one leg up on their stool (or the one next to them) and talking in loud voices to their friends.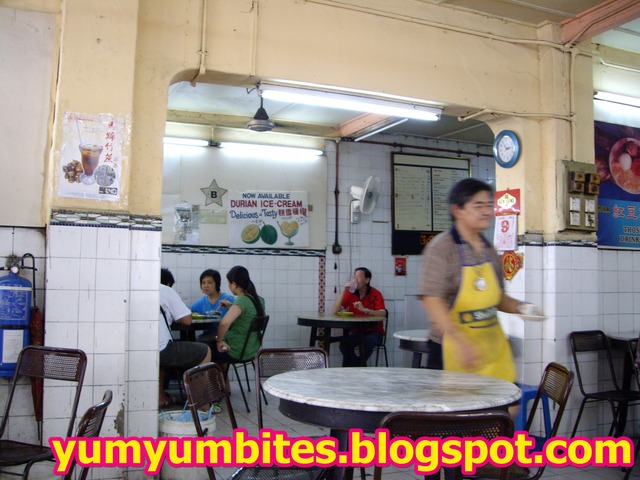 It is also the place where the grandpas will pour their 'kopi' from their cup onto the saucer to cool it off....ahhh, doesn't it sound so yesterday and so uncivilized as well?
Sounds funny, but it's pretty nostalgic (although I was not even born yet in those times!)
Anyway, you'd better make sure you have a cup of coffee to drink from or a saucer to pour as they charge you a minimum of 40 cents if you do not order any drink from the shop
The prize winning pride which brought fame to this shop is the Ice Kacang and also the durian-flavored ice cream.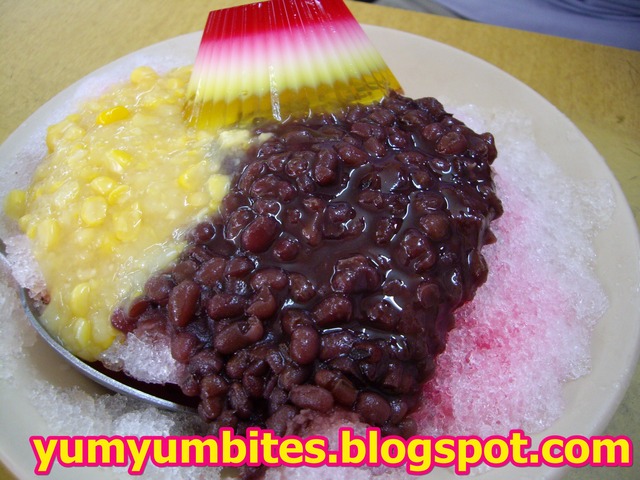 Funny thing is, I am not fond of the durian, and therefore it is only natural that I did not want it to appear on my ice kacang!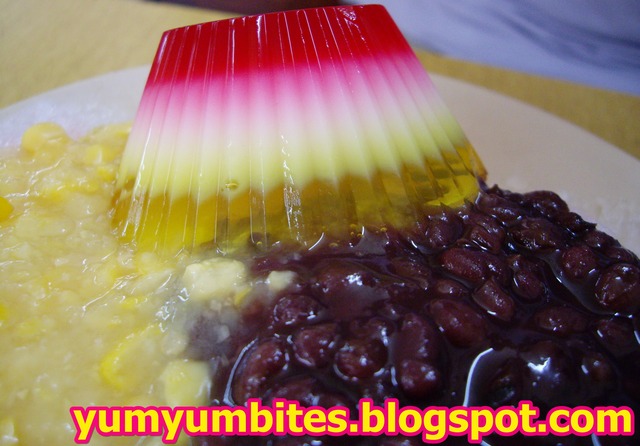 I found it rather pricey; at Rm2.90 and just limited amount of red beans and sweet corn; although there was a jelly placed at the side of the bowl.
My opinion?
I don't find anything special (even without the ice-cream, I was expecting to taste better than average) but I believe I have tasted better ice kacang on the island.
Perhaps I have come with too high of an expectation after hearing about their famed product.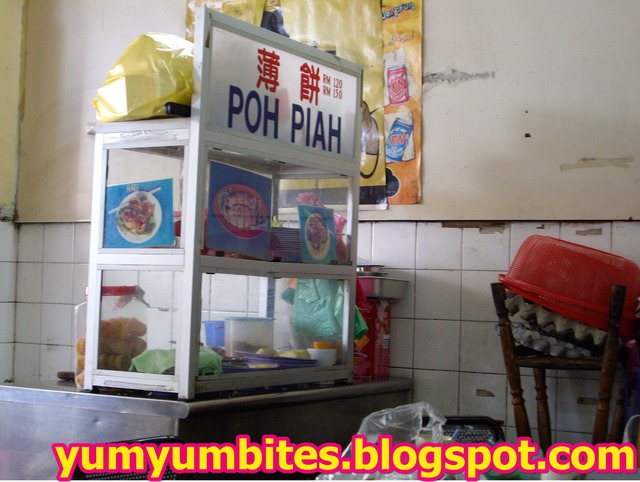 There is also a popiah stall, and as I am a fan of popiah, guess what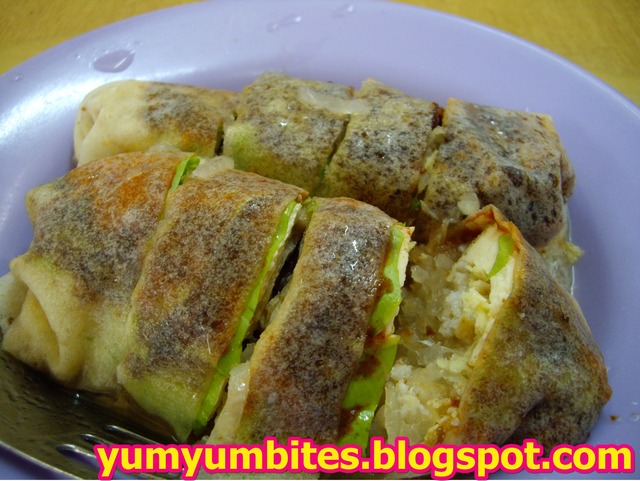 RM2.40 for 2 pieces; I find this rather disappointing too!
Rather bland in taste and it was a rather small portion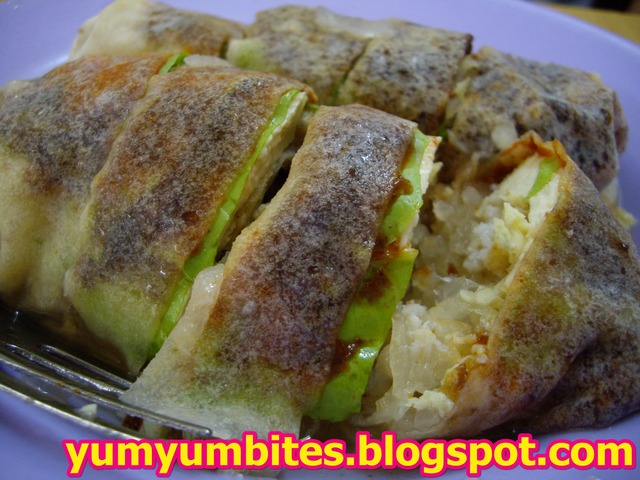 I heard the Loh bak here is also pretty famous but the stall owner was enjoying his free time chatting with others that I don't think it is persuasive enough for a try.
Any verdict from other Penangites?