One of the most highly acclaimed cake house today, Secret Recipe is no stranger to almost anyone of any age category. In fact, this cake house is profoundly famed for their special cheese cakes or even the carrot walnut cake.
My colleague, has a penchant for their Choc Moist with Banana cake, which took me a little by surprise when he ordered this for our appetizer prior to lunch.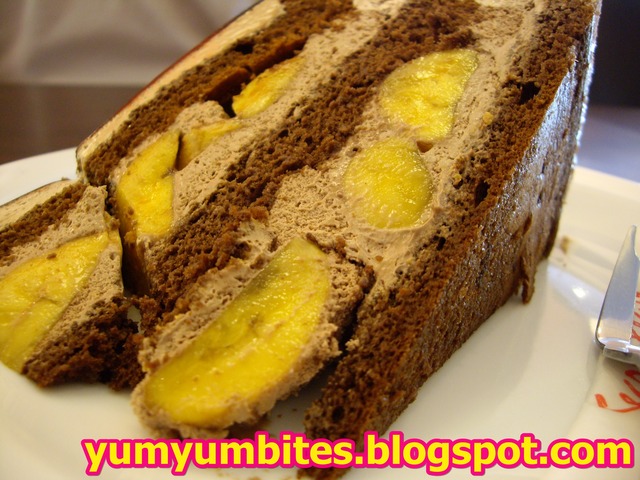 He claimed that this is the cake which he loves, and would order it each time he walks into SR. In fact, his birthday is almost always graced by the presence of this cake as well.
Oh well, for me, perhaps I am not an adoring fan of both, the combination just grasp me by breath as I politely take a bite, and sorry to say, I am still not a fan.
Having lunch here was indeed a choice of convenience and to escape the heat of the scorching sun
The Pan-fried Dory laced with lobster sauce was on the average (RM18.90)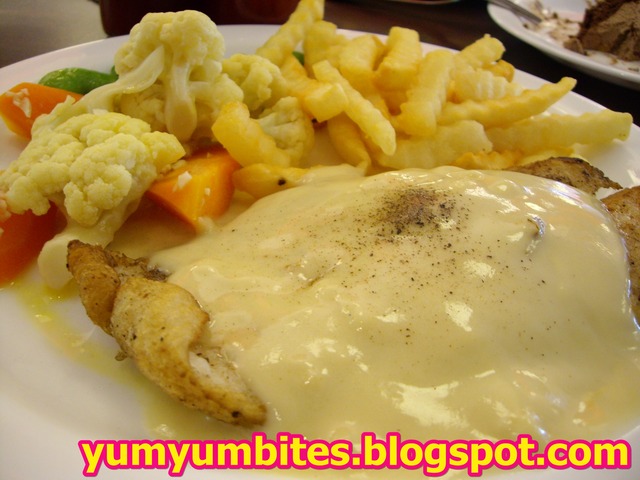 I was kind of disappointed as I caught a glimpse of the staff throwing these into the microwave earlier.
Therefore, psychologically, I thought of this as none other than microwaved food, and quality is not as good as I expected anymore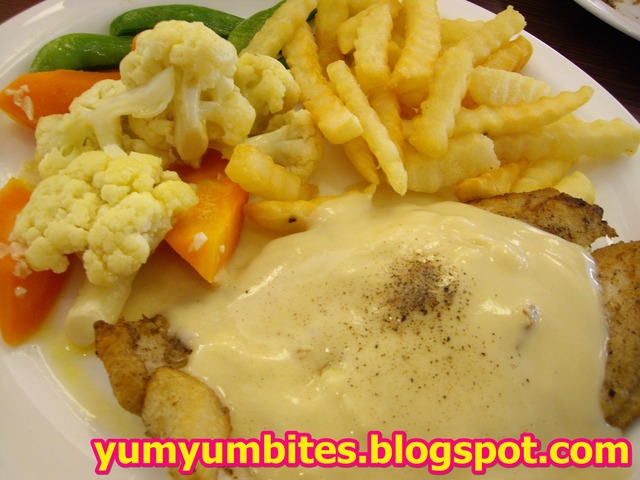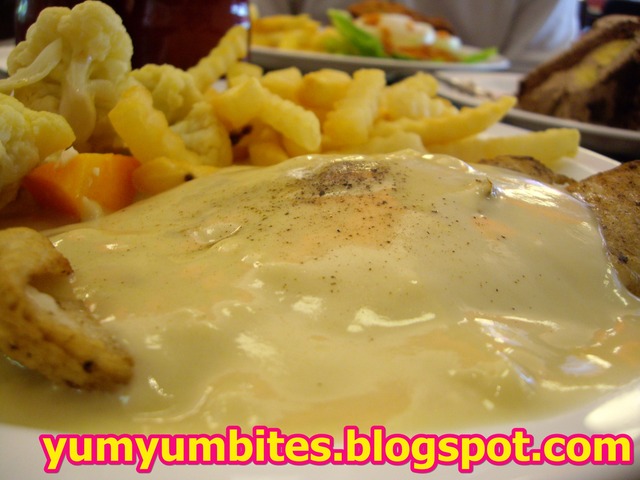 It goes without saying that the Chicken Gordon Bleu is the same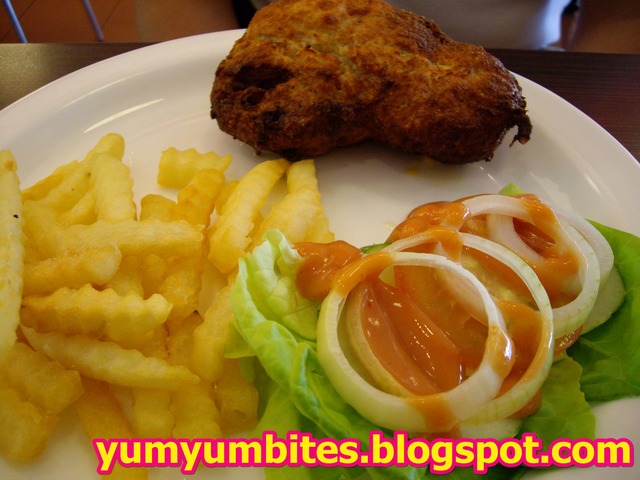 Though still oozing with the warm trickle of the cheese with the rolled ham within, I find it all too superficial
Well, for a air-conditioned place and a nice environment for relaxing, we don't really have a choice, do we?:)