Malaysians all love a tinge of spice in their food; spotting a sense of excitement in that extra spicy soup and the hot tomyam.
Right smack in the middle of Georgetown is this gem of a place which offers great Thai food with a reasonable price!
Located along Abu Siti lane, this restaurant has been my humble hut for Thai food~
(This is not the first time I blog about this restaurant)
Simply moderate in their interior decorations, it makes one feel at home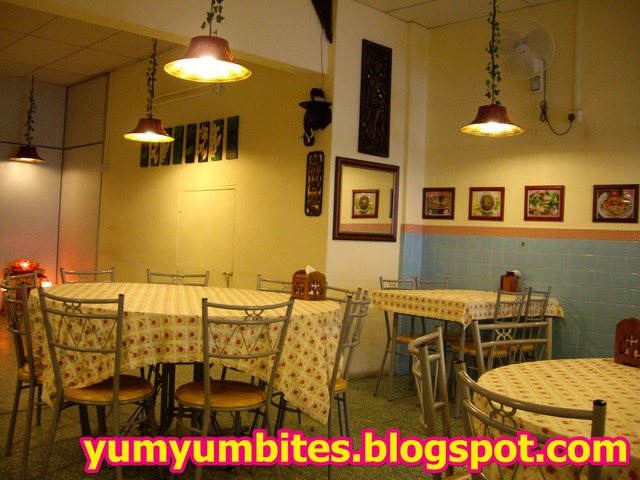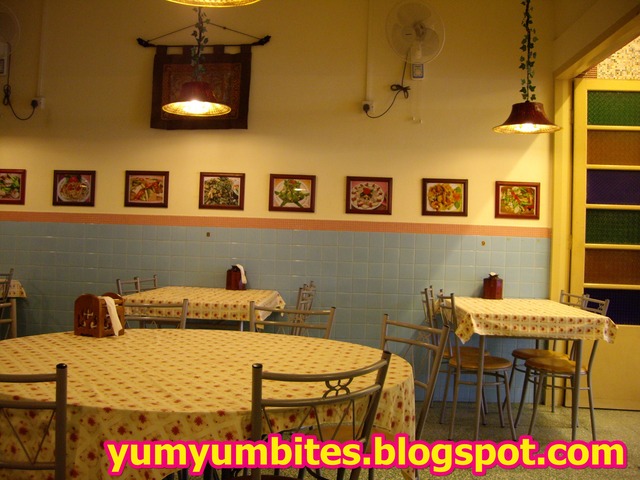 They even have the photos of their specialty food hanging on the wall, if you find those on the menu not enticing enough for you to decide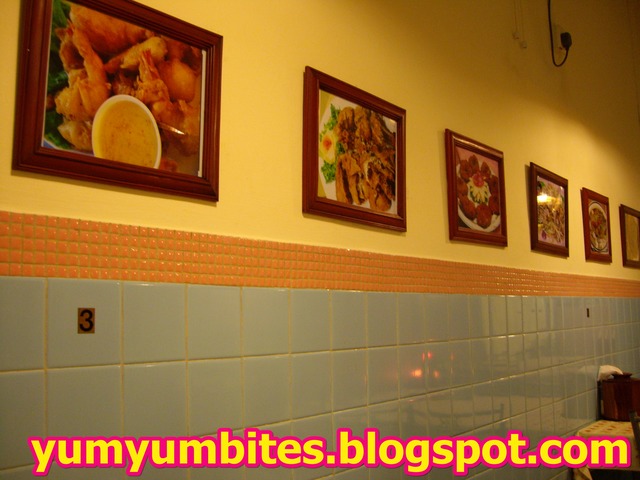 Their raw vegetables or the Ulam is always served as the appetizer and it is on the house.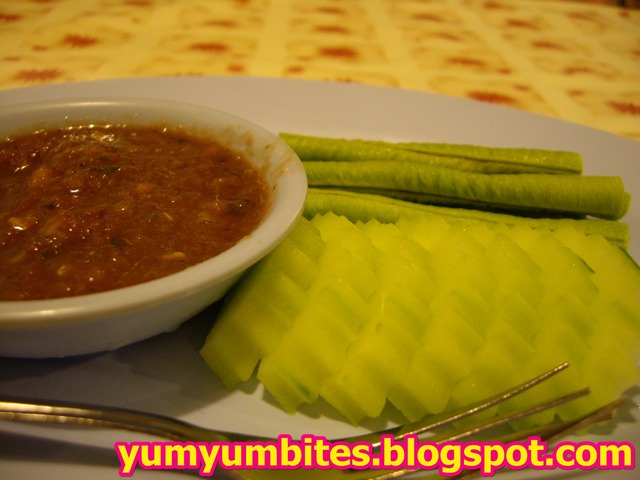 Their belacan is extremely spicy and is one of their specialty which makes them different from others.
Dip the cucumber into the sambal belacan...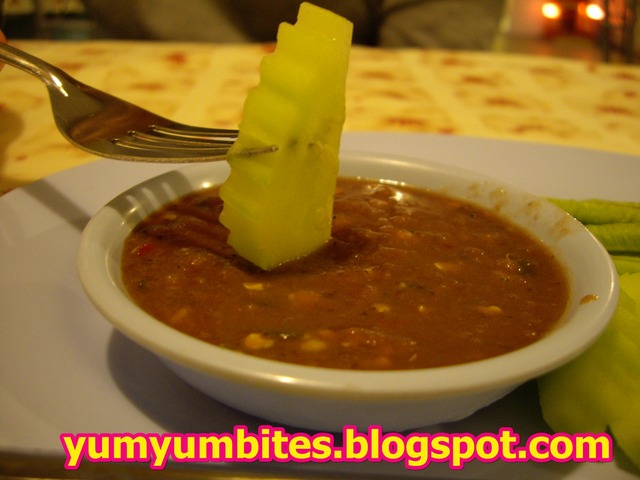 Or the long bean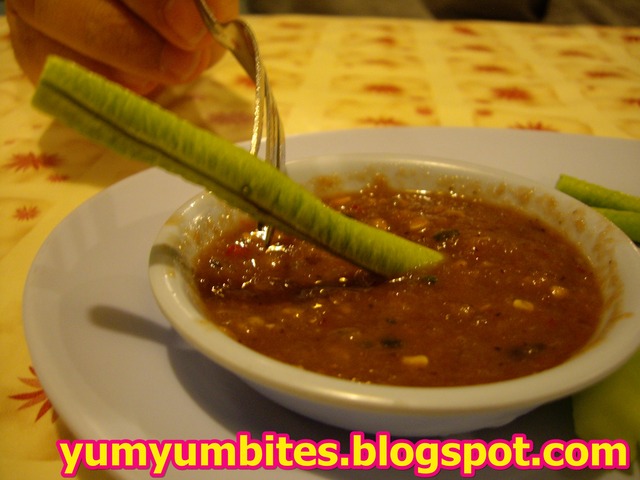 And yearrrgghhhhhh, you're gonna scream like a horse! Or maybe it was me only:p
Just go one step at a time (Jordin Sparks' song), and slowly dip a little into the sauce!
Try a different variant of Belacan with the serving of the Kangkung/Water convulvus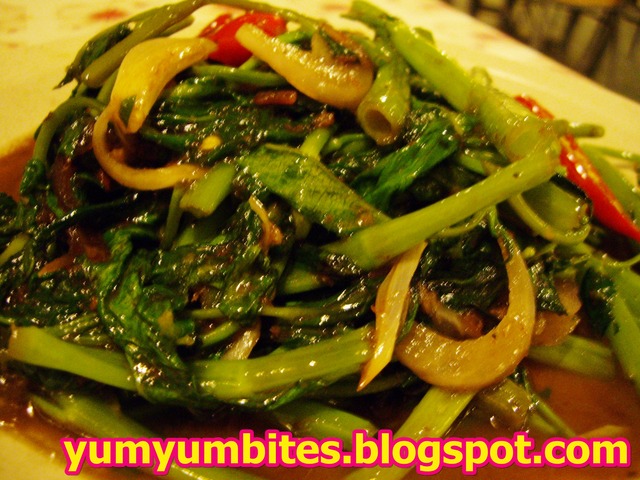 Sliced onions and the dried shrimps make this a really tasty plate of the ordinary morning glory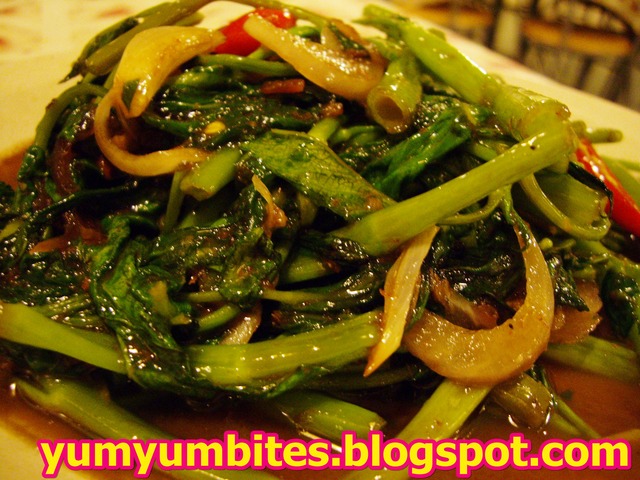 Stir-fried seafood with basil and voila, this is great!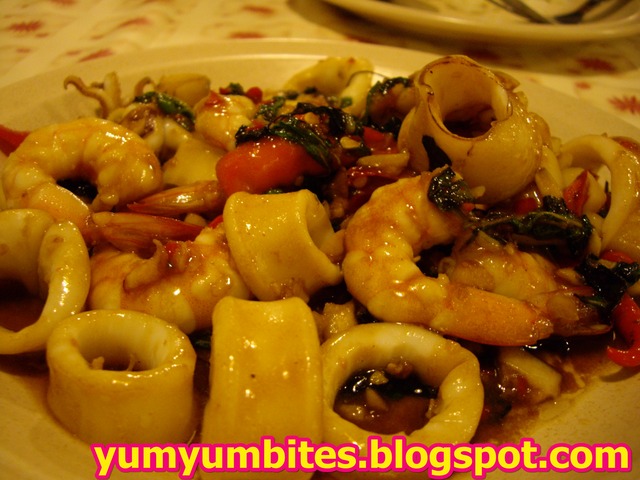 Full of shrimps and squids and priced at RM12, this is not to be missed (only sad thing is there's no fish fillet though)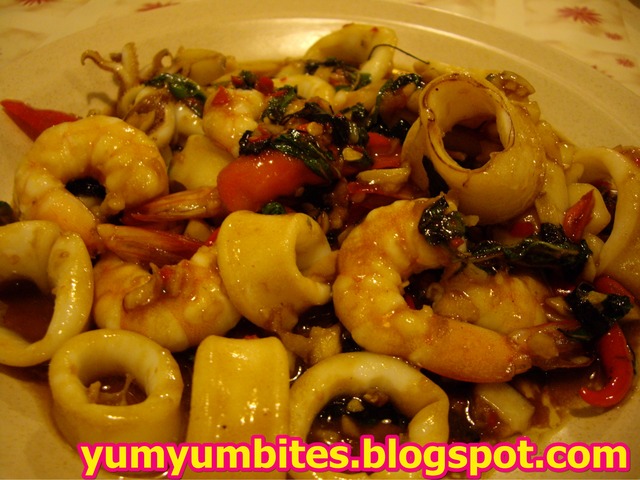 And how can a Siamese meal be complete without a bowl of hot Tomyam?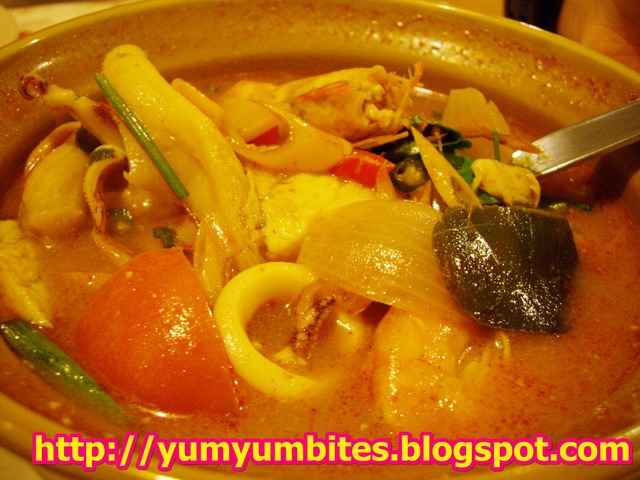 Smokin' on the outside, and warming your trachea and esophagus to the stomach as the soup travels all the way down your digestive tract.
A great choice with the red tomyam with loads of seafood and spring onions, I can even feel the taste as I write this post:)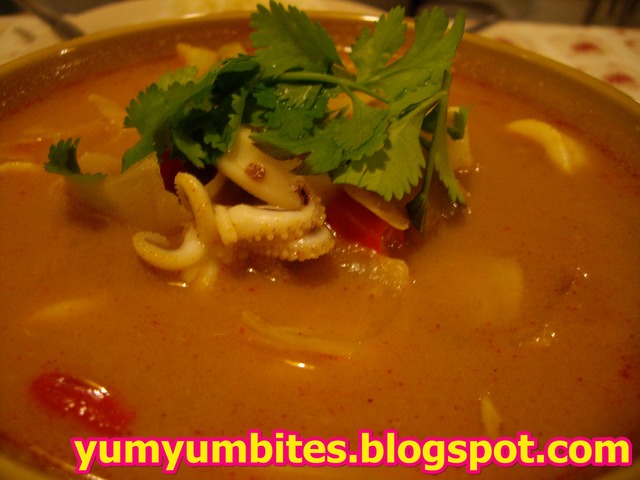 For a meal like this at only RM30+, it's definitely a steal and I don't think this restaurant needs further introduction since most of the Penang bloggers too have found the delight in dining here!~