A good day starts with a good breakfast; but what would be a better way to give a great head start to the day than a delicious breakfast?
Most of us are familiar with the sights of dim sum served at all Chinese dim sum restaurants everywhere in Malaysia and even in Hong Kong and China.
The conventional ones would be the Har Gao, Siew Mai,Char Siew Pao, Egg Tart and the likes of these.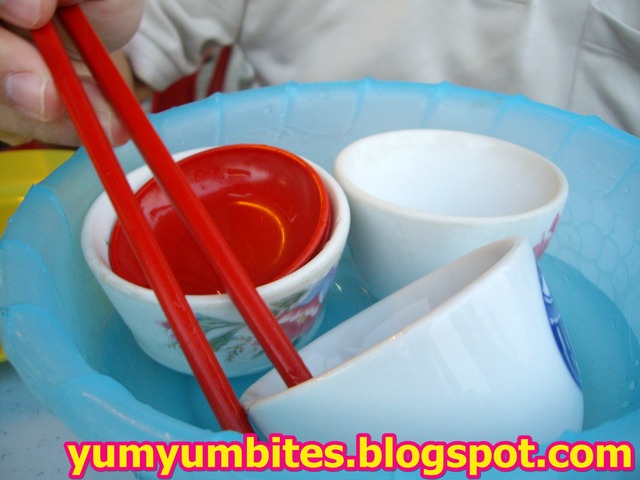 And a meal of dim sum is complete with a pot of hot Chinese tea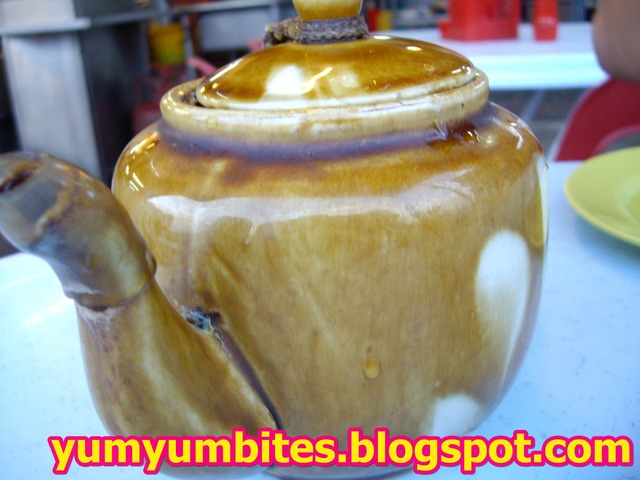 However, have you tried something like, having fish-head for breakfast?
Not fish-head with rice vermicelli, but fish-head on a plate like this?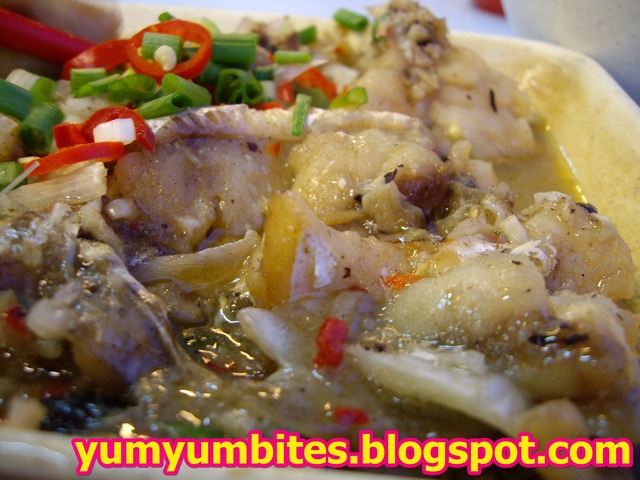 It is a serving of fish fillets; which were marinated in fermented bean curd sauce and sliced red chilies to spice it a little to give that enticing taste on your taste buds.
Priced at RM6 (a RM1 hike from the previous RM5 per plate last year), this is one of their specialty dish here despite its steeper price of an approximate 50% higher than the normal dim sum dishes.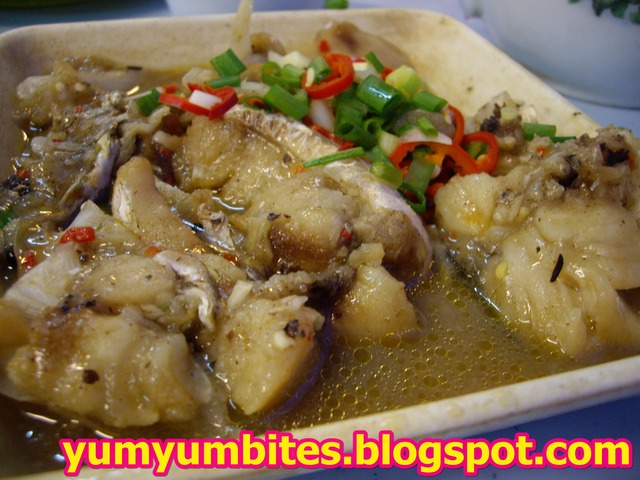 Never mind the price, I find this rather filling and is appetizing for a morning start. Besides, fish is good for the brain, ain't it?
So what is better than brain food to start the day *smiles*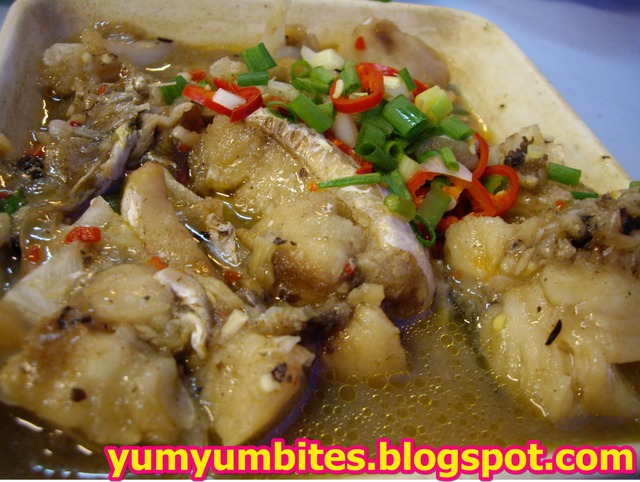 You can also choose from the array of other dim sum dishes
For instance, fried fishballs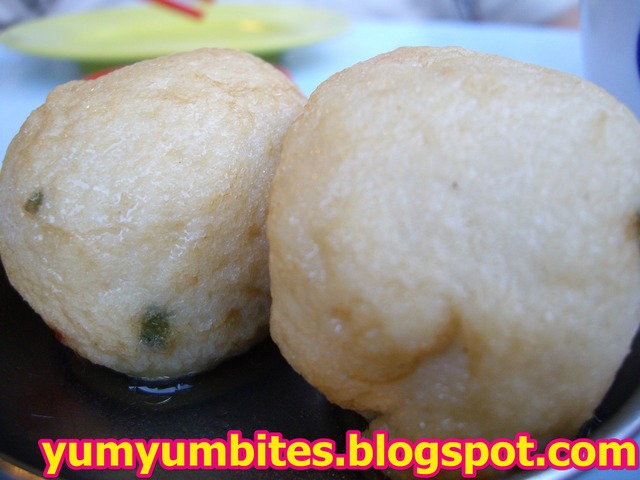 It goes really well, a little spicy with just a dip with chili sauce!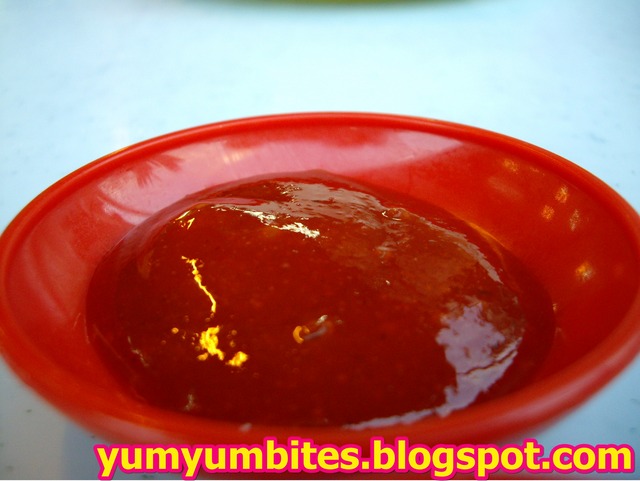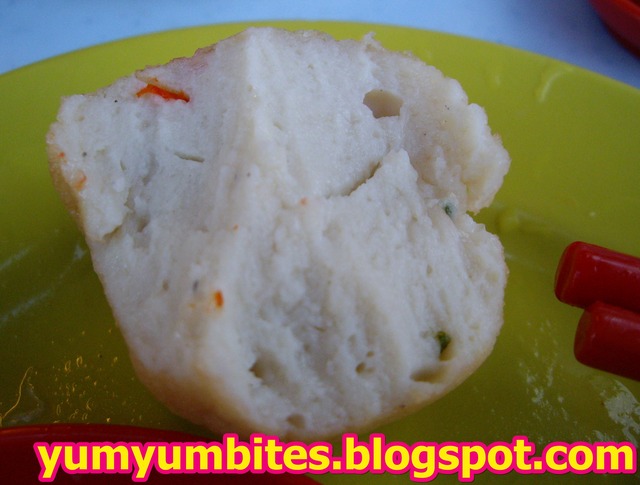 For a serving of prawns, you can try the Japanese tofu with shrimps and laced with the light gravy of battered egg whites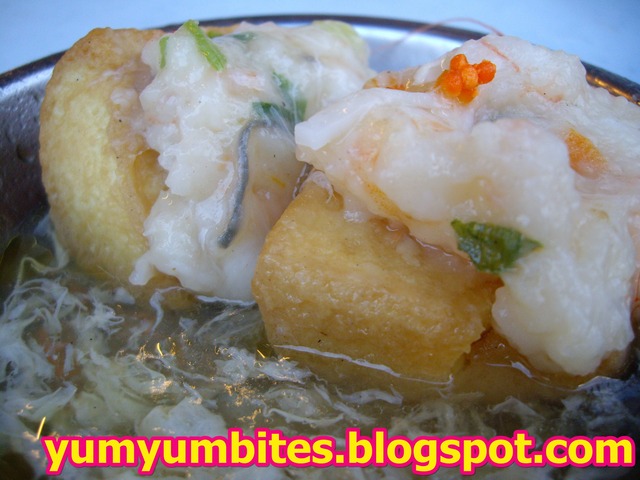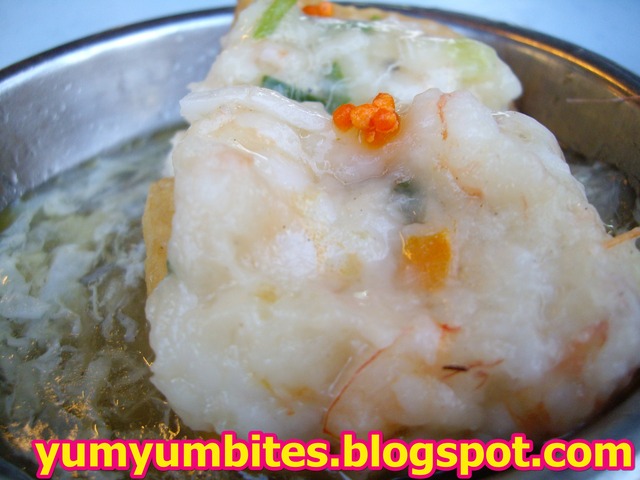 Another variation of the prawn dumpling is this Har Mai, which was the prawn version of Siew Mai (it was stuffed with shrimps instead of minced pork)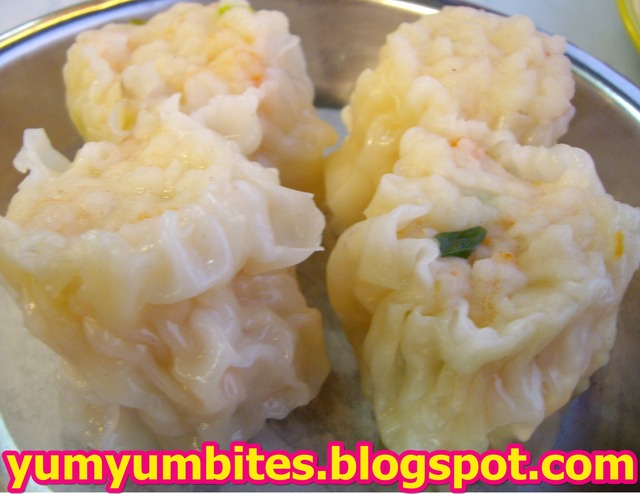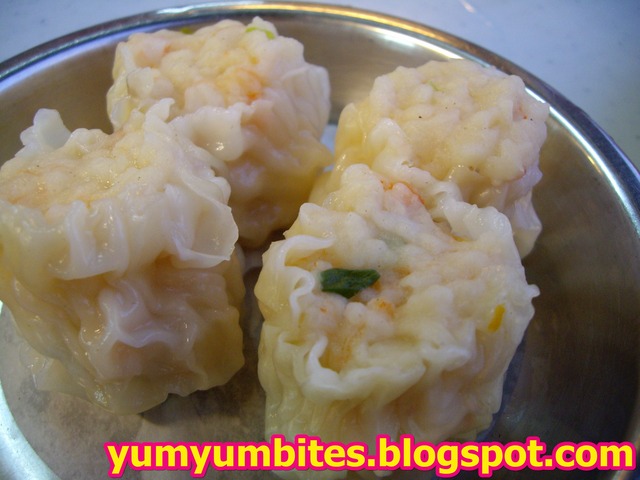 A bowl of hot prawn dumplings in soup is also recommended as these handmade dumplings were stuffed with marinated prawns before being wrapped with wanton skin
It is rather delicious and just warm for the stomach and the chilly breeze early in the morning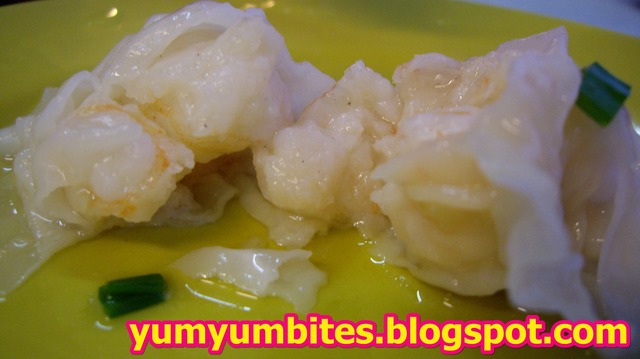 The normal Har Kau; the classic prawn dumplings in crystal clear skin is on the average; not the best I have tasted yet.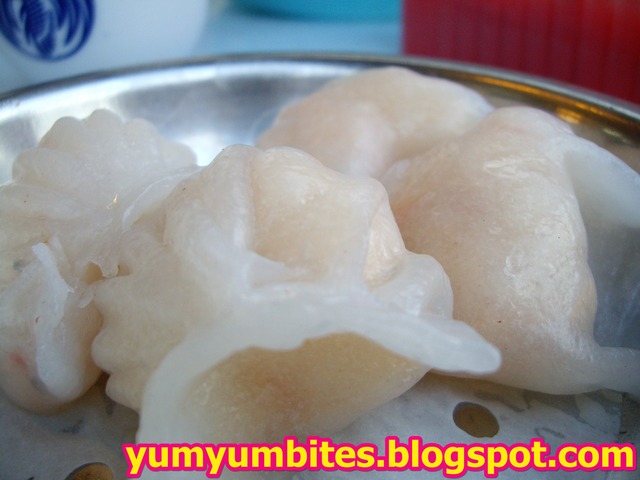 Most of their prawn dishes come in four on the plates; and they are usually priced at RM3.30 and above per plate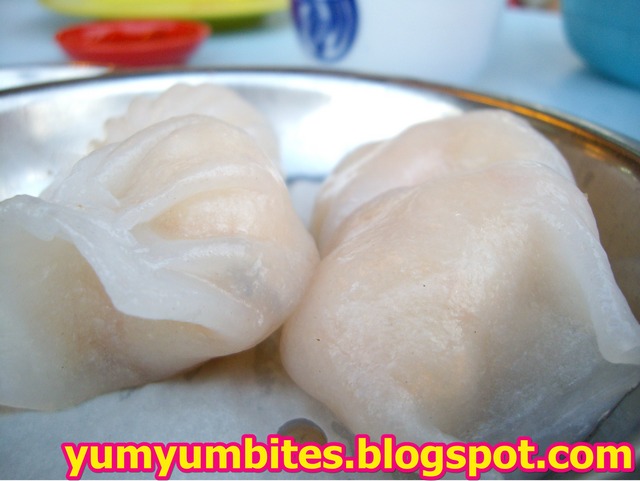 A good dim sum breakfast is never without tea to gush down the oil and to warm the body up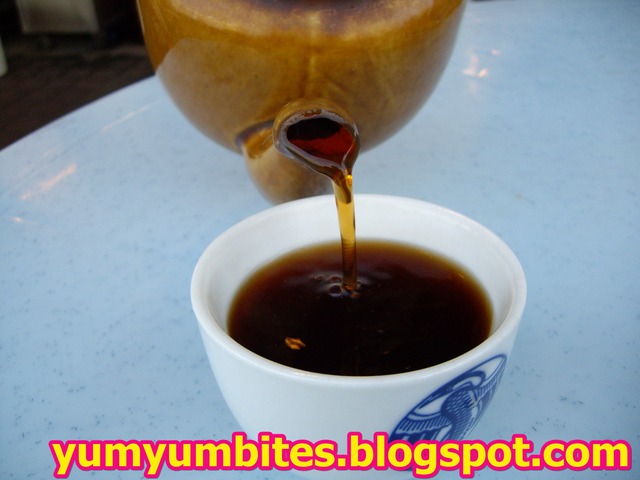 This is one of the popular Dim Sum haunts among the local residents here too, and also the morning joggers, or the hippy crowd up partying all night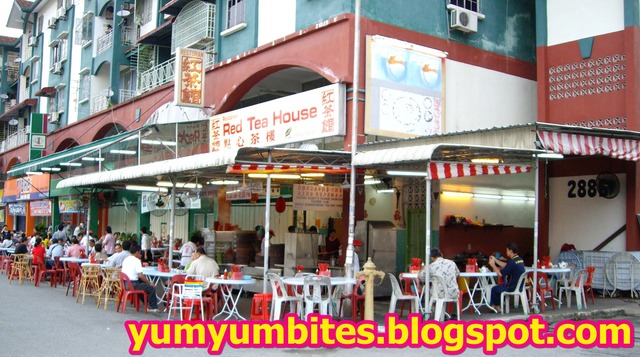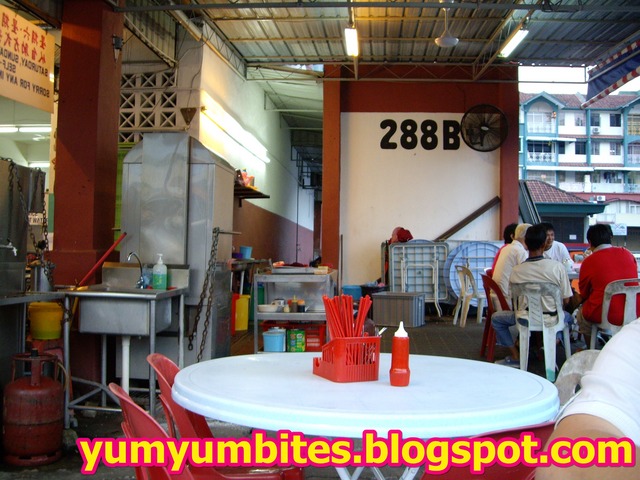 Self service on weekends and public holidays