The 7 Diao Lor Bansan (translated as the market at the 7th street) that most of you know about; or rather, Cecil Road is really a bustling center of food.
Besides the raw vegetables and fresh produce sold in market, it needs no further introduction to the variety of the local hawker delights; not to mention all the famous stalls are here (or so they claim to be anyway)
The prices here are really reasonable too; being the main caterer for most of the middle working class folks around the area.
However, not everything is really that great here, besides the prices.
It depends on your taste buds really, so I can't say much.
Teochew Fish Ball soup with Koay Teow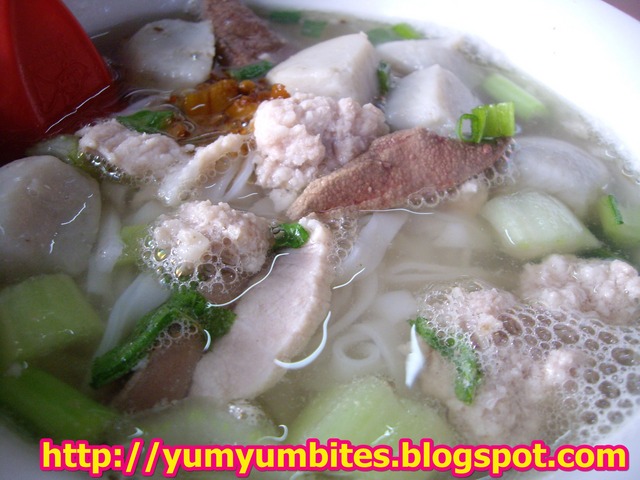 Rather oily, I must say and nothing special about the fish balls.
It was springy like the normal fish balls you have.
Popiah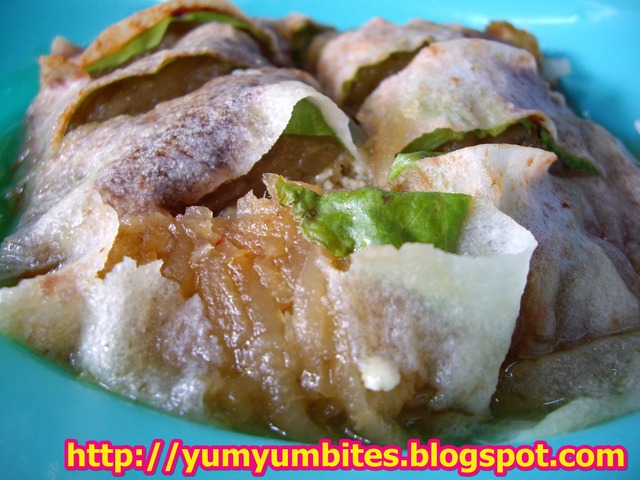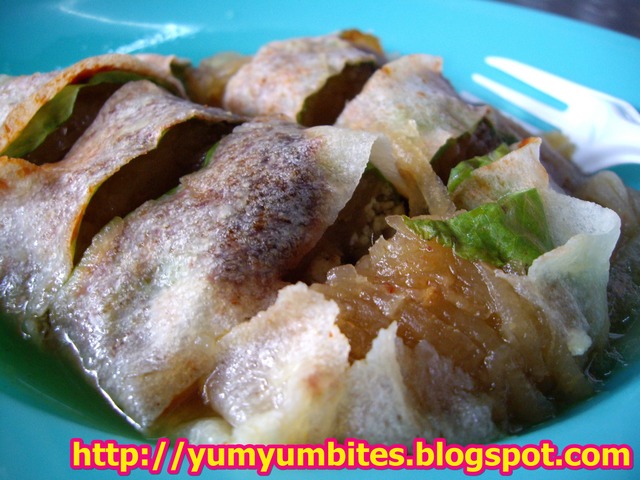 A wet version with lots of soup served.
However, nothing special although we always order each time we are here, since I like popiah, and nothing much interests me here anyway.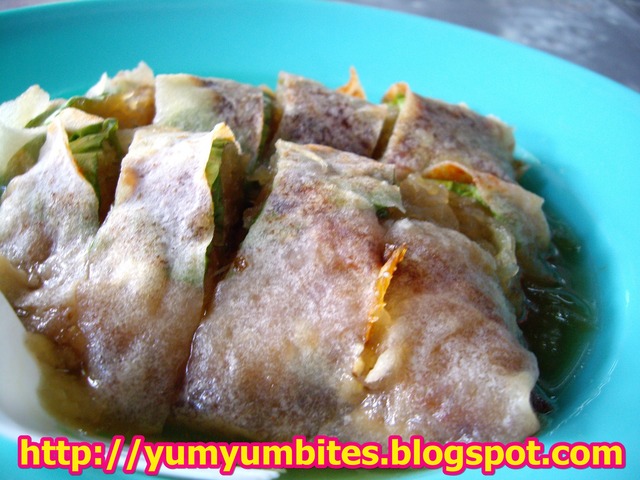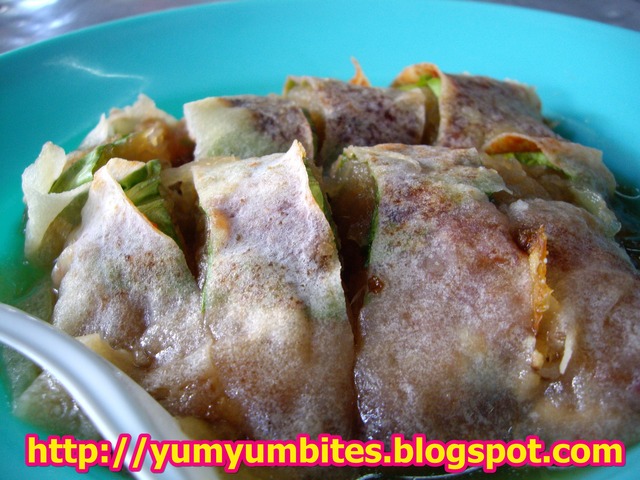 Pasembur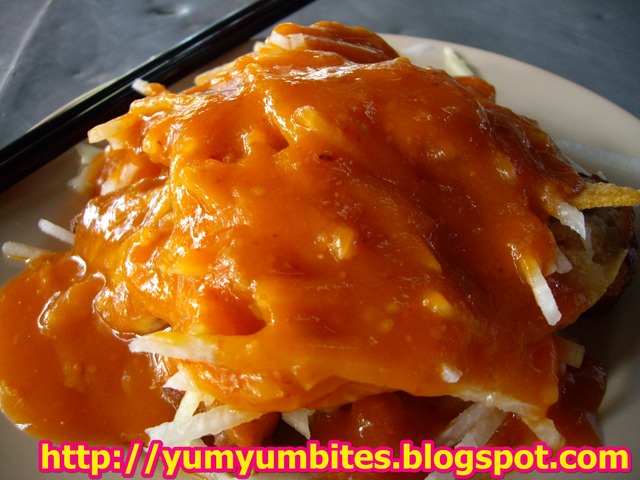 Another mediocre of a serving here; the sauce did not meet the ISO requirements of a good pasembur.
Somehow, the famous one at the Batu Lanchang market is still one of the best.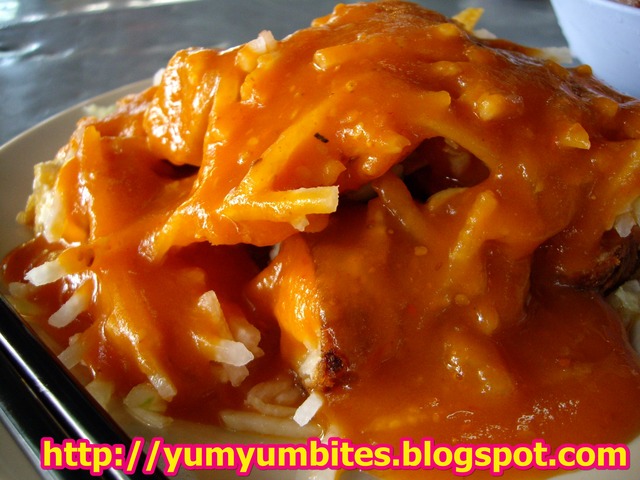 Wantan Mee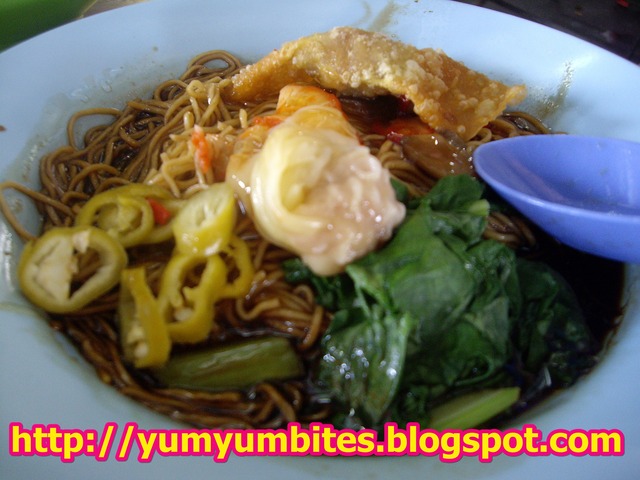 Kind of oily, and nothing to shout about
Under those aluminium ceilings, it can be really hot on a sunny day, so drown the heat with a bowl of Ice Kacang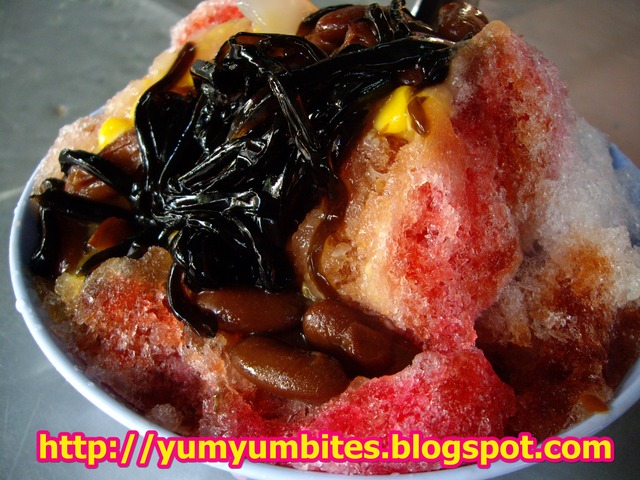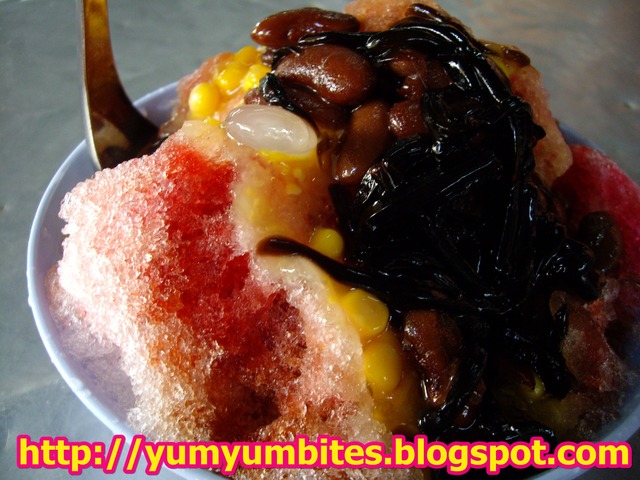 Normal ice kacang, with attap chee, red beans and sweet corn with a spoonful of sweet red syrup completes the shaved ice delight.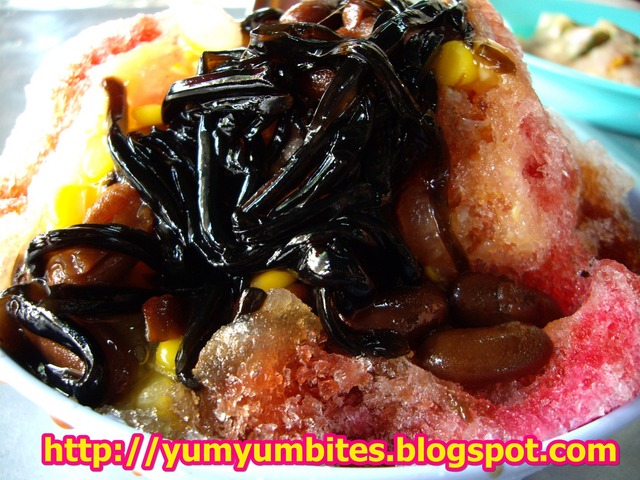 Well, though I say they are on the average, it may be solely based on mine and my family's taste buds and may not be applicable to all; judging by the crowds which flock this market for food at any time of the day; except at night.
This place operates from 7am to 7pm; for most of the stalls or while stock lasts!