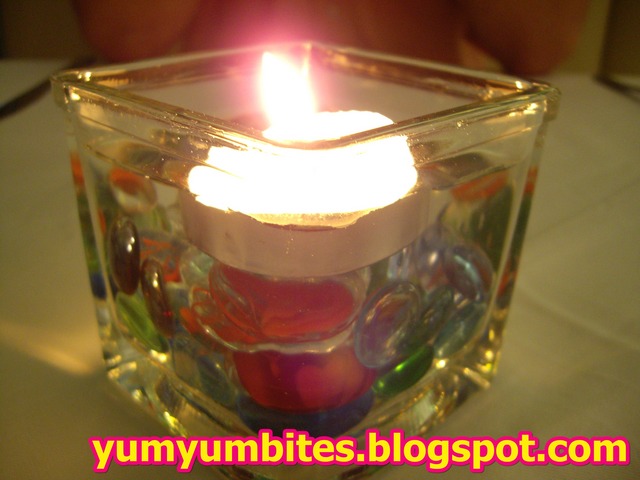 The hustle bustle of Halloween celebration topped with the weekend mood of Friday was the root cause of the heavy traffic everywhere on the little island.
Nowhere you go can escape from the traffic jam and before you know it, it was already dark.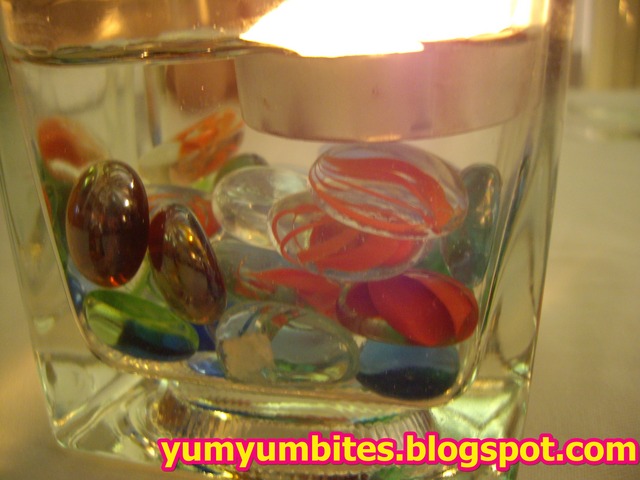 Step into this quiet and cosy little corner along the streets of Burmah Road heading to the happening Pulau Tikus town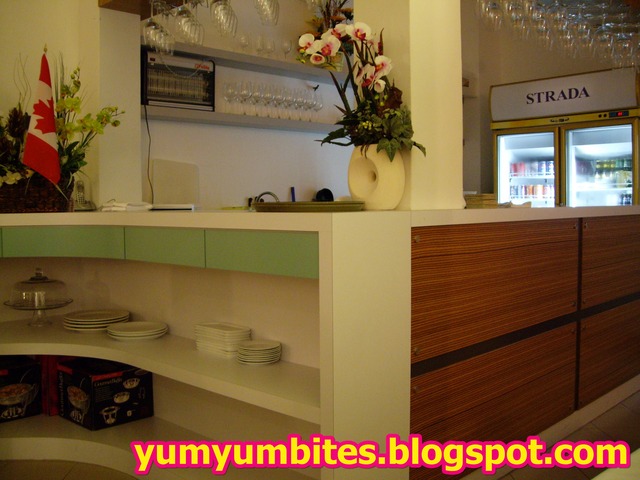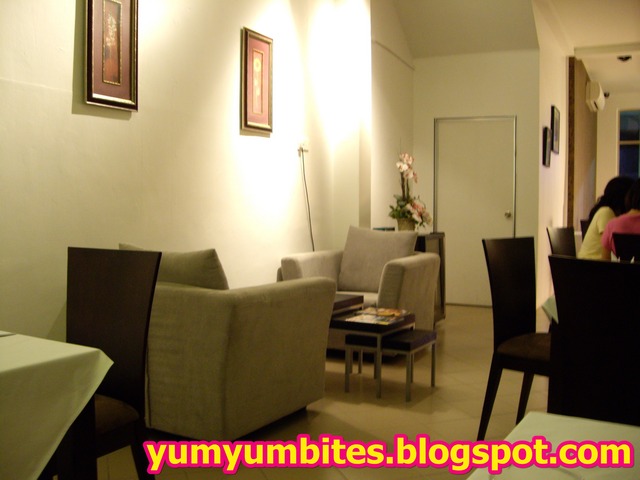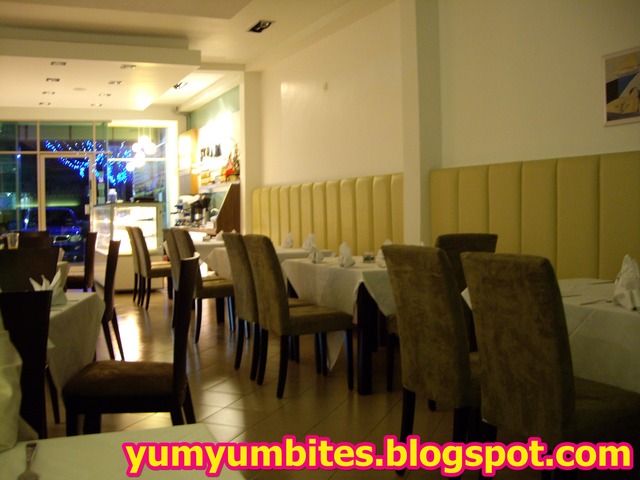 Enjoy a light feast of the pan fried salmon with the cream sauce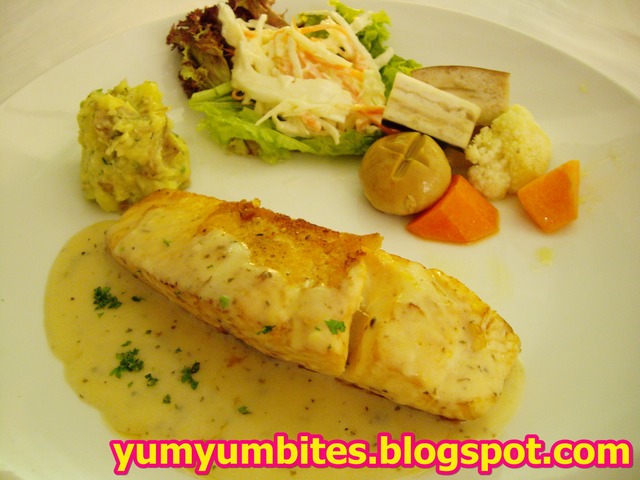 The salmon steak was served in a rather decorative way.
Take one bite and you will truly taste a medium raw salmon which was smoked or quickly tossed for a fry on the pan!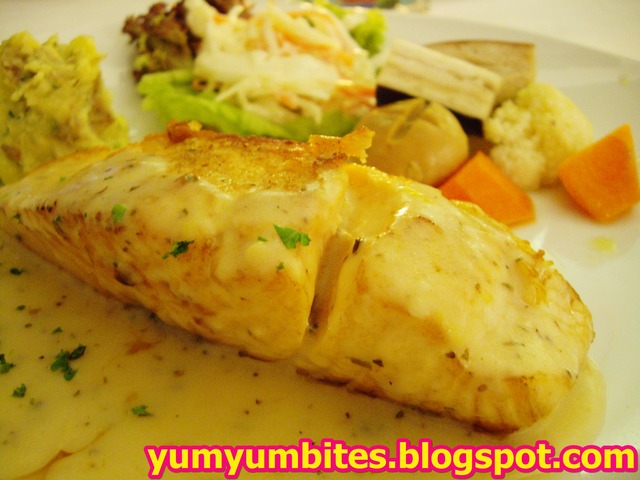 It was well cooked on the outside, but on the inside, it tasted like a lightly fried sashimi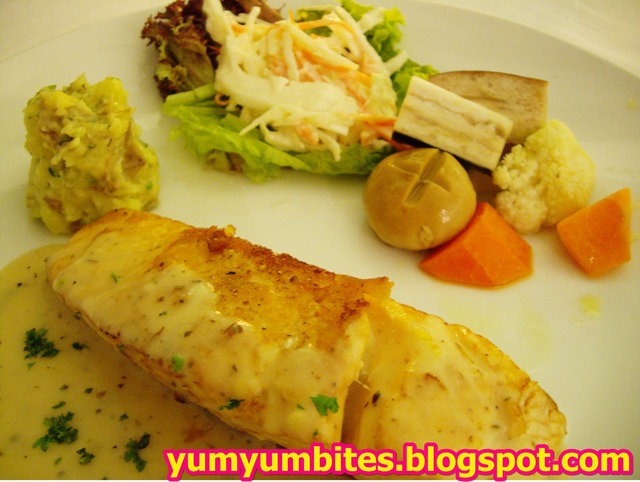 Or try the almond crusted cod fish seared with their special yoghurt bechamel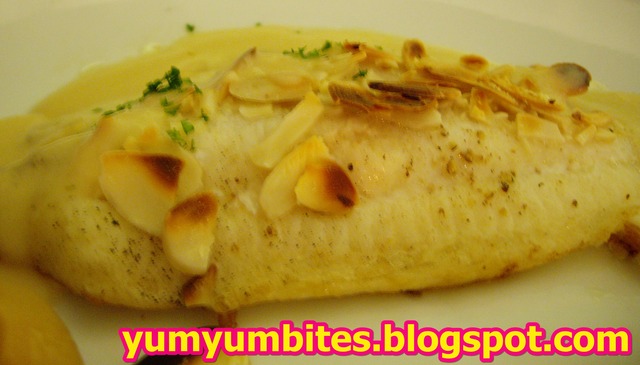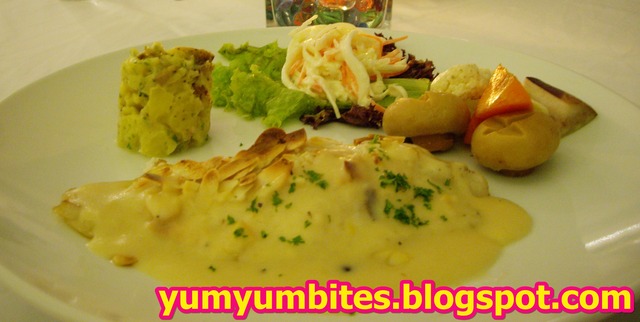 Somehow, it didn't really taste like the silky smooth cod fish which I believe was due to the overcooking process. Too bad it turned out below my expectation, and I so do like cod fish!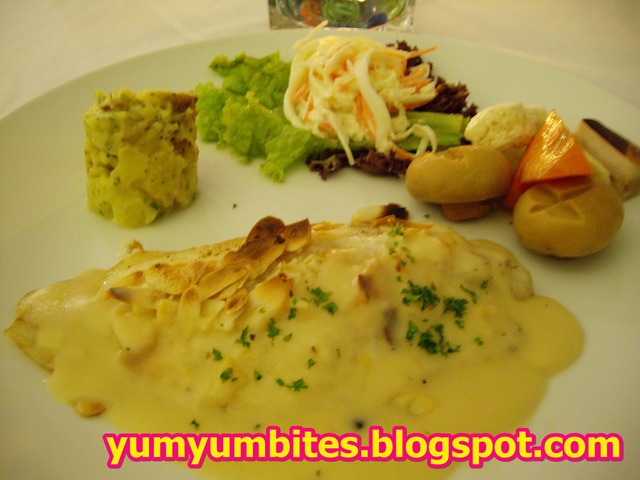 They offer set dinners priced at RM35 and also executive sets at RM45.
I have yet to try, but hopefully soon:)
The place is rather quiet, due to its unknown existence to most of the locals.
Food here tastes not too bad, though I would suggest them to lower the price a little and increase the portion; else, it's not going to be easy to attract new customers.