Japanese food is one of my favorite, I must say, and this year, I am sad that I didn't get to enjoy much Japanese dining as I was just so busy with my wedding planning, and we ate simple meals or at home most of the time.
I was walking in the mall; Gurney Plaza last week when the promotional poster of a flat rate for sushi, eat all you can, caught my eye.
I made up my mind that if I am here in the mall, I must tell hubby to dine there.
It was just so fortunate that it was the next day that we dined there!:)
However, the promotion for the sushi buffet is no longer valid but we are still interested in trying the food offered at this seemingly modern and stylish Japanese restaurant;
Koi Japanese Restaurant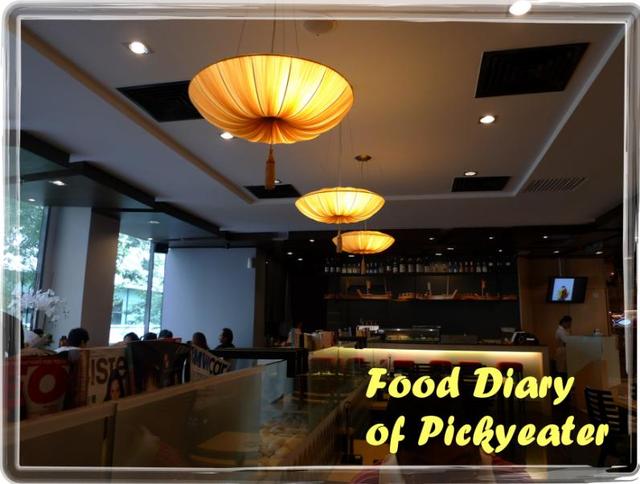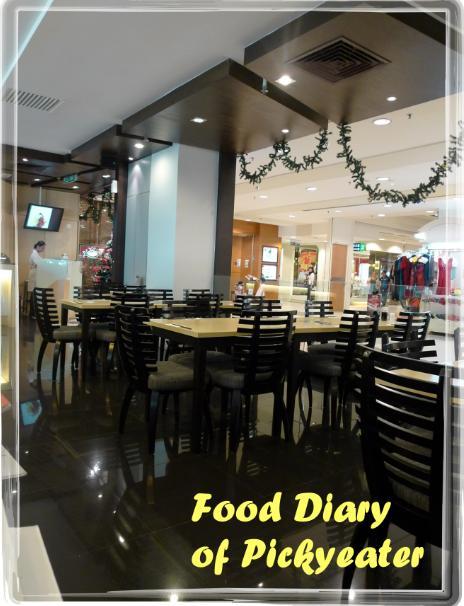 They pride in serving one of a kind Japanese food, as they thrive on several in house specialties which they promote to potential diners.
Premium green tea (MYR2.50)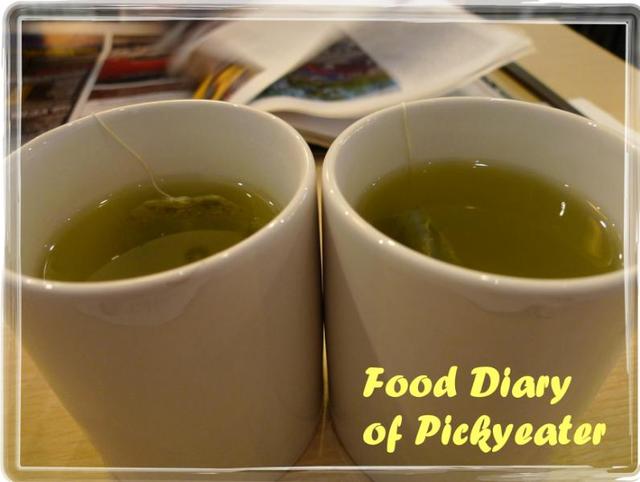 Whenever I go for Japanese food, it's like a rule that I must have green tea to go with it. Anything else does not seem appropriate; or rather, Japanese, I must say ;)
This is by far one of the most expensive green tea I've had in a Japanese restaurant, and though they mentioned free refills, no one seems to be around to help with the refills :-(
Anyway, when I took a sip of the tea, I understood the price tag as it was truly premium and the green tea is of higher quality and more condensed in its taste.
Look at how green the tea appears in the cup?
Salmon Teppanyaki (MYR17.80)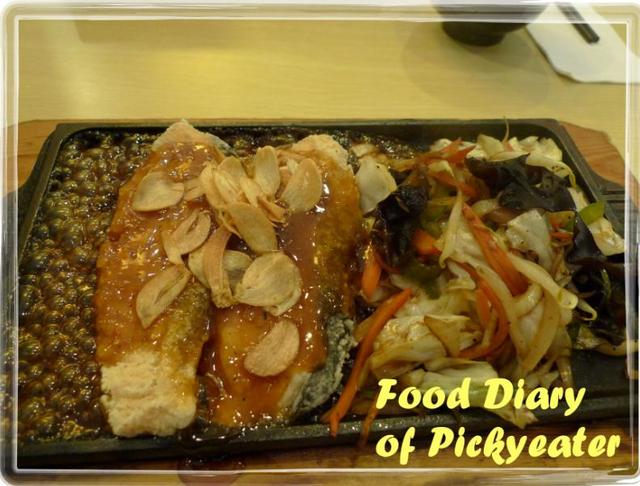 Option to add MYR4.00 to add rice, fruits and a bowl of soup.
There are two slices of salmon, and at first glance, the portion seems slightly smaller compared to other Japanese restaurants.
This is not like the other versions I have tried, and the unique version is that the salmon was breaded before served with the slightly sweet and spicy sauce.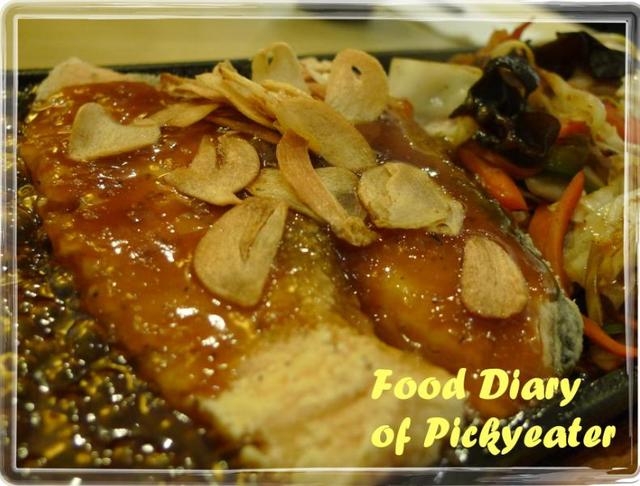 The salmon tasted really good complemented by the sauce, even though I am never a fan of deep fried or breaded stuffs.
Side serving of yasai (vegetables)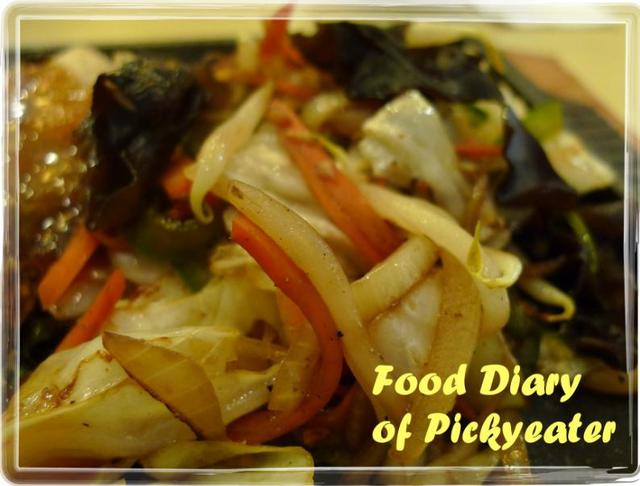 This definitely got my vote as one of the best teppanyaki I have tried so far ;)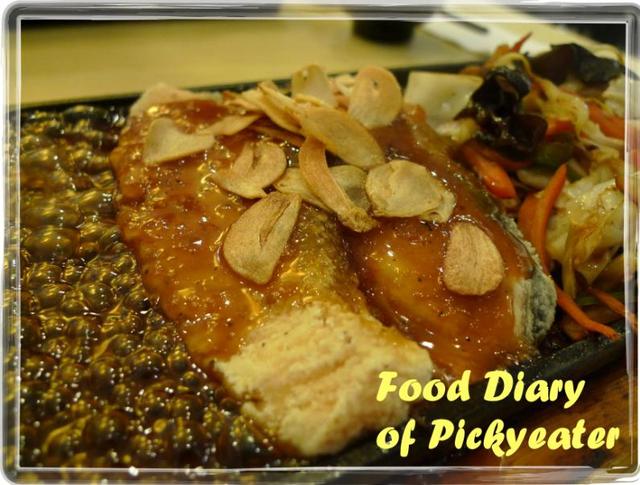 This is the only Japanese restaurants which allow one to choose the types of dishes for the bento sets rather than restricting one to the pre-set bento dishes.
There are various selections and prices for the bento; depending on your categories of the dishes selected. (i.e.: 1 vege with two carnivourous dishes, 1 carnivourous dishes with 2 vege, or all 3 carnivourous dishes, or just all vege)
Bento with ebi teriyaki, unagi, and takoyaki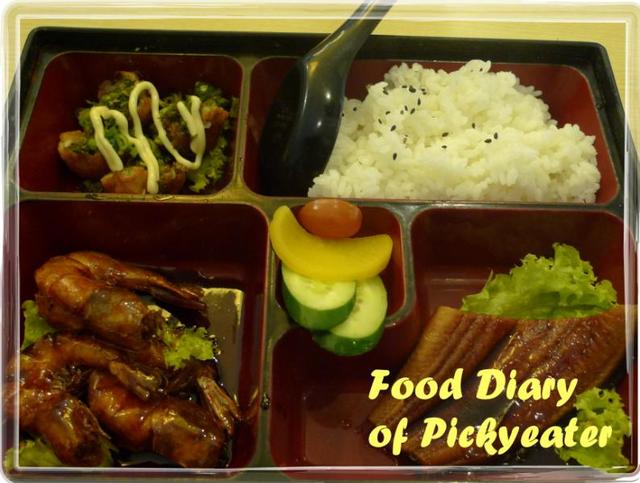 There's just something good about Japanese rice, hehe, or does rice just taste especially good when you are dining outside? :)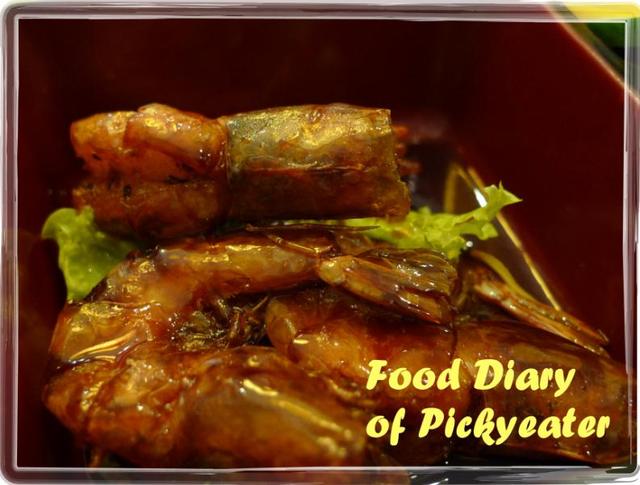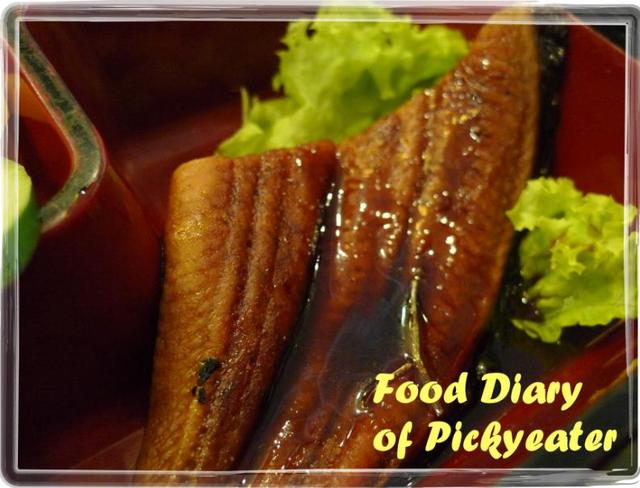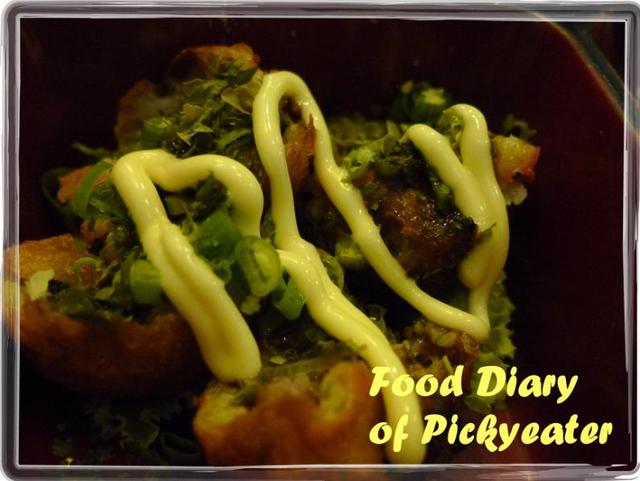 The whole bento set (MYR26.00)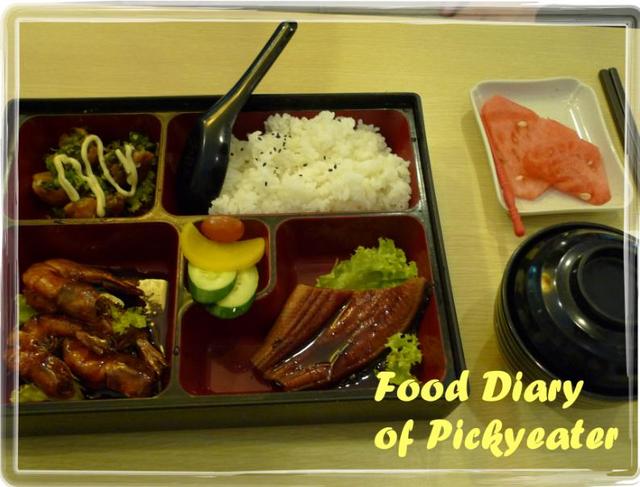 I foresee more upcoming trips to Koi; as this seemed like a rather uptown restaurant to me and food is good here too ;) I guess it will be listed as one of my favorite Japanese restaurants in Penang?