You know when the mother is away from home, when you have to check the fridge for what's left and make something out of it.
For someone like me, who's never really cooked in her whole entire life, the only thing that came to my mind is,
SOUP
.
Yeah, Soup is synonymous to
Simple
,
Off the fridge
,
Useful
, and
Plentiful
or even
Pot
works :)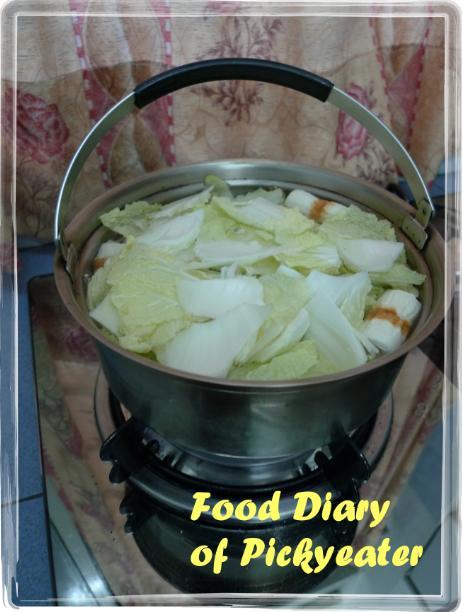 That's what I made, with the help of my hubby who cuts the vegetables and takes the pot off the stove
Dump the vegetables after cutting them, ALL of them into a pot of boiling water and just let it boil!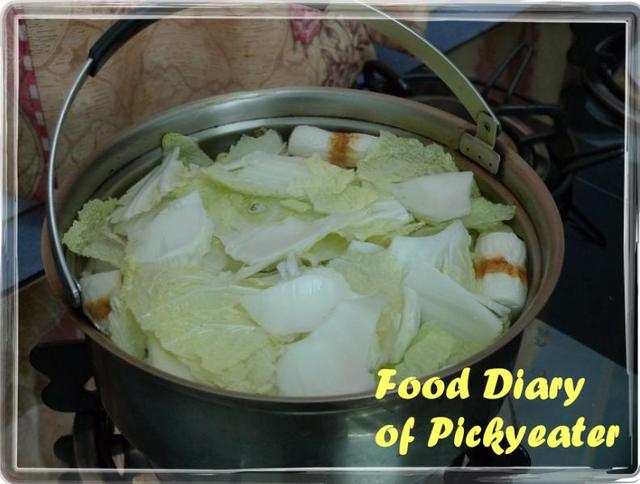 My favorite vegetables for soup has got to be cabbage, Napa cabbage, and Chinese cabbage!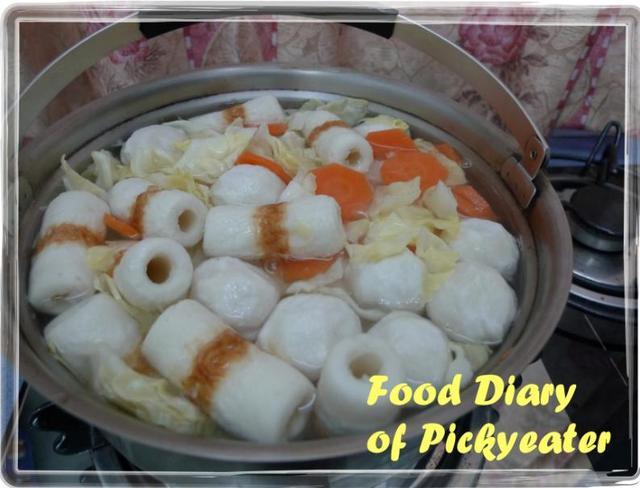 I cannot do without my favorite squid balls and chikuma (the long seafood thingy with the brown ring)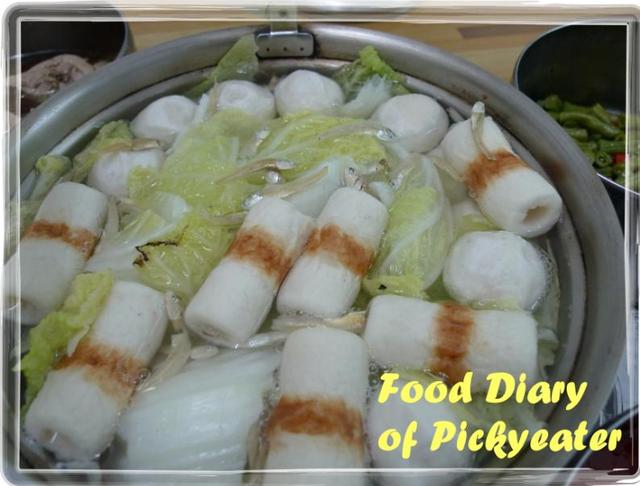 Sometimes I throw in carrots, anchovies, wolfberries, a pinch of salt (yes, I've learnt the measurement for a pinch!:), and sprinkle some pepper over it.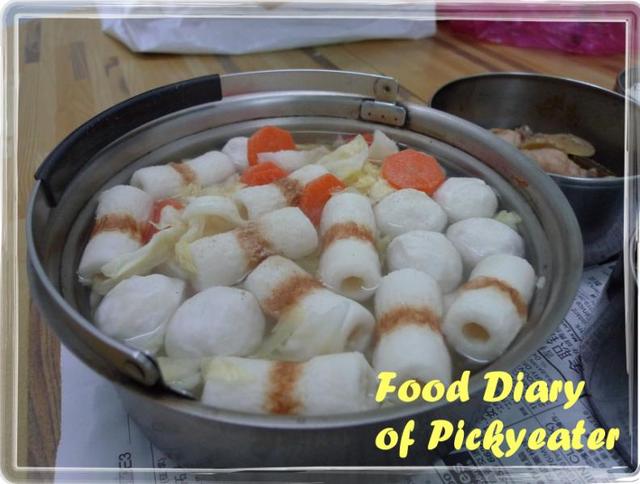 I am thinking of tomatoes, sweet corn and maybe onions the next round, what do you think?
My mummy is going to be so proud of me :D