I like the light, soft and fluffy texture of chiffon cakes, and it is a great thing that they come in so many different flavors and available almost everywhere.
I have gotten used to the usual flavors; such as pandan and orange, and they now have coffee too.
These are the common flavors for chiffon cakes found almost everywhere; in markets and bakeries; except in Singapore, where I fell in love with the mini healthy chiffon cakes with a selection of lovely flavors. I promise to take a photo and blog about them when I go to Singapore again ;)
Anyway, I was recently delighted with the discovery of a new flavor of chiffon cake, and the bakery is just like near my place! In fact, they have branches around everywhere, but I think this flavor of chiffon cake is only found in certain branches.
Yup, that's the
Cranberry Chiffon cake (MYR5.90)
, which I found in the fridge in
Bread History
(they are a chain of bakeries with outlets all over Malaysia and Singapore)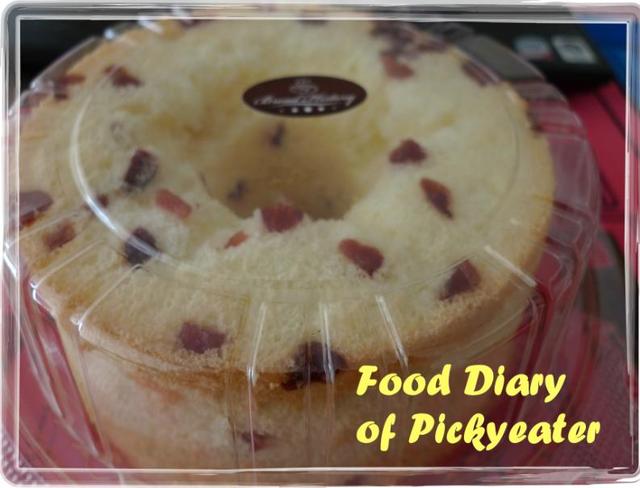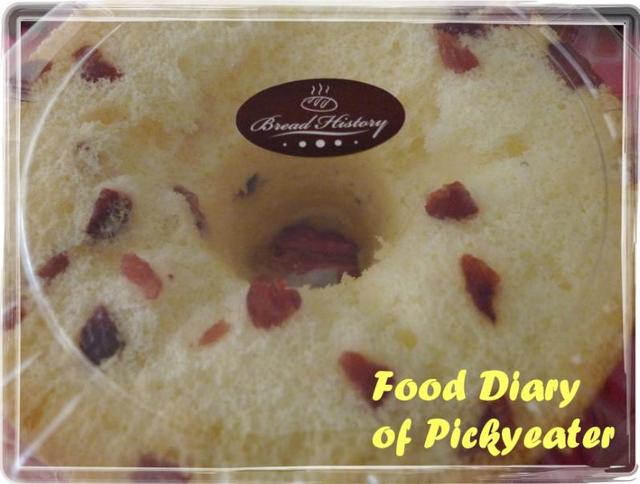 Now, first of all, I already like chiffon cakes and then cranberry, oh my gosh, I just could not resist this!:)
I am the biggest fan of anything berry-related, really!:)
The chiffon cake was filled with cranberry bits, but too bad it was quite limited. I wished they were more generous though.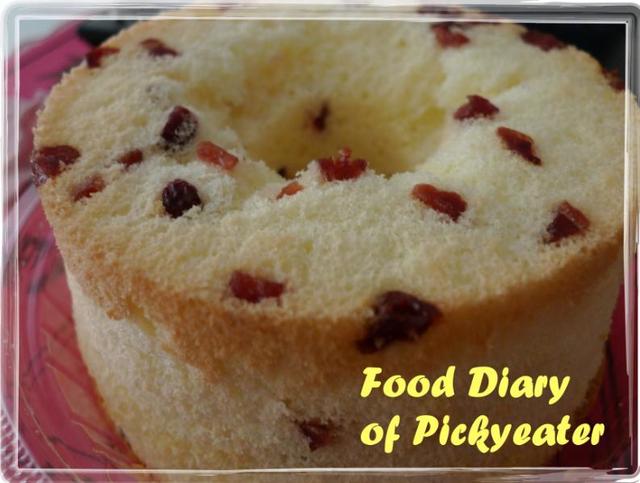 The chiffon cake was pretty simple; and just a plainly made of eggs and the cranberries adorned the whole cake.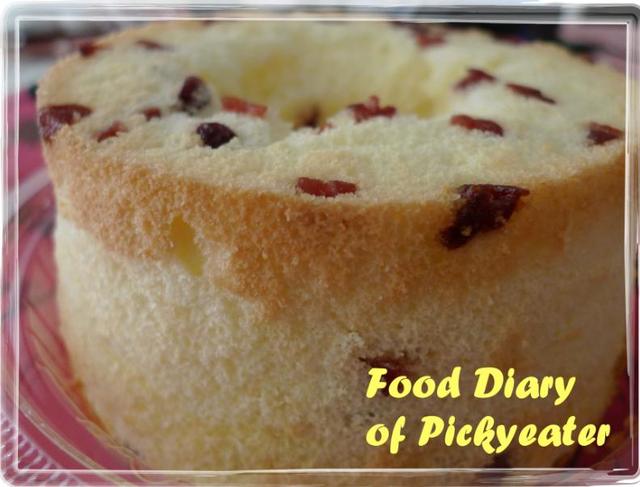 I was kind of expecting a cranberry flavored cake; like it was made of cranberry flavor or fruit/juice or something like that, then it would be oozing with cranberry goodness.
I thought it was supposed to be like that, that's what they did with the pandan, orange and coffee chiffon cakes, right?
Anyway, this is not really that way, but it still tastes good and fresh!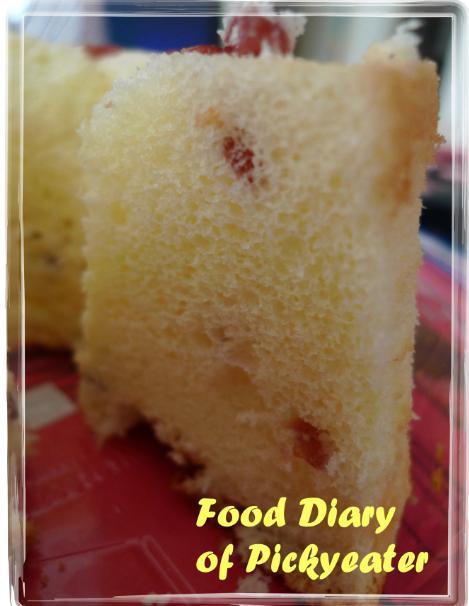 Maybe they did use a tinge of cranberry in the baking, but it was quite faint, in my opinion.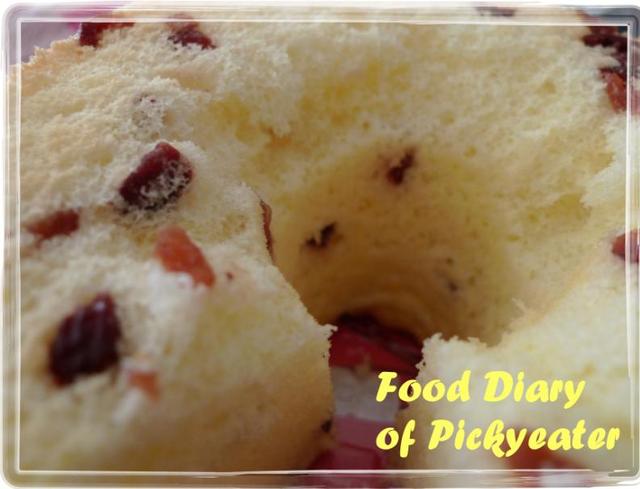 It was still a really nice chiffon cake nevertheless, honestly, and I really liked it :)
It's a change, from the usual flavors of chiffon cakes.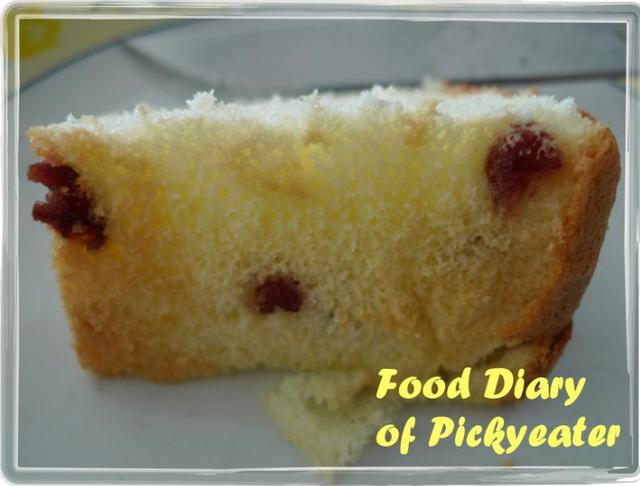 Oh, they even have oat/wholemeal chiffon cakes, maybe I will try it someday?
A slice of cranberry chiffon cake, anyone? :)