I have found a new place for refreshing fruity drinks and desserts; and I am really happy about it!
The weather has been pretty hot lately, and left me with not much of an appetite.
When we were feeling a little hungry in the afternoon, hubby and me decided to drive out to this place which have been opened for a while now.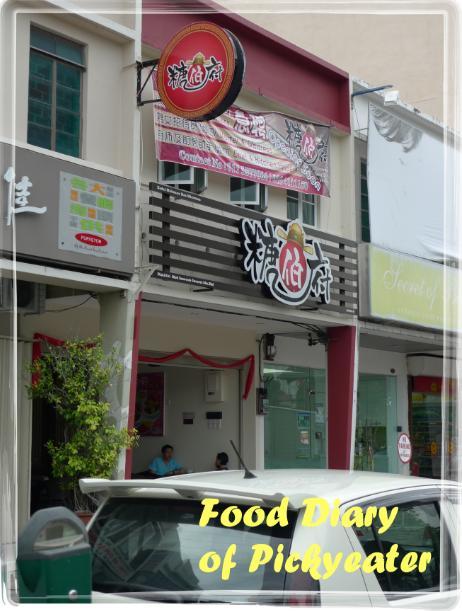 Tong Pak Fu
, yes, that is the name of the cafe in Chinese and it is named after a very famous Chinese scholar during the Ming Dynasty.
An excerpt about this scholar from
Wikipedia
Tang Yin (Chinese: 唐寅; Pinyin: Táng Yín; Yale: Tong Yan; 1470–1524), better known by his courtesy name Tang Bohu (唐伯虎, though it is usually not the custom to address an individual by both surname and courtesy name), was a Chinese scholar, painter, calligrapher, and poet of the Ming Dynasty period whose life story has become a part of popular lore. Even though he was born during Ming Dynasty, Many of his paintings (especially paintings of people) were illustrated with elements from Pre-Tang to Song Dynasty (12th centuries).[1][2].
Tang Yin (1470–1523) is one of the most notable painters in Chinese art history. He is one of the painting elite "the Four Masters of Ming Dynasty" (Ming Si Jia), which also includes Shen Zhou (1427–1509), Wen Zhengming (1470–1559) and Qiu Ying (ca. 1495-1552). Tang is also a talented poet. Together with his contemporaries Wen Zhengming (1470–1559), Zhu Yunming (1460–1526), and Xu Zhenqing, known as the "Four Literary Masters of the Wuzhong Region."
Suzhou is famous for producing many talented and well-known scholars; and most of them are renowned for their own specialties which range from poetry, paintings, writing, calligraphy, and even martial arts. Some of the scholars are probably skilled in a specialized field while there could be those who are just simply good in a few fields.
Tong Pak Fu, is easily one of the latter, as he was not just reputed to possess good looks and a rather affluent background, but he was skilled in poetry and painting and is one of the most prolific scholars of his time.
There are many movies and tv series that paid homage to this reputable and historical character; mostly Chinese versions.
The name of the shop caught our attention and I am sure of many others too, as I was wondering what they could possibly be offering with a 'scholarly' name like this; nevertheless, a rather well-known and also playful character.
Everything in the cafe was in contemporary style of design and boasted of minimal chic, but the menu and the names of the items, gave away the signs of the Chinese influence.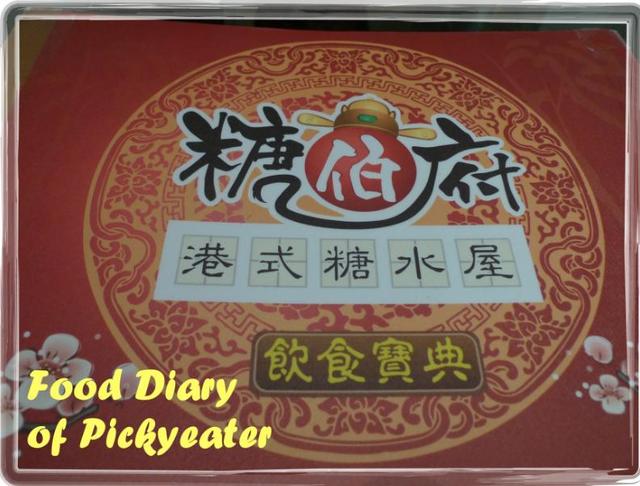 There was just so much on the menu that we find it so hard to decide!
They offer a lot of cool desserts, and most of the items are just so creative.
They pride on using New Zealand Natural in most of the iced desserts.
Strawberry Black Pearl (MYR7.80)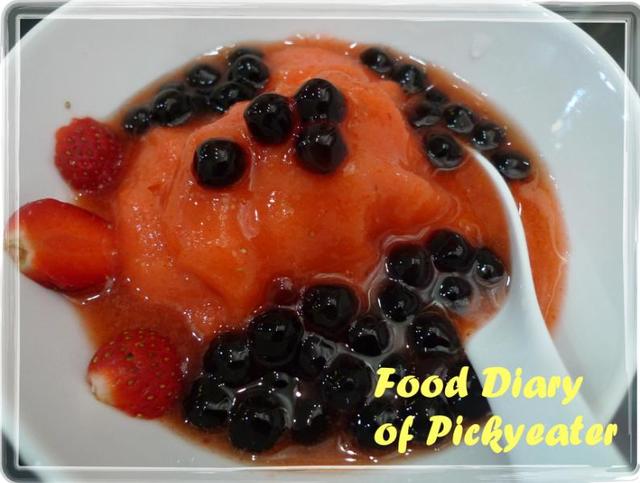 I wanted something else initially, but they were out, and I chose this instead.
I did NOT regret it, as it was just bursting with colors and flavors!
I am a strawberry fan, as most of you know it, and this, is just BERRY BERRY-LICIOUS!:)
I believed it was strawberry sorbet, and it tasted sweet with a little of the natural sour taste of the strawberries.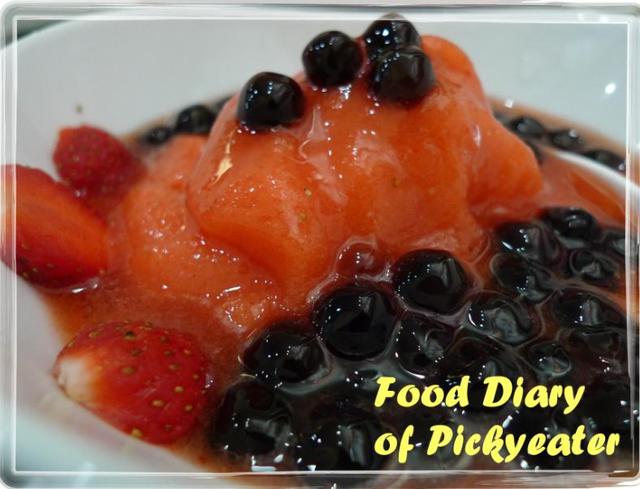 I love the chewy texture of the black pearls as well!:D
Honey Sea Coconut with black glutinous rice (MYR5.80)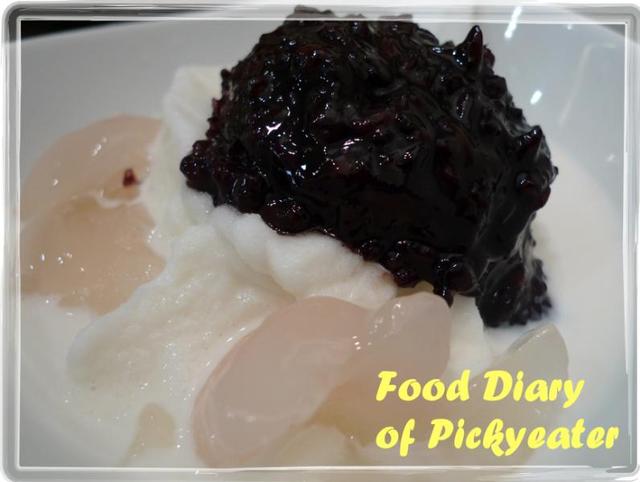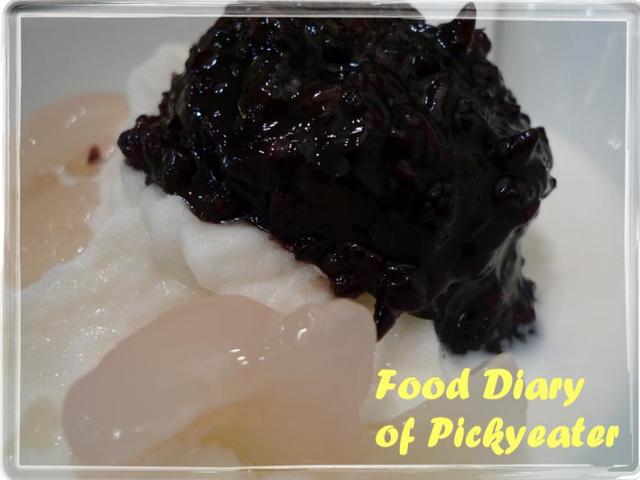 It was just as good!
What amazed us was the prices initially, but when we saw the portion served in the big bowls, we were appeased and further after tasting the desserts, it was well worth the price!:)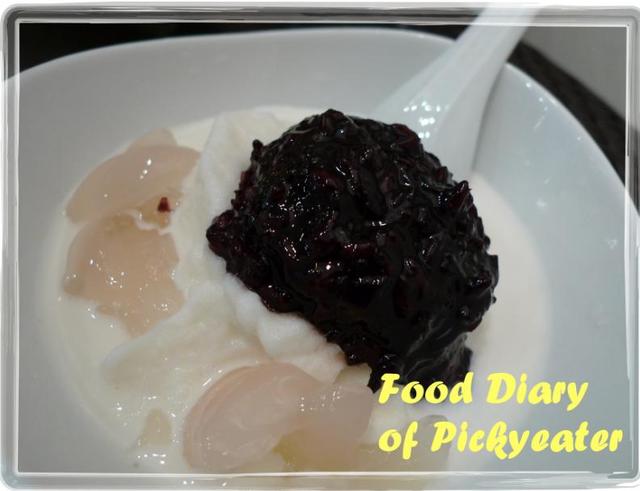 Service was prompt and good here, and the staff are quite attentive.
I am definitely coming back to try more stuffs on their menu, can't wait!:)