Continuing from the previous post...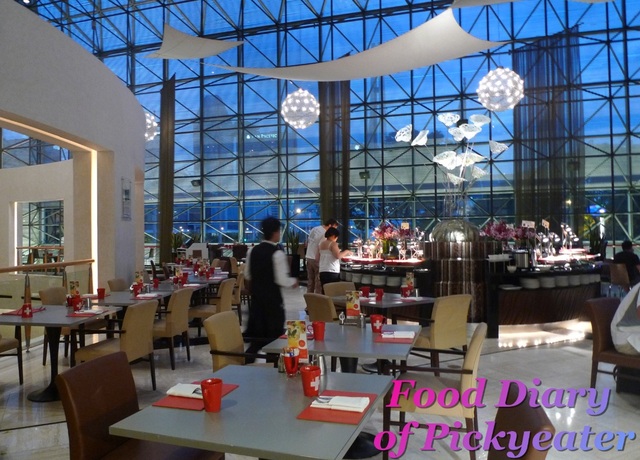 If you do not fancy main courses-style or anything heavy for breakfast (the Oriental style), you can choose to go for simple but yet fibre-laden meals such as bread, pastries, fruits, etc.
The mini bakery section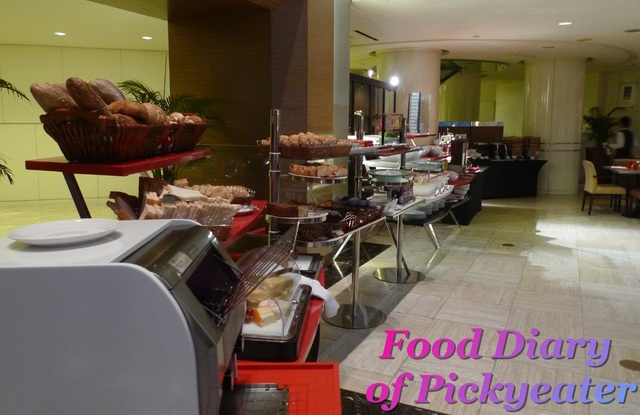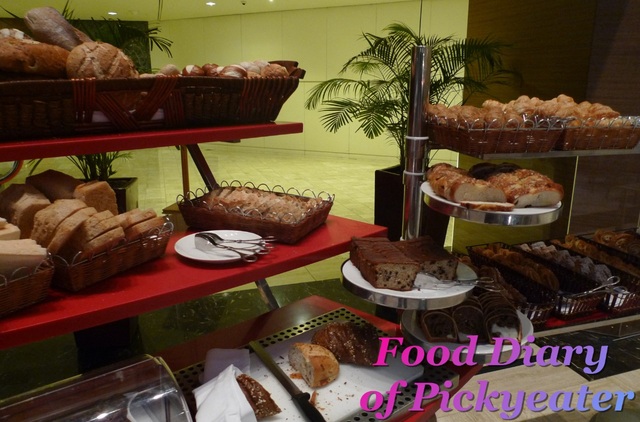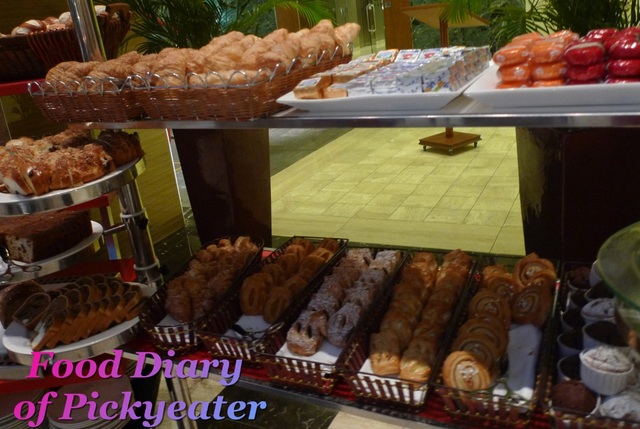 Bread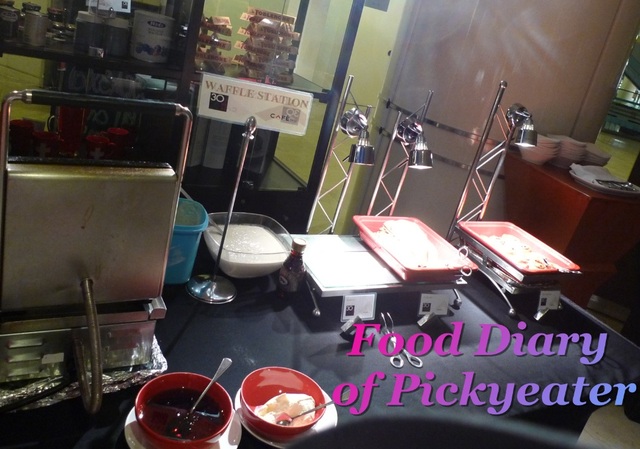 Selection of jam spread and honey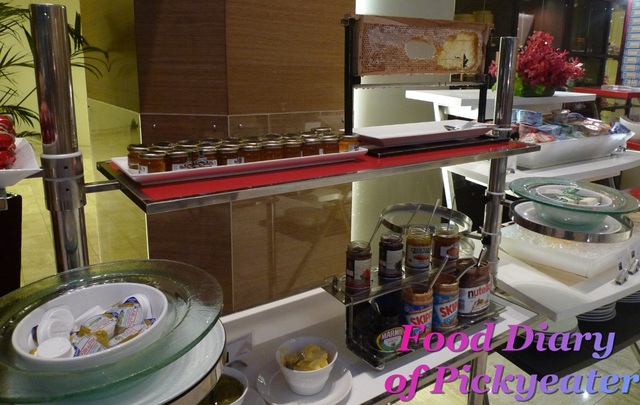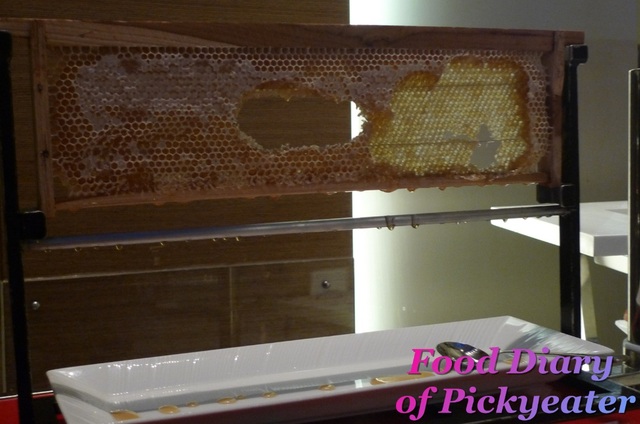 Cereals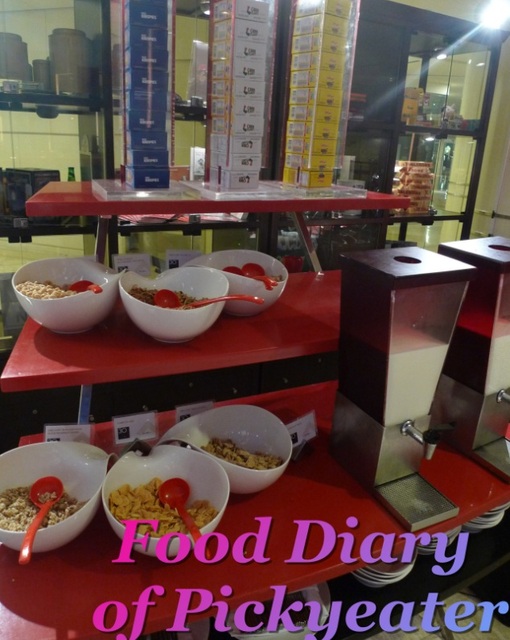 These are popular among children and adults alike as they even provide the mini crate boxes which was a hit among the children.
It was very thoughtful of the hotel to provide this; and so far, I think I have only been to TWO hotels which had this =)
Yoghurt for a healthy start for the day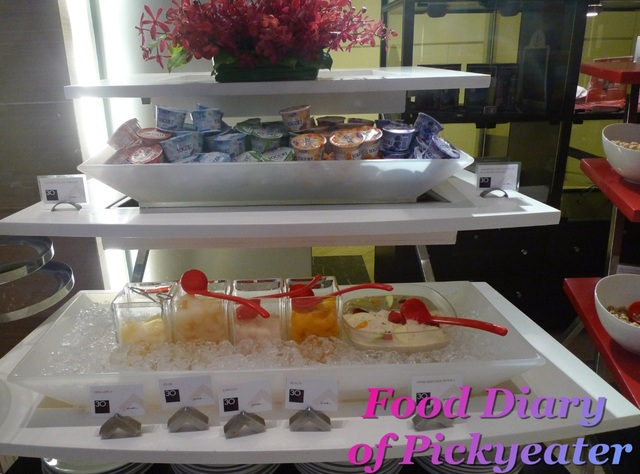 There are also light choices from the Chinese section; for instance, Dim Sum and porridge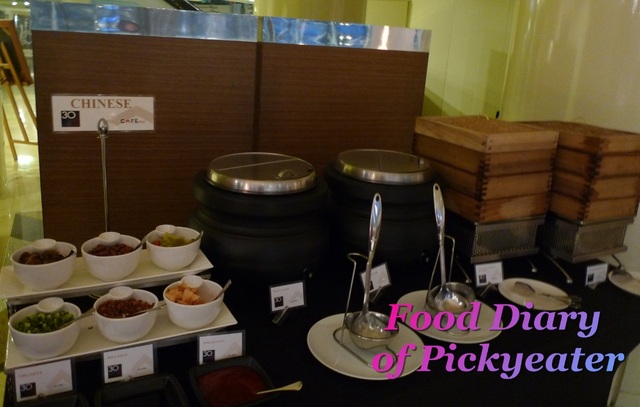 Cold cuts are available for starters too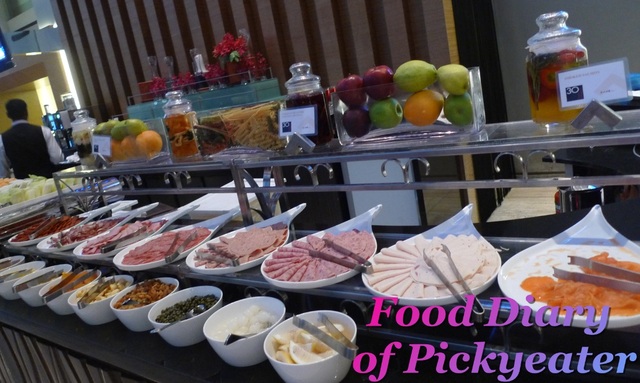 Freshly cut fruits (the chefs are standing there to cut fruits for refill on the spot too!)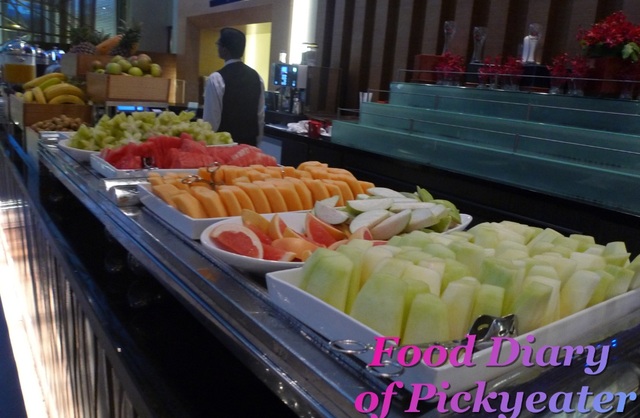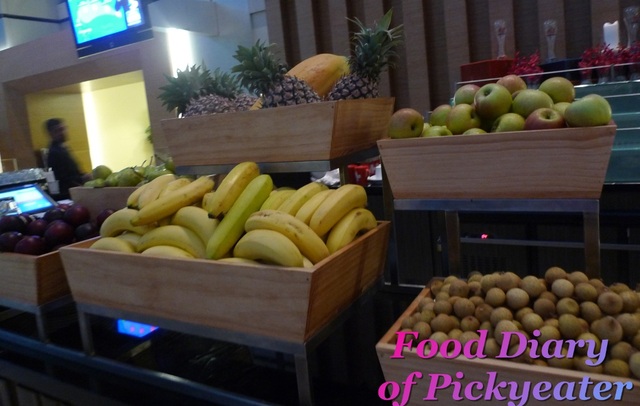 To quench your thirst, you can opt for coffee or tea from their signature Swiss mugs or you can opt for these wide selection of fresh fruit juices as well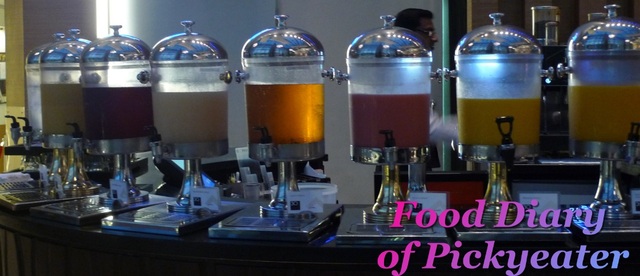 Lassi; a combination of fruit juice and yoghurt can also whet your appetite for the first meal of the day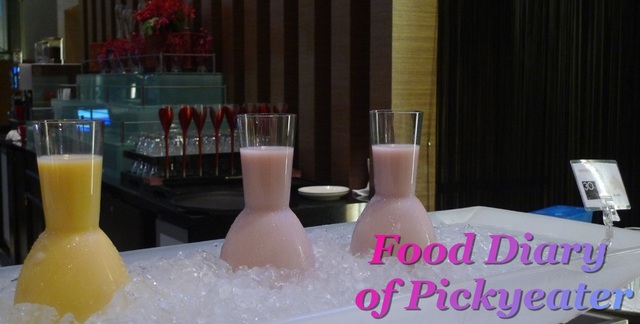 This is one hotel which offered one of the widest selections of breakfast, besides the other two I have been to.
This is what I truly refer to as first-class and I have to compliment the staffs here for their excellent service and hospitality and for making my stay a memorable one.
It is my second time in this hotel, and I am still impressed as ever! =)
I am definitely looking forward to my next visit here again!~