HAPPY NEW YEAR to everyone who reads this blog, wishing everyone a wonderful start to a great year ahead and may all your wishes come true!~
With the new year on board, I have to clear all my old blog posts as well =)
There is still a loadful of photos and posts from the last year and I am resolving to clear them by posting them immediately, within these two weeks! ;)
This restaurant is located near the Singapore Flyer and it was planned by our Singaporean colleagues in conjunction with the night outing at Singapore Flyer after that (please check out my
Travel Blog
for the Singapore Flyer details)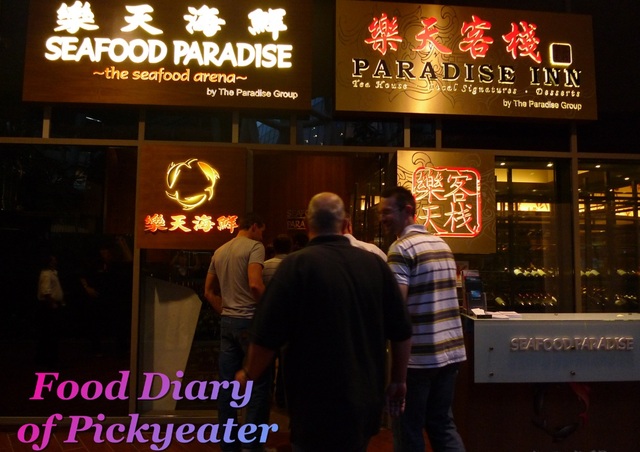 The restaurant is reputedly famous for its signature dish; Chili Crabs and also the fresh seafood.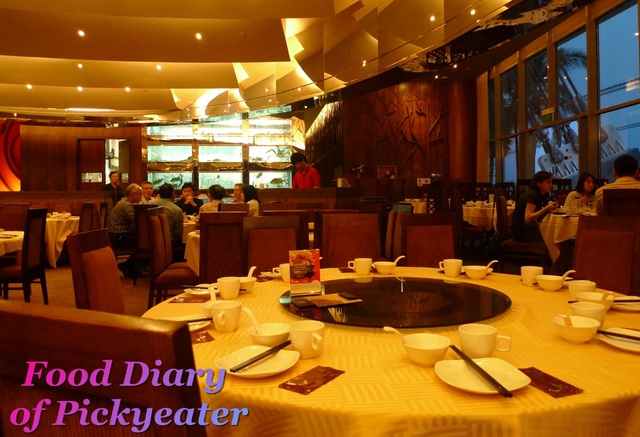 As you can see, the place was pretty packed during dinner time and reservations in advance for a place is highly recommended.
We had these rolled up biscuits as our starters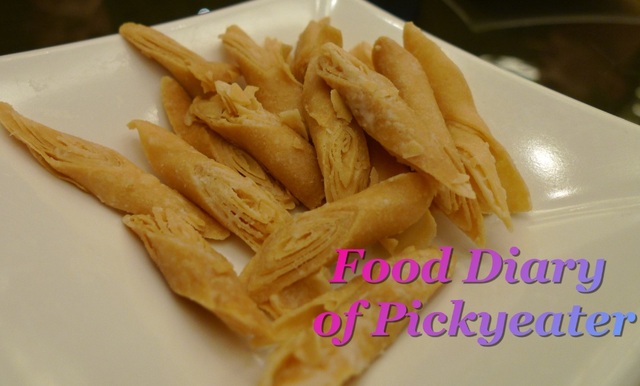 The Appetizer; which consisted of cold cuts of pork, rolled salmon with sour cream and deep fried mango salad (I think)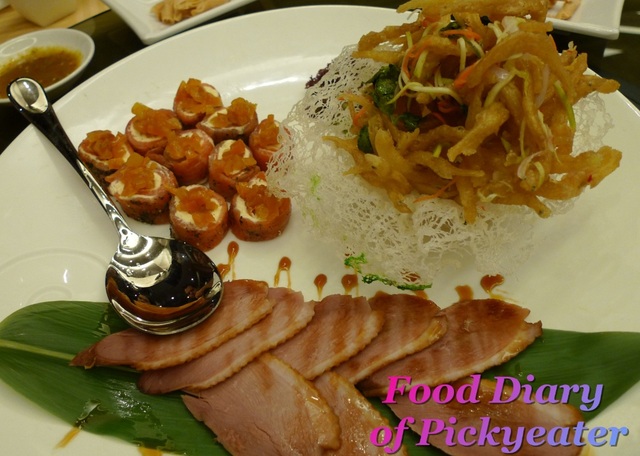 We had steamed snapper in Assam style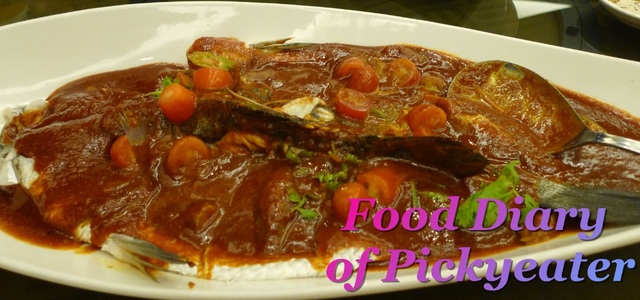 It was tad a bit more spicy for me, although the rest enjoyed it thoroughly.
The gravy was quite thick though, and the fish was steamed just right, to my liking.
Boiled Live Ocean Prawns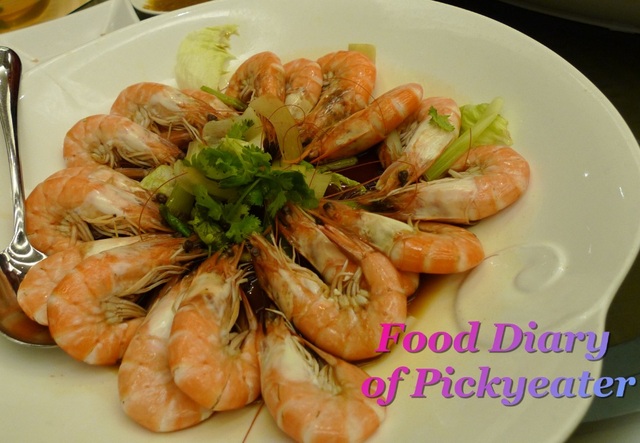 Big juicy prawns were used and the Chinese wine gave a pleasantly sweet taste to the dish besides overcoming the smell of the fresh prawns.
Besides the seafood, there were meat dishes ordered too (Warning: NON-Halal ahead)
Imperial Spare ribs which are pratically Barbecued Pork ribs with almond flakes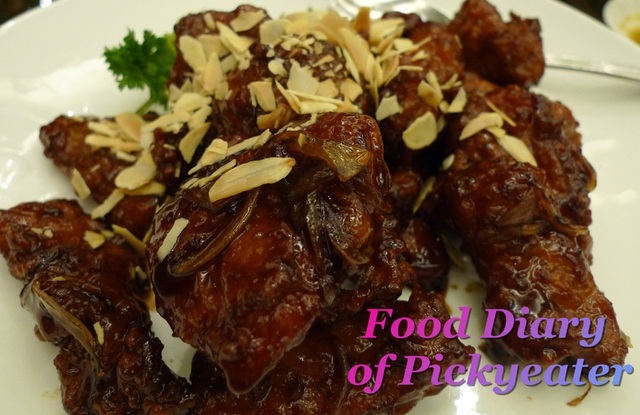 Renowned Crispy Roast Chicken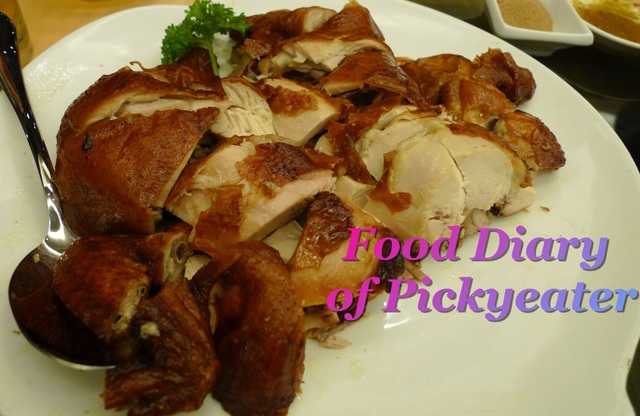 This seems to be a favorite among the diners too.
Poached rice with seafood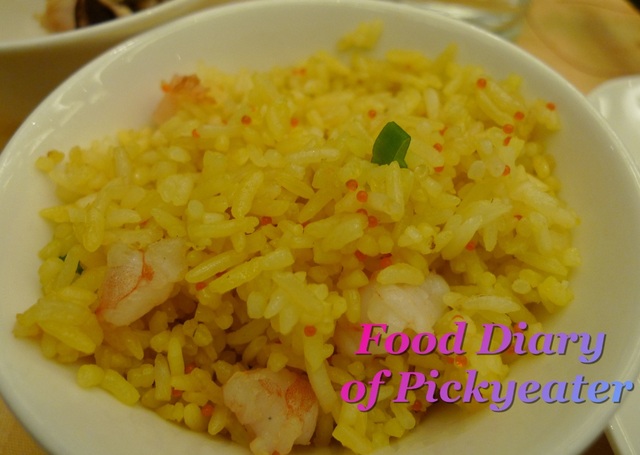 This was rice with a golden color and the seafood were generously used in the dish!
The star of Seafood Paradise, which appeared on almost every table; the Popular Chili Crabs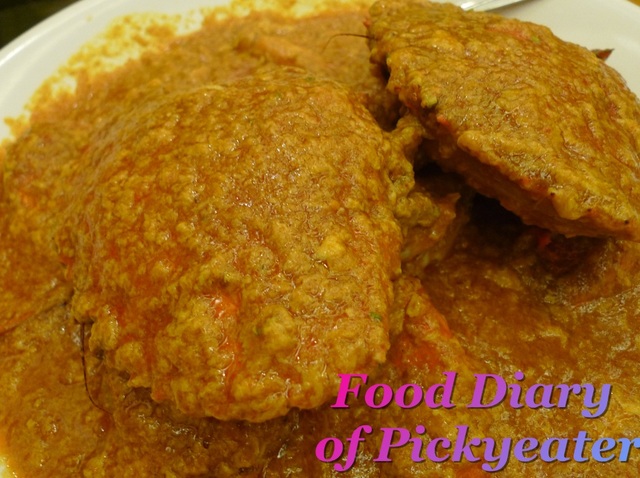 It was served with crispy fried mini buns to accompany the thick sweet and sour (and spicy!) gravy.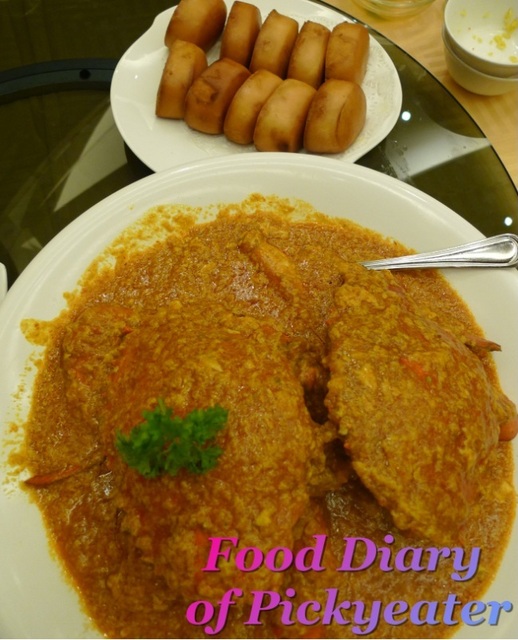 Finally, the fresh fruits selection for our dessert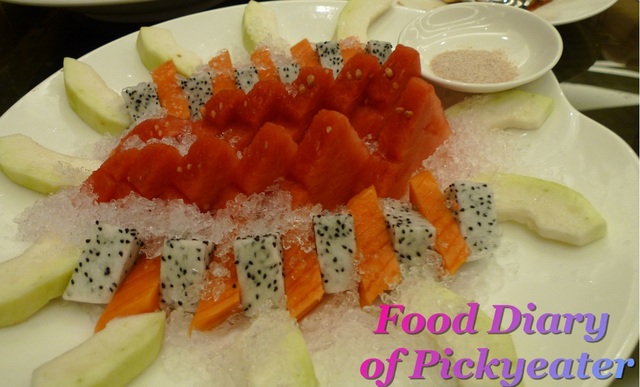 I had no idea how much the whole meal costs, but I am guessing it's not cheap either =)
Food was not too bad, and the environment, well, just like any Chinese restaurant we have here as well (think Tai Thong;)