Another local food known to dear Malacca is the Satay Celup.
I have been hearing of this for a long time, and the funniest thing is, I have not try it until my recent trip.
In Malacca, the satay celup is widely sold near the Pantai Klebang area; from what I've heard but my brother brought us to another shop near the town area.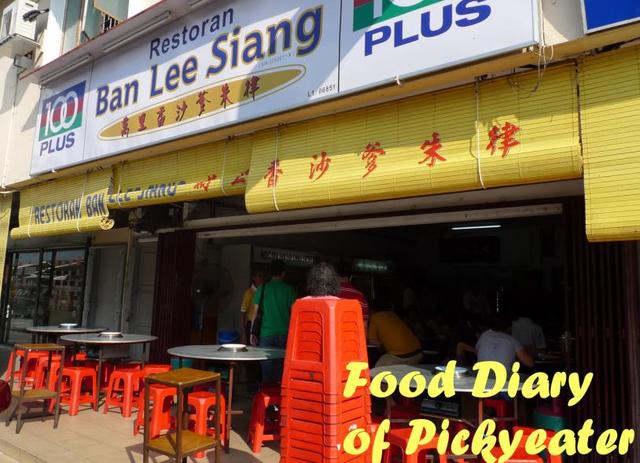 We arrived at the shop before 5.30 pm and it was already packed with people!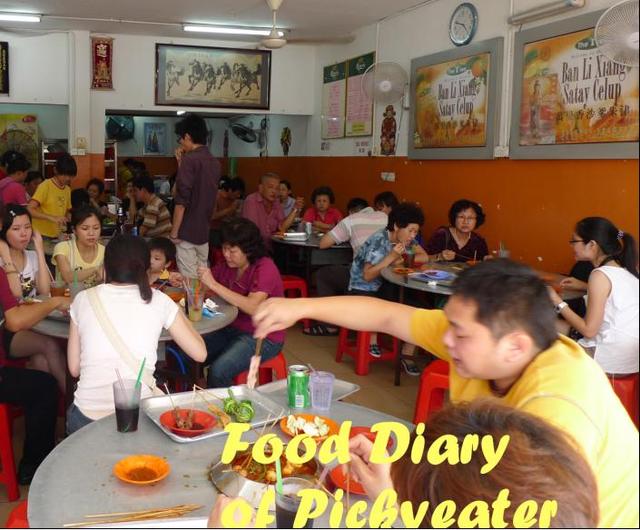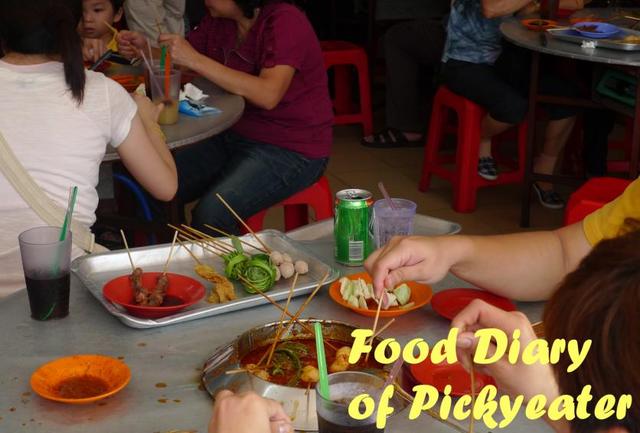 My impression of Satay celup has always been similar to Penang's Lok Lok, but the Satay celup is slightly different.
Lok Lok is where you dip the seafood or skewer items into hot boiling water in the hotpot and then you fill your plates with thick peanut gravy to welcome the cooked food.
Satay celup here, on the other hand is the boiling gravy and the skewers are dipped in directly into the gravy which is boiling so that you can already consume the cooked stewer directly from the skewer!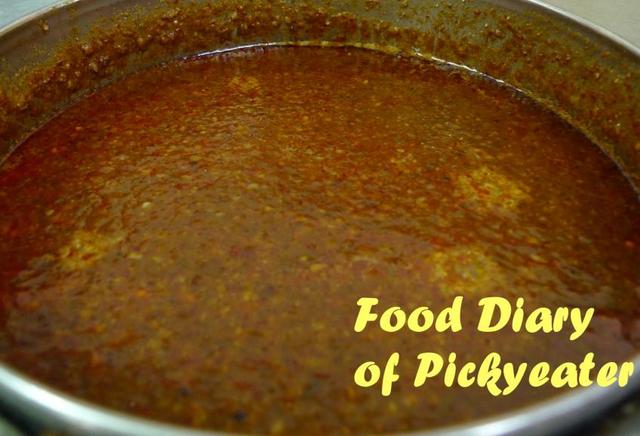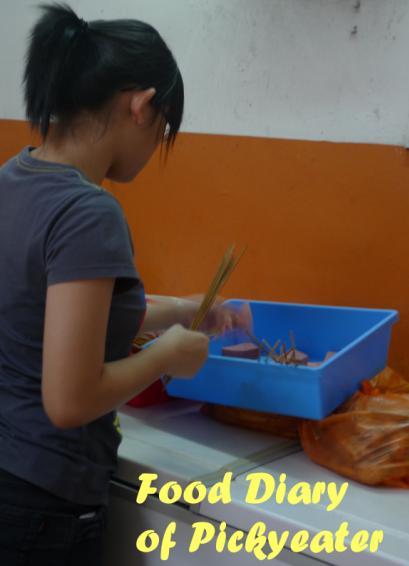 When we go for Lok Lok, we are served the plates of food around the whole table and we are free to select as much as we can eat from the plates.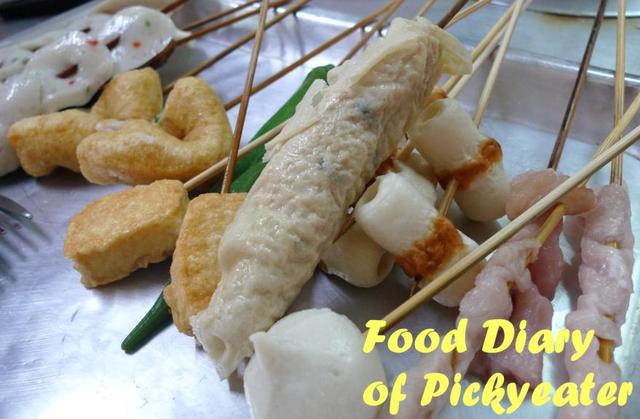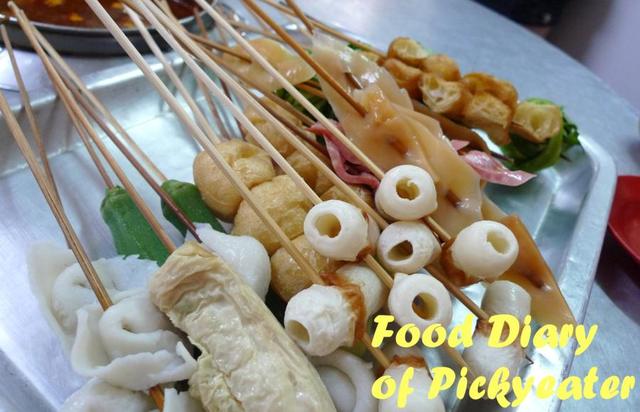 Satay celup, on the other hand, it is like buffet style where you select the seafood from the variety and place them on your tray and you MUST finish them; you can return whatever you cannot finish.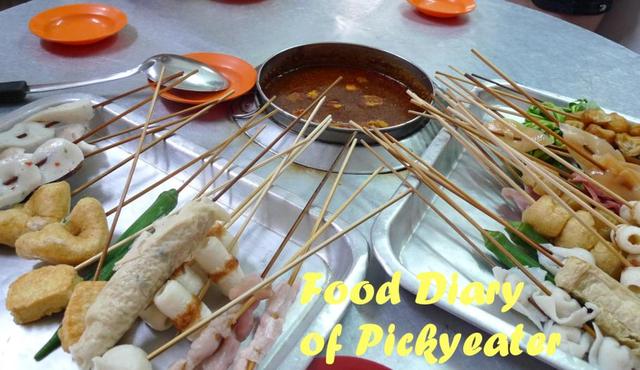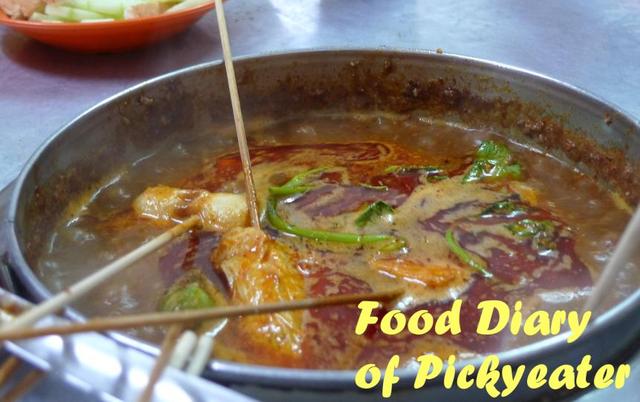 The gravy is spicy; and you can also order for white bread and cucumber slices to go with the gravy.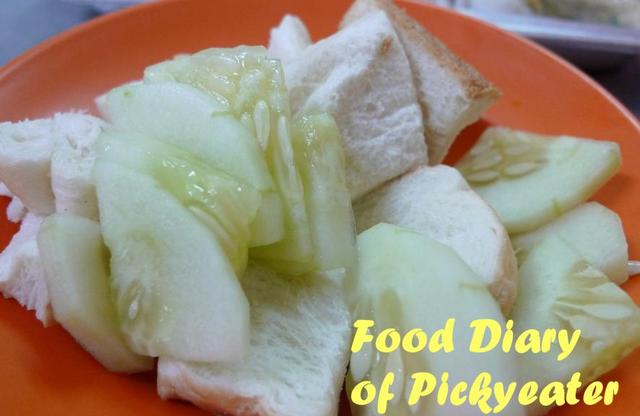 We ordered this refreshing drink of grass jelly with longan (RM1.30)
Frankly, if you were to ask me, I still prefer the cleaner style of Lok Lok (even though I am already not a big fan).
I felt that the Satay Celup looks messy and it was really spicy for me!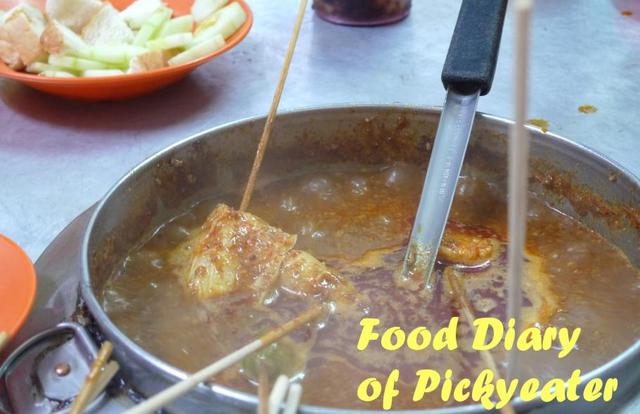 Well, anyway, that's what they meant by cultural differences and that's where we see uniqueness in the cuisines served in different locations.
A good experience nevertheless, although I do have reservations if I were to be asked to try again =)