My previous post highlighted most of the local favorites on the island of Penang, and most of them can be found all over the island throughout the day; be it for breakfast, lunch, dinner, or even supper.
There is no fair distinction between what defines a main course or a snack; although we like to believe that noodles/rice-based meals; basically also referred to as carb load definitely outlines what is seen as a main course.
As mentioned earlier, Penang is known to many as a food paradise, and the previous list only compiles most of the favorite local delights and is in no way justified to define the complete food guide to Penang food; for there are more that the locals enjoy throughout the day.
Malaysians love to eat; and that is evident from the many shops, restaurants and roadside stalls odd operating hours which could last up to 24 hours, for some of them!
So, how can the locals of a food paradise be left out in snacking between their meals or enjoy light bites at any time of the day?
Let me introduce a few more local delights that the local relish in between their meals; or whenever they feel like it.
Rojak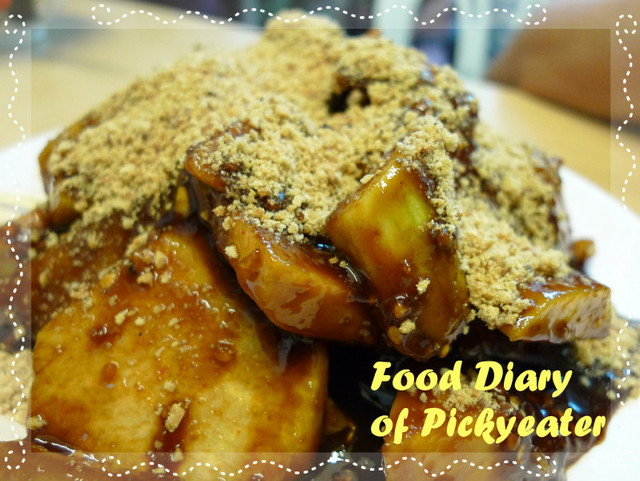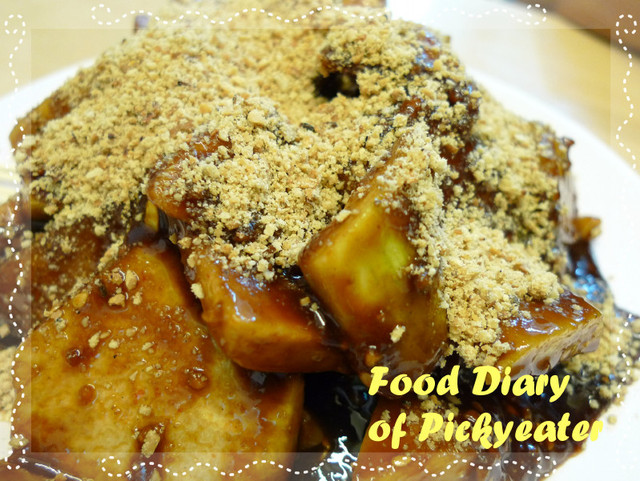 This can be almost known as the local version of a fruit and vege salad; but with a more exotic and adventurous flavor to it, as instead of the usual salad mayo-based dressing, the rojak consists of properly chopped fruits (usually pineapples, mango, cucumber, jicama, or other crunchy vegetables/fruits).
The fruits and chopped vegetables are then mixed in a bowl with slightly spicy shrimp paste tossed with grounded nuts. This can be found in some coffee shops, food courts and some food stalls, but some of the food bloggers can tell you that this is simple enough to be made at home as long as one is able to get hold of a bottle of the shrimp paste which can be found in supermarkets and bazaars.
Popiah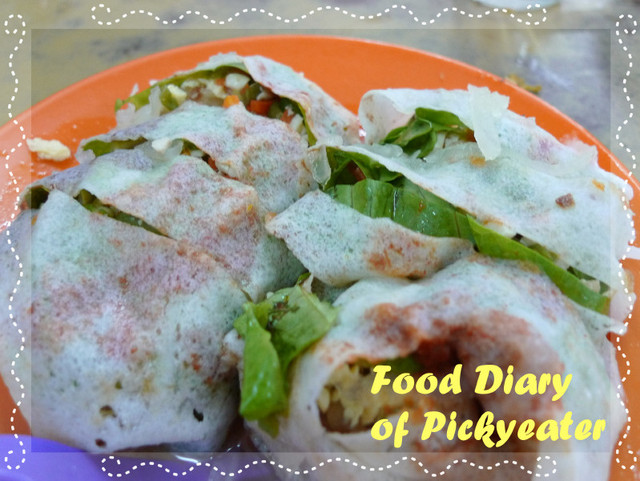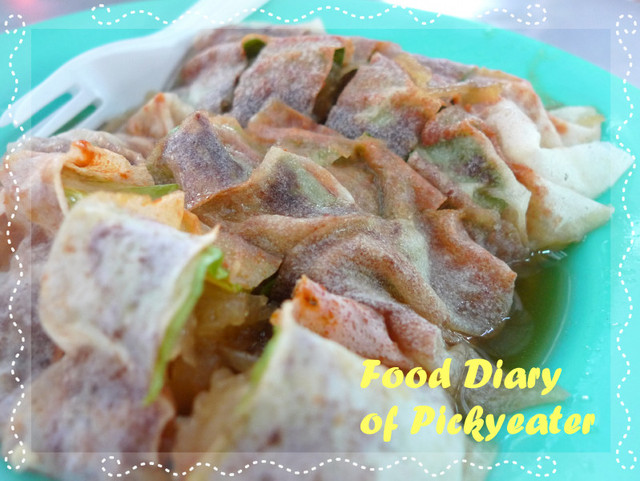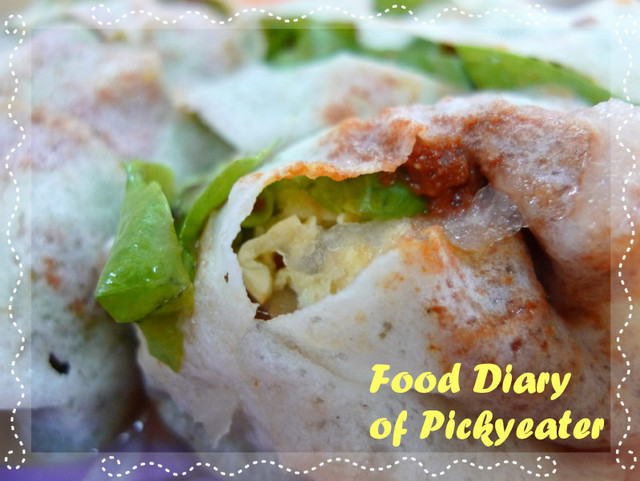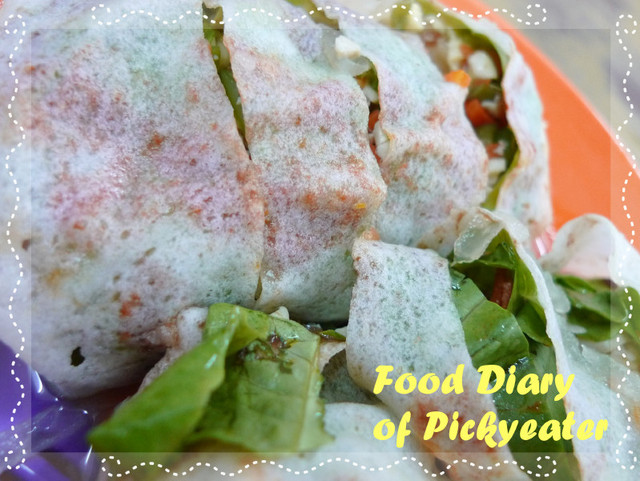 Another vegetable salad using a unique type of rice flour based wrap; which is getting hard to find. The vegetables used are usually jicama; a crunchy and juicy one stir-fried or also known as mengkuang char/jiu hu char and then put in some tofu, fried eggs and sometimes add in sweet shrimps before placing them on romaine lettuce then rolled up with the wrap. The sweet gravy or chili paste is then added into the roll to add to the flavor.
This is usually considered as a light snack or even as an additional dish during meals to be enjoyed. This can also be easily made at home; but the trick is to find the right wrap; which is quite difficult. One of the best handmade wrap can be found in one shop in Penang.
Pasembur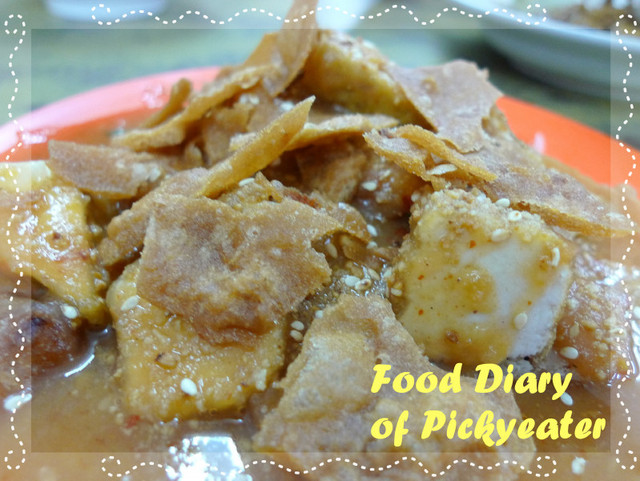 Another version of salad is this; which in some version uses raw fish/sashimi as an additional ingredient and is known as 'Raw Fish salad'. The Pasembur is different from the Rojak as the ingredients consist of usually fried items such as fried prawn crackers, fried beancurd, sliced cucumber, flour rolls served with a type of sauce made with grounded nuts. Toss sesame seeds on top of it and it is ready to be consumed.
More sweet treats coming up next....