It has been a while since we have dined out as most of the time my MIL would be doing the home cooking and it is not such a bad thing; enjoying the freshly cooked and warm food served directly from the kitchen.
Most of all, it is a dish filled with love and the attention from a mother.
Last weekend, we went out for dinner as MIL was away and we wanted to reminisce our old times together; enjoying the dining experiences and just hanging out with our conversation topics.
We went to Gurney Plaza, and I proposed to try out this Chinese-themed restaurant;
Xuan Xin
.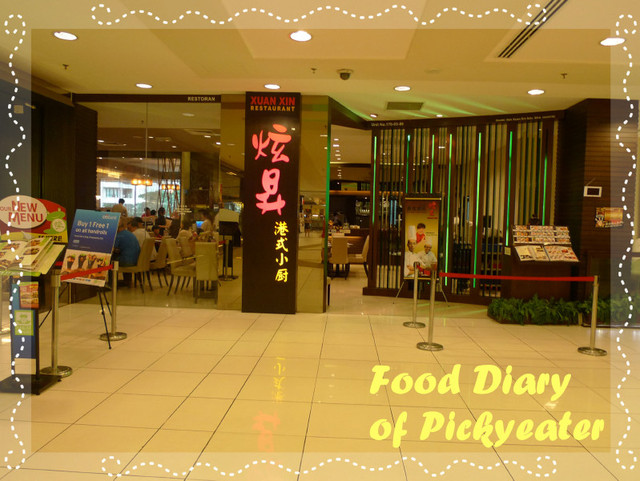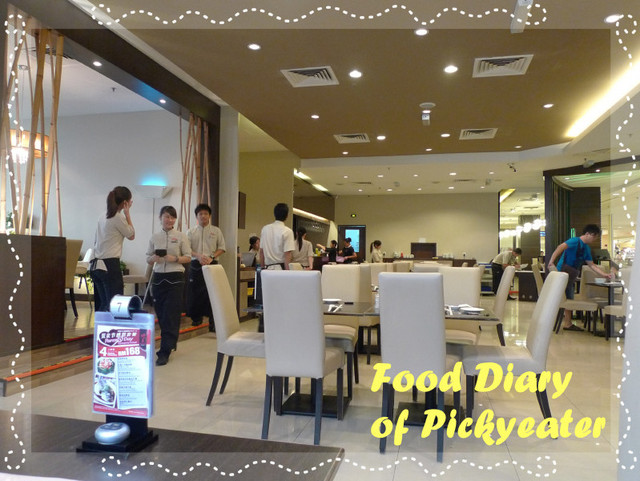 It is a good thing we were early for dinner as the crowd started building up slowly towards the later hours; and it is no surprise as this restaurant was quite popular among the locals, and what more, when it's on a weekend?
We were quickly seated; and being early birds, we get the window view facing G Hotel.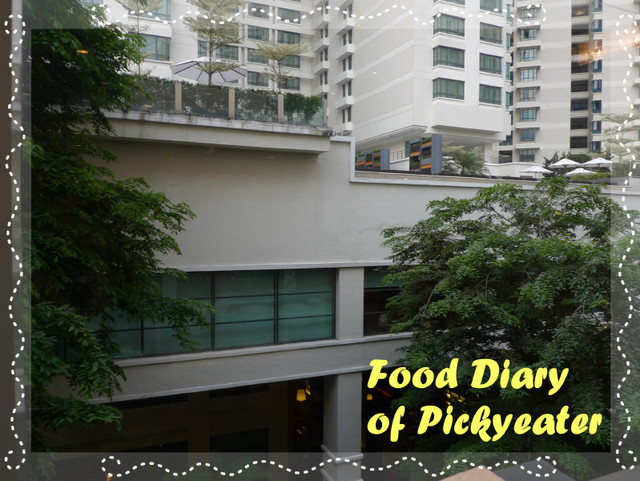 I have often gone to Dragon-i restaurant, but this restaurant is similar to the former; but with much more varieties in the dishes, desserts and even make it easier for the diners with their value set meals.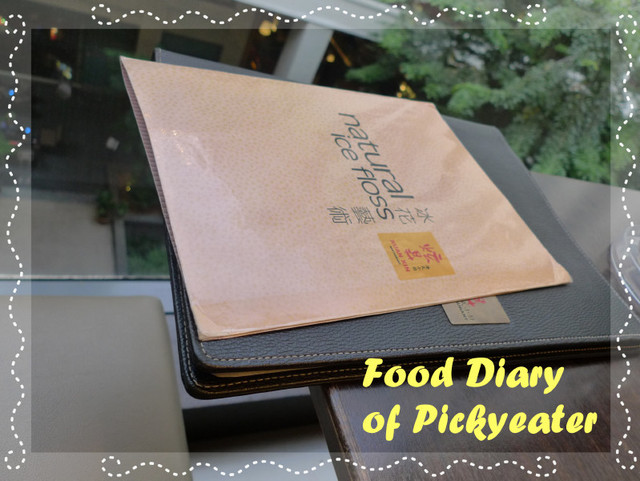 Though we were initially having a hard time selecting the dishes we wanted to try, and also spoilt by the wide varieties in the menu, we finally decided to just try their set meals which were at quite a good deal for a price.
The Set meal includes a soup of the day, vegetables, and 2 types of dish and is even available for a minimum of 2 pax.
Yes, that sounds just right for us!:-)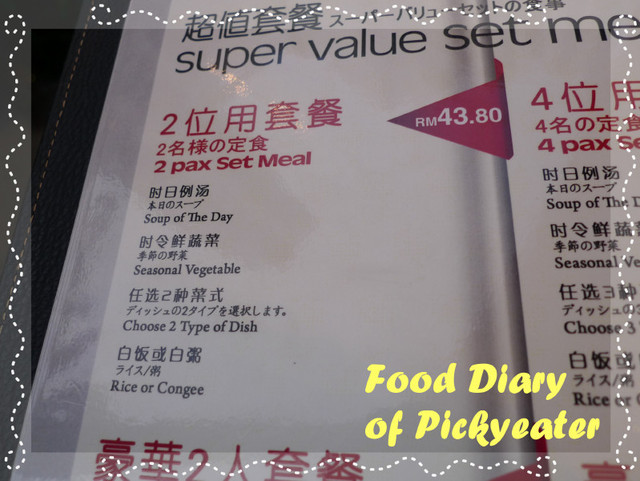 There is a list of vegetables and dishes for us to choose from the attached menu, and the choices, though may appear limited compared to the vast variety in the menu, were not half that bad either.
Our soup of the day was a
Fish Stew
The soup is as it appears to be; plain soup with a tinge of fishy taste in it.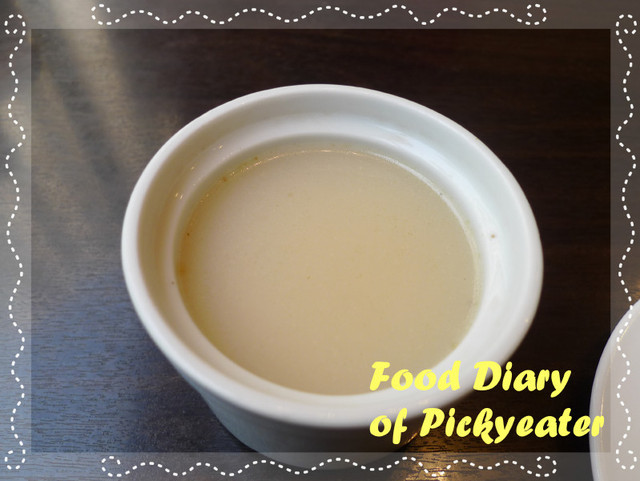 We did not have to wait long for our food; did I not mention the benefits of being an early bird?
Stir-fried fish fillets with spring onions and ginger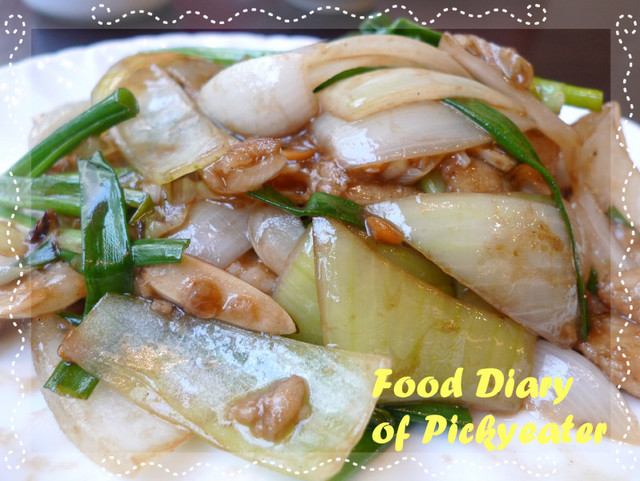 The dish seemed to loaded with onions; and my initial doubts of the smaller portions when customized into set meals were vanquished when I saw the fish fillet portions.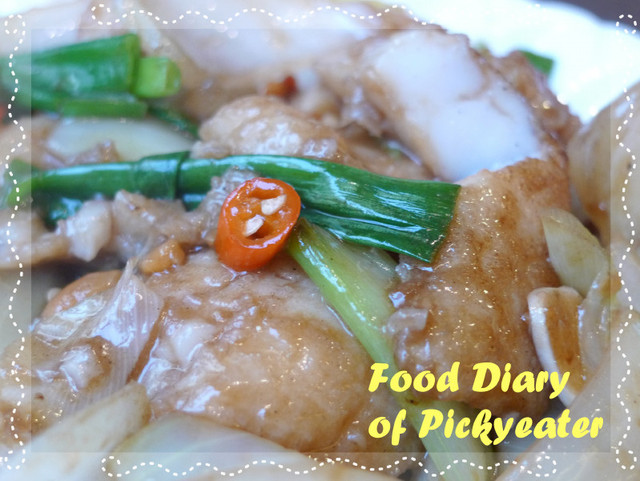 One unique thing I noticed about them is that the name of the chef is attached on a piece of note onto the plate of the dish; indicating the chef who prepared and cooked the dish.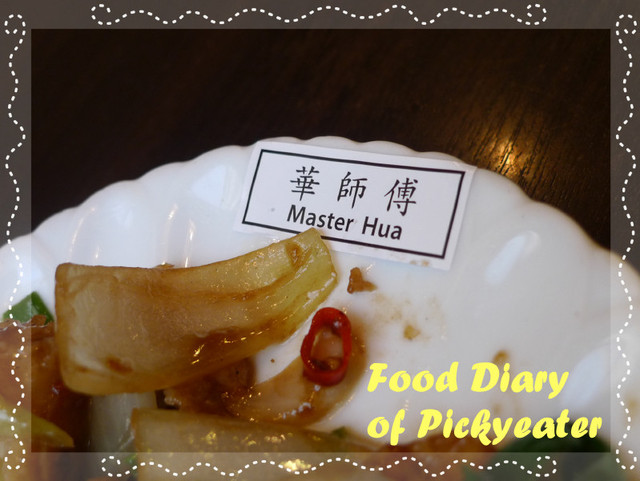 Our vegetables: Stir-fried Hong Kong Kale with garlic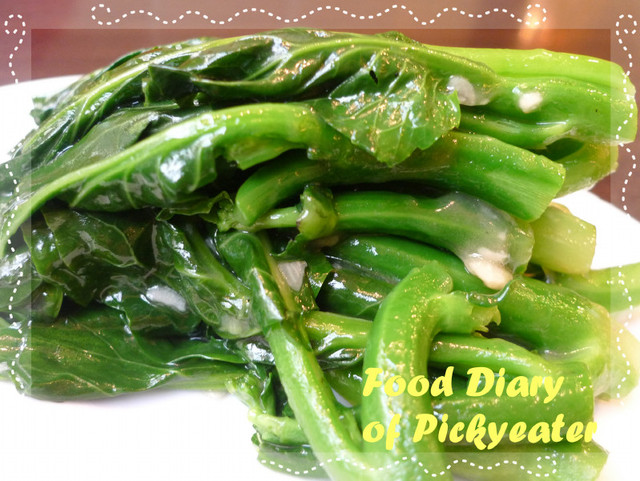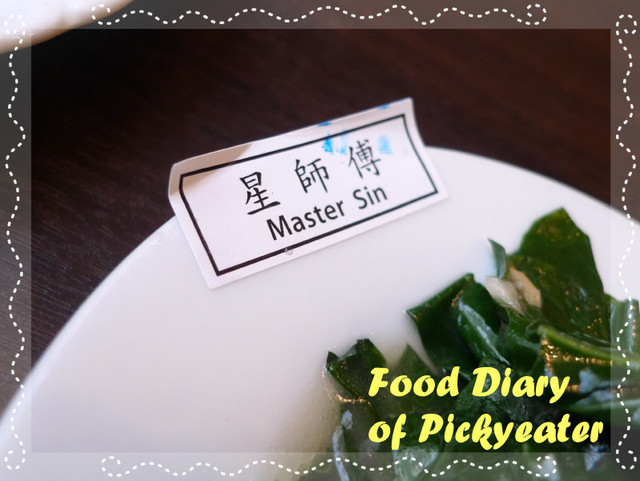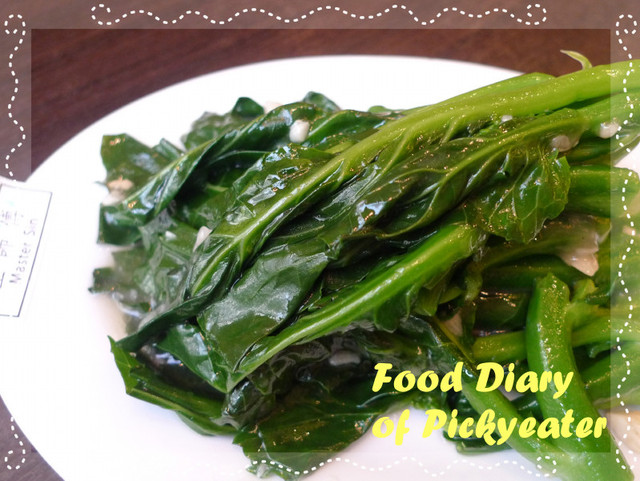 Crunchy dark leafy vegetable that I like!:-)
Last but not least, the Stir-fried prawns with dry curry paste was one fiery yet appetizing dish.
The prawns were just so fresh that it was quite hard to peel its flesh from the shells!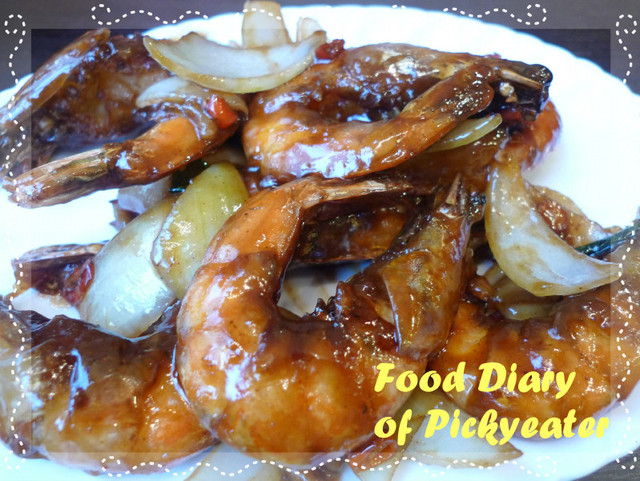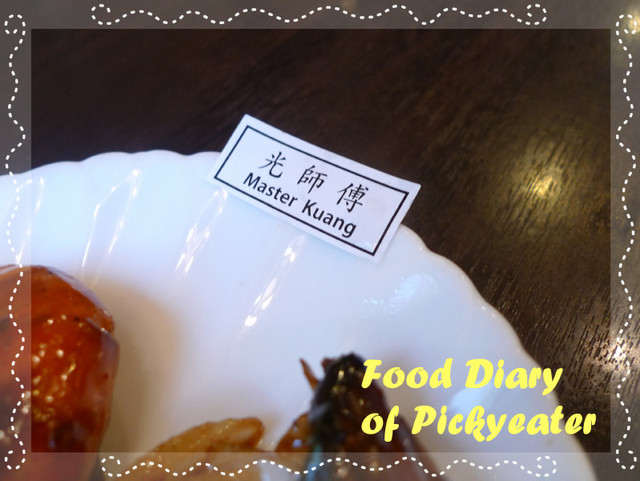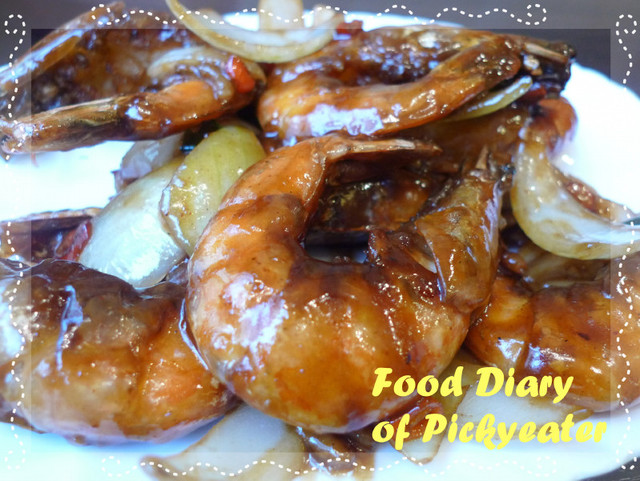 My verdict?
Food was quite good; prices reasonable and environment was conducive as well; a place that is worth another visit? :-)