On the first day of Chinese New Year, it is a staple tradition for most Chinese to consume vegetarian food to pray for their family's health and well-being and at the same time, reflect on their wishes.
We followed the tradition along with Mummy; and we would proceed to a vegetarian restaurant nearby for lunch after coming back from Church.
Most of the restaurants would be crowded; as most of the housewives would take the opportunity to take a break from cooking and enjoy dressing themselves up to go out with the family.
Some restaurants would even take advantage of the crowd to increase prices of their menu.
We expected it anyway, as it is a norm during CNY although we despise this act as well and usually minimize dining out during the festive season; not just for the prices but also the freshness and quality of the food.
We ordered a few dishes; although there were so many names on the menu which enticed us to order as well.
Vegetarian Assam Fish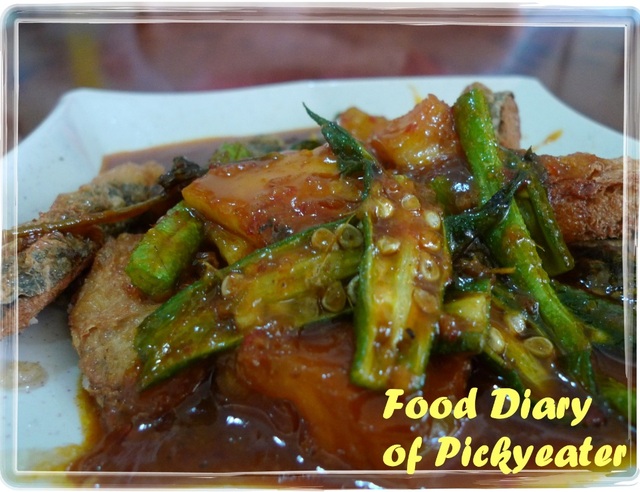 It was a very appetizing dish; with the sourish assam taste empowering the lightly pan fried vegetarian fish made of beancurd sheets.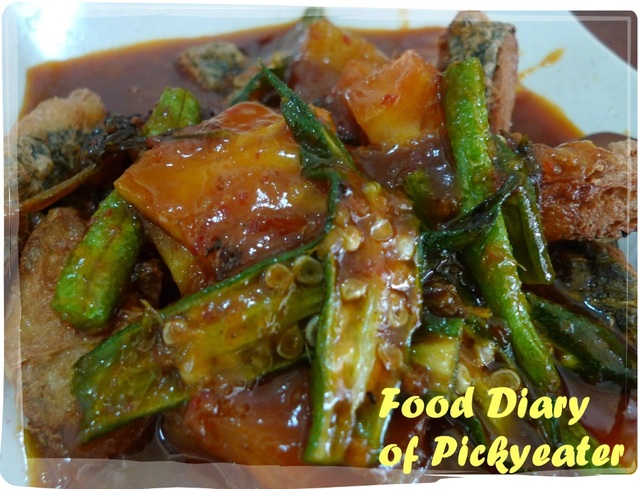 Kung Pow Vegetarian Spring Chicken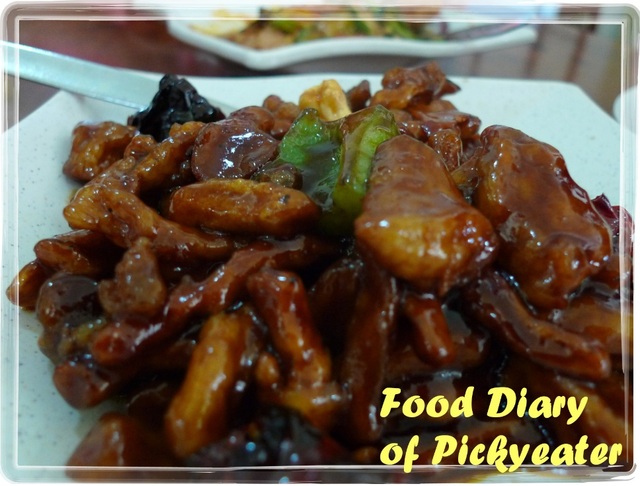 This was made using the harder part of the mushroom stems and were deep fried and served with the thicker gravy concocted using Lea Perrin sauce and dried chillies.
Mixed vegetables/Lo Hon Chai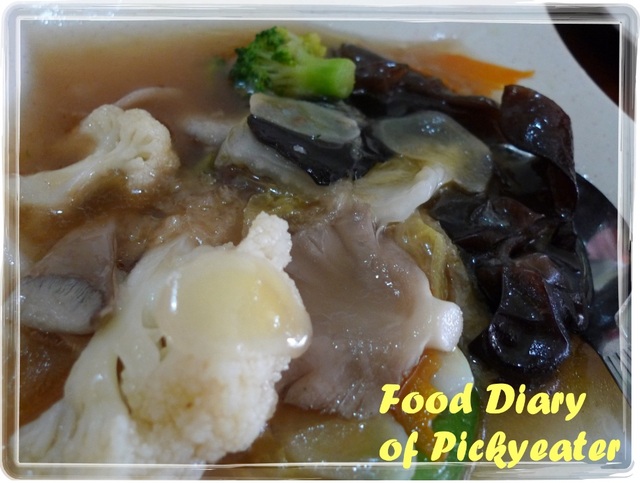 This was a smaller portion but was a lighter flavoured dish to complement the other stronger accented dishes.
When we asked for the bill, surprisingly, the prices were not increased; in fact, along with herbal drinks and rice for four pax, we only paid RM41++ for the meal which was totally reasonable.
They were really honest and ethical folks; the owneres I mean, and hardworking too as they stayed open for business until 10pm on the first day of Chinese New year, to cater for the needs of vegetarians and of course, continue to earn an earnest living.
We were pleased that mum could still have her vegetarian for dinner at night; which we took away from the restaurant.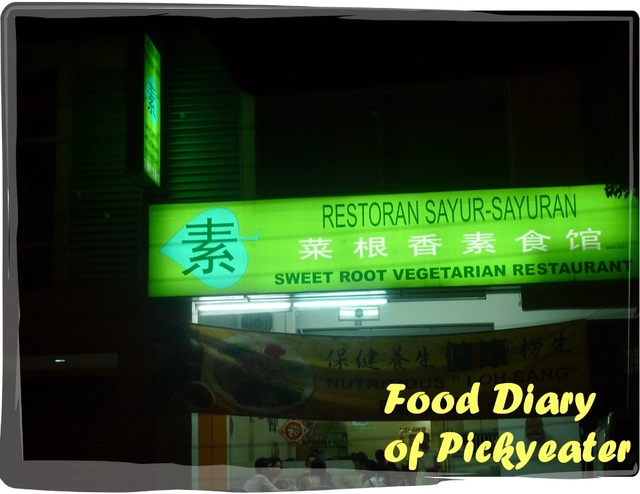 I loved the food there, and will definitely go back in the future =)