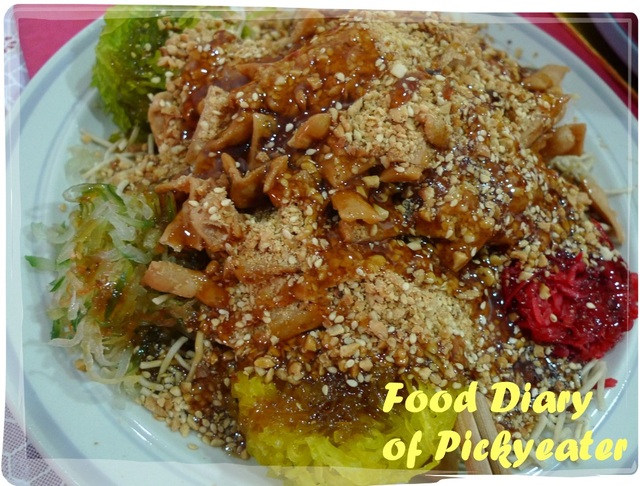 Lou Sang is another auspicious and symbolic food sought after by most Chinese families in Malaysia during the Chinese New Year, as it symbolizes prosperity and growing wealth.
This is to be served on the 7th Day of Chinese New year; meant to be the Day to celebrate Humanity.
Traditionally, on this day which is celebrates everyone's birthday, porridge or noodles cooked with catfish is served.
Catfish is selected due to its strong survival skills and how the fish puts up a struggle/fight before it dies, thus making it a symbol of longevity.
Lou Sang, on the other hand, was innovated by Malaysian Chinese as a colorful option to wish for prosperity and somehow it was popularized over the years in the country, fascinating other Chinese living in other countries such as Hong Kong, Singapore, Taiwan and China.
Nowadays restaurants are including this as part of their Chinese New Year dining packages, giving the menus symbolic and meaningful names to attract their diners.
The price tags which came with the packages are definitely attractive too; and to the restaurant owners, truly an abundance of wealth and luck through their doors.
Fortunately for some savvy spenders like us, there were also packed Lou Sang ready for consumption available in the supermarkets and grocery stores, and at more than half of the price sold in restaurants.
Maybe, next year, I should try a hand at making the Lou Sang myself too; preparing all these ingredients =)