Like other festivals, Chinese New Year is also marked by the colorful and delicious goodies such as cookies and mandarin oranges which are in abundance in every home you visit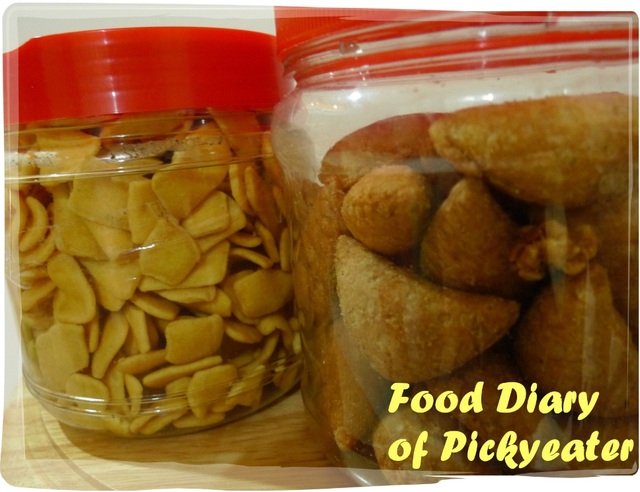 Mandarin oranges, pronounced in Chinese as "Kam" literally means Gold in its phonetic sound and is a must-have in every home during the Lunar New Year to symbolize wealth.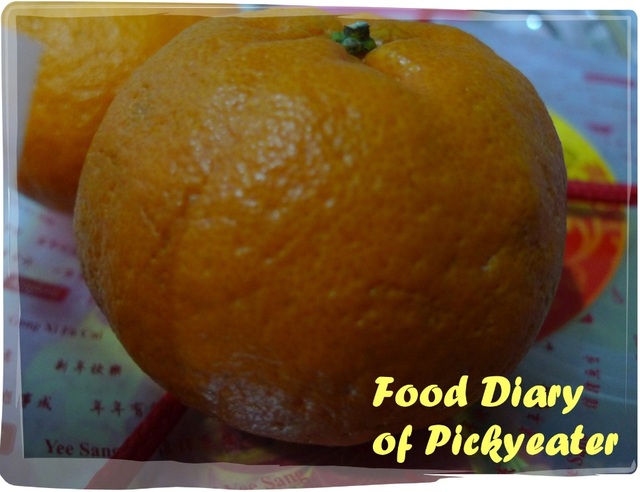 I made a visit to the neighbourhood market with my parents; which is truly a rare practice for myself as I seldom go to the market.
I was enthusiastic to find out for myself about the favorites and the festive demands in the market which motivated my trip.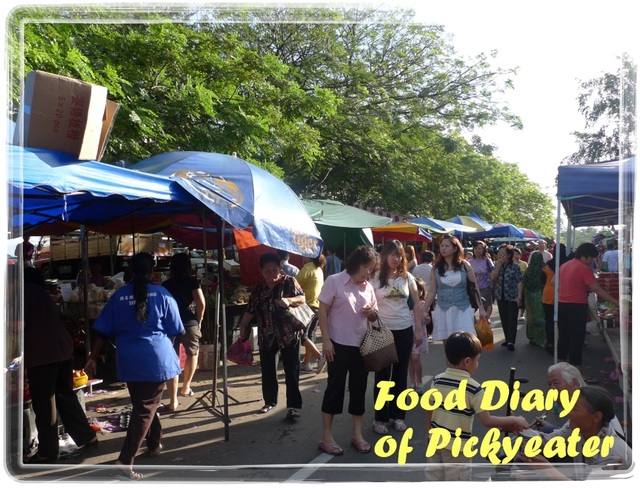 The morning market was indeed crowded with all the busy shoppers, eager to make their last minute purchases to stock up for the festive season.
The vendors have all taken advantage of the approaching festival to increase the prices of their products!~
It was interesting to see everyone bursting with excitement and in incredibly high spirits while doing their shopping.
There were also lots of eye-catching stuffs on sale, and I am sure most of them hold symbolic and auspicious meanings for the festival as well; beneath their beautifully packaged exterior!~
Almost everything is in bright colors, and red is of course the dominant color everywhere.
Longevity noodles, in such an attractive packaging that it is not just auspicious to eat but good enough to be displayed as a decorative item!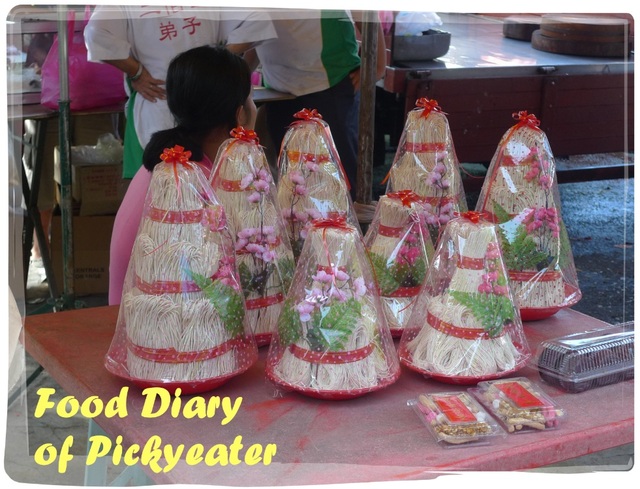 Most of these are meant for deity worship purposes and are all finely decorated to maintain a presentable value.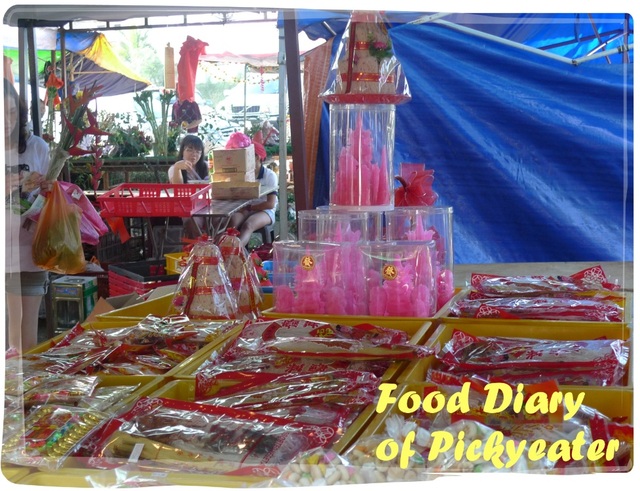 According to the vendors, the bright colors are vital for deity worship as it symbolizes the joy and cheerful spirit during the festive season.
Some of the food, drenched in the artificial coloring are divided into the edible and non-edible types too.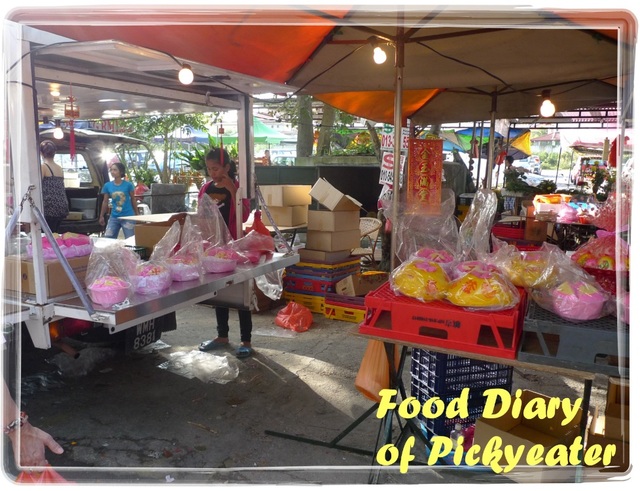 There were other festive food available; such as the dried and preserved items which started as a tradition and remained a favourite to this day.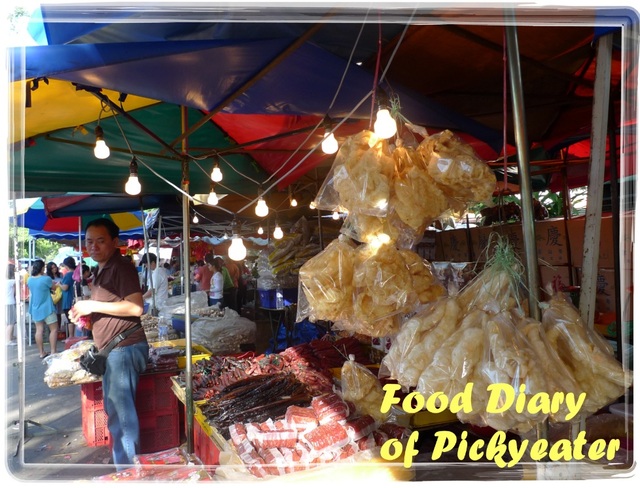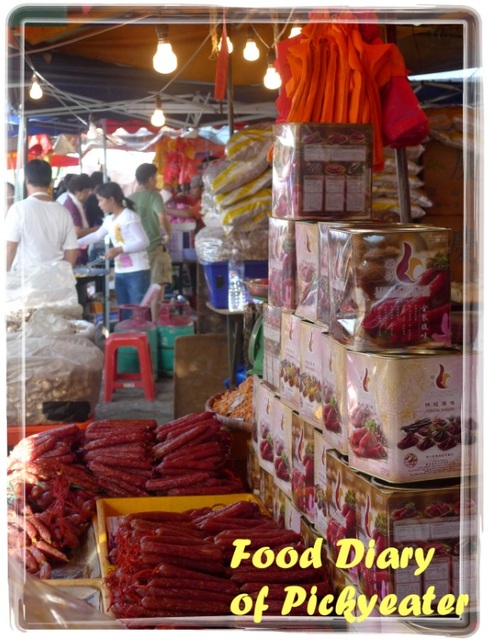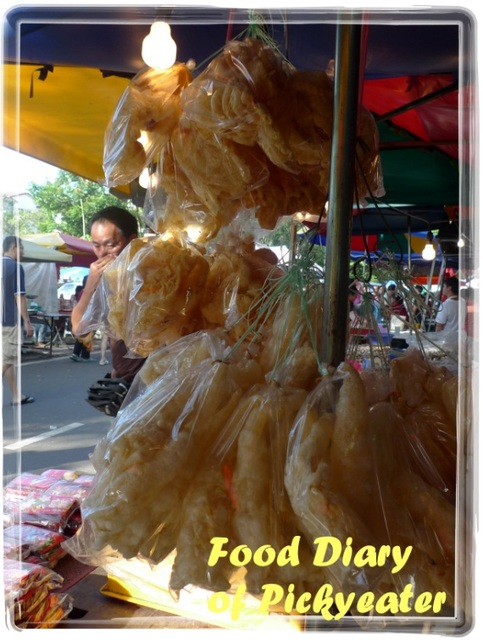 More interesting and edible food posts after this...